Your Venice engagement photographer. Venice photographer
Have you ever dreamt of capturing your love story in the most romantic city in the world? Look no further than Venice, Italy. With its enchanting canals, picturesque bridges, and stunning architecture, Venice provides the perfect backdrop for an unforgettable engagement photoshoot.
Imagine strolling hand-in-hand through the narrow streets, surrounded by centuries-old buildings and gondolas gliding by on the shimmering waters. A skilled Venice engagement photographer can expertly capture these precious moments.
Whether you're planning a proposal or simply want to celebrate your love with a romantic photoshoot. Venice offers endless possibilities. From iconic landmarks like St. Mark's Square and the Rialto Bridge to hidden gems tucked away in quiet corners of the city. There are countless locations that will make your photos truly unique.
An engagement photography session in Venice is not just about capturing beautiful images. It's about creating lasting memories that you can cherish for a lifetime. The magic of this city will infuse every frame with romance and elegance. Undoubtedly, your love story will be timeless and captivating.
So why wait? Take this opportunity to embark on a journey to Venice. Let an experienced engagement photographer help you create a visual narrative of your love. Whether you're visiting from afar or lucky enough to call Italy home. This enchanting city is ready to provide the backdrop for your unforgettable love story photography experience.
Top Tips for Finding the Best Photographer for Your Special Day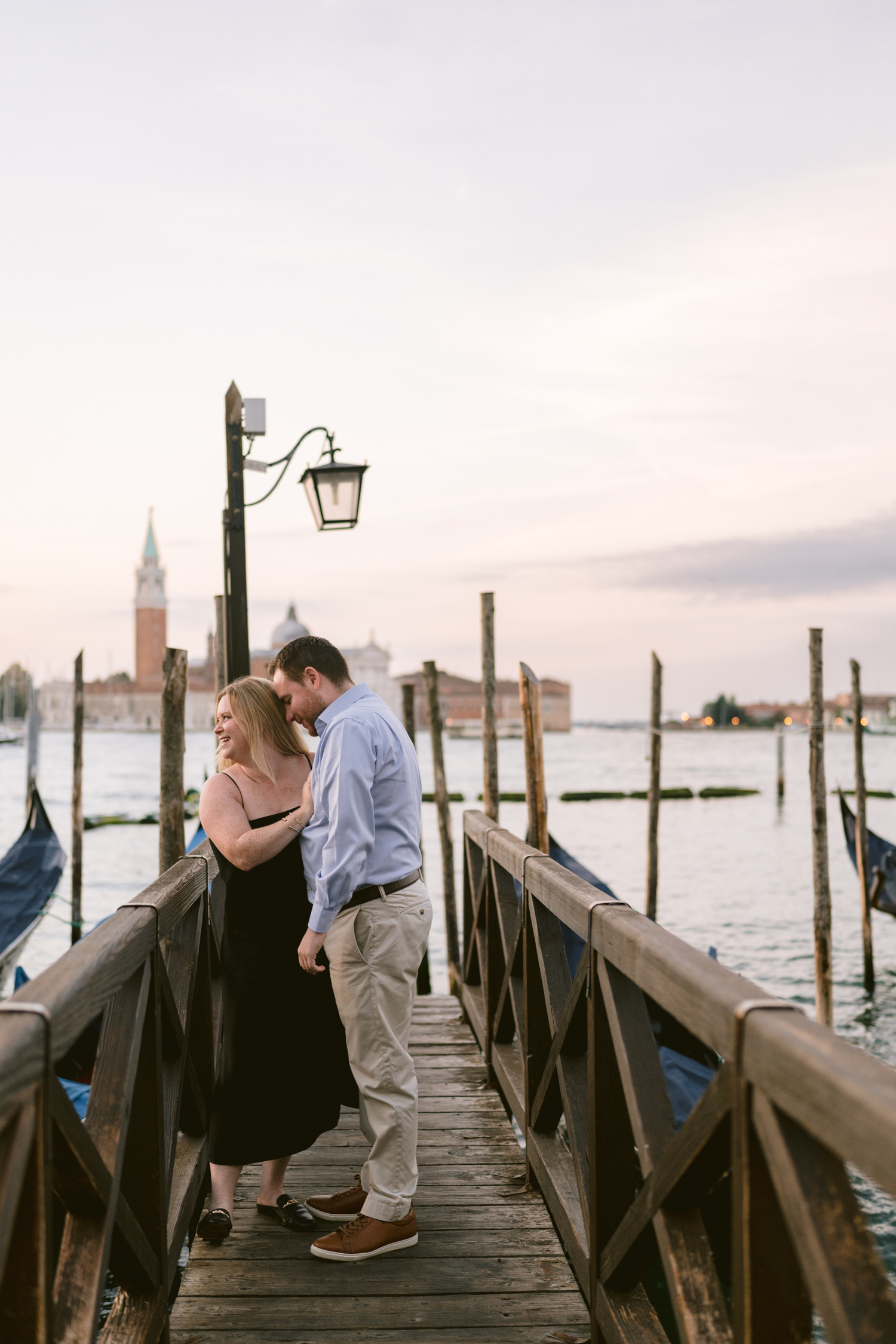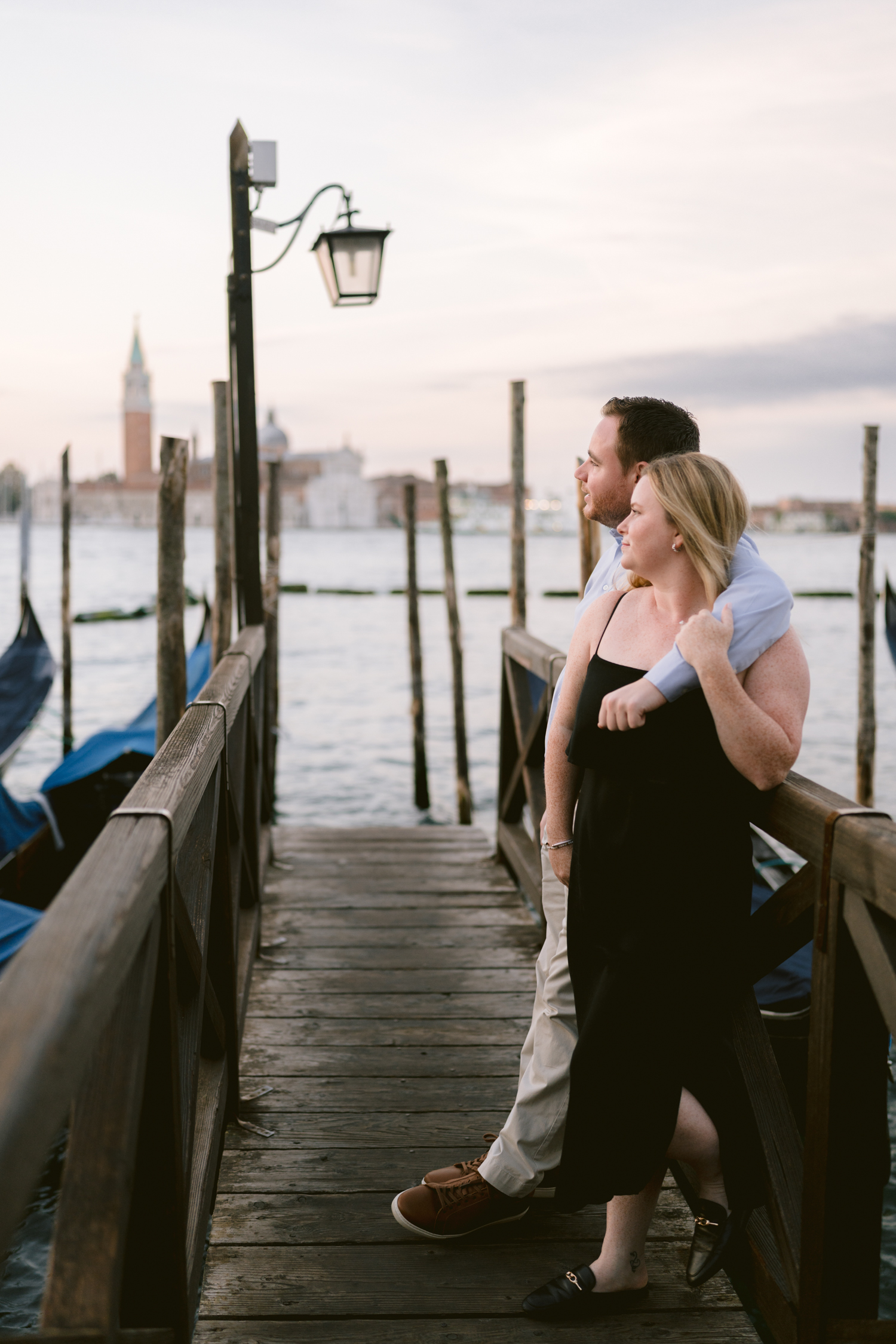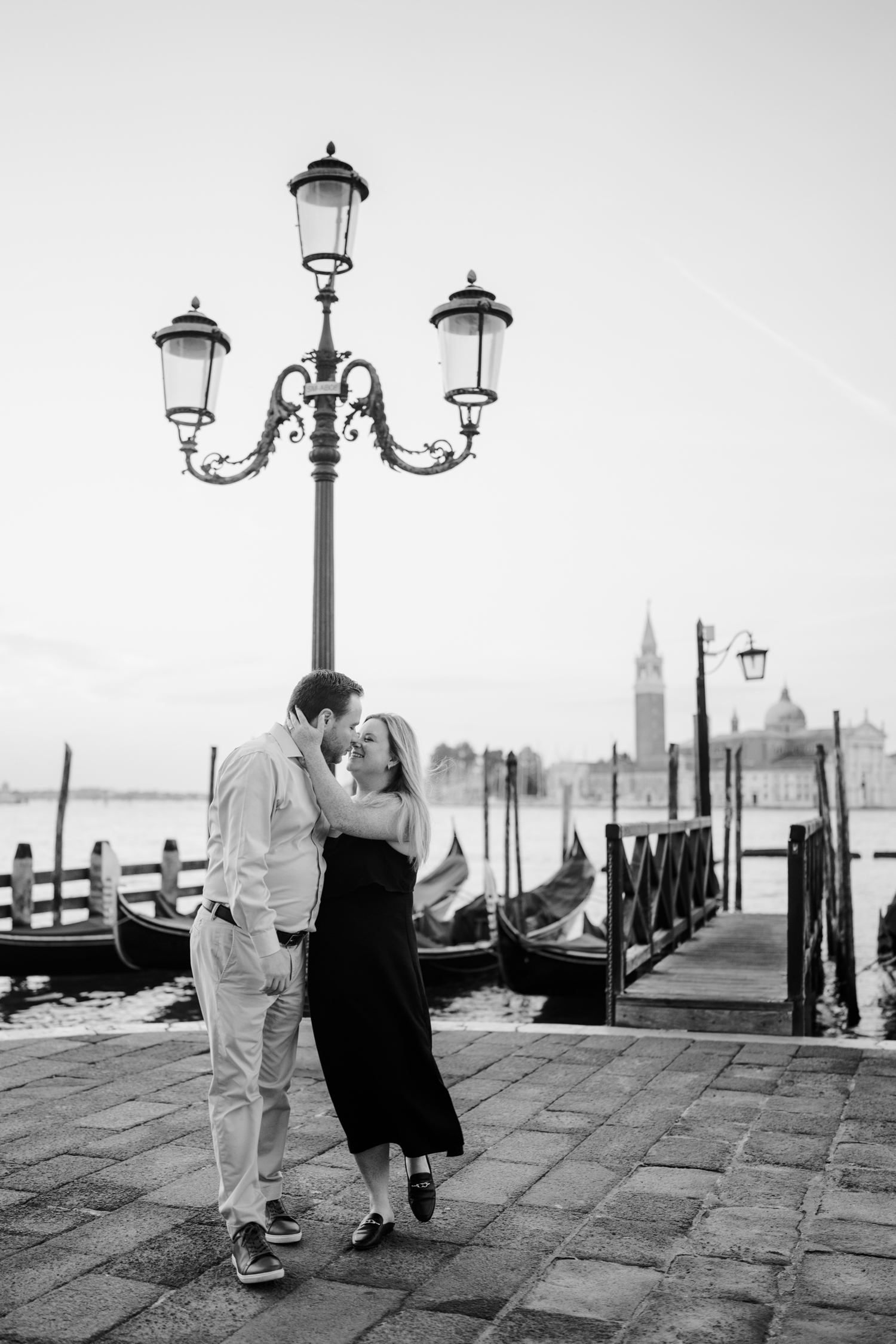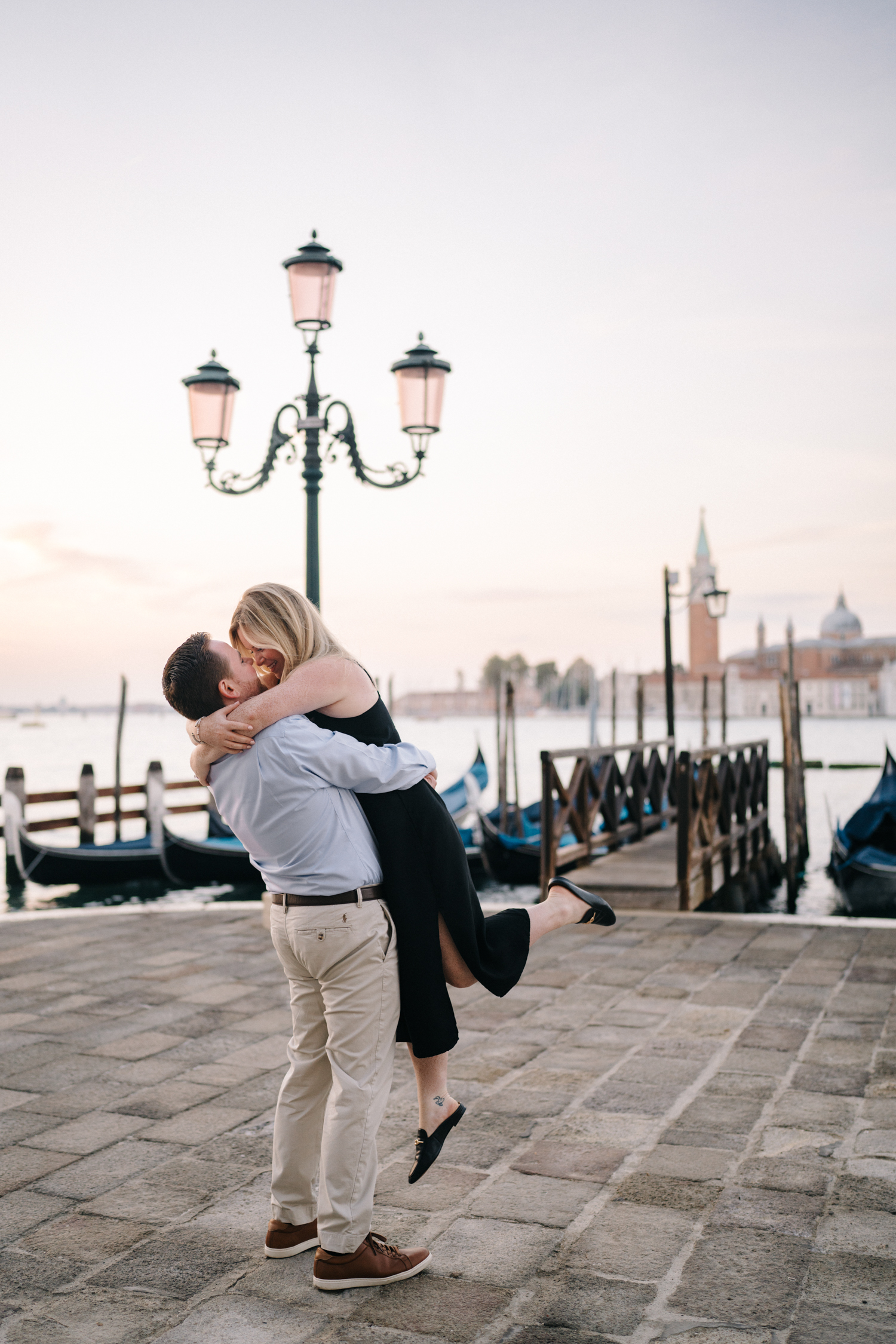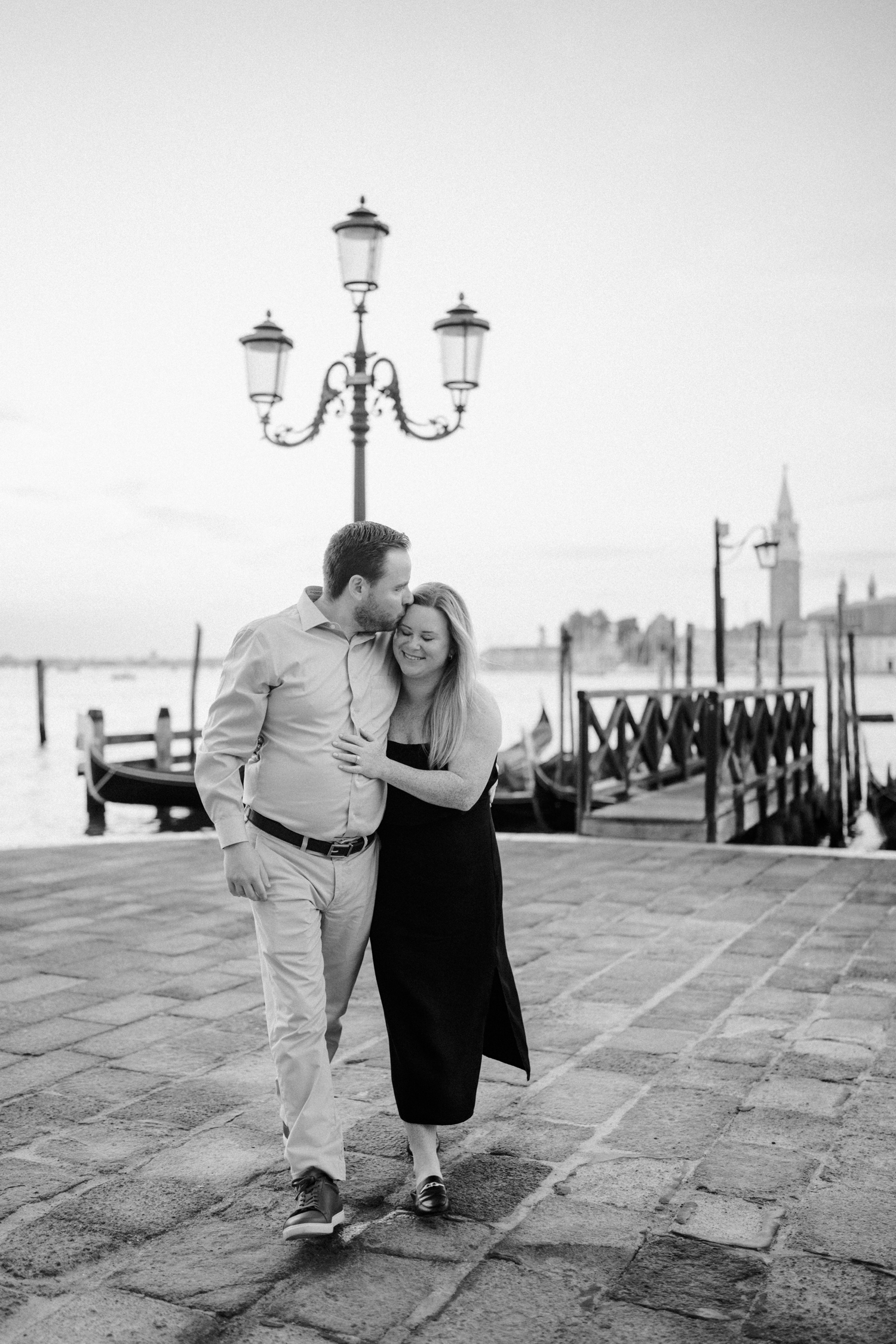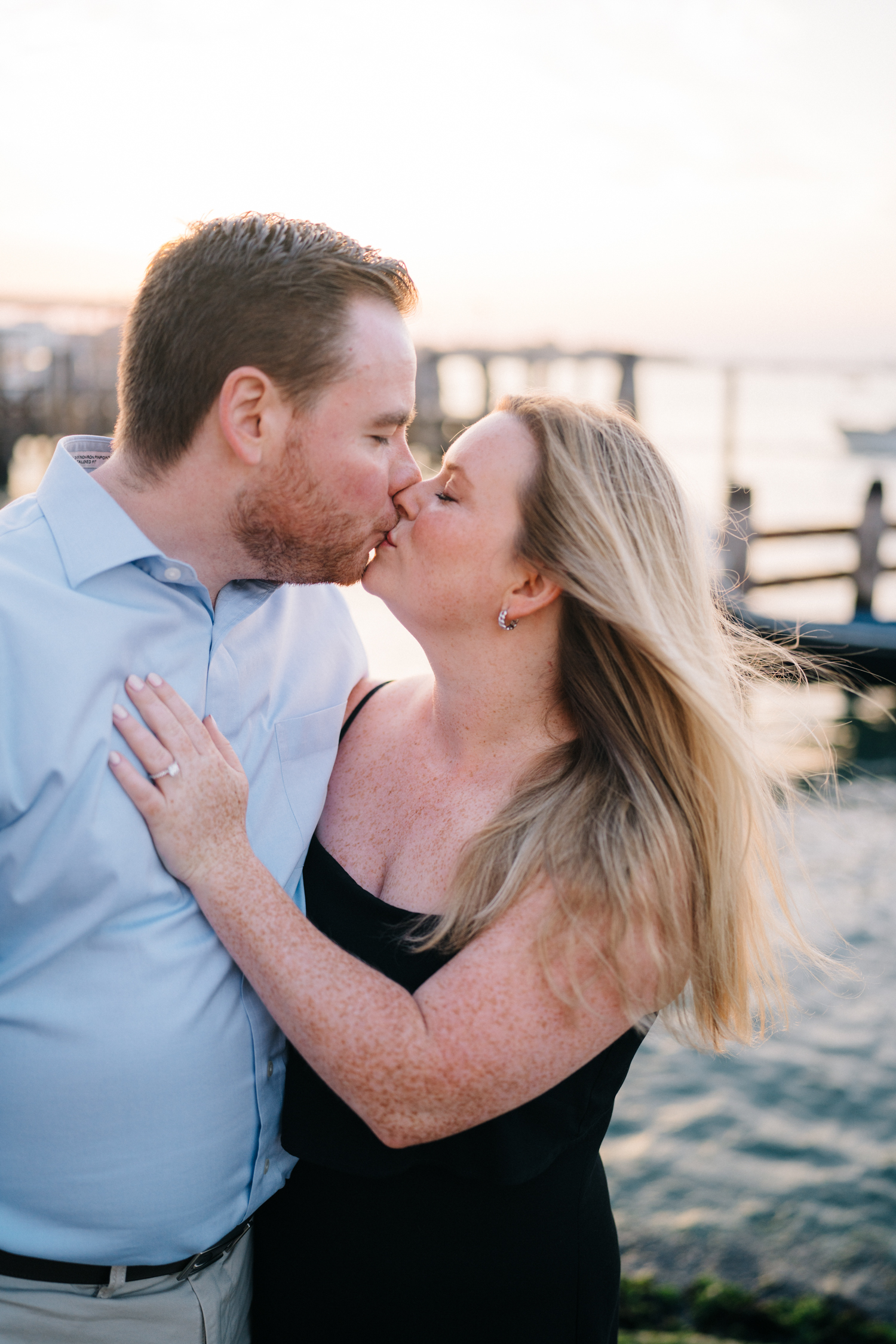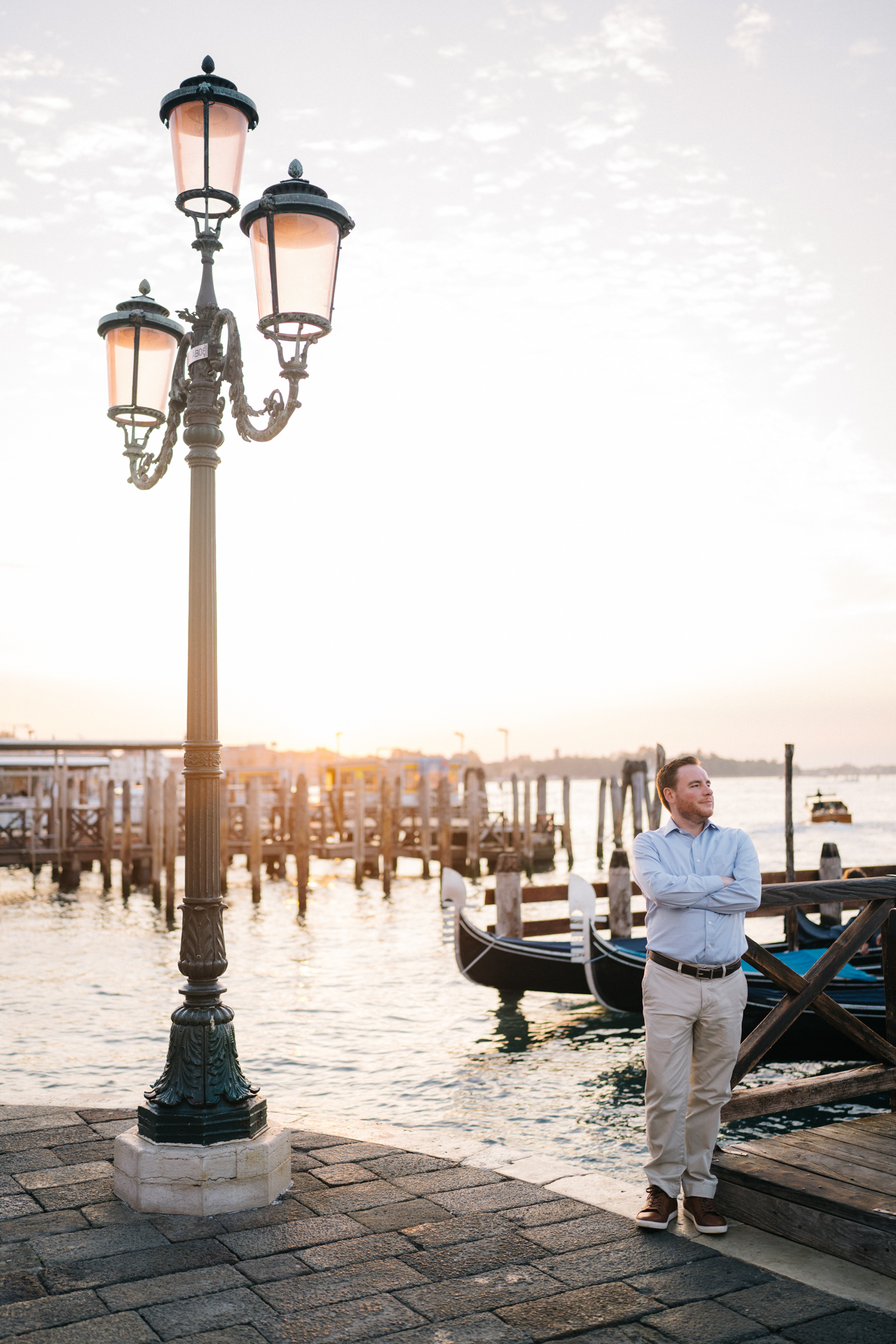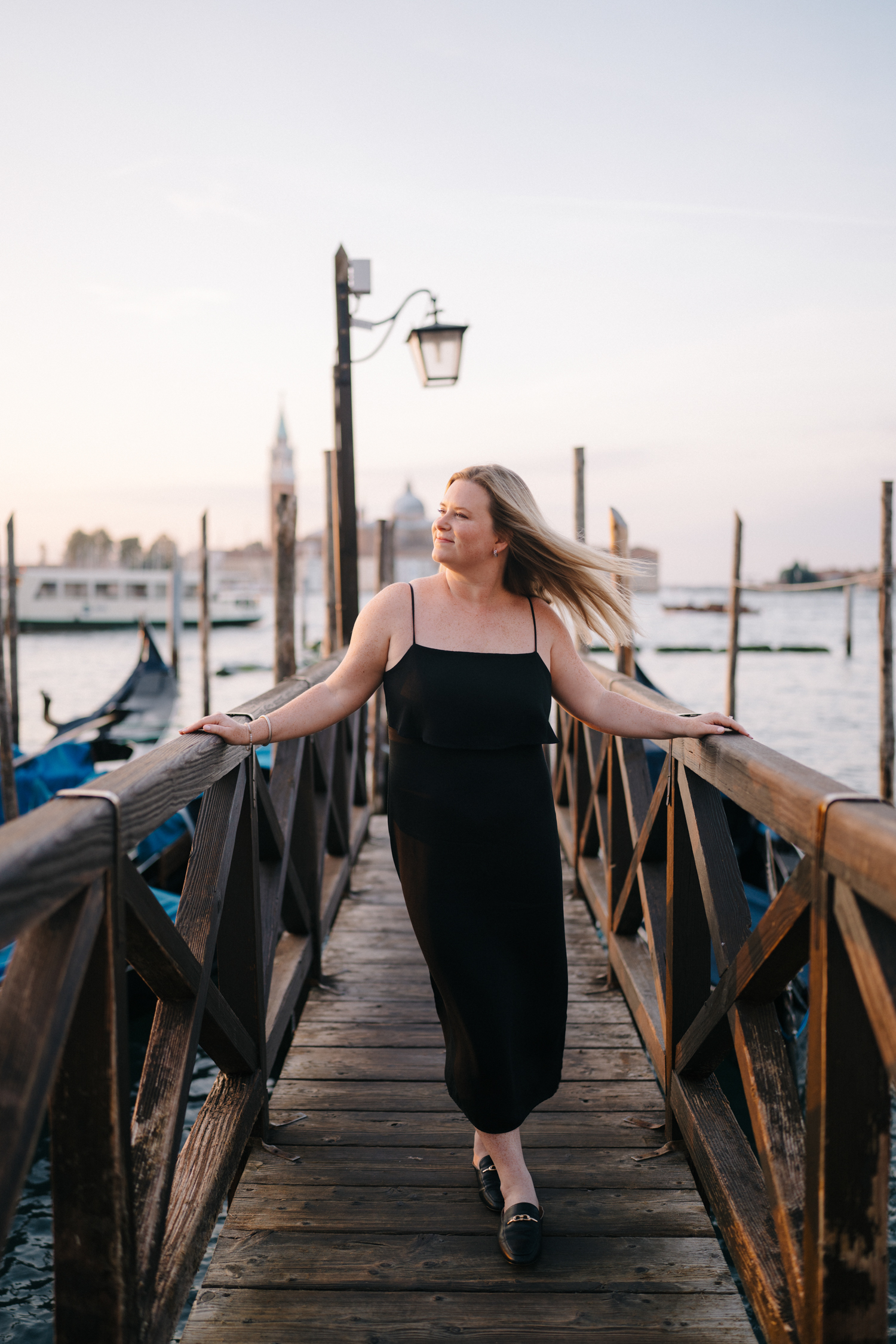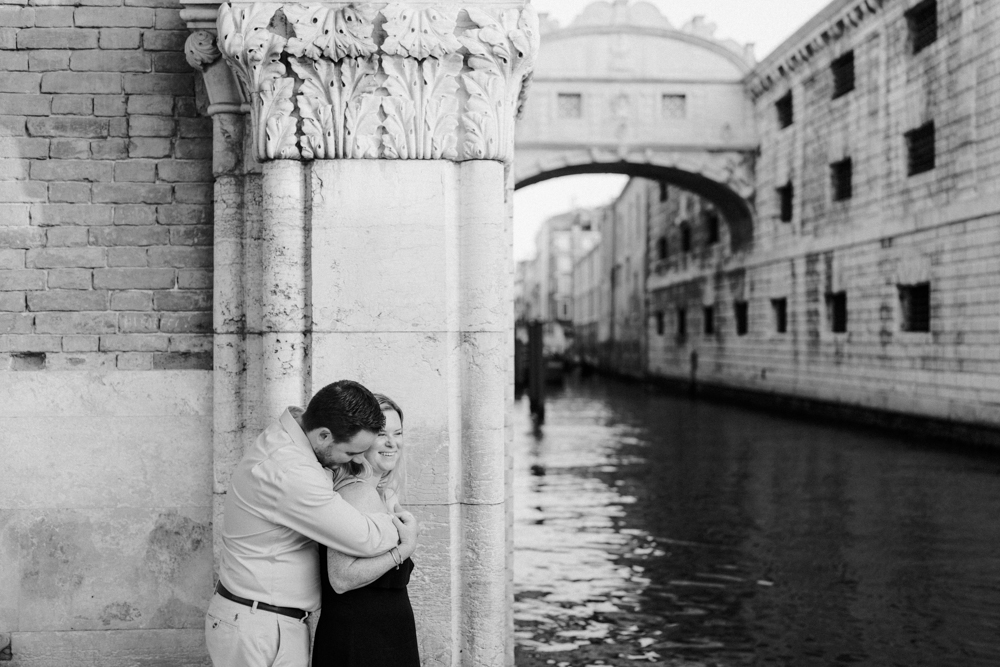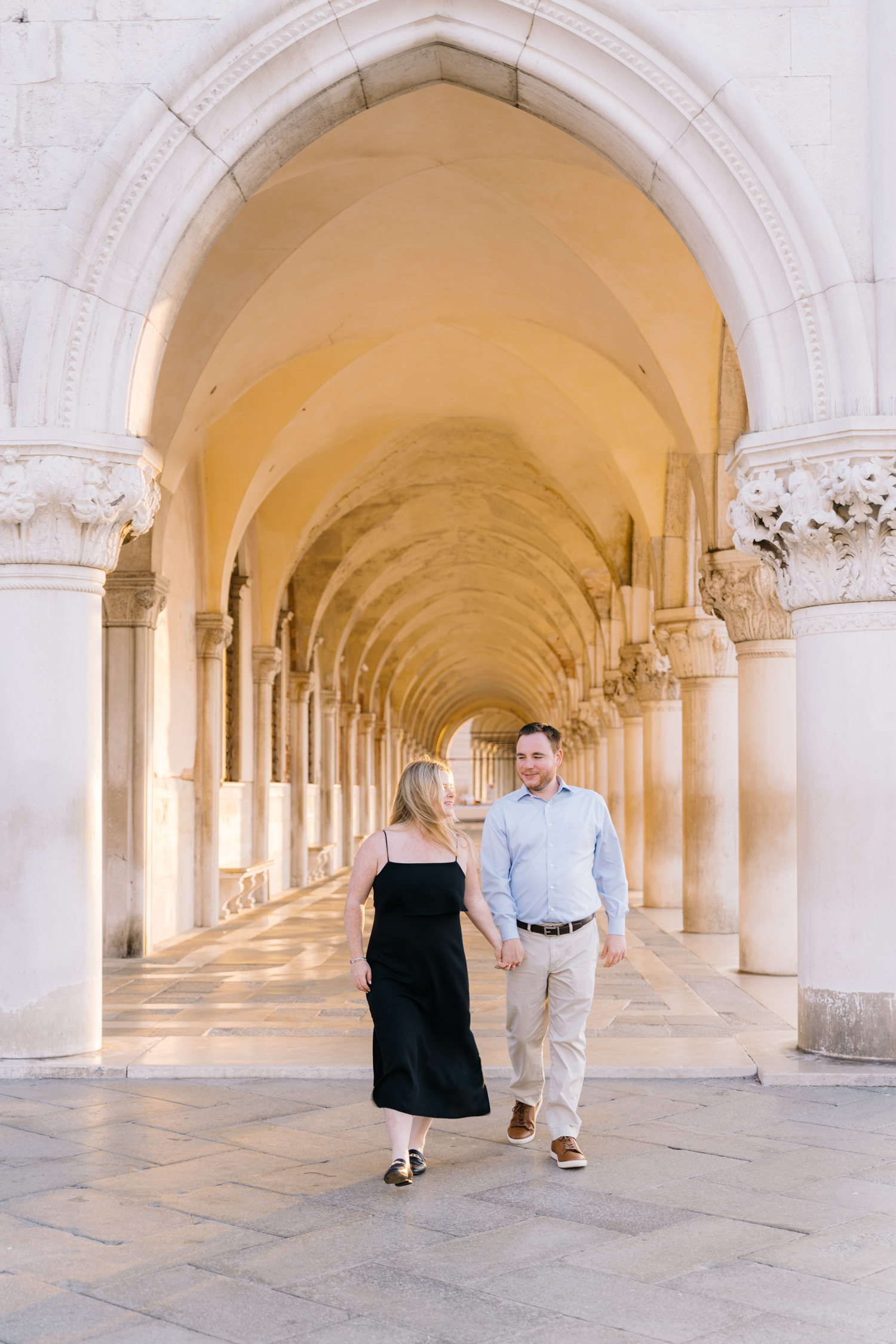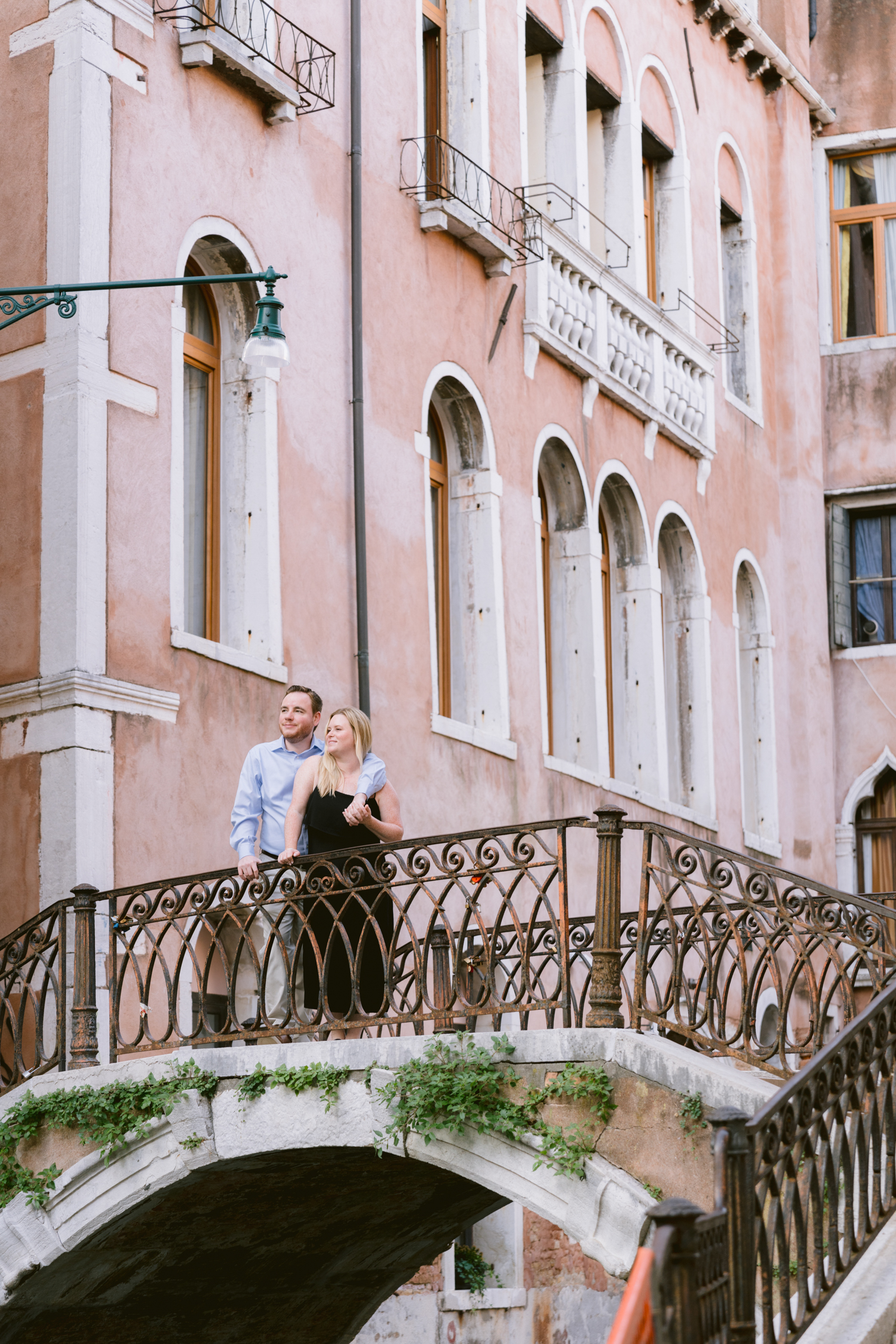 Choosing a skilled Venice engagement photographer is not just important, it's essential. A professional engagement photographer has the expertise and experience to beautifully capture the emotions and moments that make this special time in your life truly unforgettable.
Venice is known for its stunning beauty and unique locations, which provide the perfect backdrop for your engagement photos. A skilled photographer will not only know the best spots to shoot in Venice. They also know how to use these locations creatively to create breathtaking images that reflect your love story.
One of the key benefits of hiring a professional engagement photographer in Venice is their ability to capture candid moments. Their photography style focuses on capturing genuine emotions and authentic interactions between you and your partner. These candid shots bring out the true essence of your relationship, creating timeless memories that you can cherish for years to come.
So, whether you're strolling through the narrow streets of Venice or enjoying a romantic gondola ride along its iconic canals, investing in a skilled Venice engagement photographer will ensure that every precious moment is beautifully preserved in photographs that truly reflect your love and joy.
Picturing Perfection: What to Expect During Your Venice Engagement Photoshoot
Are you getting ready for your engagement photoshoot in the enchanting city of Venice? Congratulations! This section will guide you through what to expect during your shoot, from preparing for the session to finding stunning backdrops that will make your photos truly memorable.
Preparing for a photoshoot can seem overwhelming, but fear not! We'll provide you with practical tips and advice on how to ensure everything runs smoothly. From choosing the perfect outfits that complement each other and the surroundings to selecting hair and makeup styles that enhance your natural beauty, we've got you covered.
Venice is a city of breathtaking locations, so finding stunning backdrops for your engagement photos won't be a challenge. We'll explore some of the most picturesque spots in Venice that will add an extra touch of romance and charm to your images. Whether it's the iconic gondolas gliding through the canals or the majestic architecture of Piazza San Marco, we'll help you discover hidden gems that will make your photos truly unique.
Posing plays a crucial role in capturing natural and authentic shots. We understand that not everyone feels comfortable in front of the camera, but don't worry – we'll share some posing tips and tricks to help you relax and showcase your love effortlessly. With our guidance, you'll be able to create genuine moments that reflect who you are as a couple.
So get ready to embark on this exciting journey as we dive into what it takes to capture perfection during your Venice engagement photoshoot. Let's make memories together!
Edit and Print: Preserving Your Memories with a Talented Venice Engagement Photographer's Post-Production Skills
Preserving your cherished memories is made even more special with the help of a talented Venice engagement photographer's post-production skills. Beyond capturing beautiful moments, these photographers also offer exceptional photo editing services to ensure that your images are flawless and truly memorable.
Through their expert retouching techniques, they can enhance the colors, lighting, and overall aesthetics of your photos. Whether it's removing blemishes or adjusting the composition, their attention to detail guarantees stunning results.
Once your images have been perfected, you have various album printing options to choose from. These photographers understand the importance of tangible keepsakes and offer high-quality prints that will stand the test of time.
With their skillful post-production work and exquisite printing options, a Venice engagement photographer is dedicated to preserving your memories in the most beautiful way possible.
Conclusion: Celebrate Your Love Story with a Dreamy Photoshoot by a Skilled Venice Engagement Photographer
In conclusion, capturing your love story through a dreamy photoshoot with a skilled Venice engagement photographer is an experience worth celebrating. The picturesque backdrop of Venice, combined with the expertise of a photographer, will ensure that your engagement photos are nothing short of magical.
By choosing a skilled Venice engagement photographer, you can trust that they will capture the essence and emotions of your love story in every shot. Their knowledge of the city's most enchanting locations and their ability to create stunning compositions will result in breathtaking images that you can cherish for a lifetime.
Whether you envision romantic gondola rides along the serene canals or strolling hand in hand through charming narrow streets, a skilled Venice engagement photographer will bring your vision to life. They will guide you throughout the photoshoot, making you feel comfortable and natural in front of the camera while capturing those candid moments that truly reflect your love.
So why not celebrate your unique love story by embarking on this unforgettable journey? Book a session with a skilled Venice engagement photographer and let them immortalize your love in beautifully crafted photographs.