Intimate wedding in Paris vs Traditional Venice Wedding. Welcome to a world of enchantment and romance as we explore the magic of intimate weddings in Venice. In recent years, there has been a growing trend towards smaller, more personal celebrations, and what better place to say "I do" than in the captivating city of Venice?
Venice, known for its picturesque canals, historic architecture, and timeless charm, provides the perfect backdrop for an intimate wedding that is sure to leave a lasting impression. Whether you envision a romantic ceremony on a gondola or exchanging vows in one of the city's hidden courtyards, there are endless possibilities for creating an unforgettable experience.
In this section, we will delve into the allure of a destination wedding in Venice or elope to Venice on a smaller scale. From unique venue ideas that exude intimacy to tips on planning your intimate wedding in Venice, we aim to inspire couples who are seeking an alternative approach to their Italian wedding.
So join us as we fall head over heels for the beauty and intimacy that comes with celebrating love in Venice. Let's explore the wonders that await those who dare to embrace the magic of small weddings in this captivating city.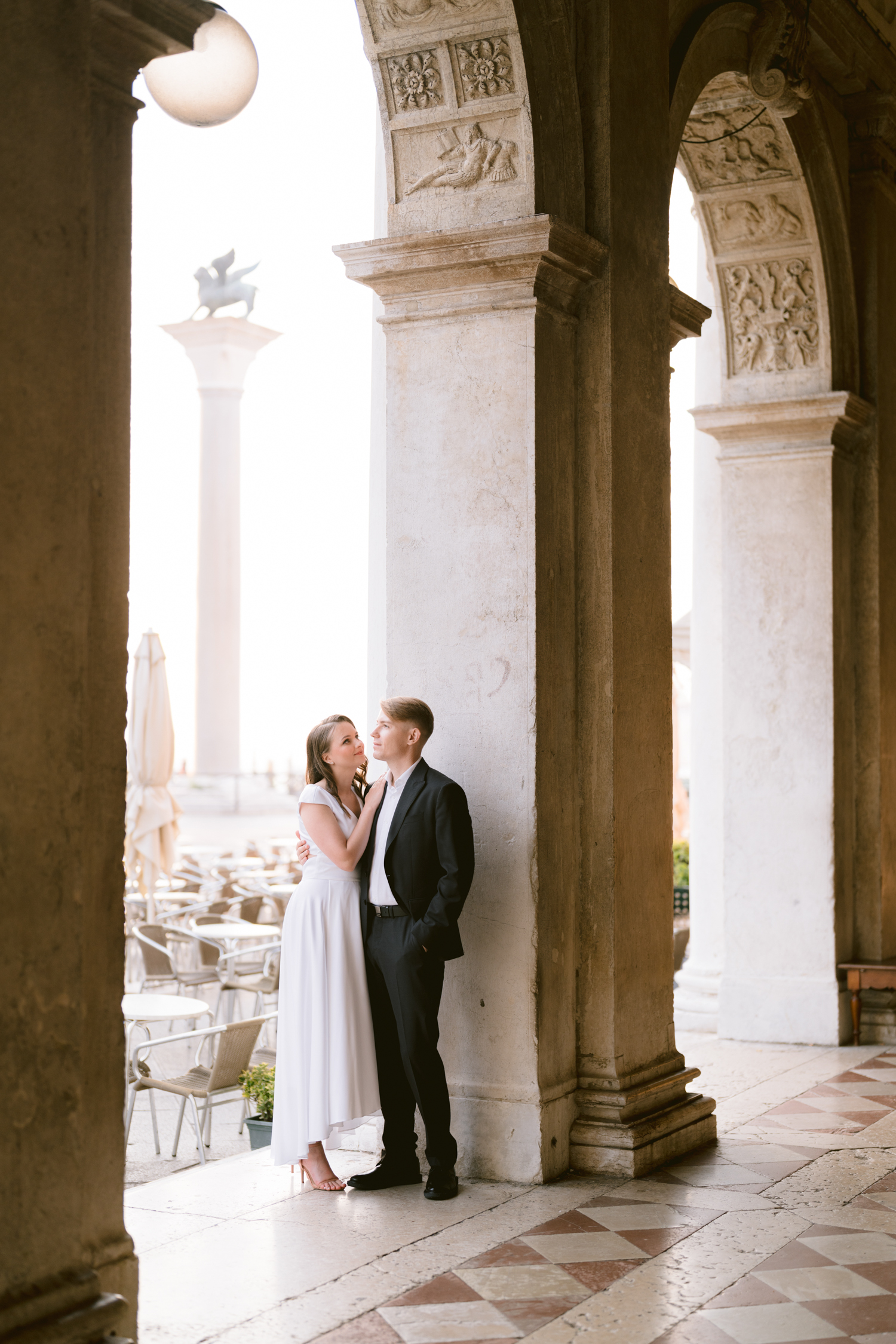 Introduction: Falling in Love with Intimate Weddings in Venice
Welcome to the enchanting world of intimate weddings in Venice, where love blossoms amidst the timeless beauty of this romantic destination. In recent times, couples have discovered the joy and allure of celebrating their special day in a more intimate setting. With its breathtaking canals, charming bridges, and stunning architecture, Venice has become a sought-after location for couples seeking an unforgettable Venetian wedding experience.
Gone are the days when grandiose celebrations were the only option. Today, small wedding ideas have taken center stage, focusing on creating meaningful moments shared with only those closest to our hearts. And what better place to exchange vows than in the magical city of Venice? Its intimate wedding venues offer an idyllic backdrop for couples who wish to create cherished memories in a quaint and romantic setting.
Whether you envision a private ceremony overlooking the glistening waters or a candlelit reception in a historic palazzo, Venice has it all. From hidden gardens to rooftop terraces with panoramic views, there is no shortage of enchanting locations that will leave you and your guests spellbound.
So join us as we embark on a journey through the captivating world of intimate weddings in Venice. Discover inspiration, tips, and recommendations that will help you craft an unforgettable celebration filled with love and romance at every turn. Let yourself fall in love all over again with the magic that awaits within these Venetian walls.

The Charm of Venetian Wedding Venues for Intimate Celebrations
Venice, with its timeless beauty and romantic ambiance, is a dream destination for couples seeking an intimate and unforgettable wedding experience. The city offers a plethora of enchanting wedding venues that perfectly cater to small celebrations.
For those desiring an outdoor celebration, Venice provides a charming backdrop with its picturesque canals and historic architecture. From intimate garden settings to private terraces overlooking the water, there are numerous options to create a magical atmosphere for your special day.
One of the unique aspects of getting married in Venice is the opportunity to choose from historical venues that exude elegance and grandeur. Imagine exchanging vows in a centuries-old palace or a stunning Venetian villa steeped in history. These venues not only provide an intimate setting but also add a touch of sophistication and allure to your wedding celebration.
Venice truly offers couples the chance to create unforgettable memories with its unique wedding experiences. Whether it's arriving at your venue via gondola or enjoying a romantic boat ride through the canals during sunset, every moment becomes infused with romance and charm.
In conclusion, if you are seeking an intimate wedding experience filled with history, beauty, and romance, look no further than Venice. Its enchanting wedding venues provide the perfect backdrop for small celebrations, ensuring that your special day becomes an extraordinary event cherished forever.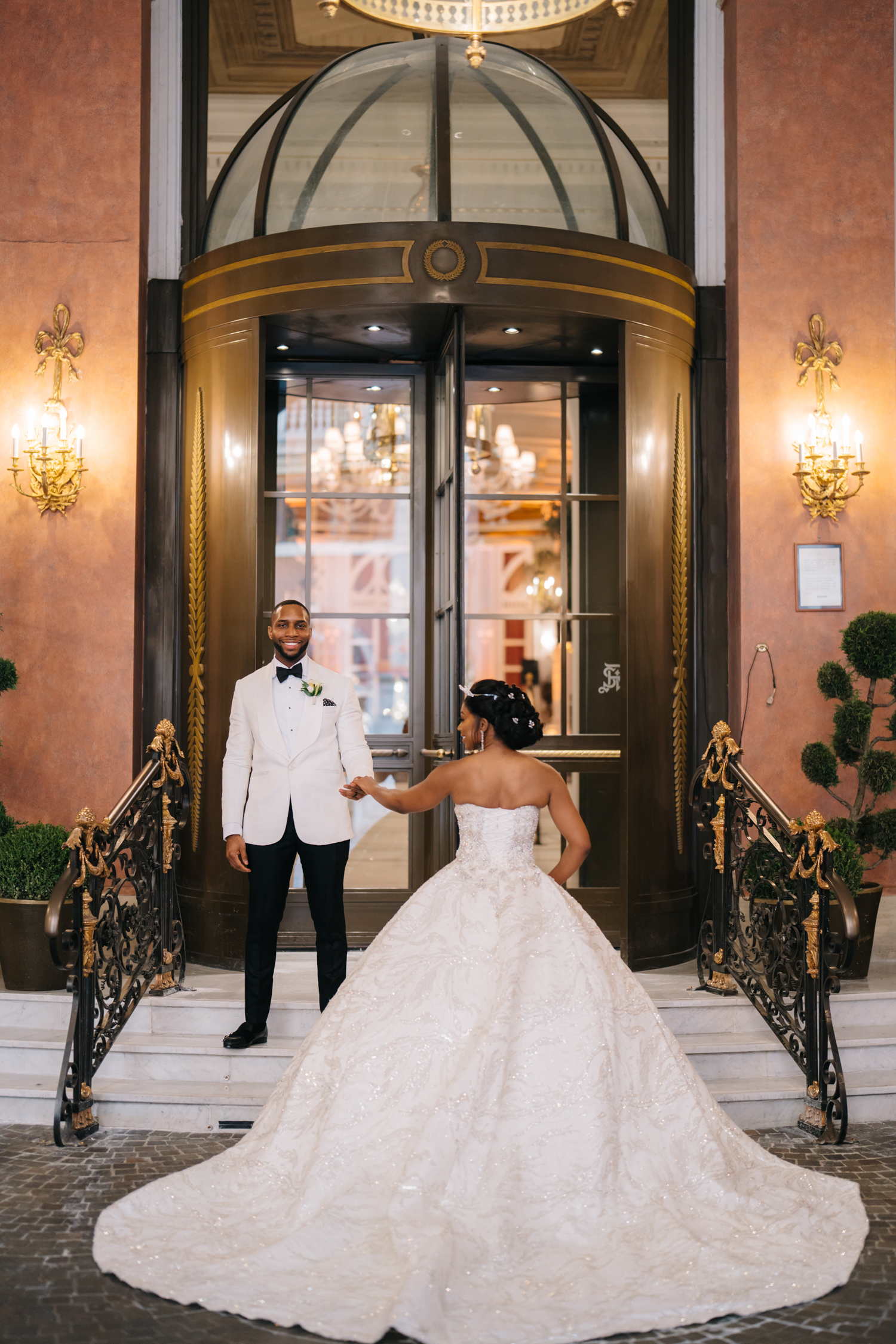 Planning the Perfect Intimate Wedding Experience in Venice
Planning the perfect intimate wedding experience in Venice can be a dream come true for couples seeking a romantic and unforgettable celebration. With destination wedding planning tips, organizing a small wedding ceremony becomes a breeze, allowing you to focus on creating personalized touches that will make your special day truly unique.
One of the advantages of an intimate wedding is the ability to add personalized touches that may not be feasible in larger celebrations. From handwritten vows to customized welcome gifts for guests, these small details can create an intimate and heartfelt atmosphere.
Moreover, planning an intimate wedding can also be budget-friendly. By carefully selecting venues and vendors, you can create a magical experience without breaking the bank. Consider opting for local vendors who are familiar with the area and may offer more affordable options.
Whether it's exchanging vows on a gondola ride through the picturesque canals or having an intimate ceremony in one of Venice's charming hidden courtyards, planning your perfect intimate wedding experience in Venice allows you to create cherished memories that will last a lifetime.
Unforgettable Moments: Capturing Your Intimate Wedding in Venice
When it comes to capturing the essence of your intimate wedding in Venice, there are a few key tips that can help ensure your special moments are beautifully preserved. Professional photographers who specialize in intimate weddings have a knack for capturing candid and heartfelt moments that truly reflect the emotions of the day.
These photographers understand the unique dynamics of small ceremonies and know how to blend into the background, allowing you and your loved ones to feel comfortable and natural. They have an eye for detail and can capture those genuine, unscripted moments that make your wedding day unforgettable.
Whether it's a stolen glance between you and your partner during a gondola ride or a heartfelt embrace with family members against the backdrop of Venetian architecture, these professionals have an innate ability to capture these precious memories.
By working closely with a photographer who specializes in intimate weddings, you can trust that every moment will be thoughtfully documented, allowing you to relive the magic of your Venice wedding for years to come.
Celebrating Love and Romance with Top-notch Services for Intimate Weddings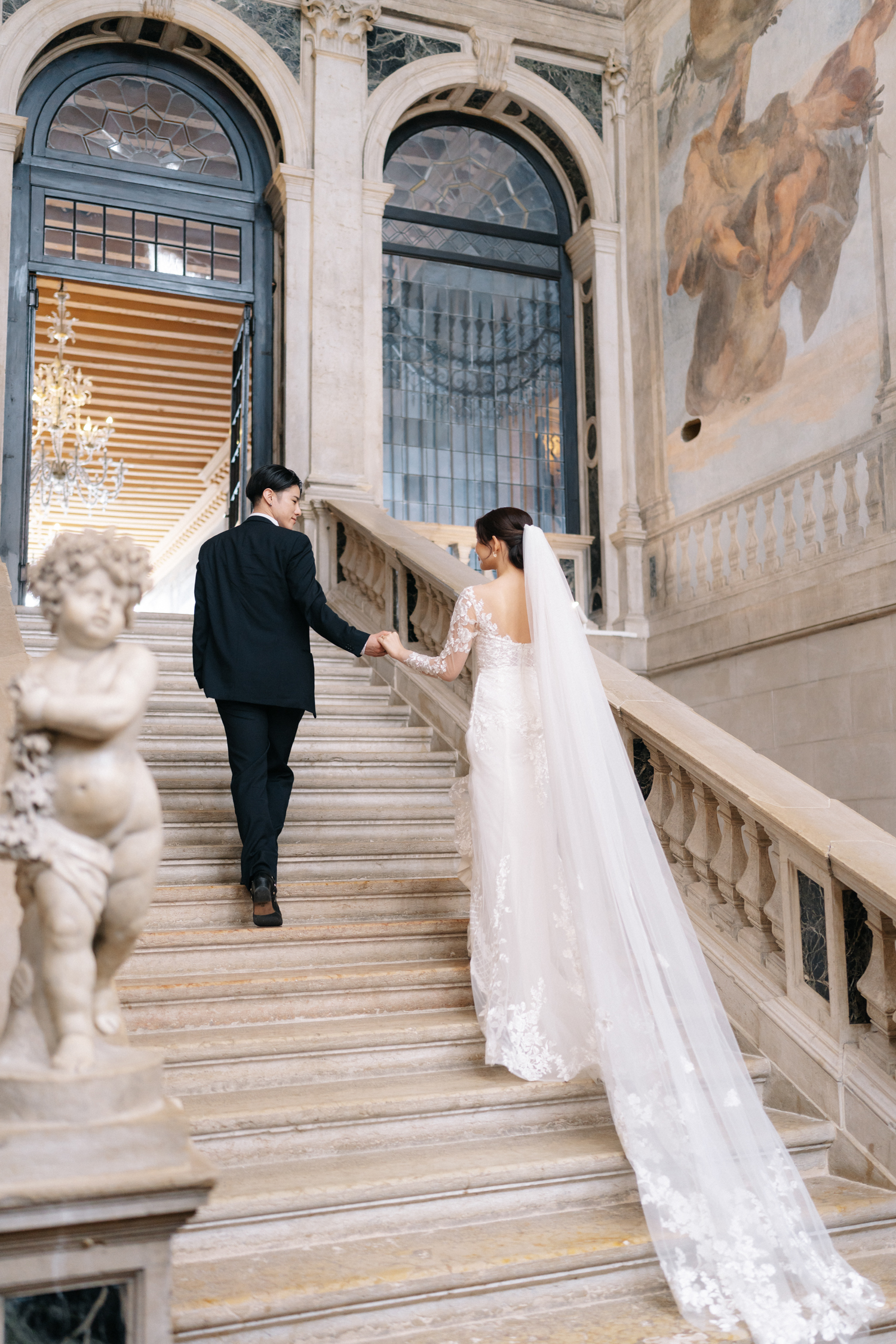 Welcome to a world of love and romance, where intimate weddings are celebrated with top-notch services. In the enchanting city of Venice, couples can indulge in luxury services tailored specifically for their small destination weddings.
Planning a wedding can be overwhelming, especially when it comes to organizing an intimate affair. That's where hiring a professional planner becomes essential. These experts have an intricate understanding of the city and its hidden gems, ensuring that every detail of your special day is taken care of with precision and elegance.
When it comes to catering options for small gatherings, Venice offers a plethora of choices that will tantalize your taste buds. From exquisite local delicacies to international cuisine prepared by renowned chefs, there is something to suit every palate.
Whether you envision an intimate ceremony by the serene canals or a lavish reception in one of Venice's grand palazzos, the luxury services available for intimate weddings will turn your dreams into reality. Let us celebrate love and romance together as we explore the magical world of small destination weddings in Venice.