Planning a Wedding in Venice
Introduction: Why Venice is the Perfect Destination for Your Dream Wedding
A wedding in Venice offers a unique and magical experience that you and your guests will cherish for a lifetime. From intimate ceremonies in historic palaces to grand celebrations in elegant hotels. This captivating city provides a range of options to suit every couple's vision.
Not only does Venice boast stunning venues, but it also offers endless opportunities for creating lasting memories. Imagine arriving at your ceremony on a gondola, gliding through the serene canals as the sun sets over the iconic Rialto Bridge. The ethereal beauty of this floating city sets the stage for a dreamy and romantic wedding like no other.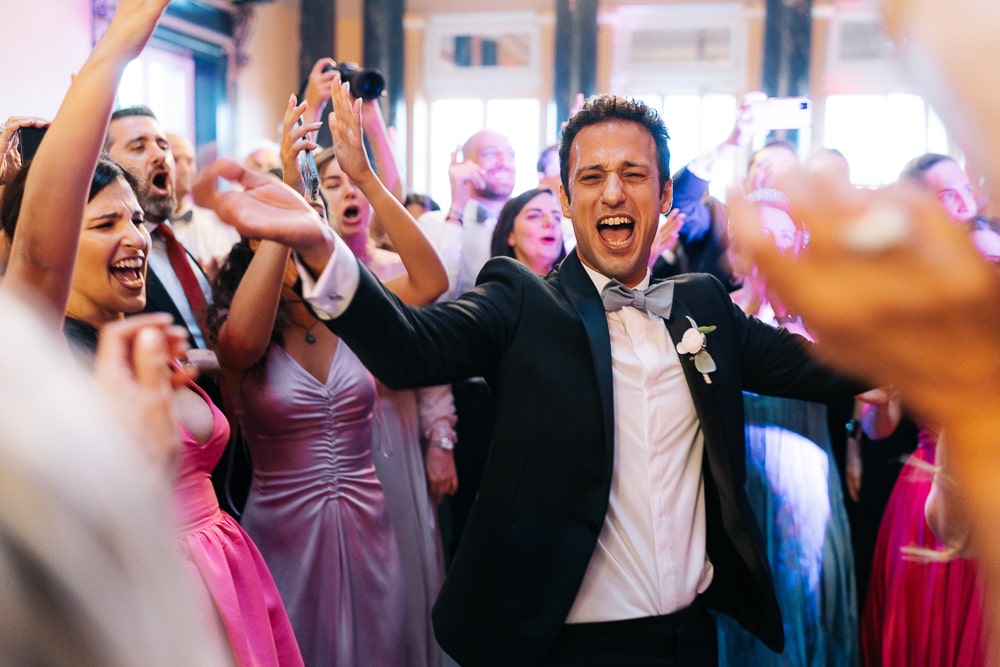 Choosing Venice as your wedding destination also means immersing yourself in Italian culture and hospitality. From delectable cuisine to world-class wines, you and your guests will indulge in an authentic Italian experience that transcends ordinary celebrations.
Whether you envision an intimate affair or a grand celebration with all your loved ones, Venice provides an array of venues that cater to every style and budget. From historic palazzos overlooking the Grand Canal to luxurious hotels nestled amidst Venetian squares, there is something for everyone seeking a one-of-a-kind wedding location.
In conclusion, if you are dreaming of a wedding that exudes romance and elegance, look no further than Venice. Its unparalleled beauty, rich history, and unique ambiance make it the perfect destination for couples seeking an extraordinary place to say "I do." Let this enchanting city be the backdrop for your love story as you embark on this new chapter together.
Step-by-Step Guide to Planning Your Venice Wedding
The first crucial step in planning your Venice wedding is to create a comprehensive checklist. This will help you stay organized and ensure that no important details are missing. From selecting the perfect venue to arranging transportation for your guests, a well-structured checklist will be your roadmap throughout the planning process.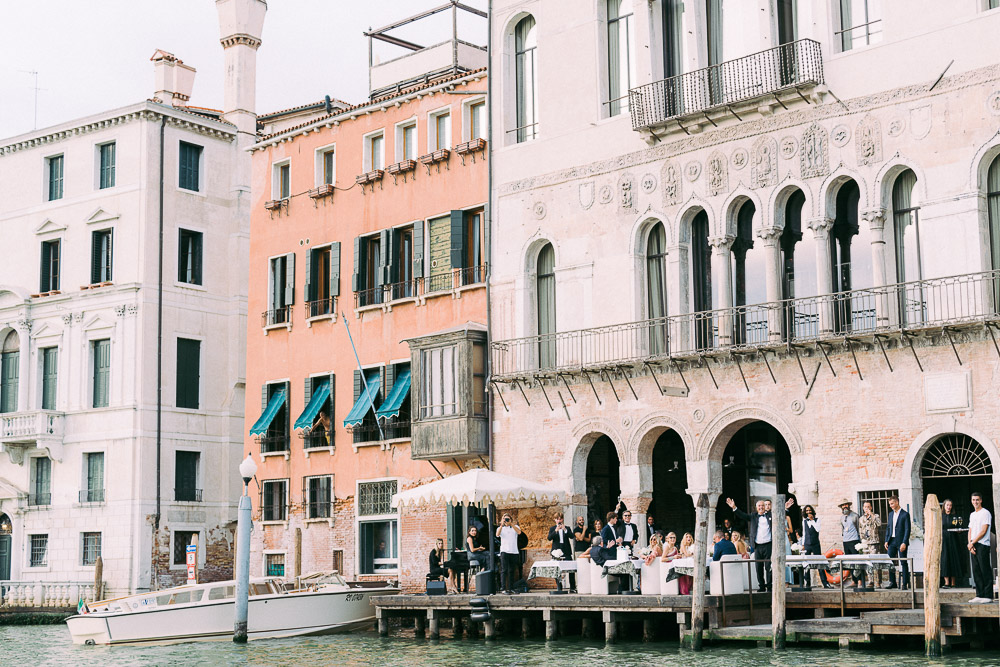 One of the key considerations when planning a destination wedding is hiring a local planner. A local planner will have invaluable knowledge of the area and can assist you in navigating through any language barriers or cultural differences. They can recommend trusted vendors, negotiate contracts on your behalf, and ensure that every aspect of your special day runs smoothly.
Selecting the perfect venue is another vital aspect of planning your Venice wedding. With its breathtaking architecture and romantic atmosphere, Venice offers an array of stunning venues to choose from. Whether you dream of exchanging vows in an elegant palazzo overlooking the Grand Canal or having an intimate ceremony in one of its charming hidden courtyards, there is something for every couple's vision.
It's important to familiarize yourself with the legal requirements for getting married in Italy as well. This includes understanding necessary documentation such as passports, birth certificates, and any additional paperwork required by Italian authorities. Being aware of these requirements ahead of time will help ensure that everything is in order when it comes time to say "I do."
By following this step-by-step guide and utilizing these valuable tips, you'll be well-prepared to plan your dream Venice wedding. From creating a detailed checklist to hiring a local planner who knows the ins and outs of this enchanting city, every element will come together seamlessly for an unforgettable celebration filled with love and romance.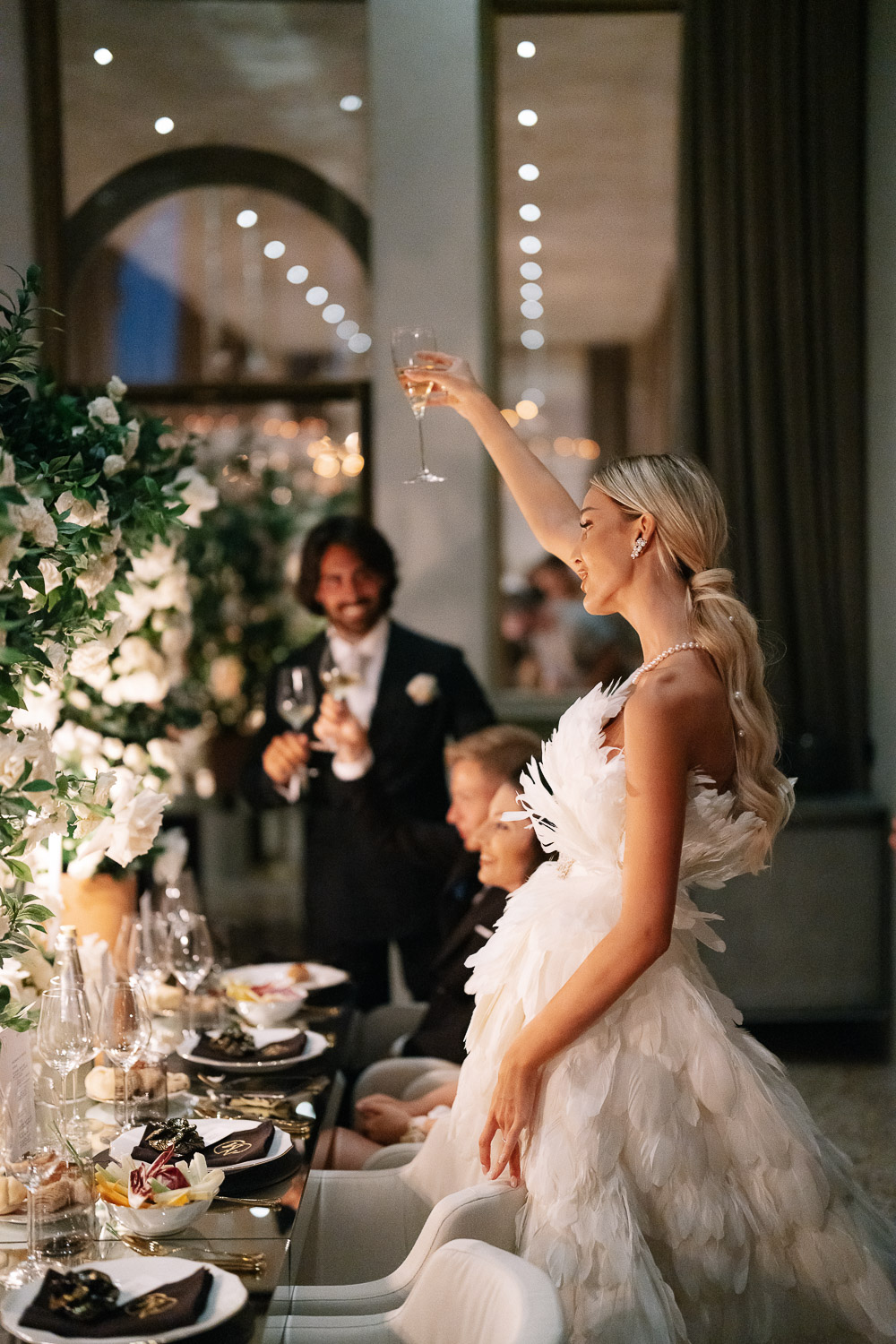 1. Choosing the Best Time of Year for Your Venice Wedding
Choosing the best time of year for your Venice wedding is a crucial decision that can greatly impact the success and enjoyment of your special day. With its romantic canals, stunning architecture, and breathtaking views, Venice is a dream destination for couples looking to tie the knot. However, it's important to consider both the wedding season in Venice and the weather conditions for outdoor weddings.
Venice experiences peak wedding seasons during spring and summer when the weather is generally pleasant and conducive to outdoor ceremonies. The months of May to October are particularly popular, offering warm temperatures and longer daylight hours. This allows you to take full advantage of the city's picturesque landscapes and enjoy an unforgettable celebration surrounded by the enchanting beauty of Venice.
When planning an outdoor wedding in Venice, it's essential to carefully consider weather conditions. While spring and summer generally offer favorable weather, it's important to be aware of potential fluctuations in temperature and occasional rainfall. Having a backup plan or alternative indoor venue option is advisable to ensure your special day goes smoothly regardless of any unexpected weather changes.
Additionally, keep in mind that Venice can experience high tourist traffic during peak wedding seasons. This may impact availability and prices for venues, accommodations, and other wedding-related services. Planning well in advance and working closely with local vendors can help ensure you secure your preferred date and make necessary arrangements within your budget.
Ultimately, choosing the best time of year for your Venice wedding requires thoughtful consideration of both the wedding season in Venice as well as weather considerations for outdoor ceremonies. By taking these factors into account, you can create a truly magical experience that you will cherish forever.
2. Finding the Ideal Wedding Venue Amidst Romantic Canals and Historic Architecture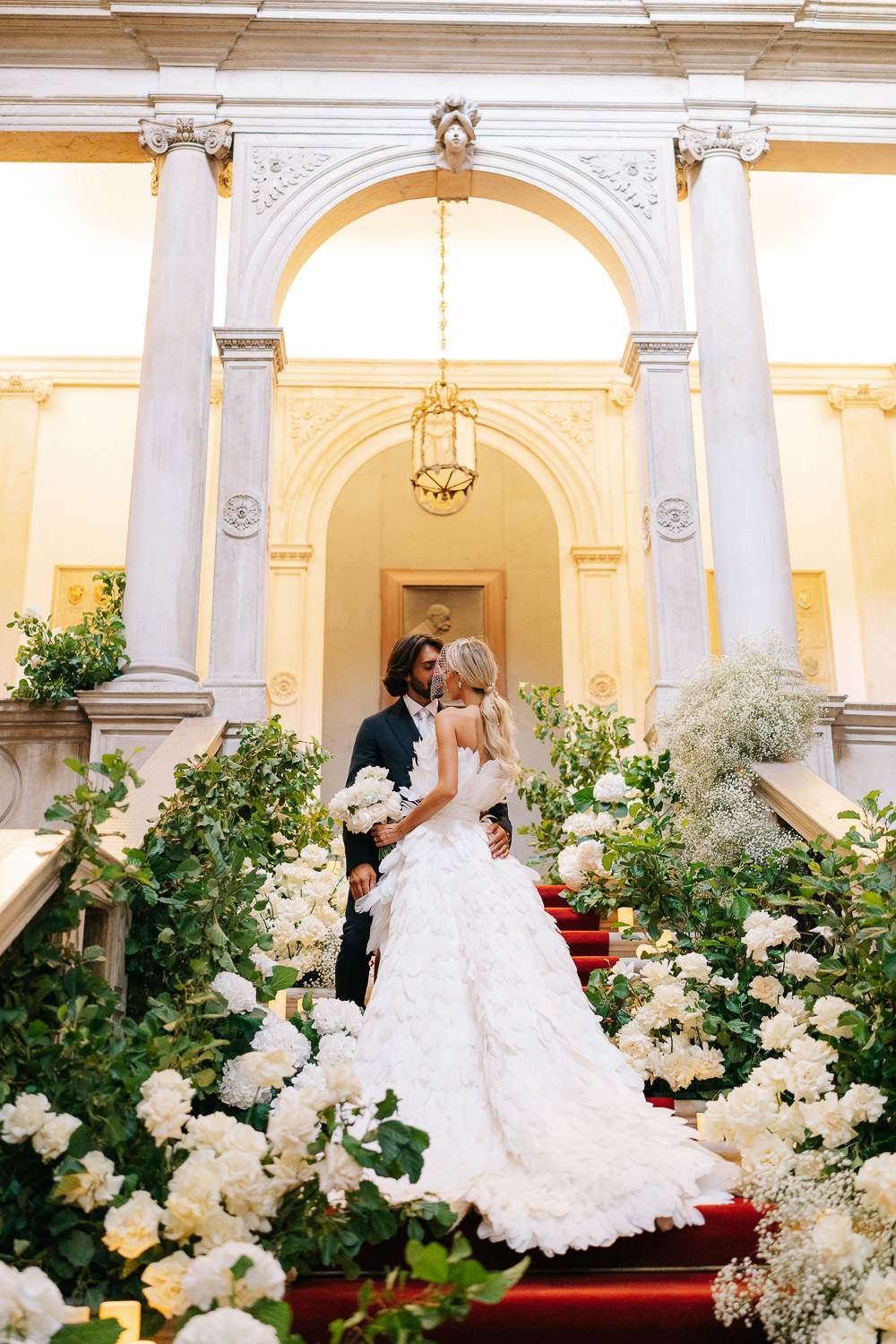 When it comes to finding the ideal wedding venue, couples are often seeking a location that exudes romance and charm. Imagine exchanging vows amidst the backdrop of picturesque canals and historic architecture – a truly magical setting for a memorable celebration.
Luxury palaces serve as enchanting venues, offering elegance and grandeur to create an unforgettable experience. These majestic settings provide a regal atmosphere for couples who desire a fairytale-like wedding.
For those looking for a more intimate affair, canal-side hotels and restaurants offer an array of options. These venues provide not only stunning views but also the convenience of accommodation and catering services, ensuring that every aspect of the wedding is taken care of seamlessly.
To add an extra touch of uniqueness, exclusive boat rentals can be considered for intimate ceremonies. Imagine gliding along the serene canals, surrounded by breathtaking views while saying "I do." This option offers an unparalleled romantic experience that will leave guests in awe.
In conclusion, amidst romantic canals and historic architecture, there are numerous options available to find the ideal wedding venue. From luxury palaces to canal-side hotels and restaurants. As well as exclusive boat rentals for intimate ceremonies – each option offers its own charm and allure to create a truly unforgettable wedding day.
3. Catering and Culinary Experience to Wow Your Guests' Palates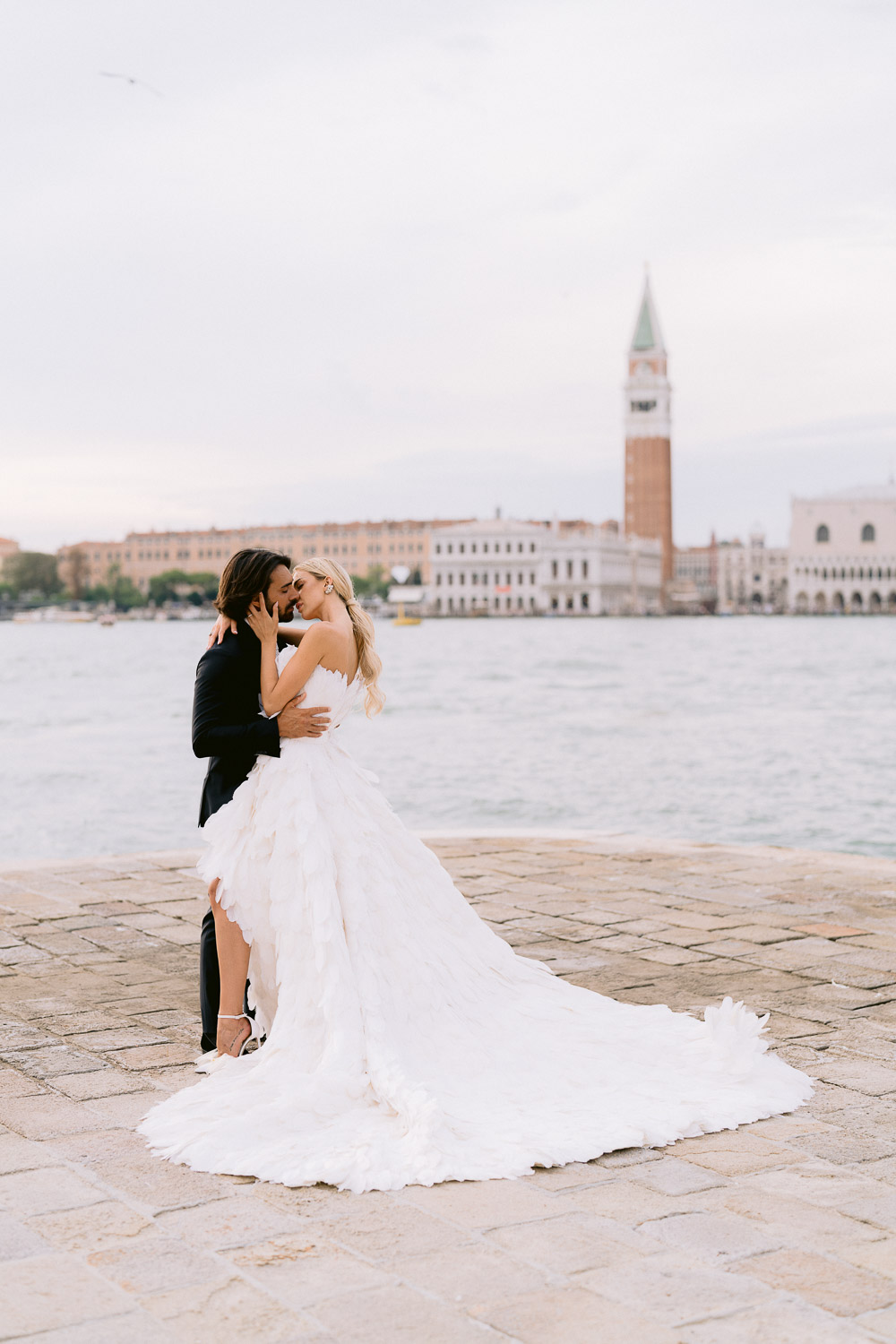 When it comes to planning the perfect wedding, finding the ideal venue is crucial. Imagine exchanging vows amidst romantic canals and historic architecture, creating a truly enchanting atmosphere for your special day. In this section, we will explore the various options available to couples seeking a unique and memorable wedding experience.
For those with a taste for opulence, luxury palaces serve as exquisite venues that exude elegance and grandeur. These majestic settings provide a regal backdrop for your nuptials, ensuring an unforgettable celebration that will leave your guests in awe.
Alternatively, canal-side hotels and restaurants offer a charming and picturesque setting for your wedding festivities. Imagine saying "I do" with the tranquil waters flowing nearby, creating an atmosphere of serenity and romance.
For couples seeking an intimate ceremony surrounded by the beauty of nature, exclusive boat rentals offer a unique option. Picture exchanging vows aboard a private boat as you glide through scenic canals, creating memories that will last a lifetime. This intimate setting allows you to escape from the hustle and bustle of traditional venues. While immersing yourselves in the tranquility of your surroundings.
In conclusion, whether you envision an extravagant affair in a luxurious palace or prefer an intimate ceremony on a boat amidst romantic canals. There are numerous options available to find the ideal wedding venue that perfectly reflects your love story.
4. Legal and Logistical Considerations for Getting Married in Italy
Planning a wedding in Italy can be a dream come true, but it's important to understand the legal and logistical considerations involved. To ensure your marriage is legally recognized, there are certain requirements and paperwork that need to be completed.
Firstly, it's crucial to familiarize yourself with the specific requirements for a legal wedding in Italy. These may vary depending on your nationality and residency status. Generally, both partners must provide valid identification documents such as passports and birth certificates. Additionally, you may need to obtain a Nulla Osta (Certificate of No Impediment) from your home country's embassy or consulate in Italy.
Paperwork plays a significant role in the process of getting married in Italy. You will typically need to submit various documents including an affidavit stating you are free to marry, translated into Italian by an official translator. Hiring a professional translator who is fluent in both English and Italian is essential to ensure the accurate translation of all necessary documents.
Furthermore, it's important to consider the logistical aspects of planning a legal wedding in Italy. This includes securing a suitable venue that meets the legal requirements for hosting ceremonies. It is advisable to engage with local wedding planners or coordinators who have experience navigating the intricacies of Italian marriage laws.
By understanding and fulfilling these legal and logistical considerations, you can ensure that your dream wedding in Italy becomes an unforgettable reality while ensuring its legality under Italian law.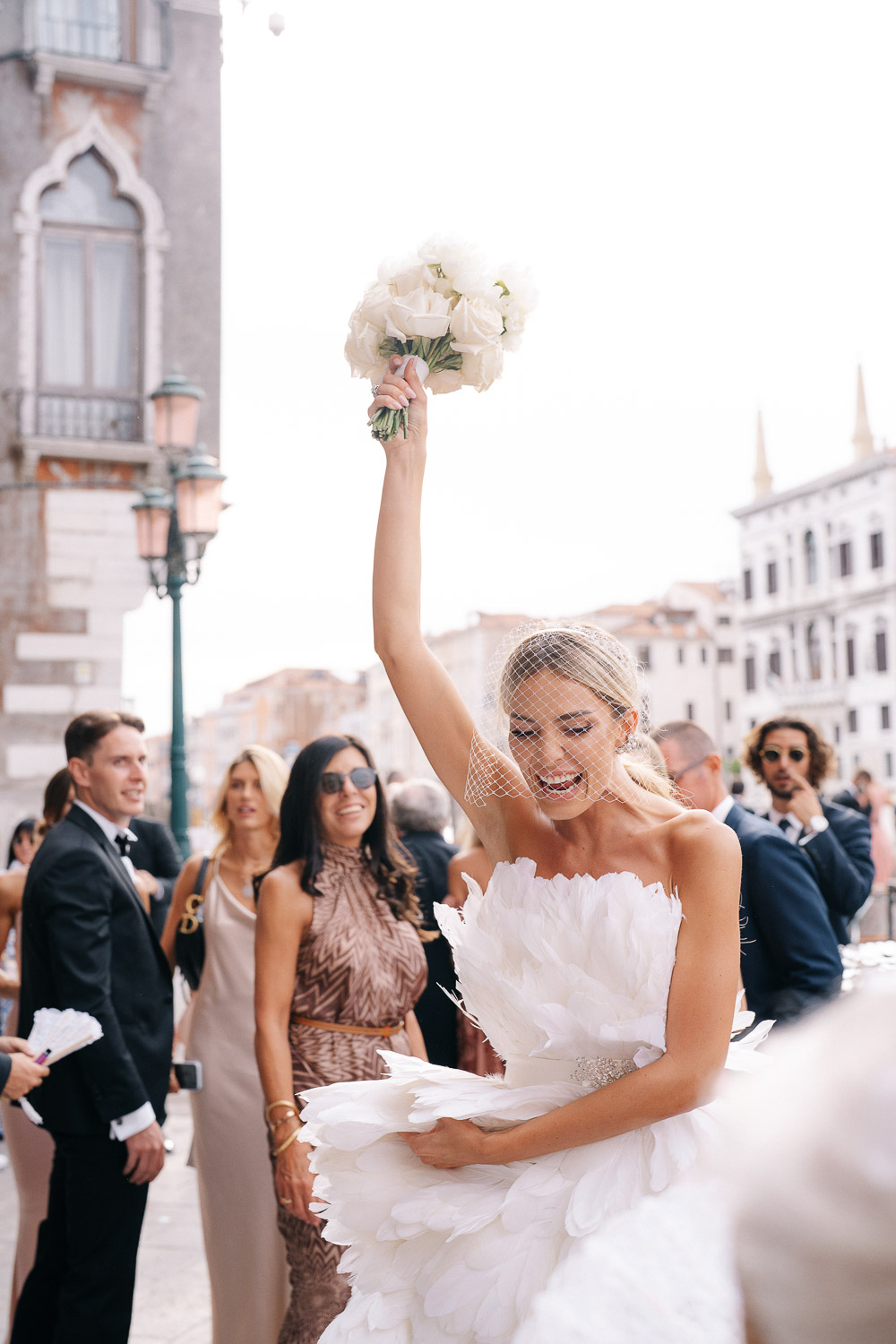 5. Ensuring Your Guests Have a Memorable Experience: Accommodation and Transportation
When it comes to ensuring your guests have a memorable experience, providing them with the best accommodation and transportation options is crucial. In a city like Venice, where charm and beauty are abundant, it's essential to offer suggestions for hotels and accommodations that will enhance their stay.
Venice offers a wide range of hotels and accommodations to suit every preference and budget. From luxurious waterfront hotels with stunning views of the canals to cozy bed and breakfasts tucked away in charming alleyways, there is something for everyone. By recommending specific hotels that align with your guests' needs and desires, you can help them find the perfect place to relax and unwind during their visit.
Additionally, transportation within Venice is unique due to its famous waterways. Encourage your guests to explore this enchanting city by taking advantage of the various transport options available. From traditional gondolas that provide a romantic and picturesque experience to vaporettos (water buses) that offer convenient access to different parts of the city, there are plenty of ways for your guests to navigate Venice's labyrinthine streets.
You will have recommendations from a wedding planner for both accommodations and transportation in Venice. Then you can ensure that your guests have a seamless experience from the moment they arrive until they depart.
What Venice wedding vendors should I consider for my small wedding?
Wedding venue and catering. Planning a wedding in a popular destination like Venice can be an exciting and memorable experience. However, it's important to keep in mind that venues in such sought-after locations often get booked well in advance. Therefore, it is crucial to start your venue search early to secure the perfect location for your special day.
Event Planner. Venice, known for its romantic ambiance and stunning architecture, attracts couples from all over the world who dream of exchanging vows amidst its enchanting backdrop. As a result, event planners in this picturesque city are highly helpful in putting everything oganized.
Wedding photographer and videographer: to capture the most important moments of the day.
Hair and make-up artist: you'll be stunning and confident on your wedding day.
Celebrant or officiant: your day with be very special if you say I do in the magic floating city.
Florist: you need to make the decoration very personable and dreamy.
Wedding cake designer: This is your wedding cake! It will be as special as your love story.
Musicians: "I do" in a historic palazzo overlooking the Grand Canal or exchanging vows in an intimate garden.
Conclusion: Plan Your Dream Venice Wedding With Ease And Create Lifelong Memories
Planning a dream wedding in Venice can be a daunting task. With the right resources and assistance, it can become an unforgettable experience. From stunning venues to exquisite cuisine, Venice offers everything you need to create lifelong memories on your special day.
You will utilize the expertise of local wedding planners and vendors. Undoubtedly, you can ensure that every detail is taken care of with precision and style. These professionals have extensive knowledge of the city and its unique offerings. It will allow them to curate a wedding that perfectly reflects your vision.
Additionally, technology has made it easier than ever to plan a destination wedding. Online platforms provide access to a wide range of services, from choosing the ideal venue to selecting the perfect menu. With just a few clicks, you can connect with experienced professionals who will guide you through the entire process.
Venice's romantic ambiance and picturesque settings make it an ideal location for couples seeking an enchanting wedding experience. From exchanging vows on gondolas gliding through the iconic canals to celebrating in historic palaces or charming gardens. There are endless possibilities for creating magical moments.
Whether you envision an intimate gathering or a grand celebration, planning your dream Venice wedding is within reach. With careful preparation and support from local experts. You can relax and enjoy every moment knowing that your special day will be flawlessly executed.
So why wait? Start envisioning your dream Venice wedding today. Embark on a journey filled with love, beauty, and cherished memories that will last a lifetime. Contact us via email alinaindiphoto@gmail.com or Instagram to get more info.