Book Engagement Venice Photographer
Hey there lovebirds! Are you ready to take your love story to the next level and create memories that will last a lifetime? Well, look no further because we have the perfect idea for you – an enchanting Venice engagement photoshoot!
Imagine strolling hand in hand through the picturesque canals of the floating city, with a Venice engagement photographer capturing every sweet and intimate moment. Whether you're planning a surprise proposal or simply want to celebrate your love in one of the most romantic cities in the world, a Venice engagement shoot is guaranteed to make your hearts flutter.
Our experienced engagement photographers specialize in capturing love stories and creating breathtaking images that truly reflect your unique connection. From iconic landmarks like St. Mark's Square and the Rialto Bridge to hidden gems tucked away in narrow alleys, they know all the best spots to showcase your love against the backdrop of this magical city.
So why settle for ordinary when you can immortalize your love with a Venice engagement photoshoot? Let us help you create stunning and romantic photographs that will be cherished for years to come. Get ready to fall in love all over again as we capture those special moments that make your relationship so extraordinary. Italy is calling, and it's time for your love story to shine! Book Engagement Venice Photographer
The Charm of Venice: Why it Makes the Perfect Location for an Engagement Shoot
. Book Engagement Venice Photographer
Venice, with its enchanting beauty, serves as the perfect backdrop for an engagement shoot. The romantic atmosphere that permeates every corner of this city sets the stage for capturing those special moments.
Imagine strolling along the Venetian canals, hand in hand with your loved one, surrounded by stunning architecture that dates back centuries. The narrow streets and charming bridges create a magical ambiance that is hard to replicate anywhere else.
The scenic views of Venice are truly breathtaking. From the iconic gondolas gliding through the canals to the majestic palaces lining the waterfront, every frame becomes a work of art. Whether you choose to capture your love against a backdrop of pastel-colored buildings or against a sunset-kissed skyline, Venice offers endless possibilities for creating unforgettable memories.
So if you're looking for a destination that exudes romance and captures the essence of love, Venice is undoubtedly the perfect choice for your engagement shoot. Let this captivating city be witness to your love story and create timeless images that will forever hold a special place in your hearts. Book Engagement Venice Photographer
Capturing Authentic Moments: How a Skilled Photographer Will Bring out Your Love's Essence
. Book Engagement Venice Photographer
Hey there! When it comes to capturing authentic moments, a skilled photographer is worth their weight in gold. Especially when it comes to your engagement photos, you want someone who can truly bring out the essence of your love.
A professional engagement photographer in Venice has a knack for capturing candid moments that truly showcase the emotions between you and your partner. They know how to create an environment where you feel comfortable and natural, resulting in beautiful photos that reflect your unique connection.
Gone are the days of stiff poses and forced smiles. A Venice photographer knows how to guide you into natural poses and interactions that capture the genuine love between you two. So, when you look back at your engagement photos, they won't just be pictures but cherished memories filled with laughter, tenderness, and pure joy.
So if you're ready to capture those authentic moments with your partner, it's time to find a skilled wedding Venice photographer who can bring out the true essence of your love. Let them work their magic behind the lens while you focus on creating memories that will last a lifetime.
Planning the Perfect Photoshoot: Tips to Make Your Engagement Session Memorable
So you're planning an engagement photoshoot in the romantic city of Venice? That's amazing! To make sure your session turns out to be truly memorable, there are a few things you should keep in mind.
Firstly, when it comes to preparing for your engagement photoshoot in Venice, it's essential to do some research and plan ahead. Look for iconic locations and hidden gems to add charm and character to your photos. Venice is full of picturesque spots like canals, bridges, and piazzas that will make for stunning backdrops.
Next up, let's talk about outfits. Italy is known for its fashion-forward culture, so why not take advantage of that? Consider wearing outfits that complement each other and reflect your personal style. You could go for a classic look with elegant dresses and suits or opt for something more casual yet chic. The key is to feel comfortable and confident in what you wear.
Now, onto the timing of your photoshoot. Venice can get quite crowded with tourists during peak hours, so it's best to schedule your session during quieter times. Early mornings like this sunrise session or late afternoons like this photoshoot tend to offer beautiful lighting conditions while avoiding large crowds.
By following these tips and putting some thought into planning your engagement photoshoot in Venice, you'll be well on your way to creating lasting memories captured through stunning photographs. So get ready to strike a pose and let the magic of this enchanting city shine through!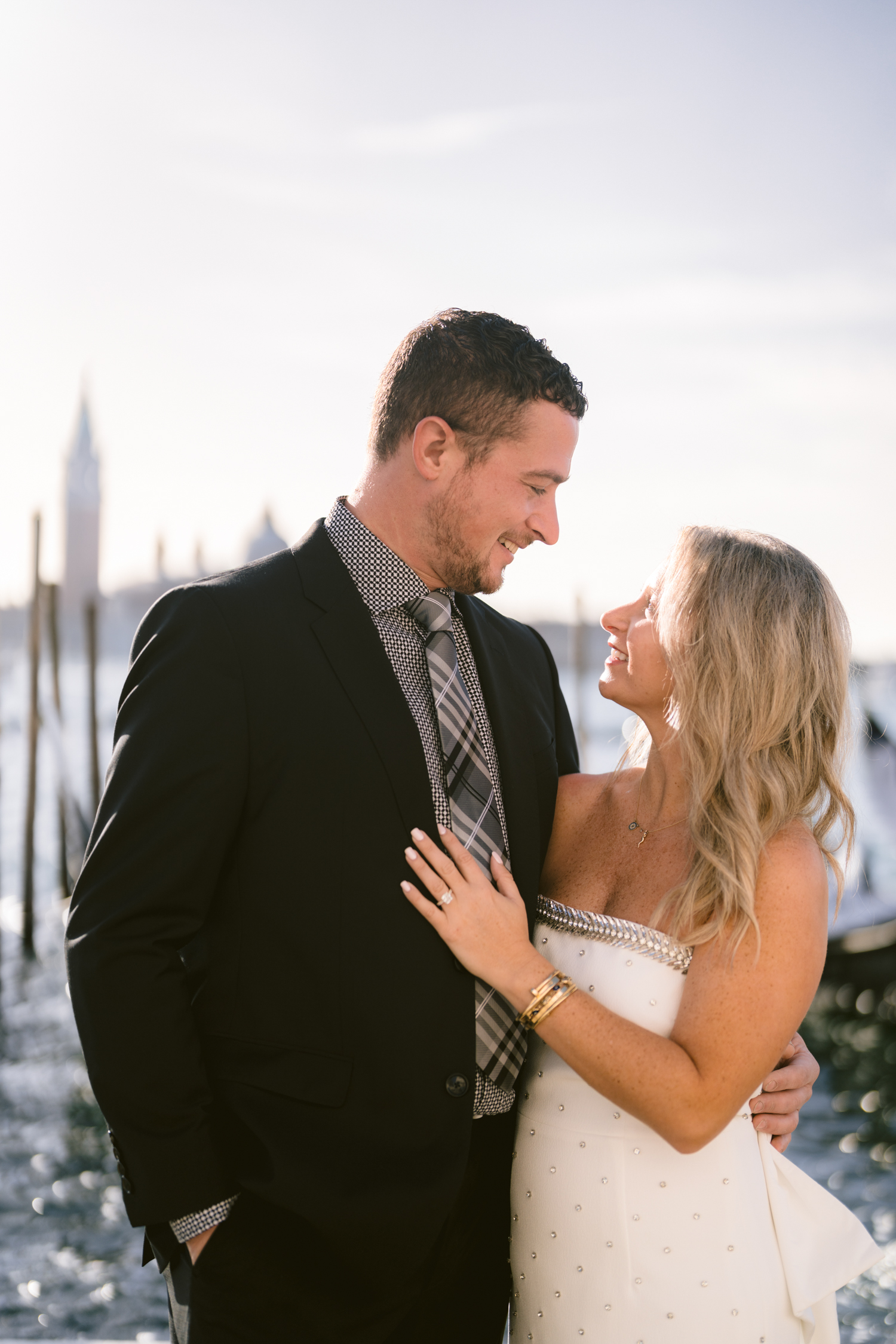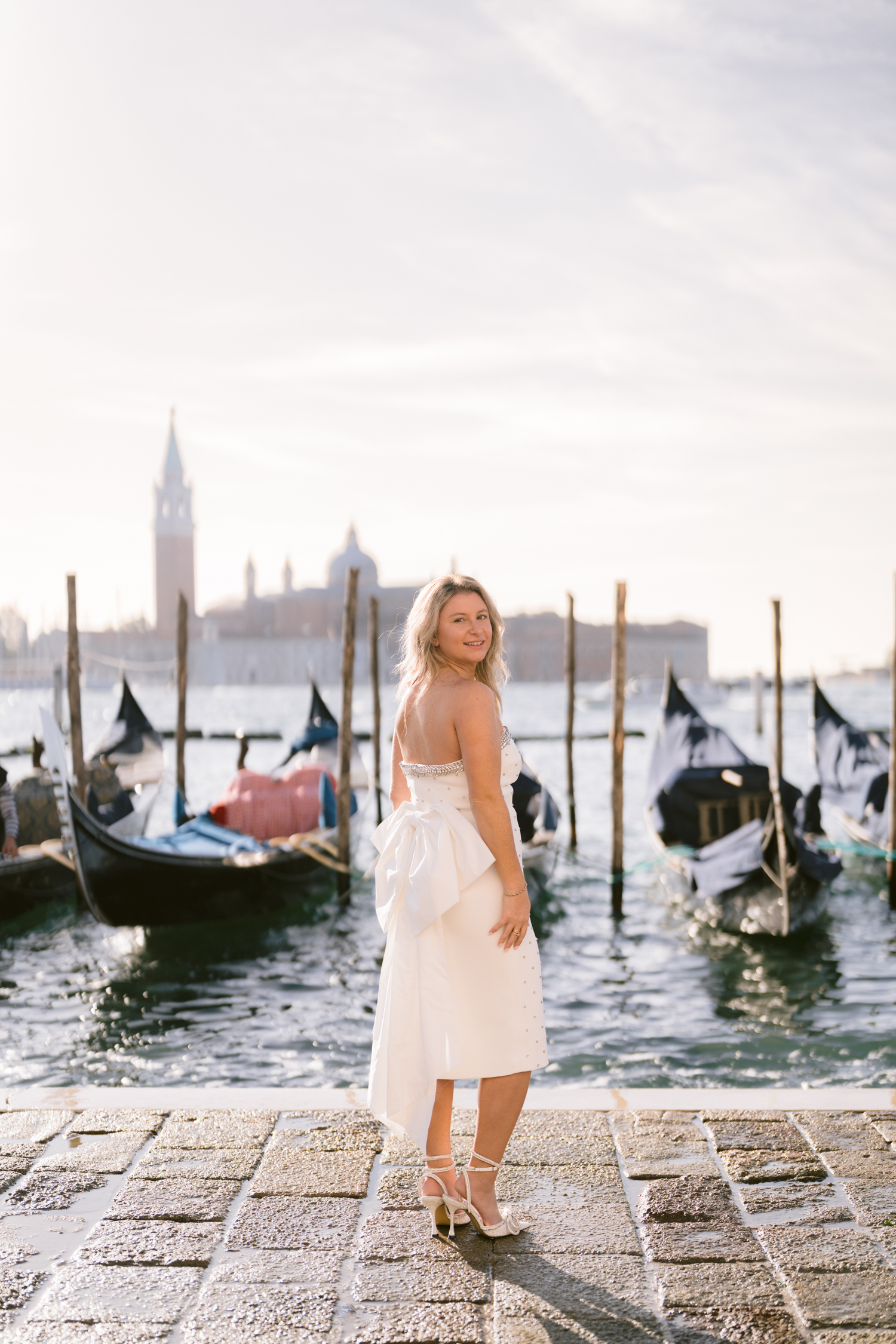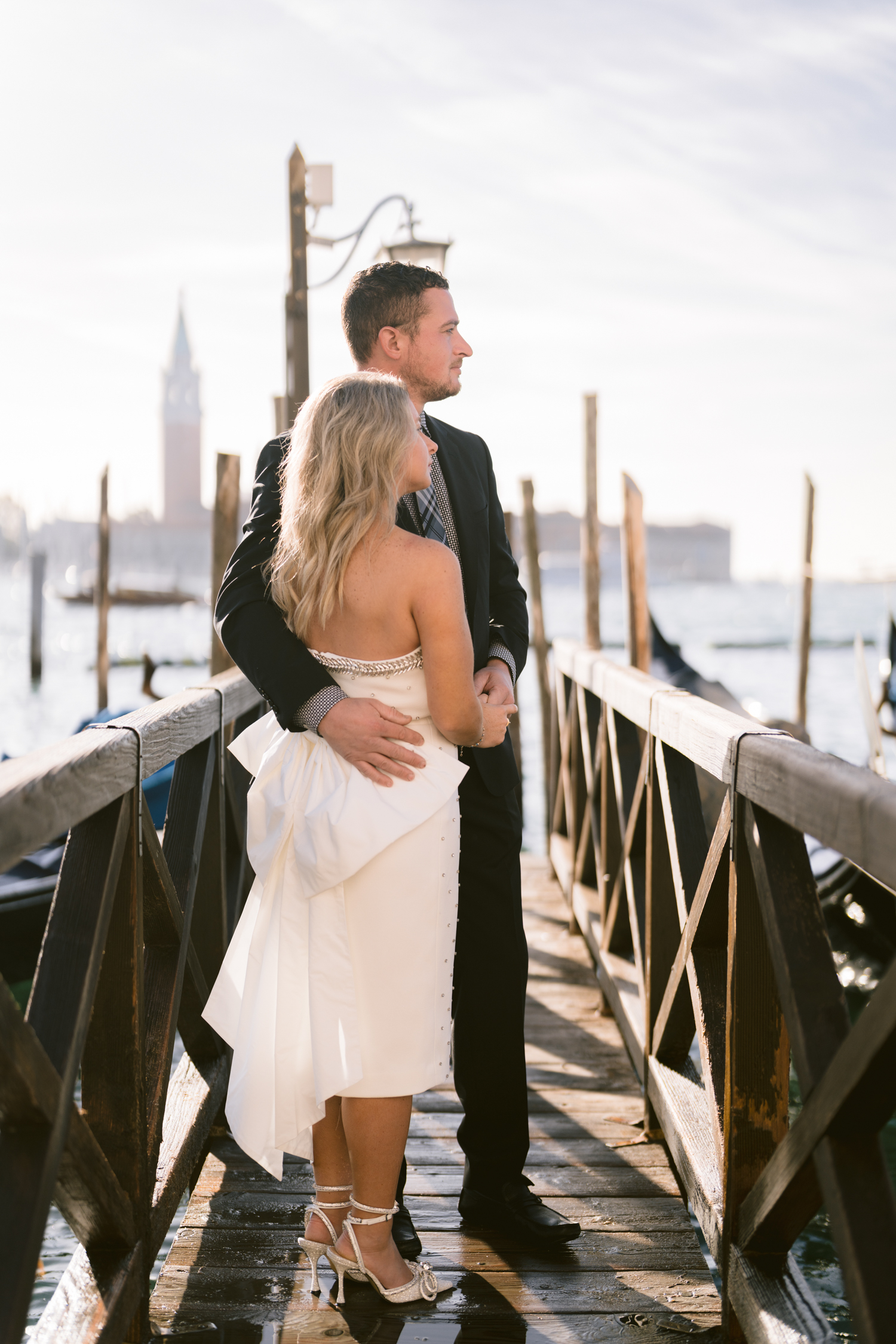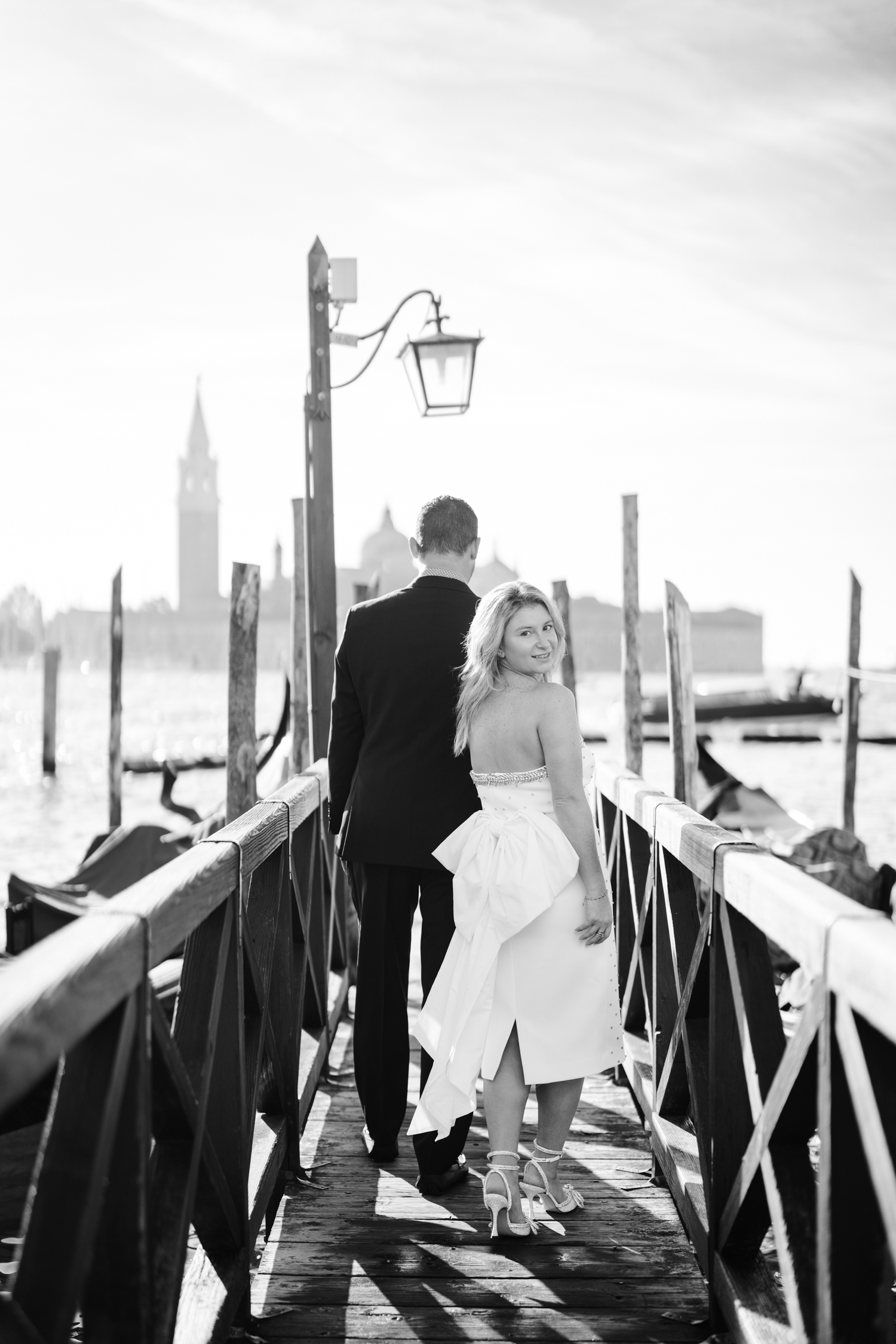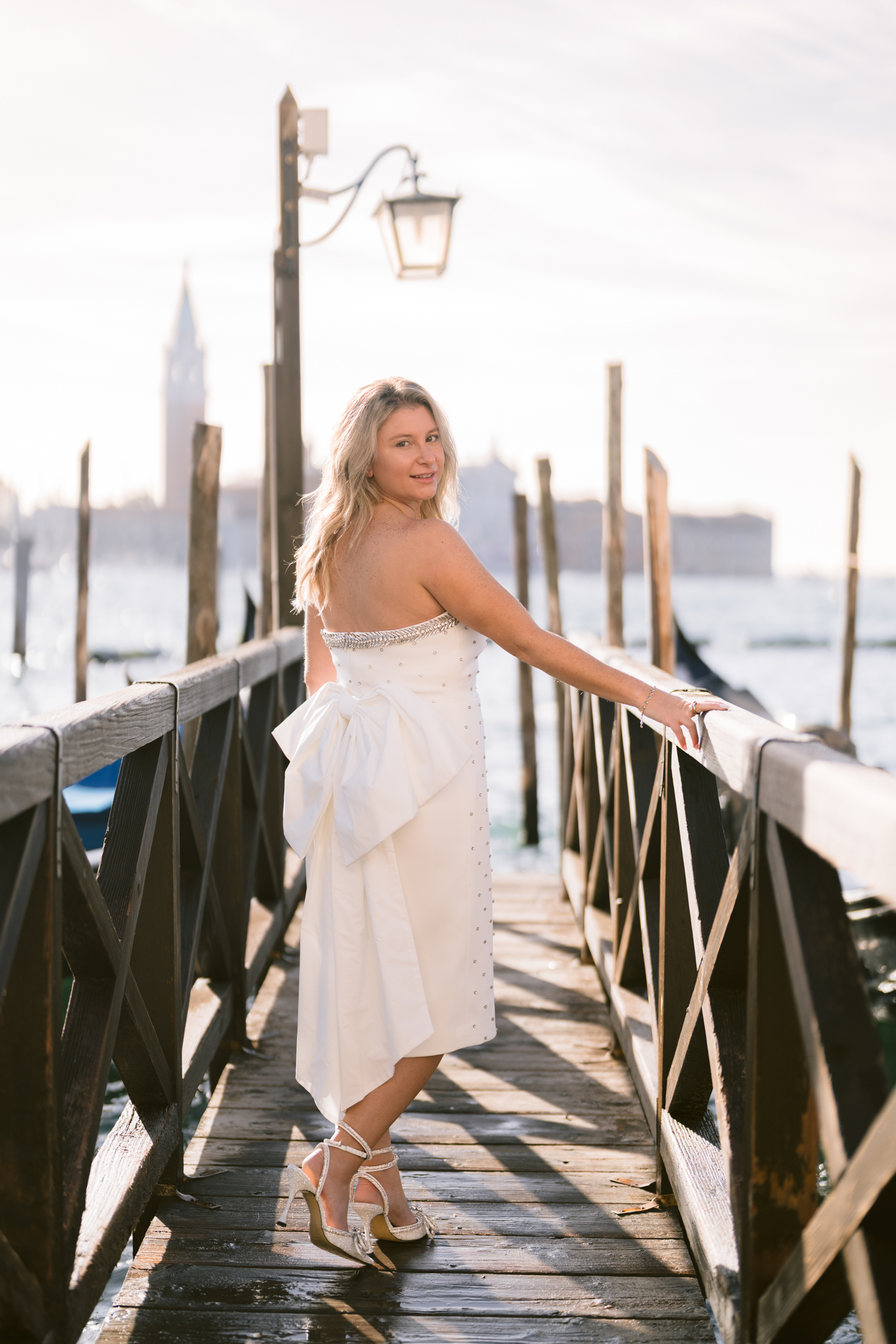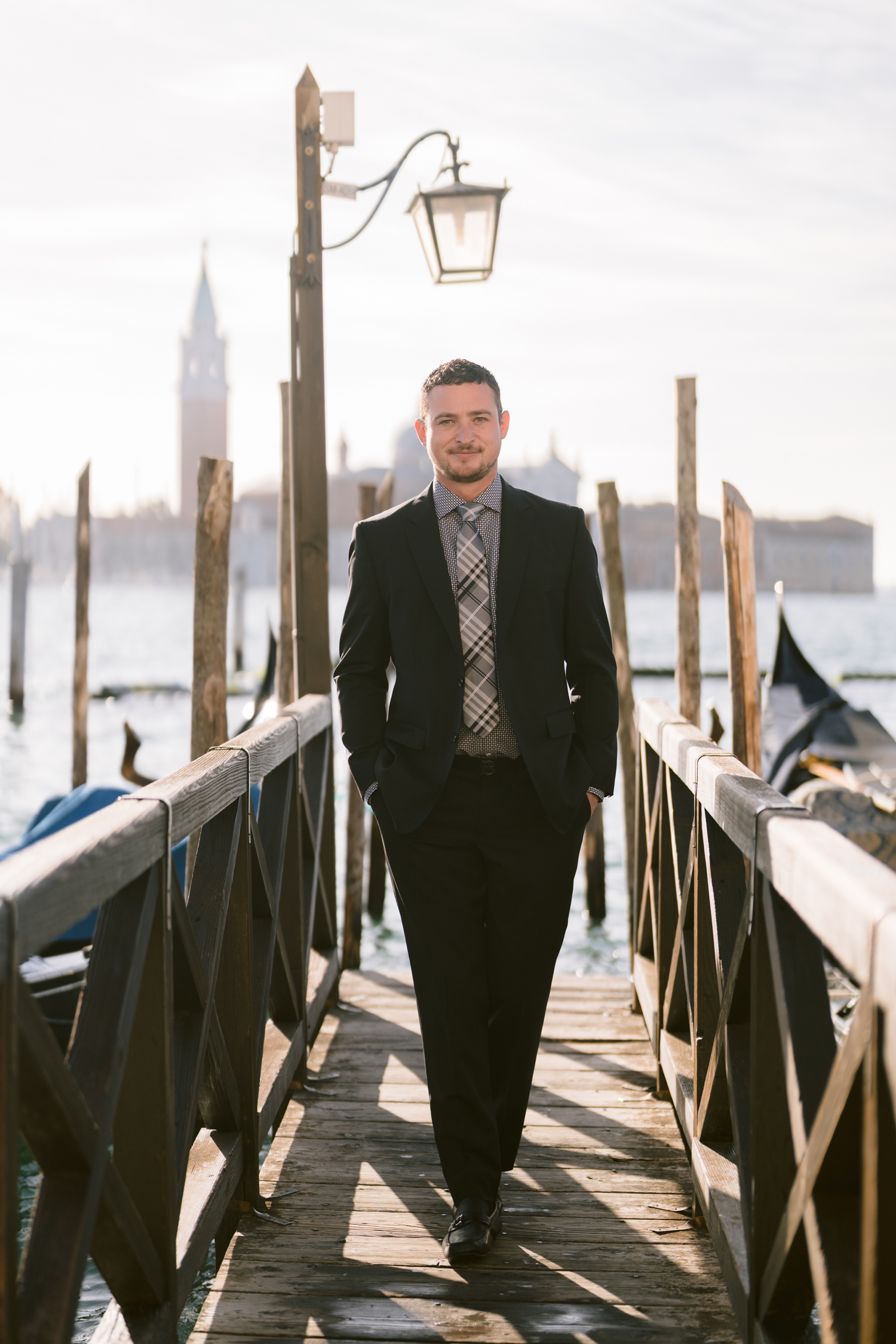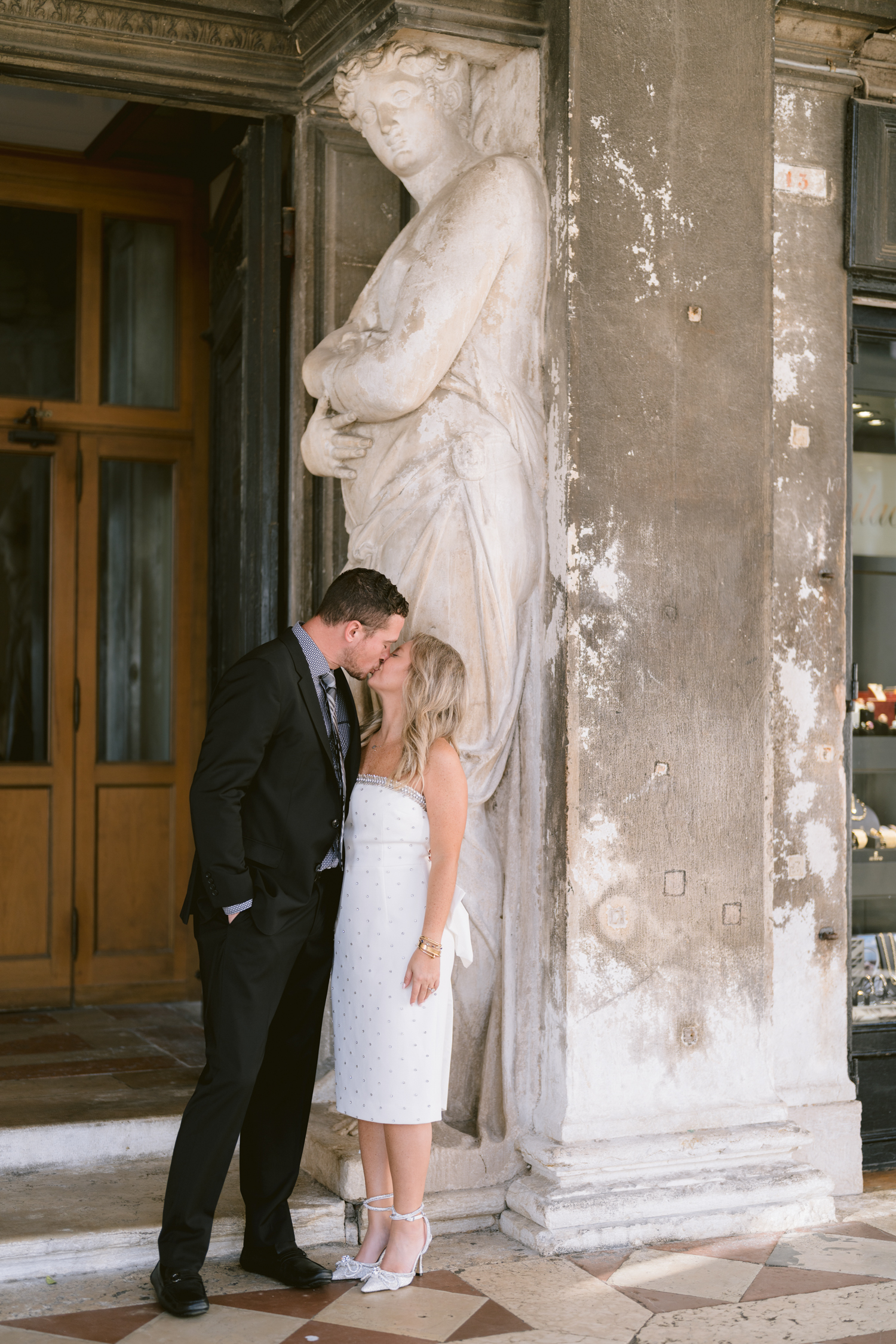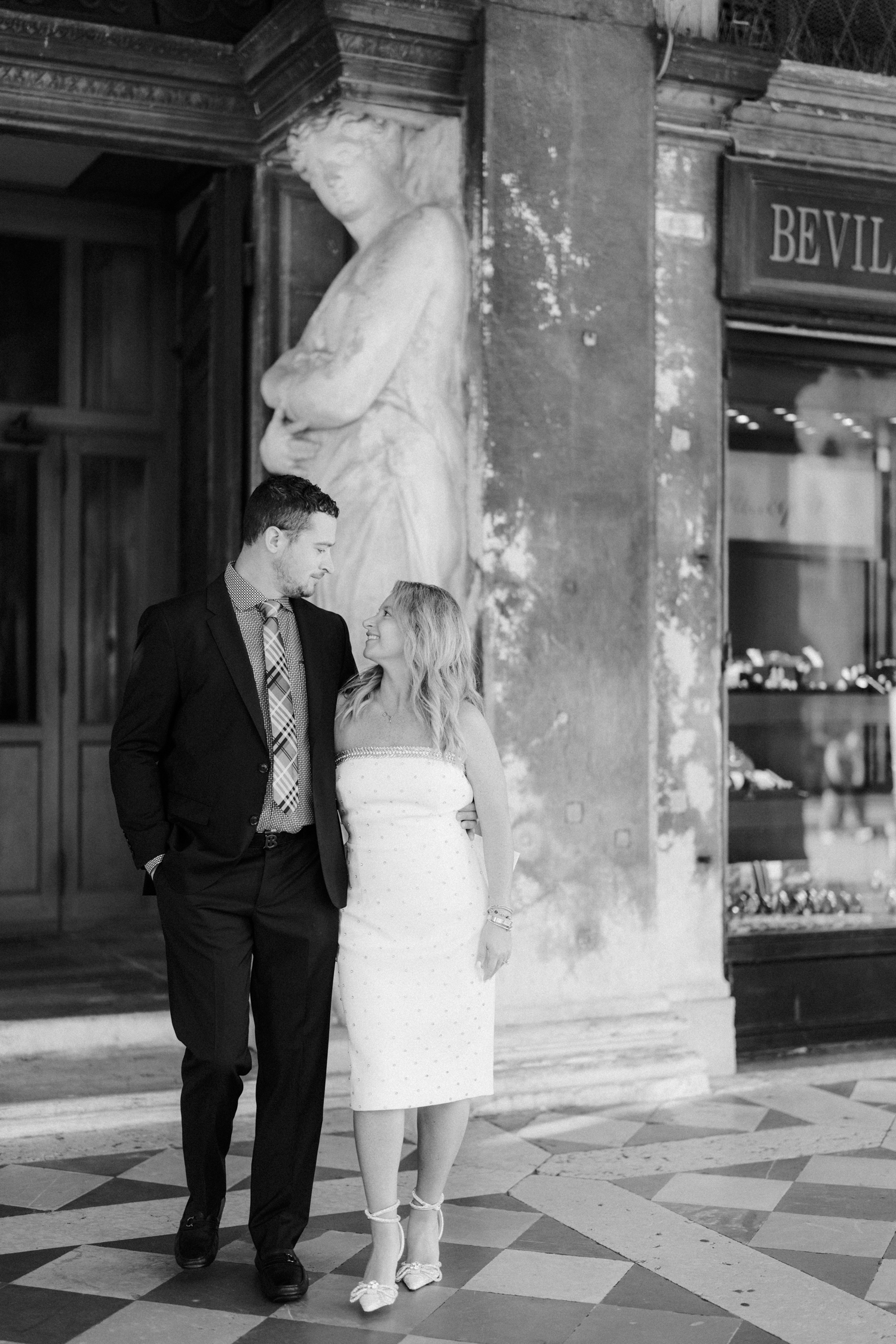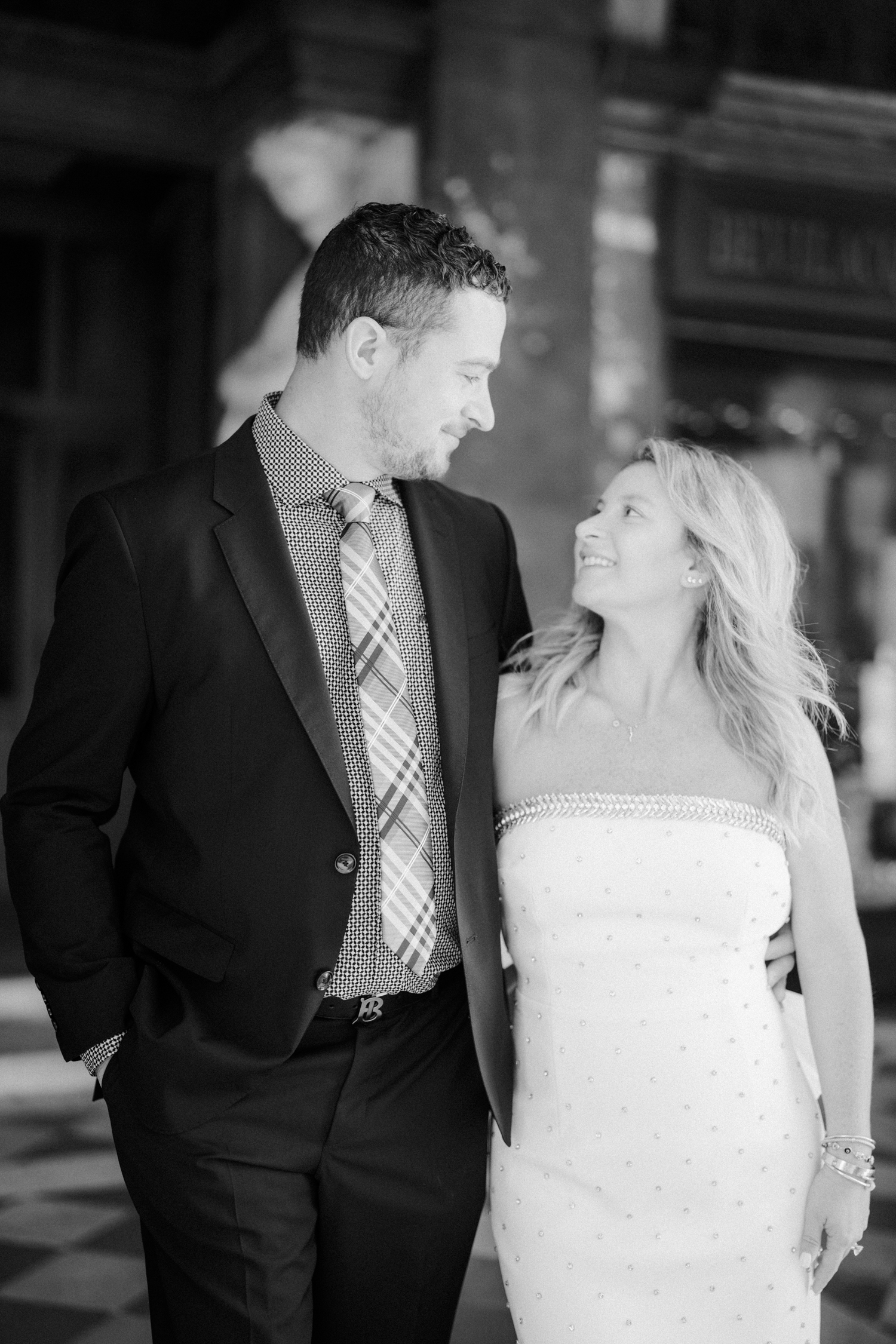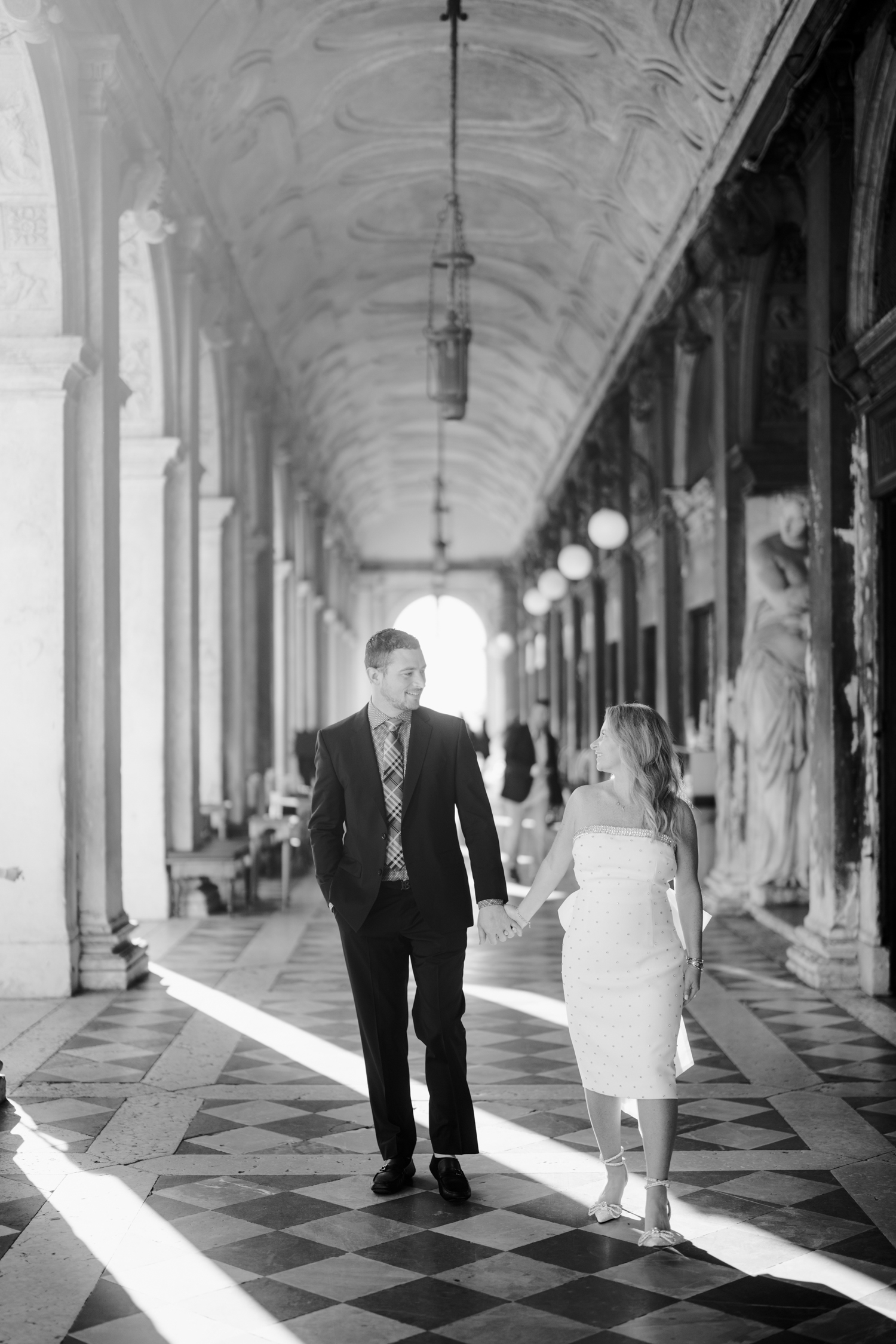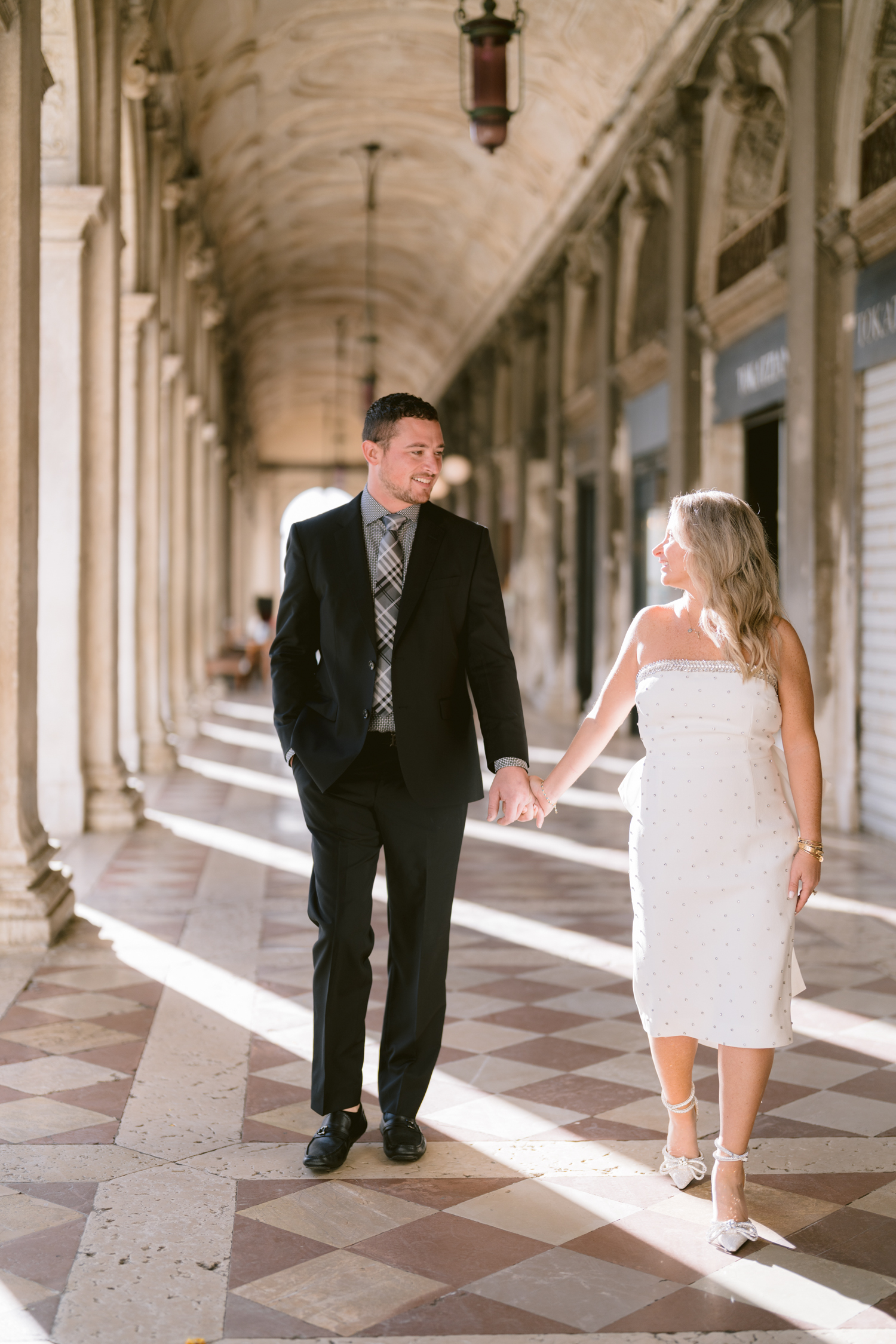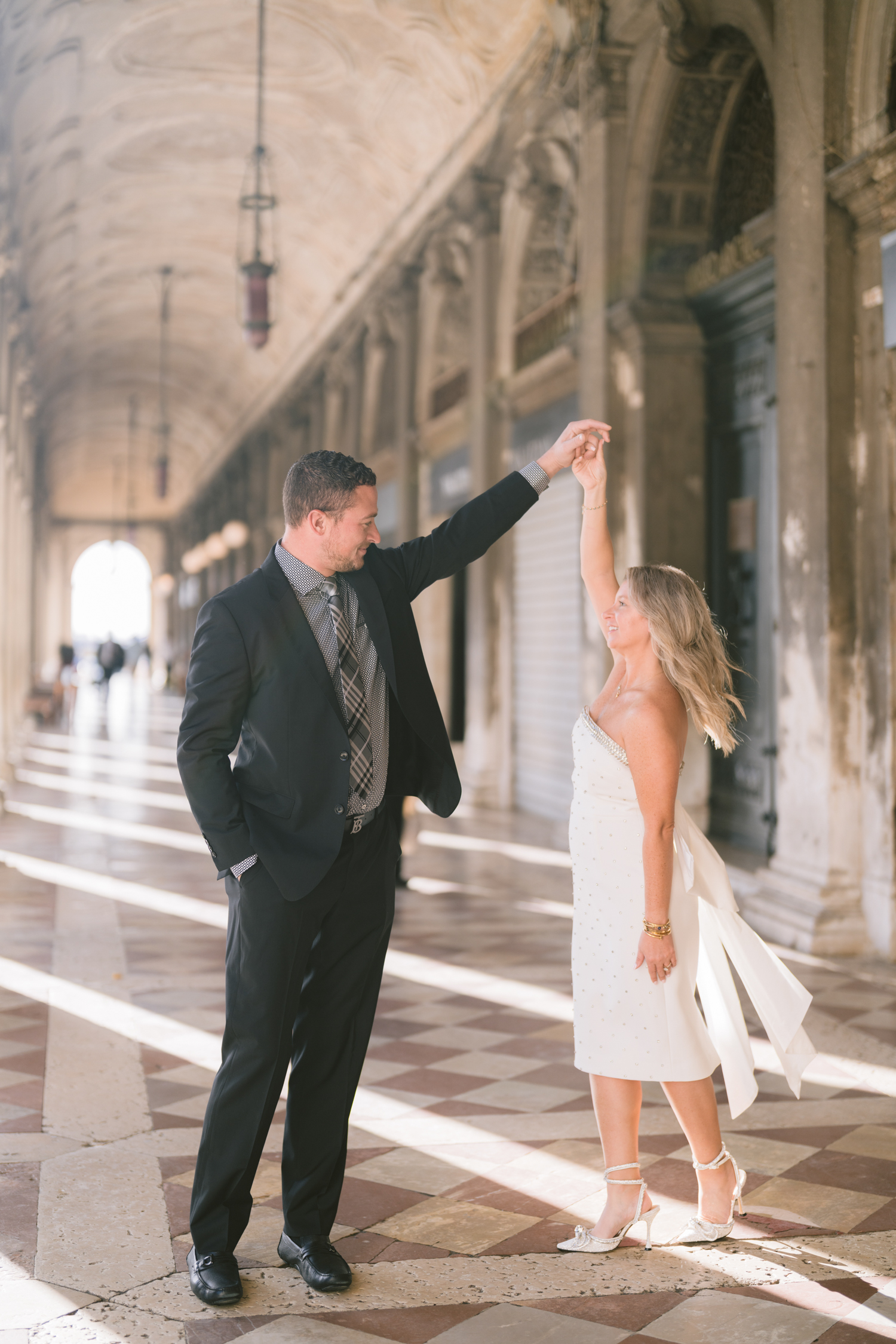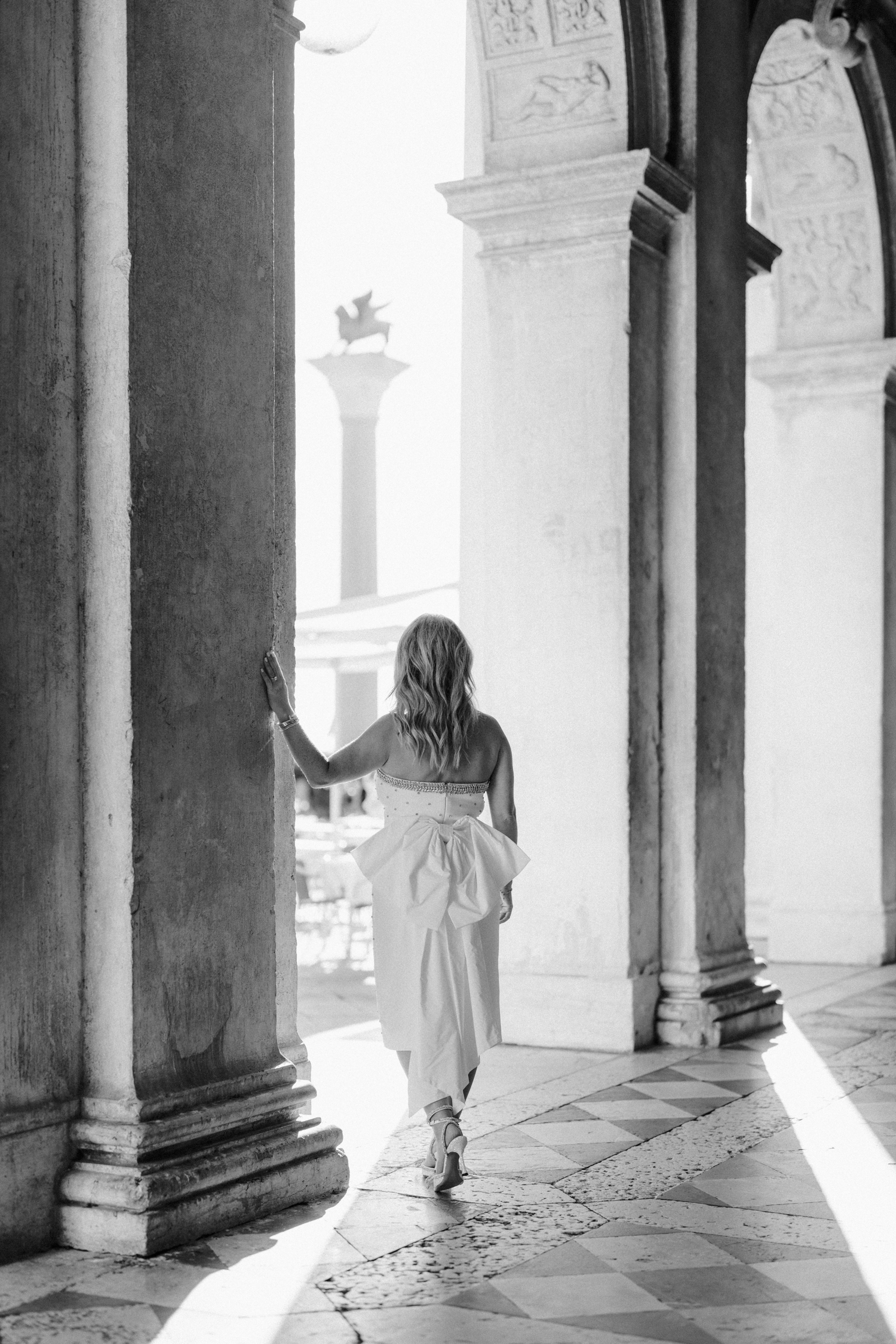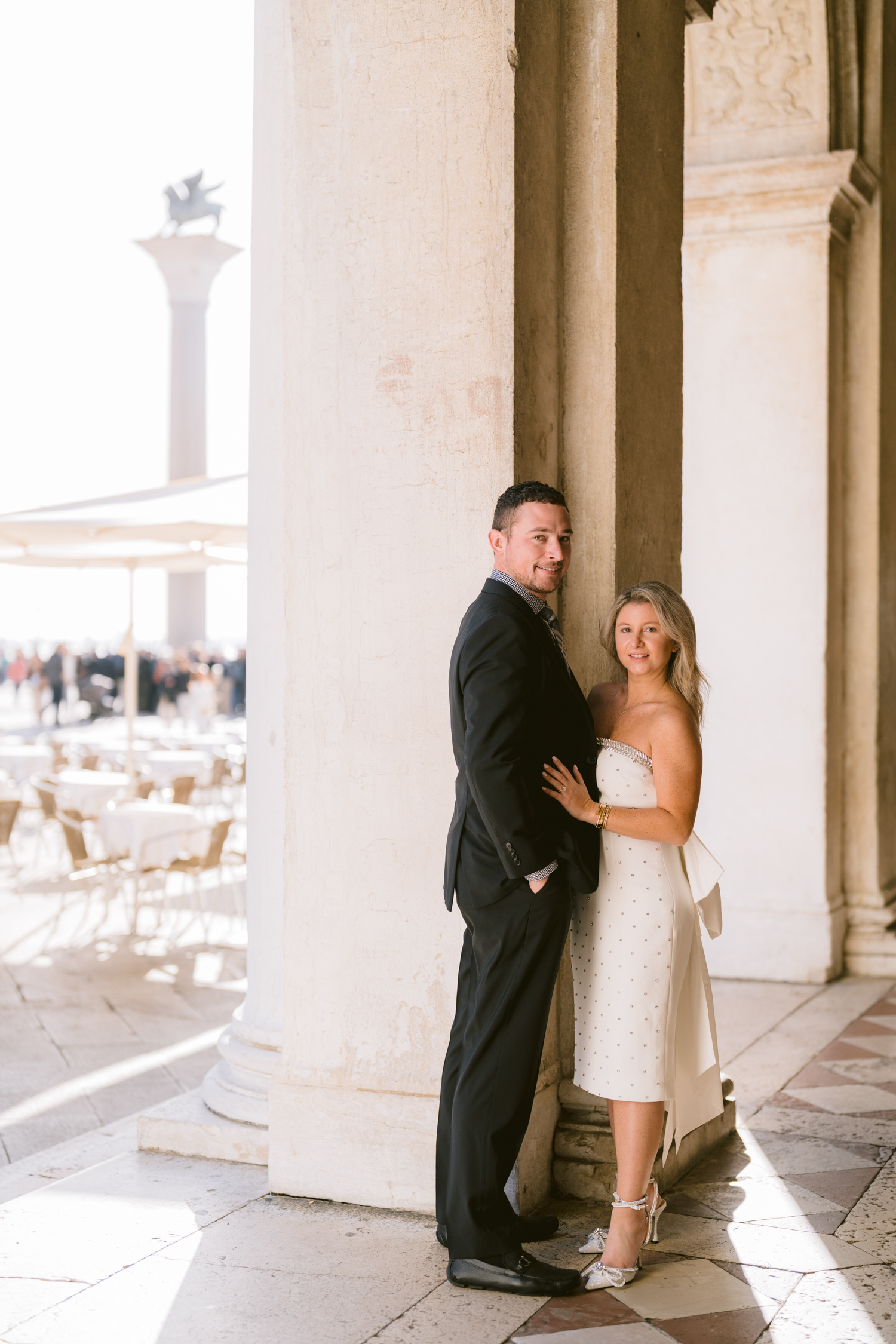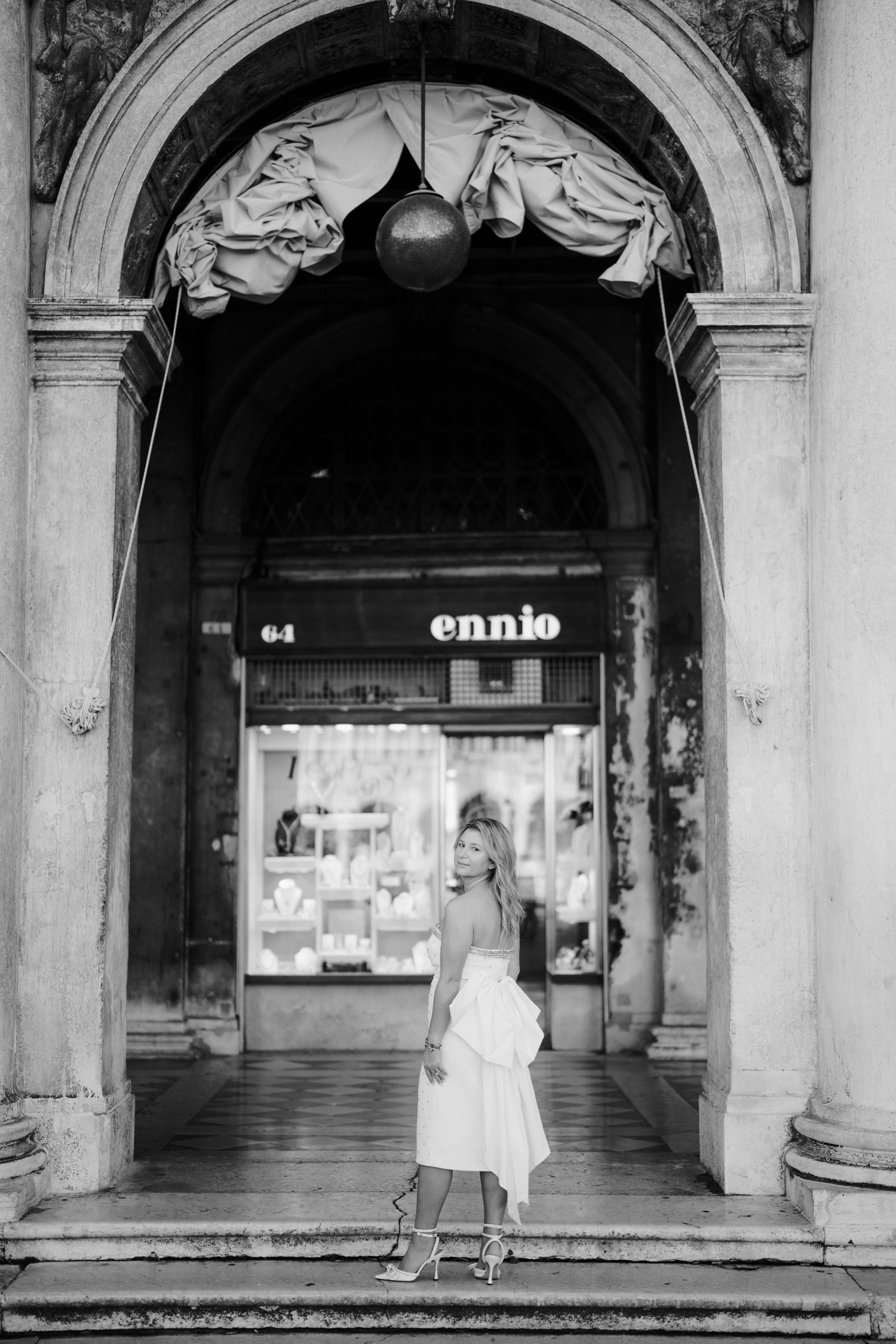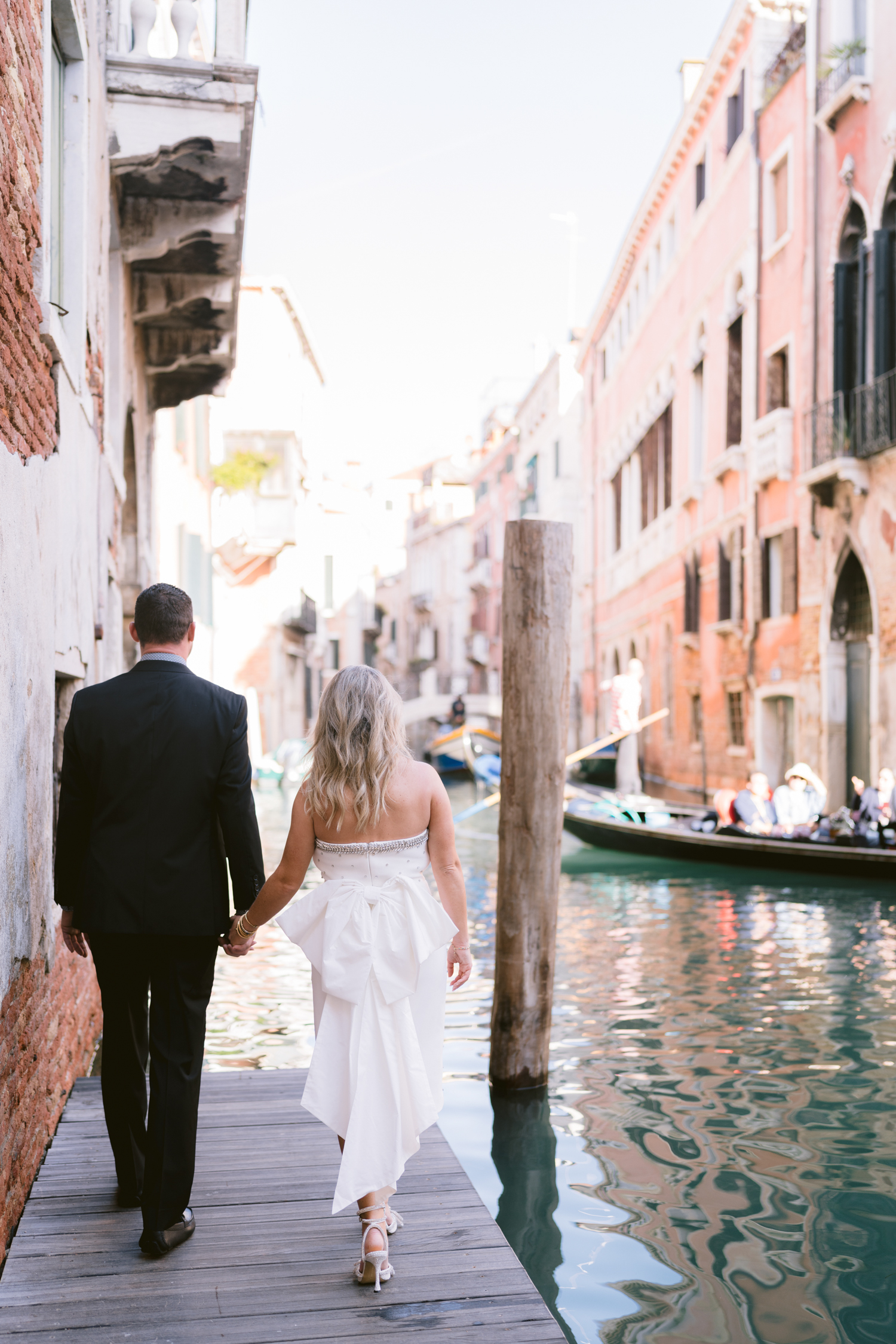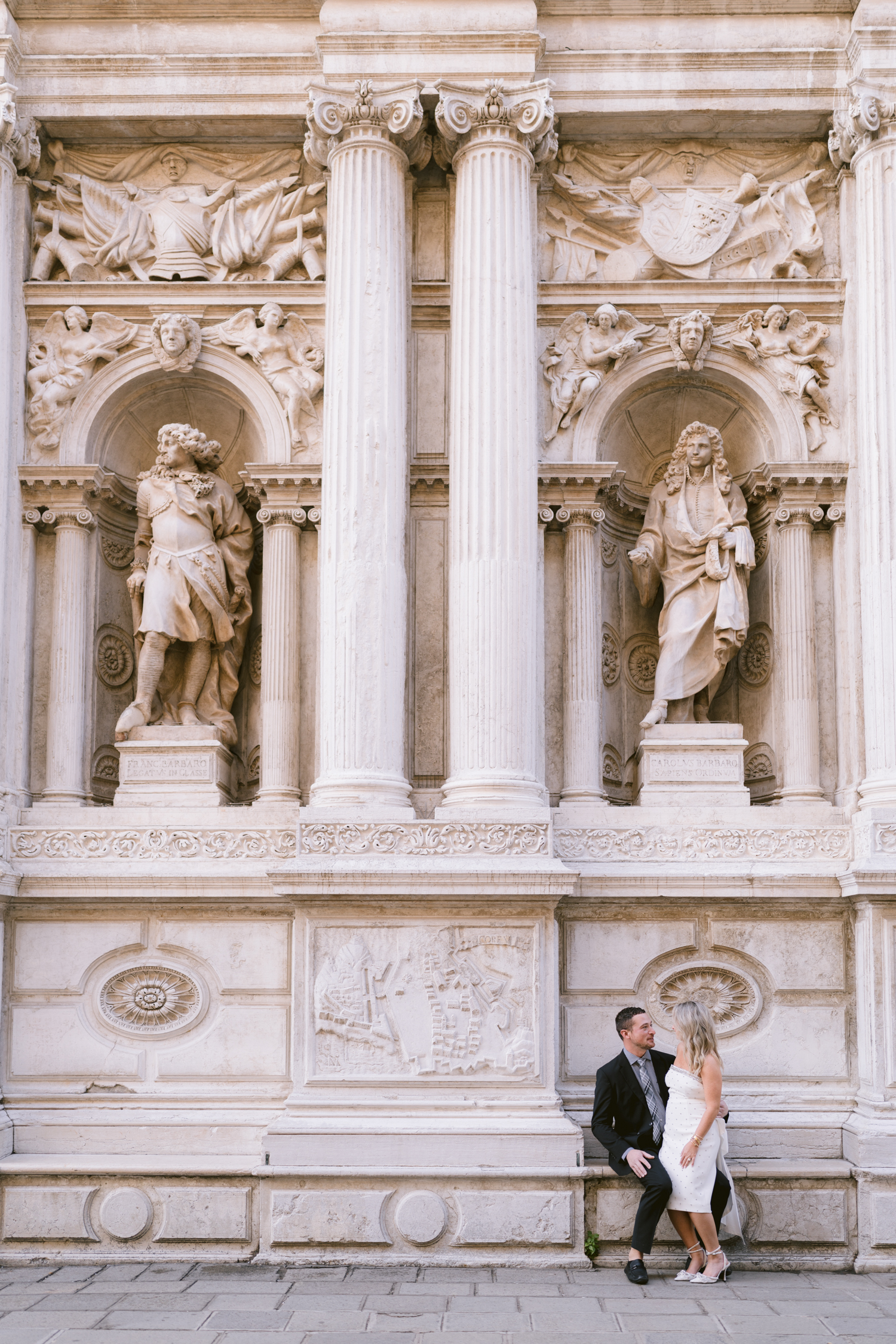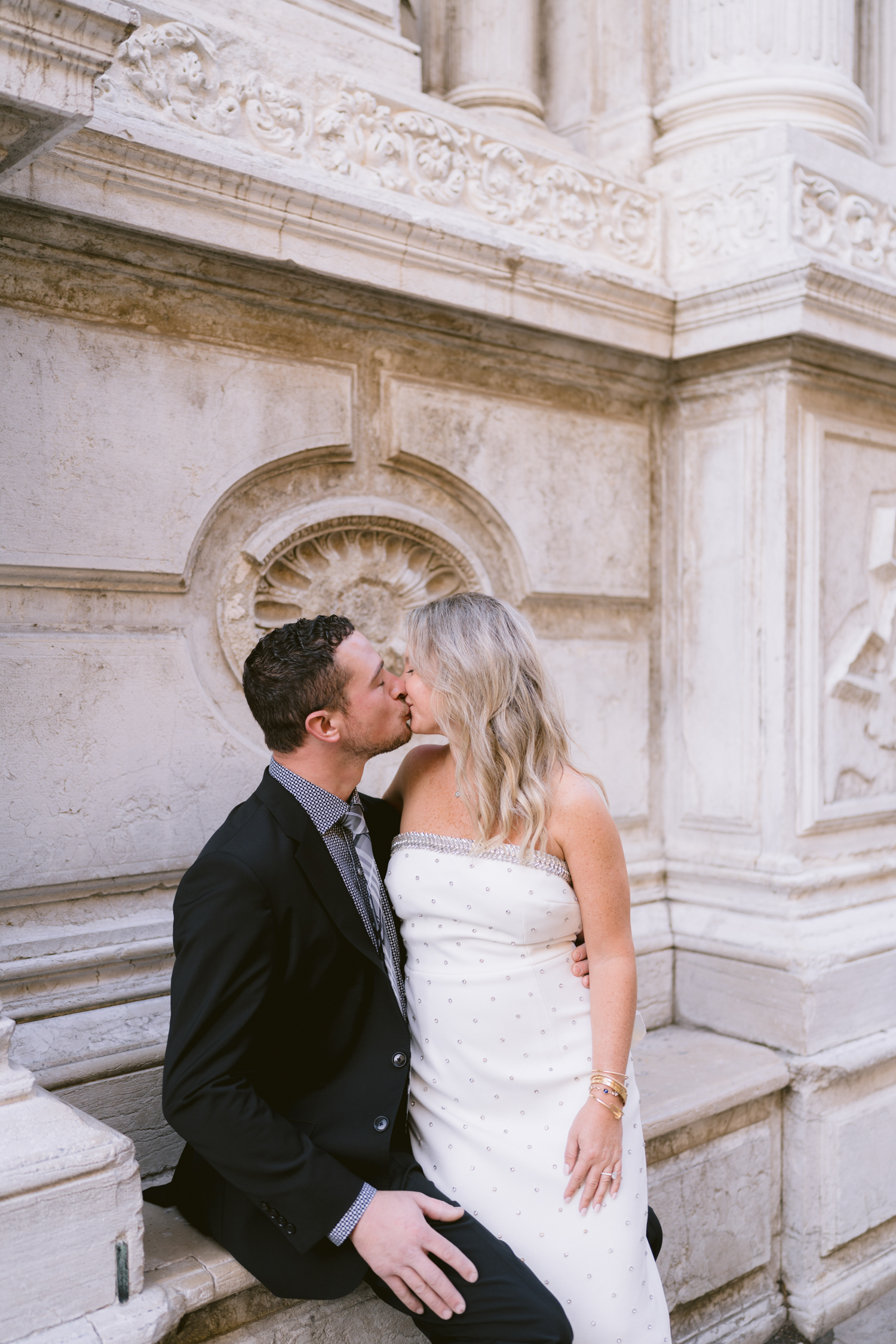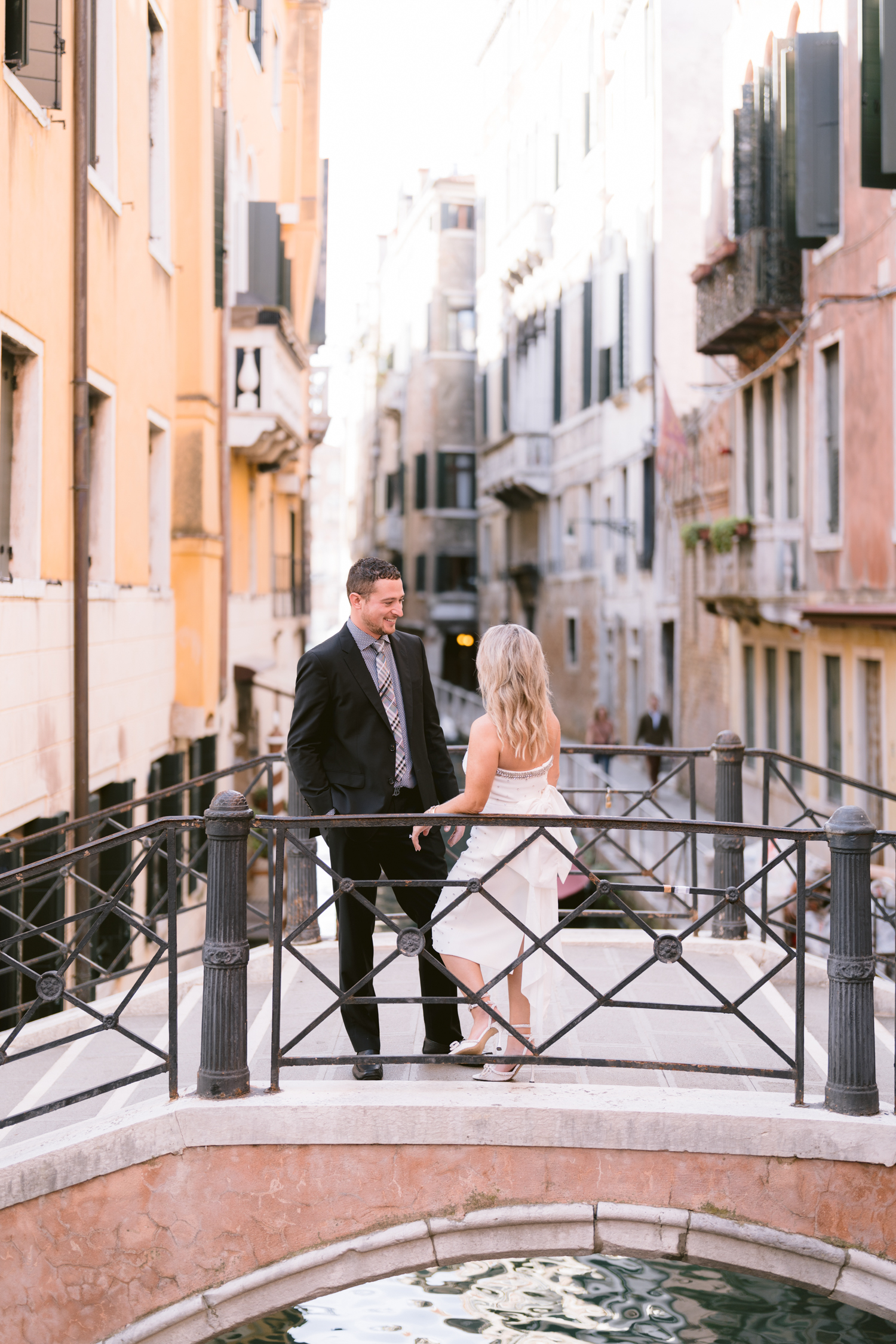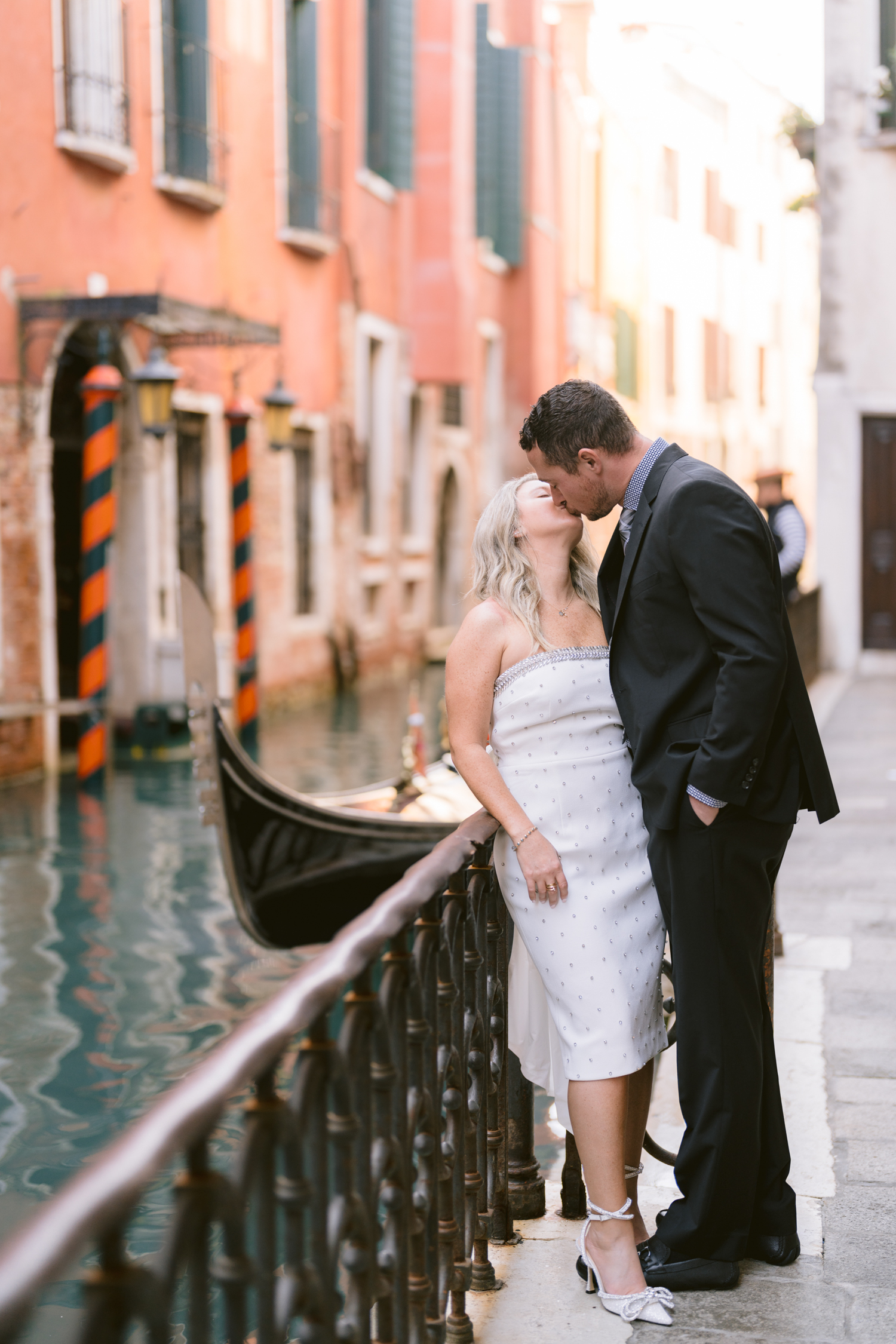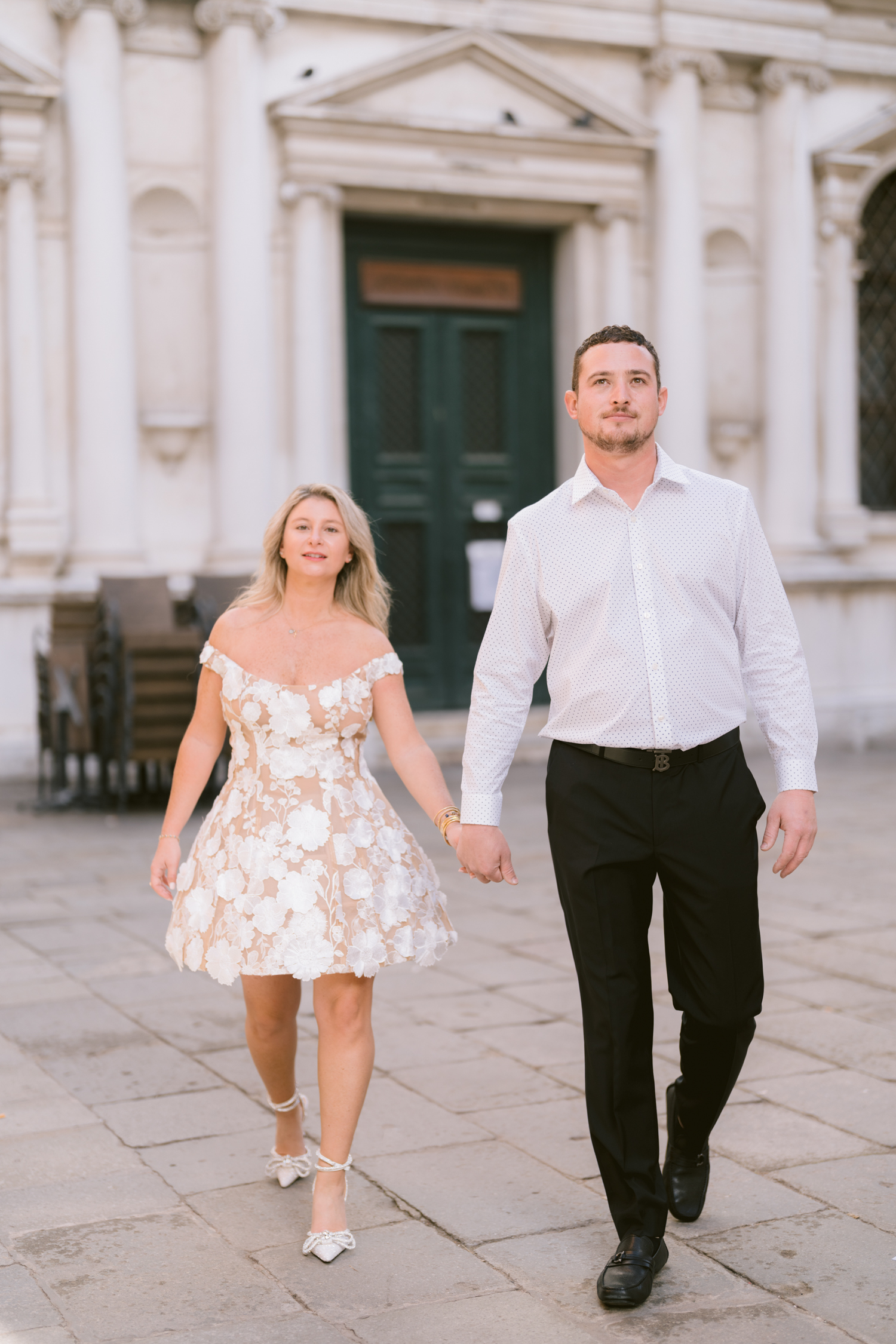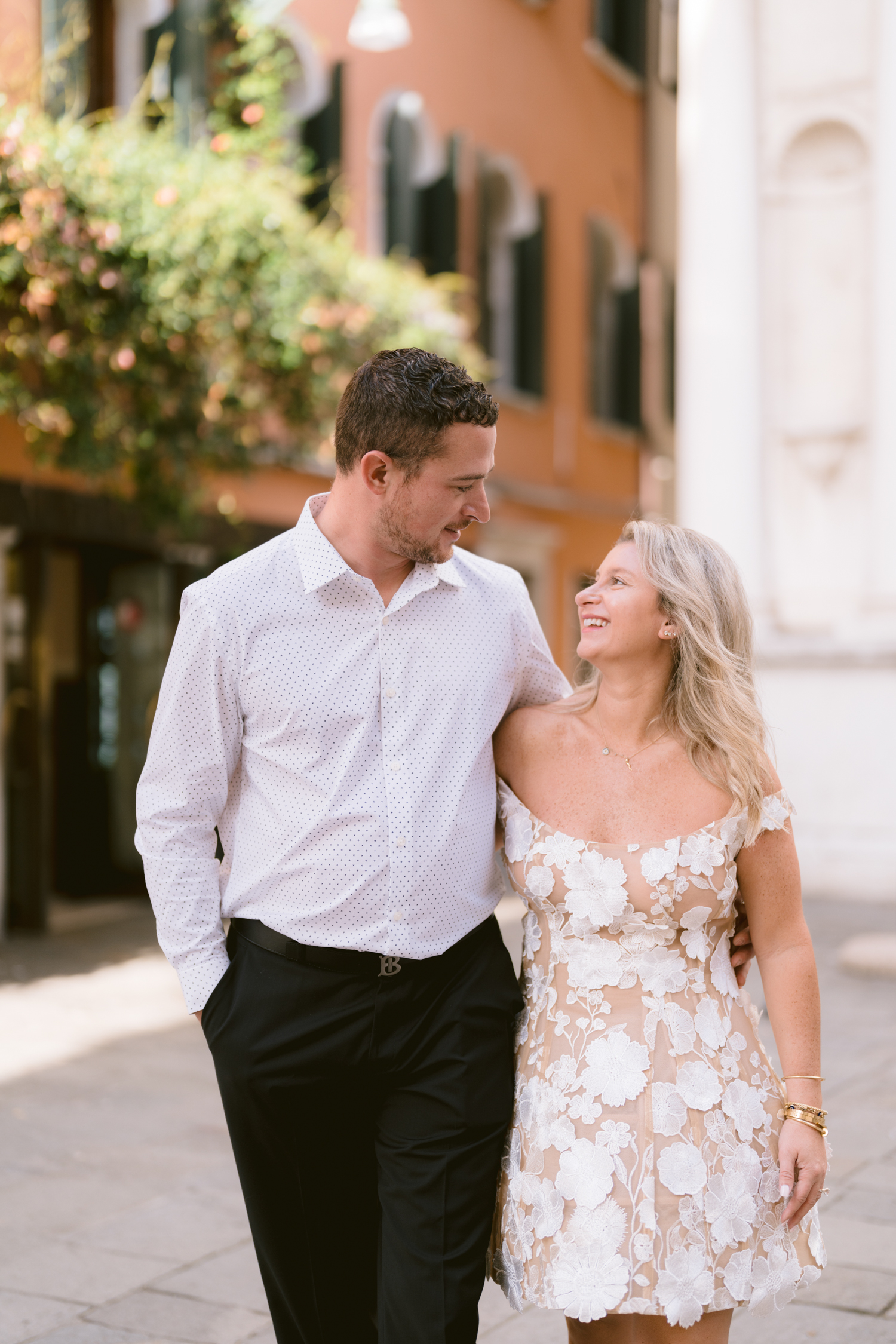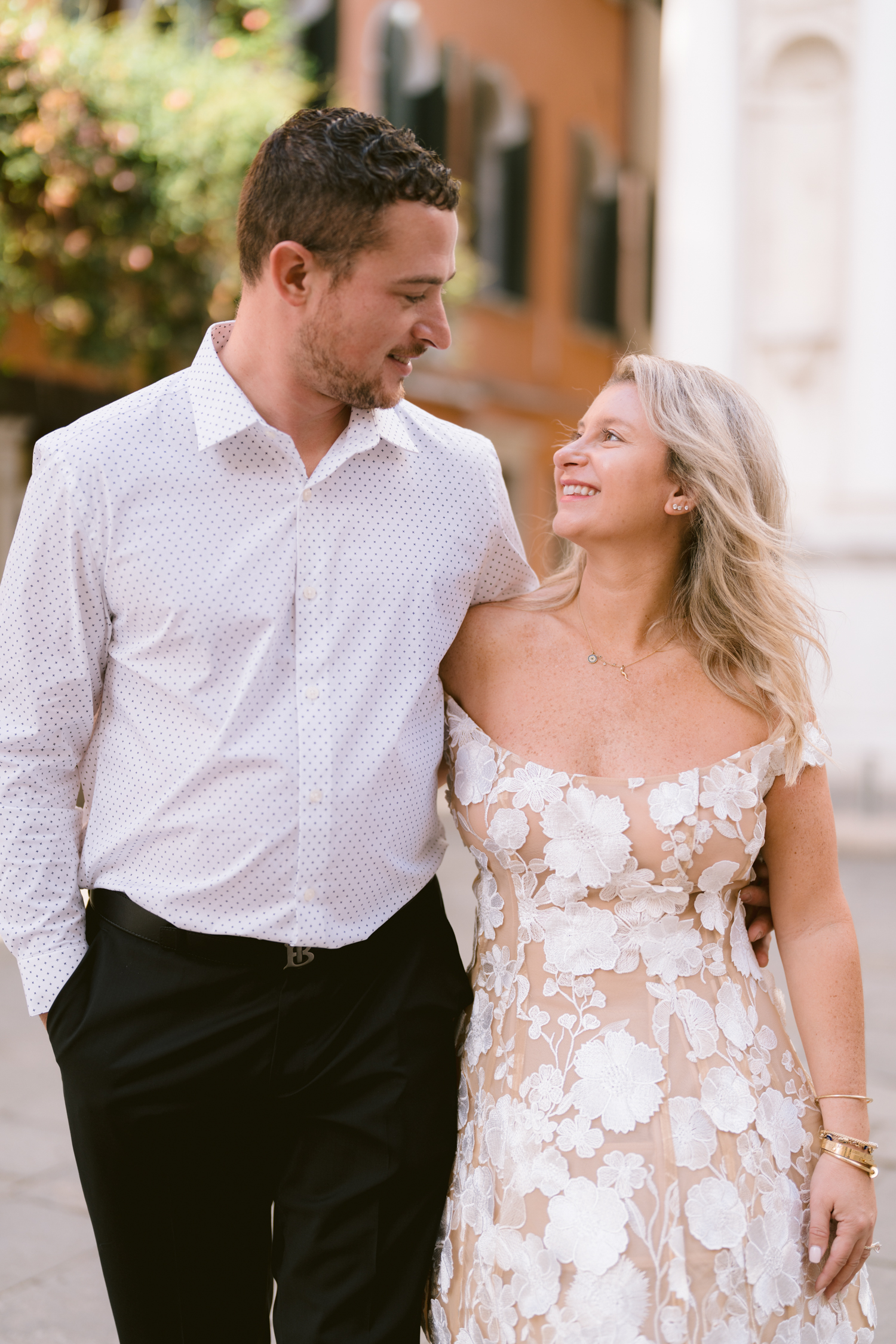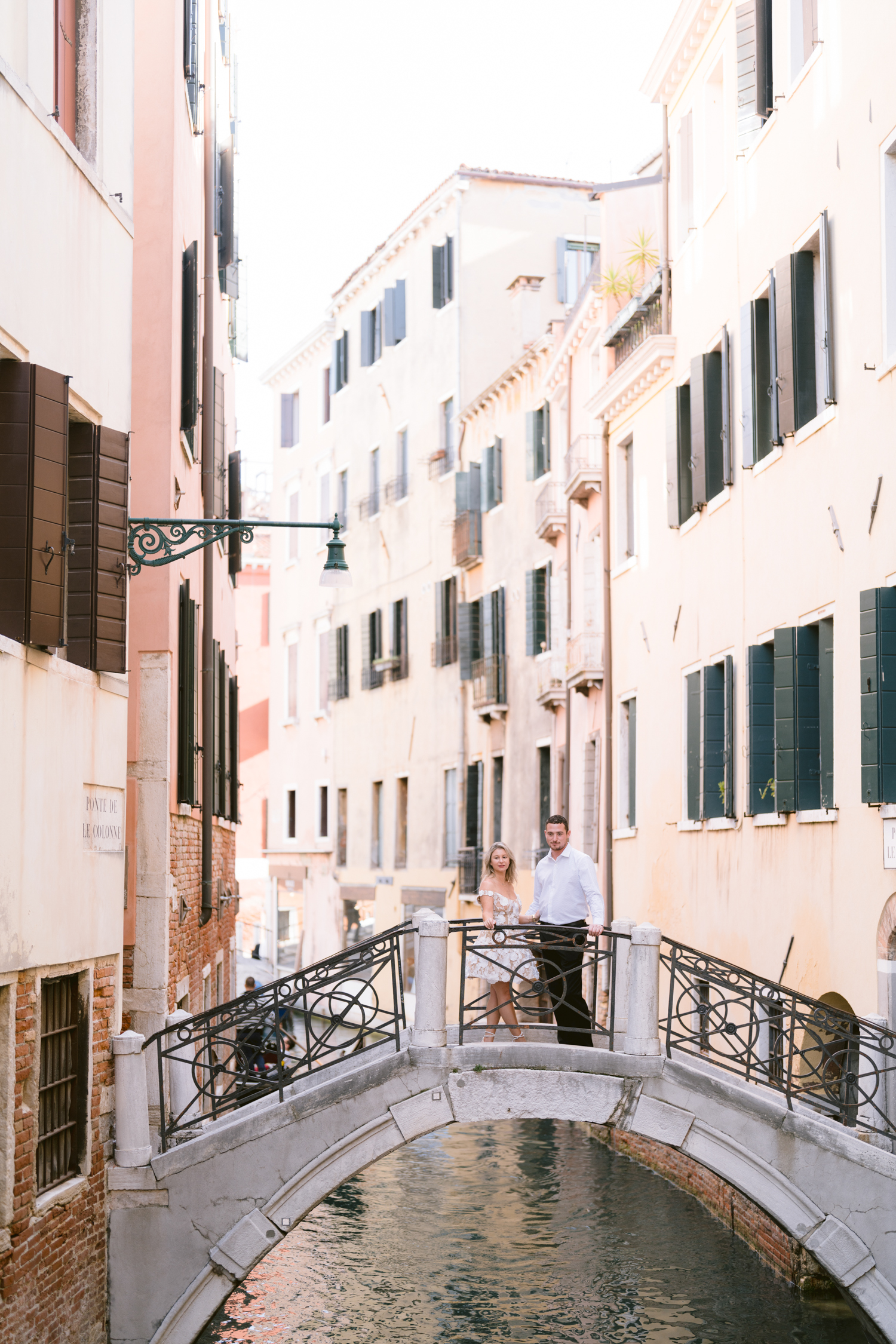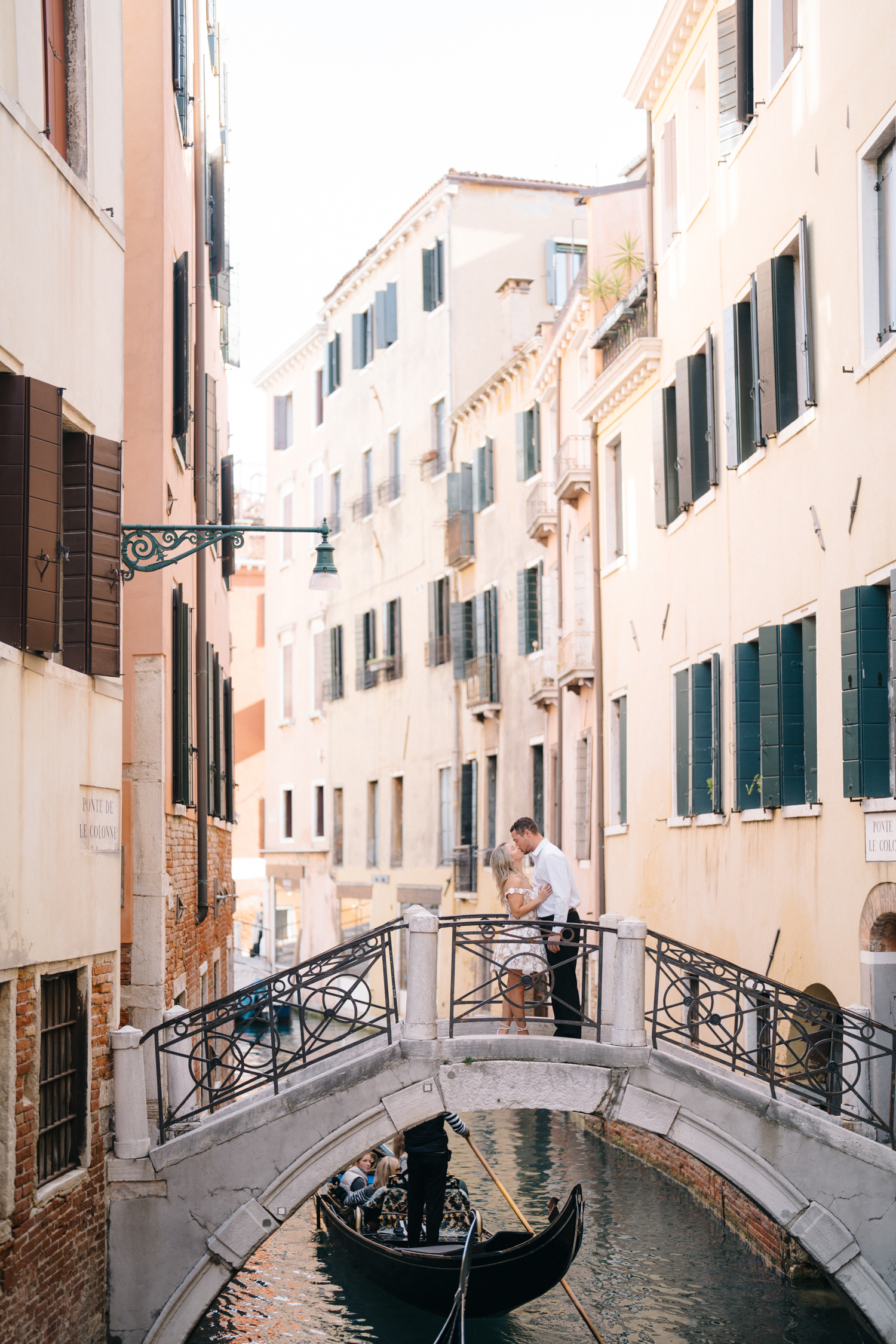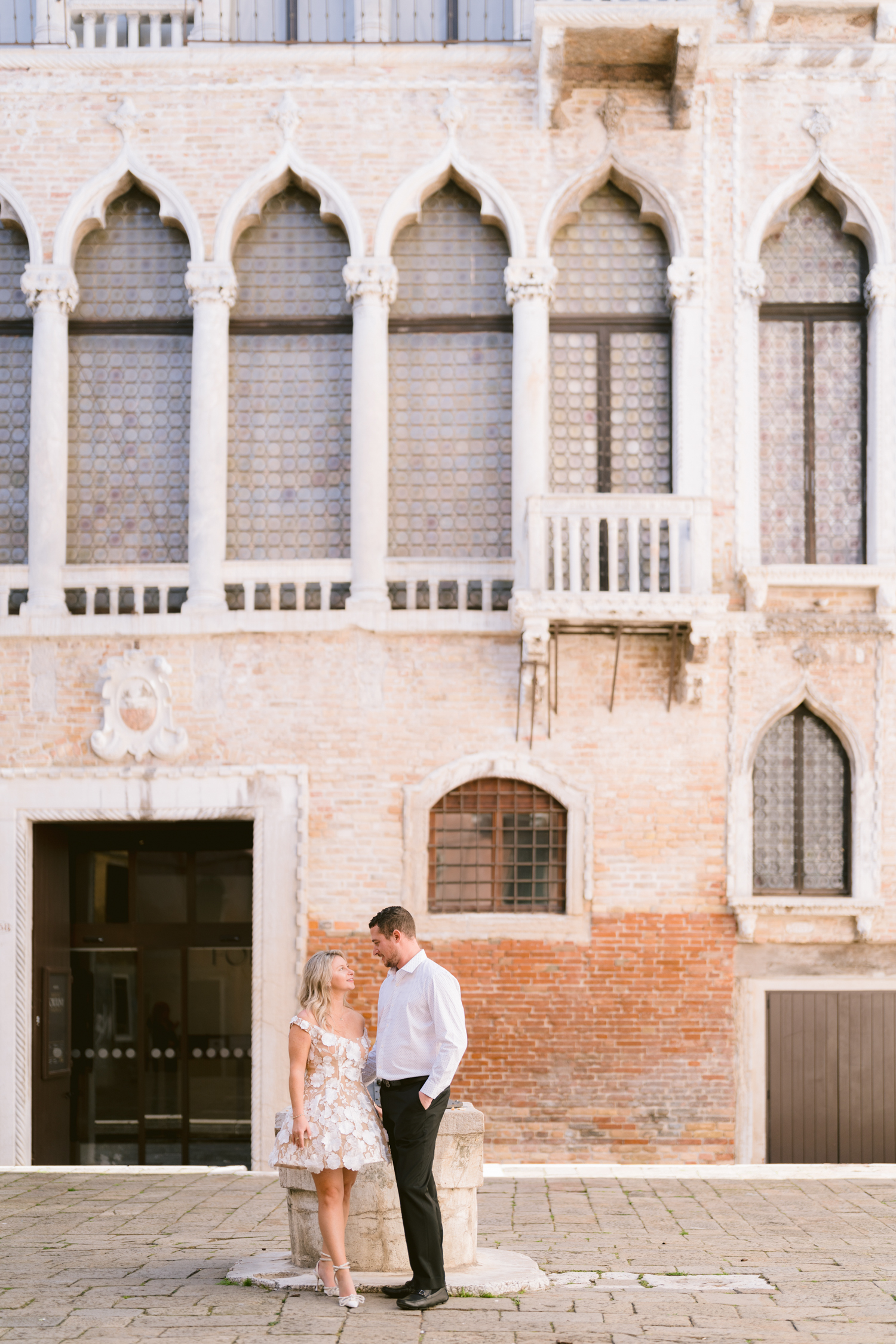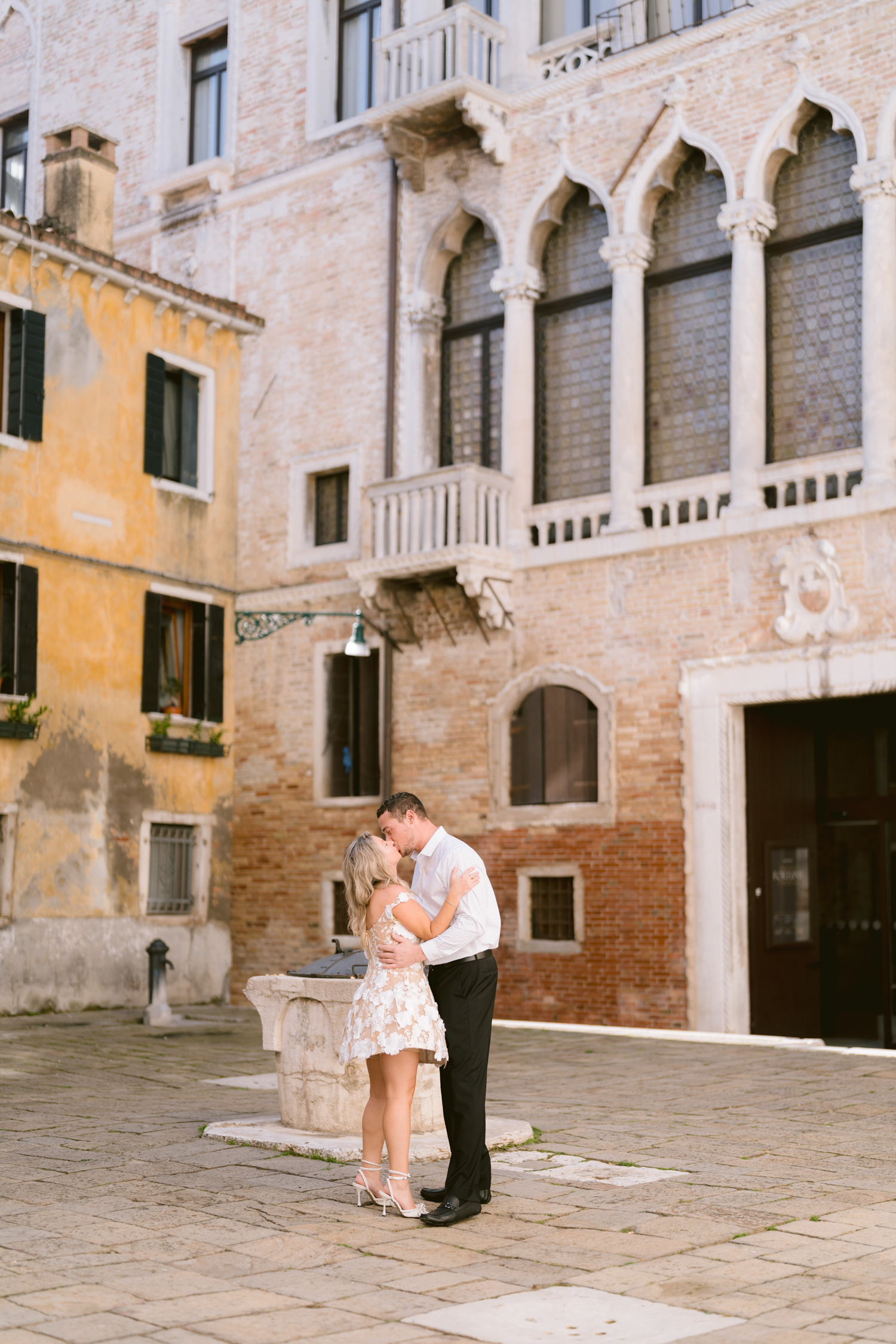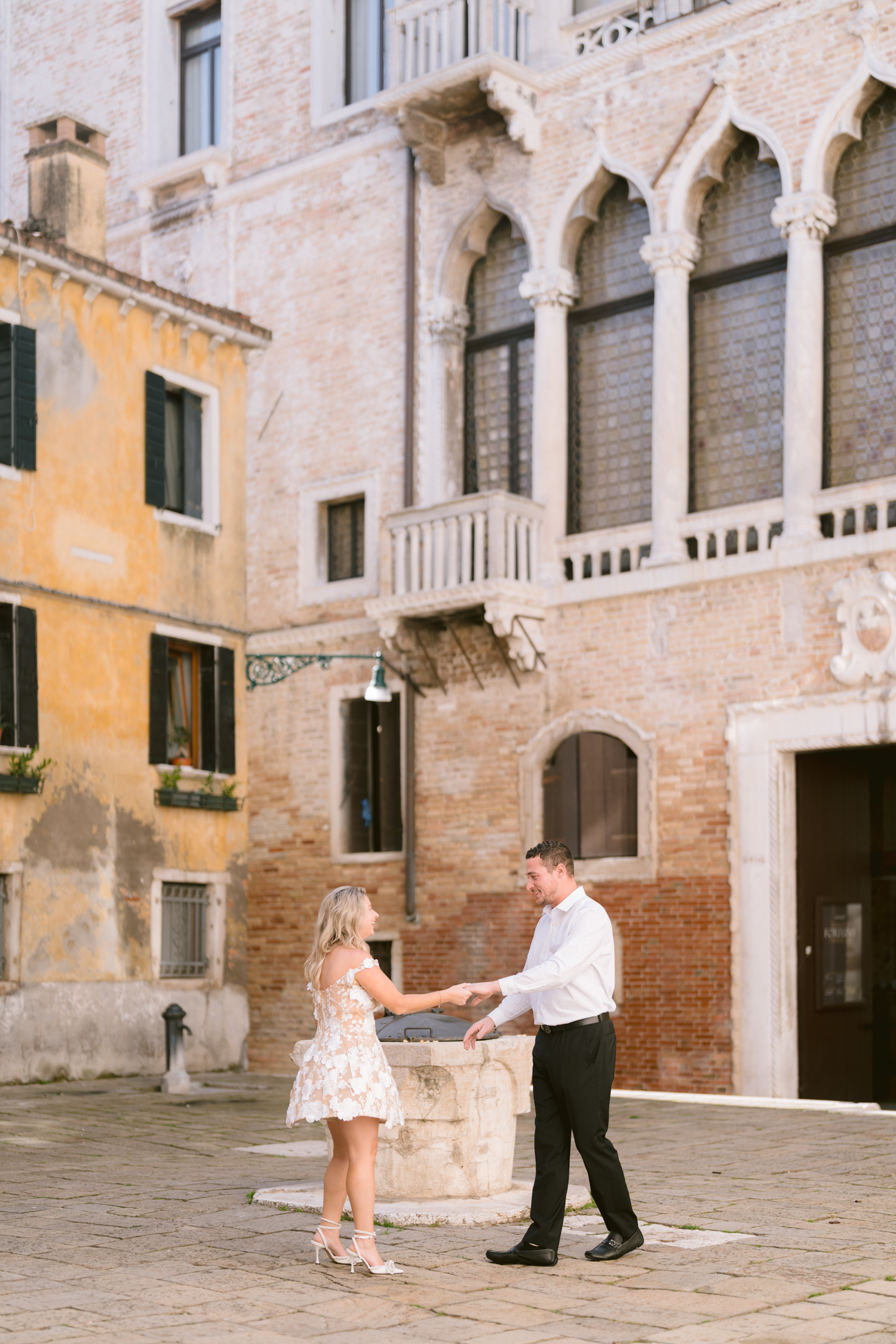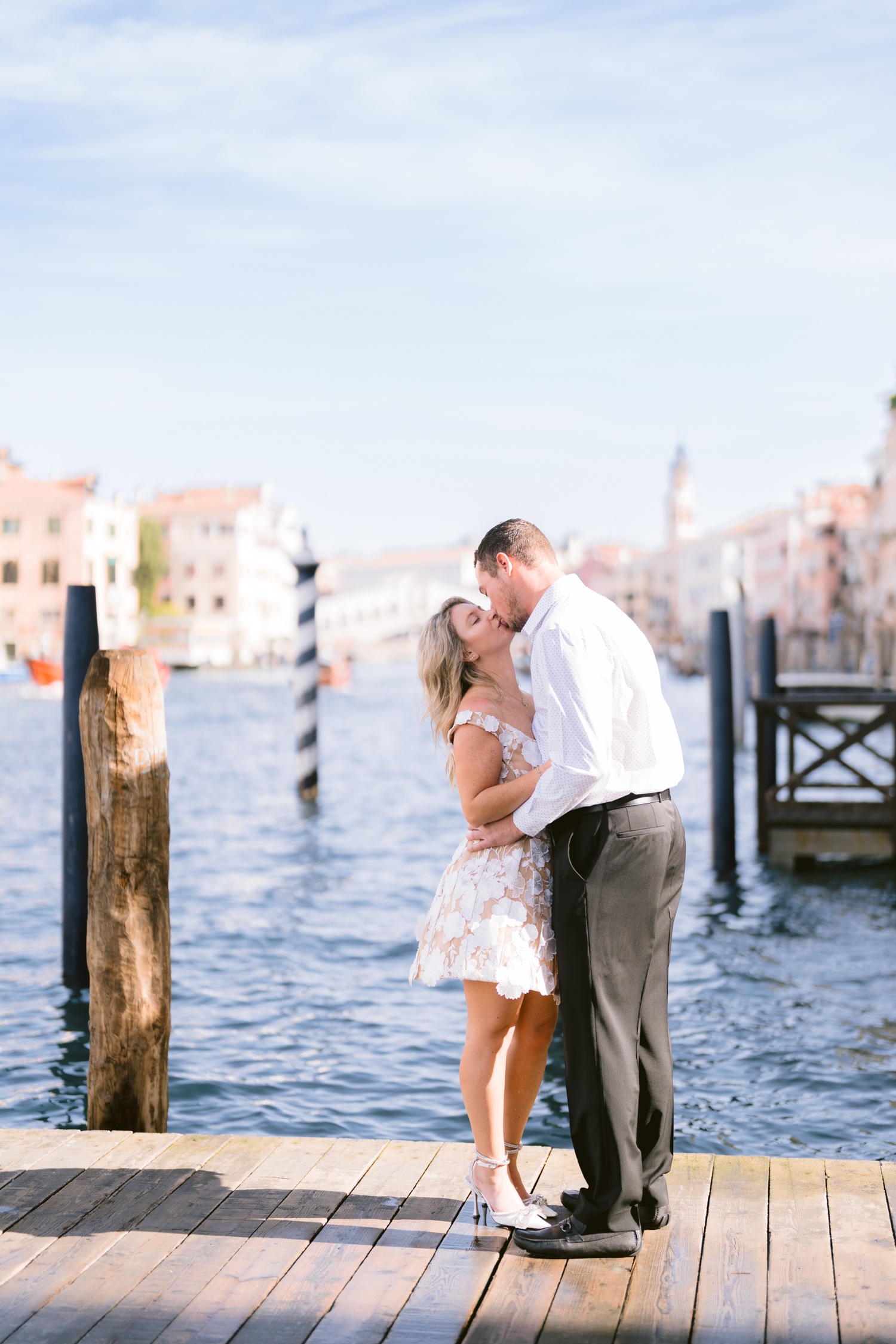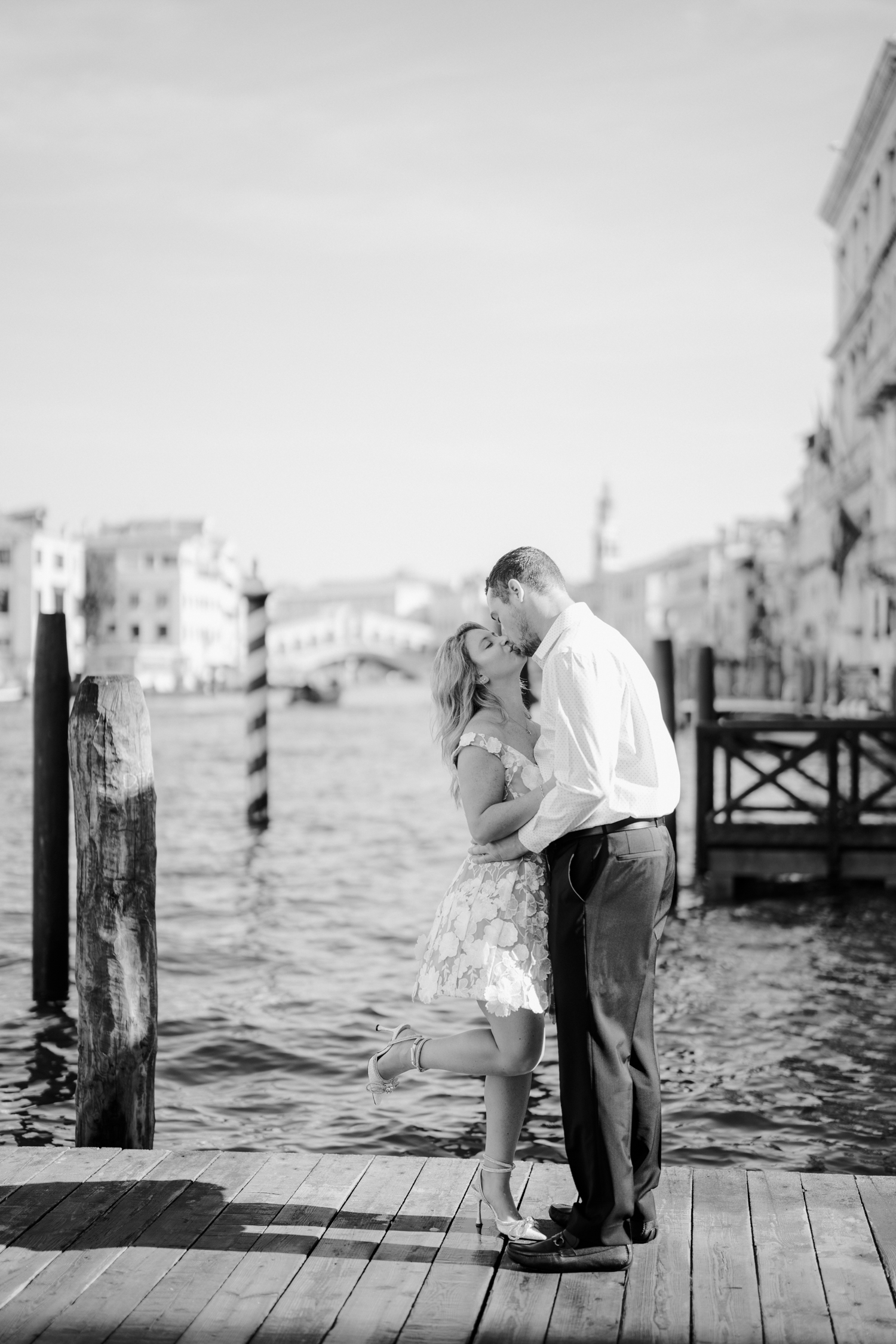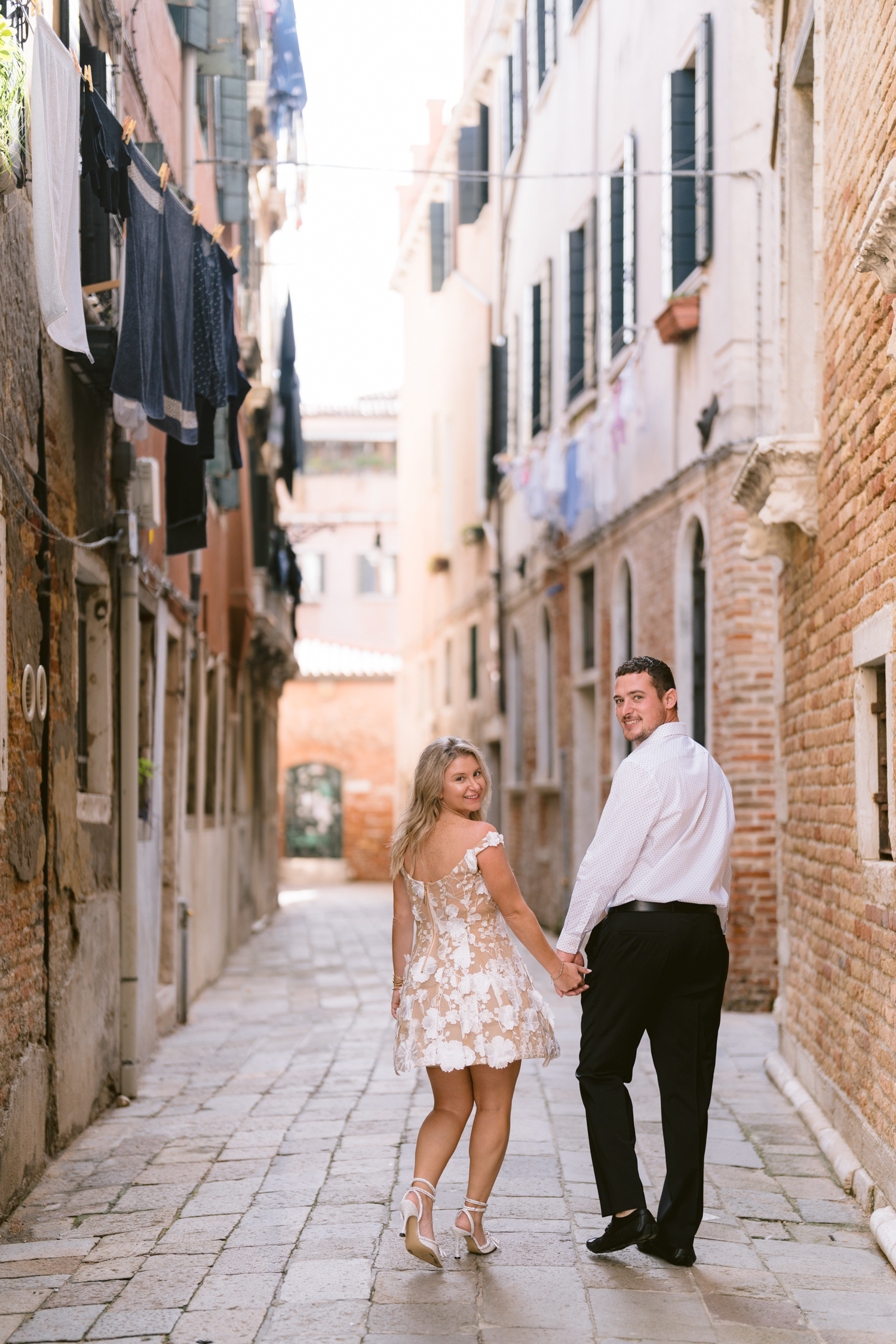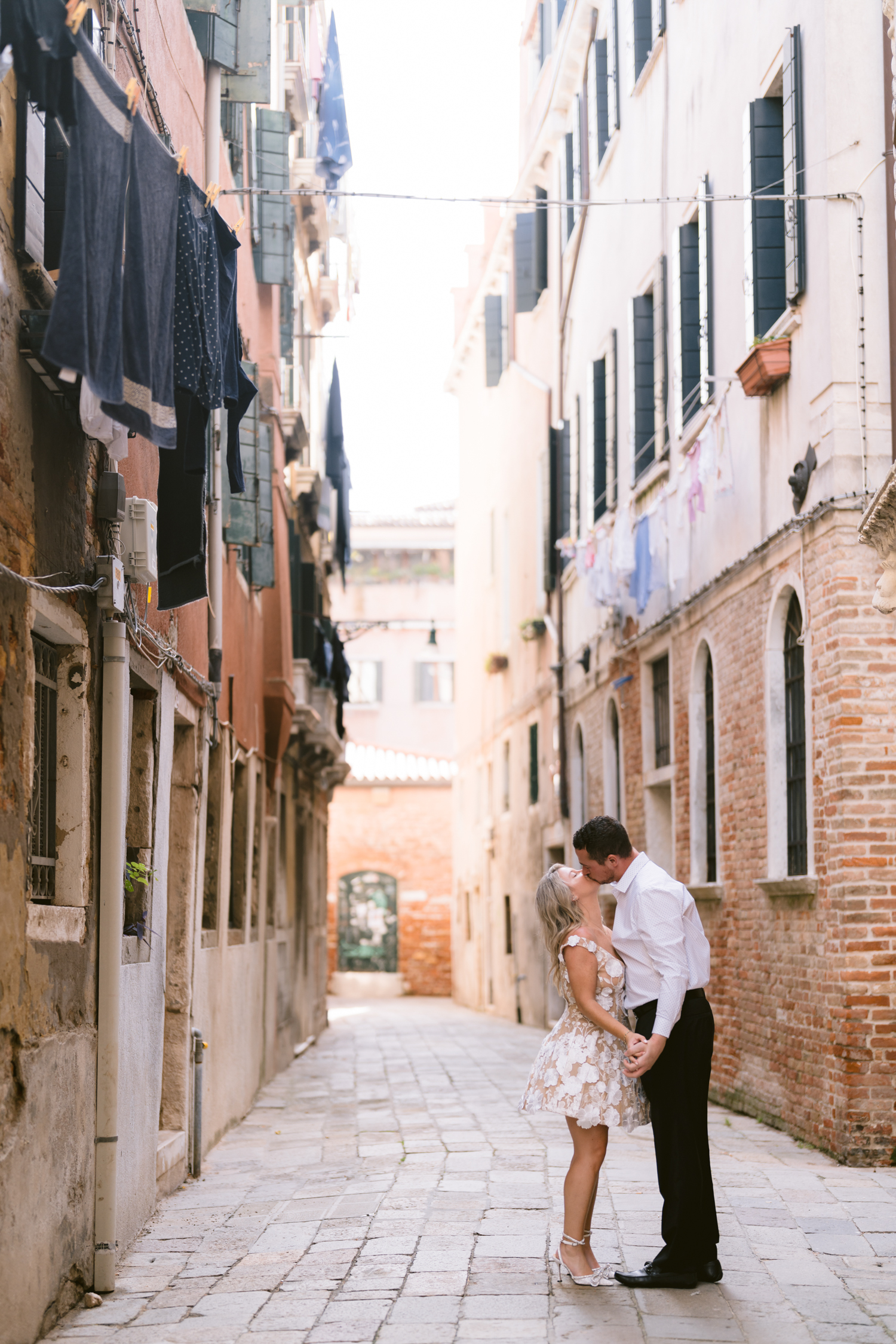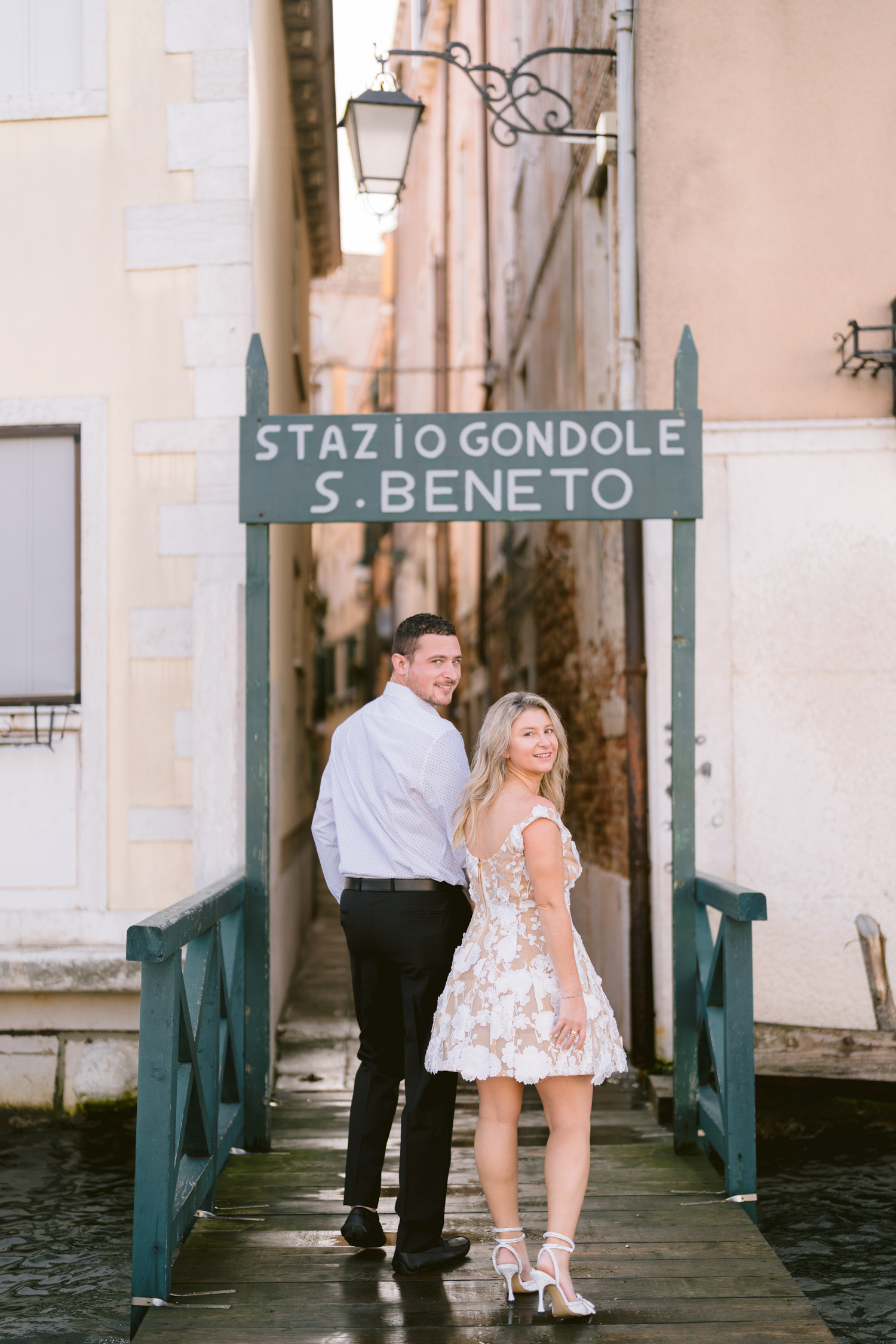 Your Love Story Comes Alive: Showcasing Your Relationship through Stunning Photographs in Venice
. Book Engagement Venice Photographer
Are you ready to capture the essence of your beautiful relationship in the enchanting city of Venice? Get ready for a truly magical experience as we dive into the world of stunning photographs that will showcase your love story like never before.
When it comes to engagement photo ideas in Venice, the possibilities are endless. From scenic canals and charming bridges to historic architecture and romantic alleyways, this city offers a picturesque backdrop for your photoshoot. Let's explore unique poses and angles that will bring out the best in both of you while capturing the essence of Venetian settings.
Imagine strolling hand in hand along the Grand Canal, with gondolas gliding by as your photographer captures those candid moments filled with love and laughter. Or they are perhaps, standing on one of Venice's iconic bridges, stealing a kiss under a golden sunset that paints the sky with hues of orange and pink.
The key is to create lasting memories through photography that truly reflect your connection and personality. Your photographer will guide you through different poses and settings, ensuring each shot tells a story that is uniquely yours. Book Engagement Venice Photographer
So get ready to embark on an unforgettable adventure in Venice, where every corner holds an opportunity for breathtaking photographs that will forever remind you of this special chapter in your love story. Let's make magic happen!
Need some more tips? Follow this link to explore how to rock your engagement photos.
Conclusion: Book your dreamy Venice Engagement Photographer today and cherish your love forever!