Venice Photographer Italy. Venice couple photographer.
Welcome to the enchanting city of Venice, known as the ultimate destination for capturing love and romance. You may embark on an engagement journey or simply seek a memorable couples photo shoot. Indeed, Venice offers a picturesque backdrop that will leave you breathless. In this guide, we'll explore the magical waterways and hidden corners of this captivating city. We will also showcase how Venice provides the perfect setting for an unforgettable engagement photoshoot or romantic photoshoot. From charming gondolas drifting along serene canals to centuries-old architecture that exudes timeless beauty. Let us immerse ourselves in the allure of Venice. Moreover, let's discover why it is truly a photographer's paradise for capturing love-filled moments.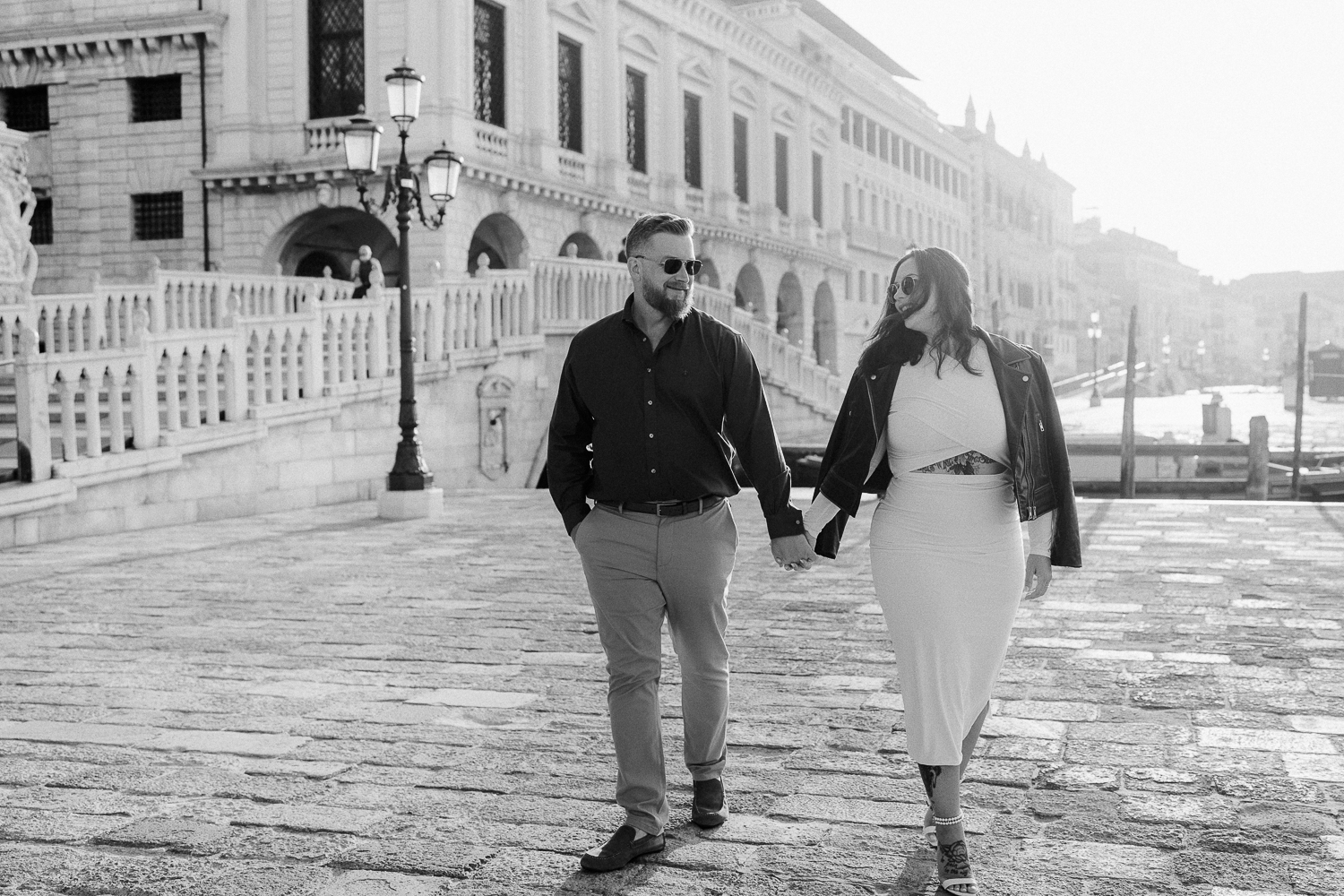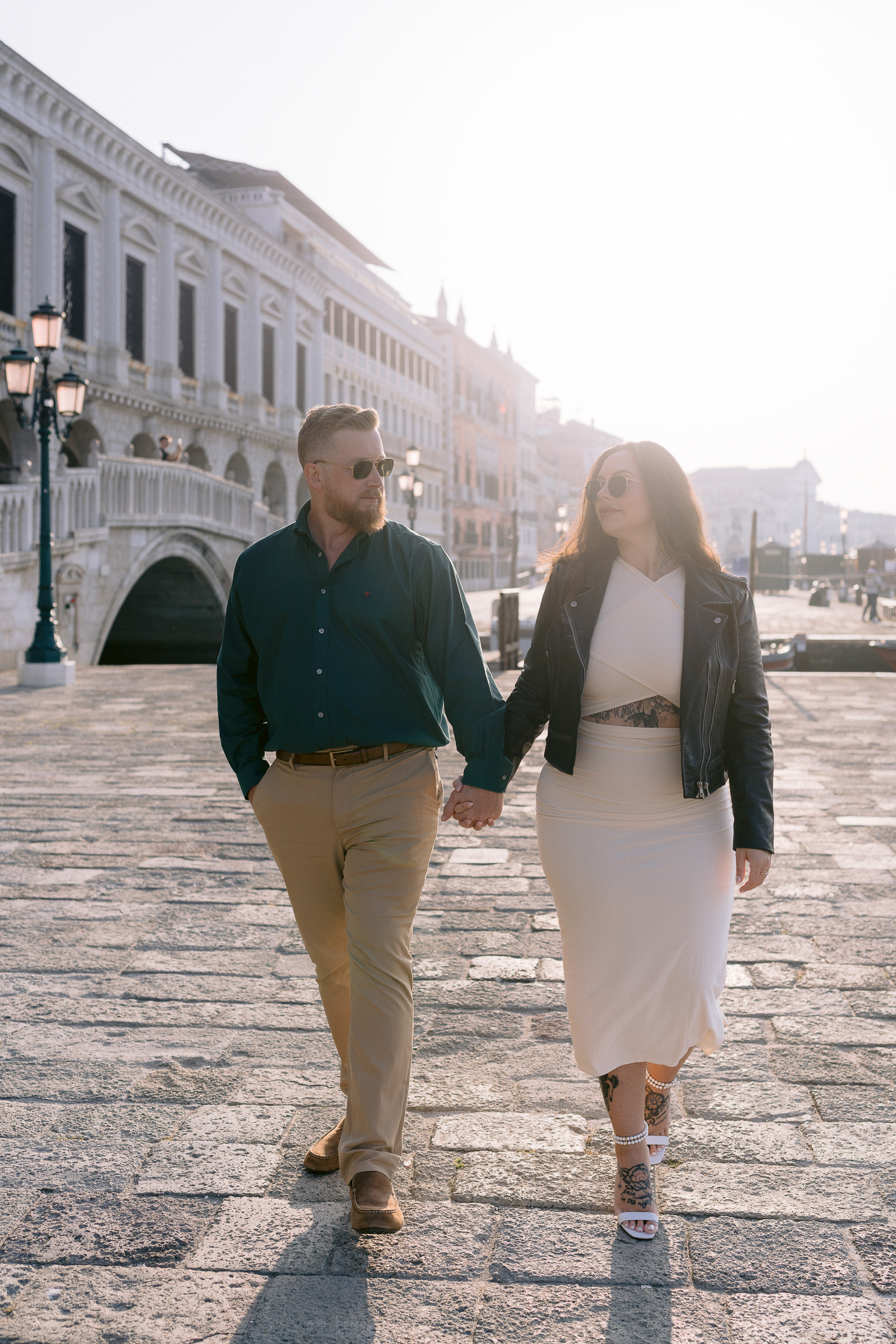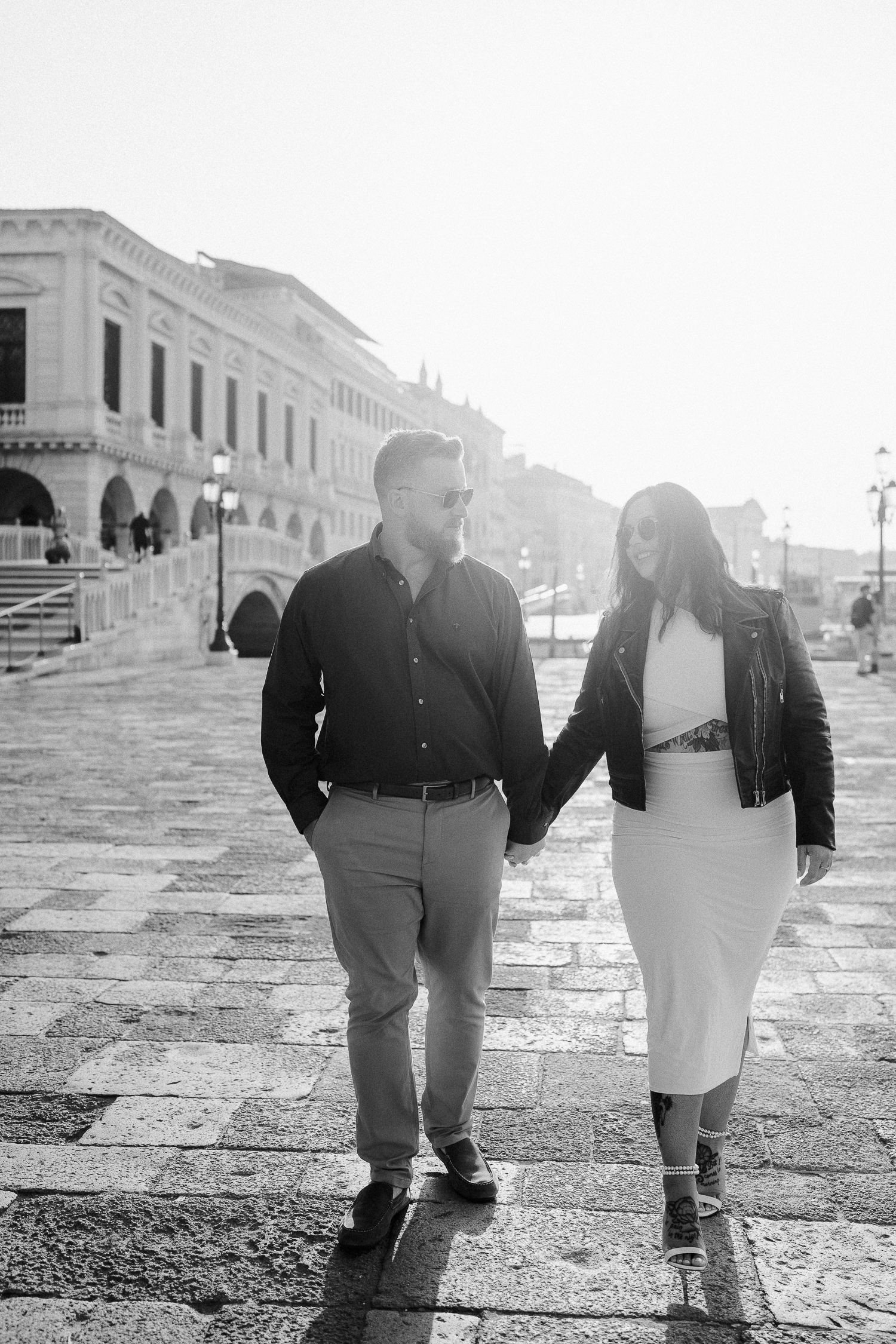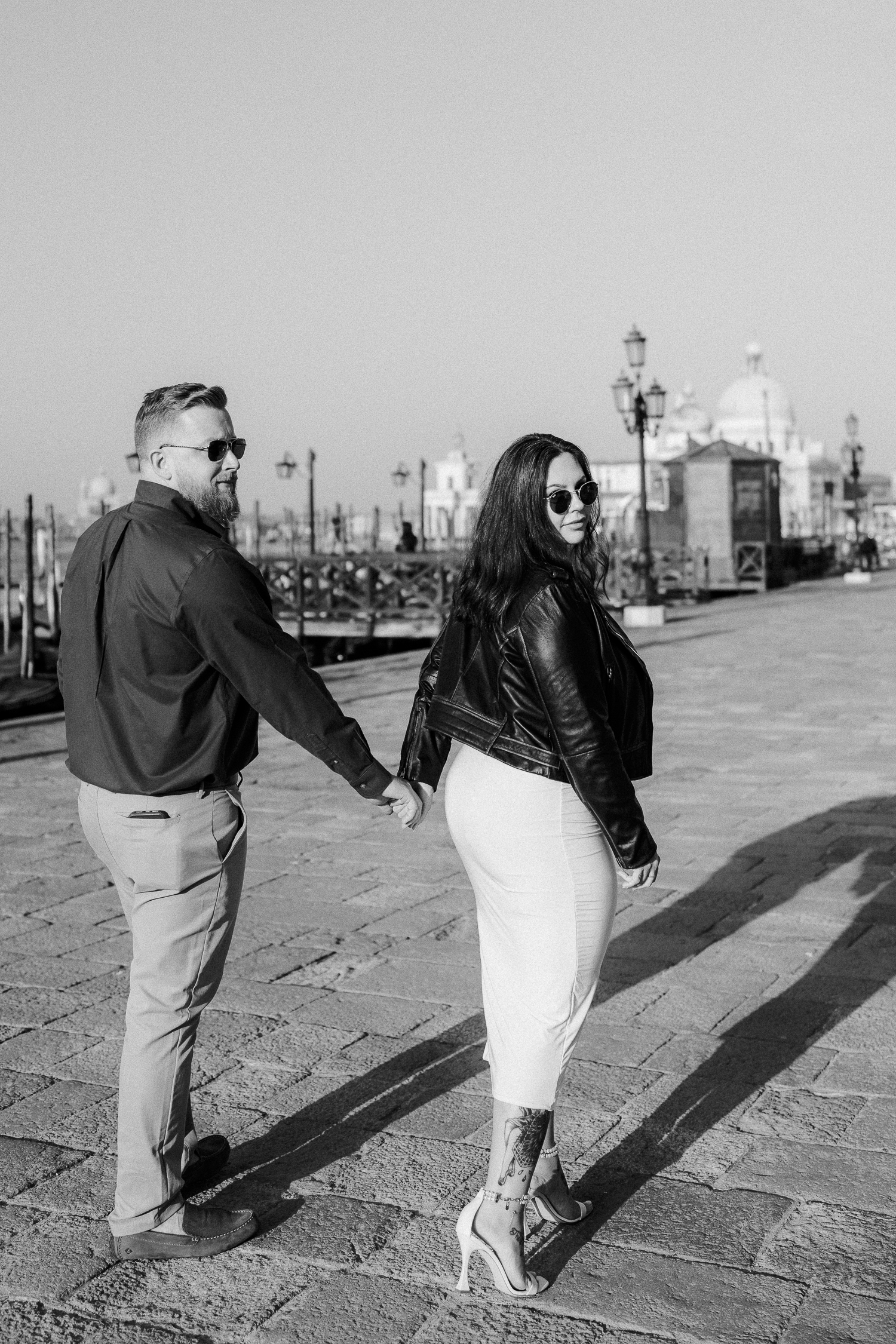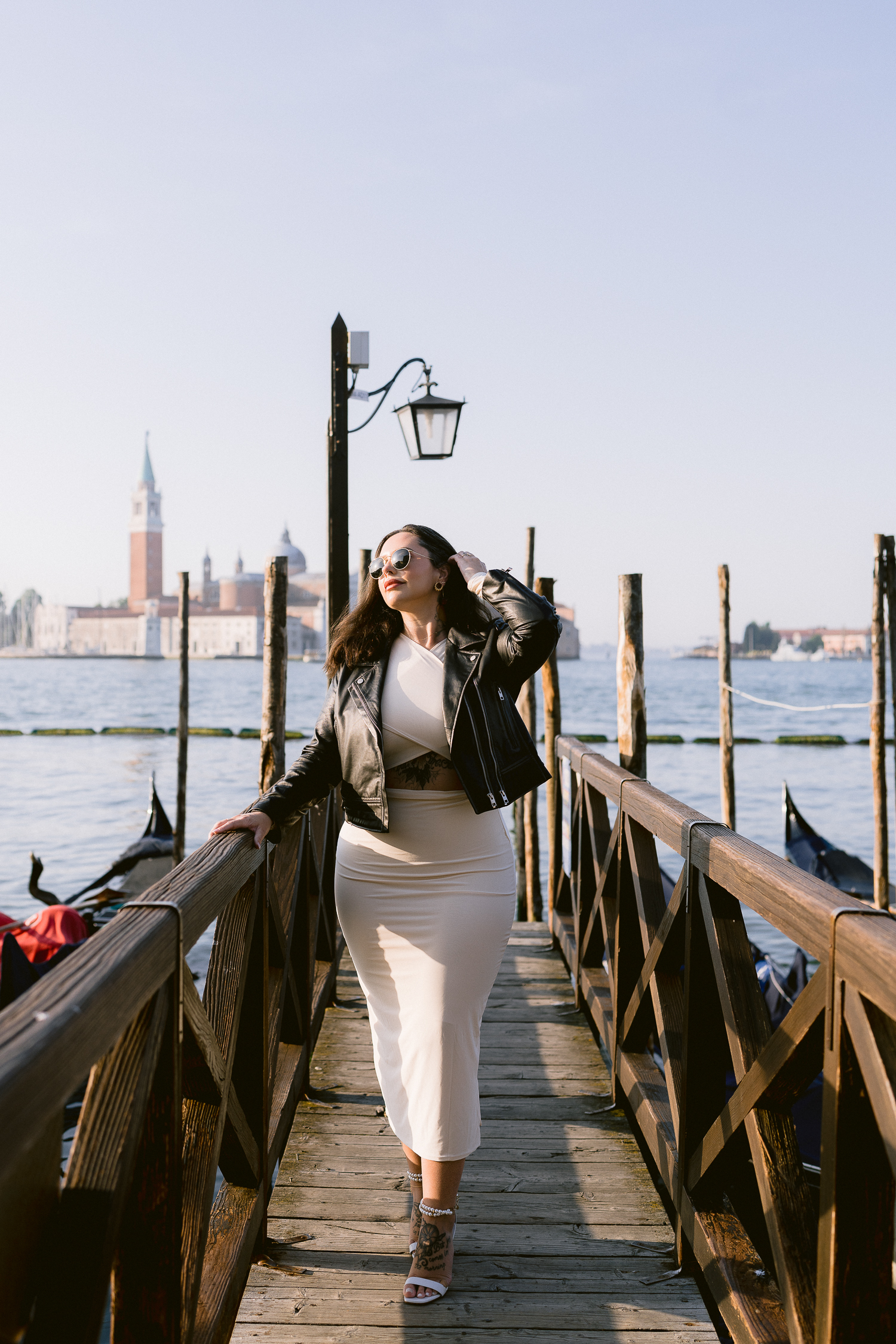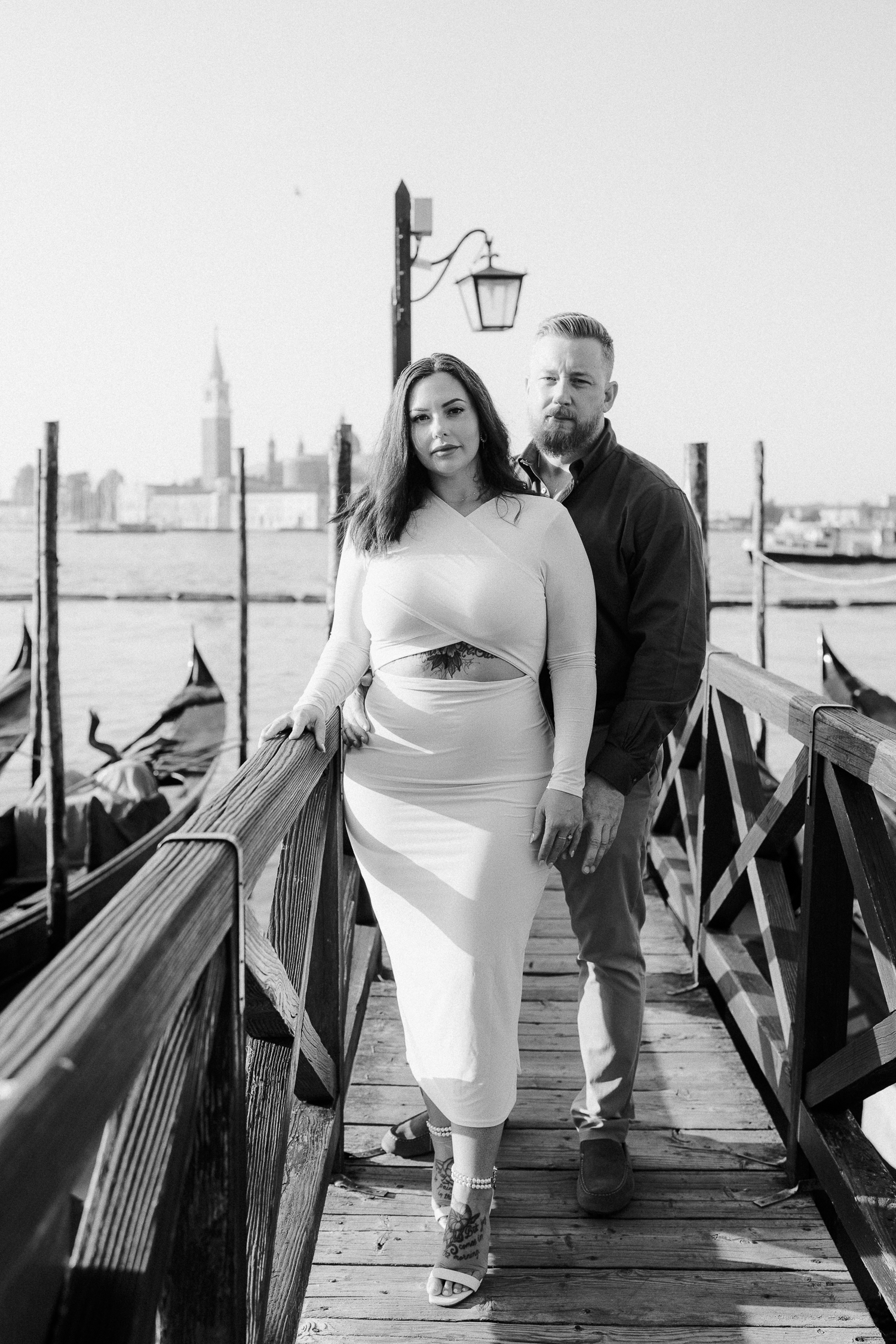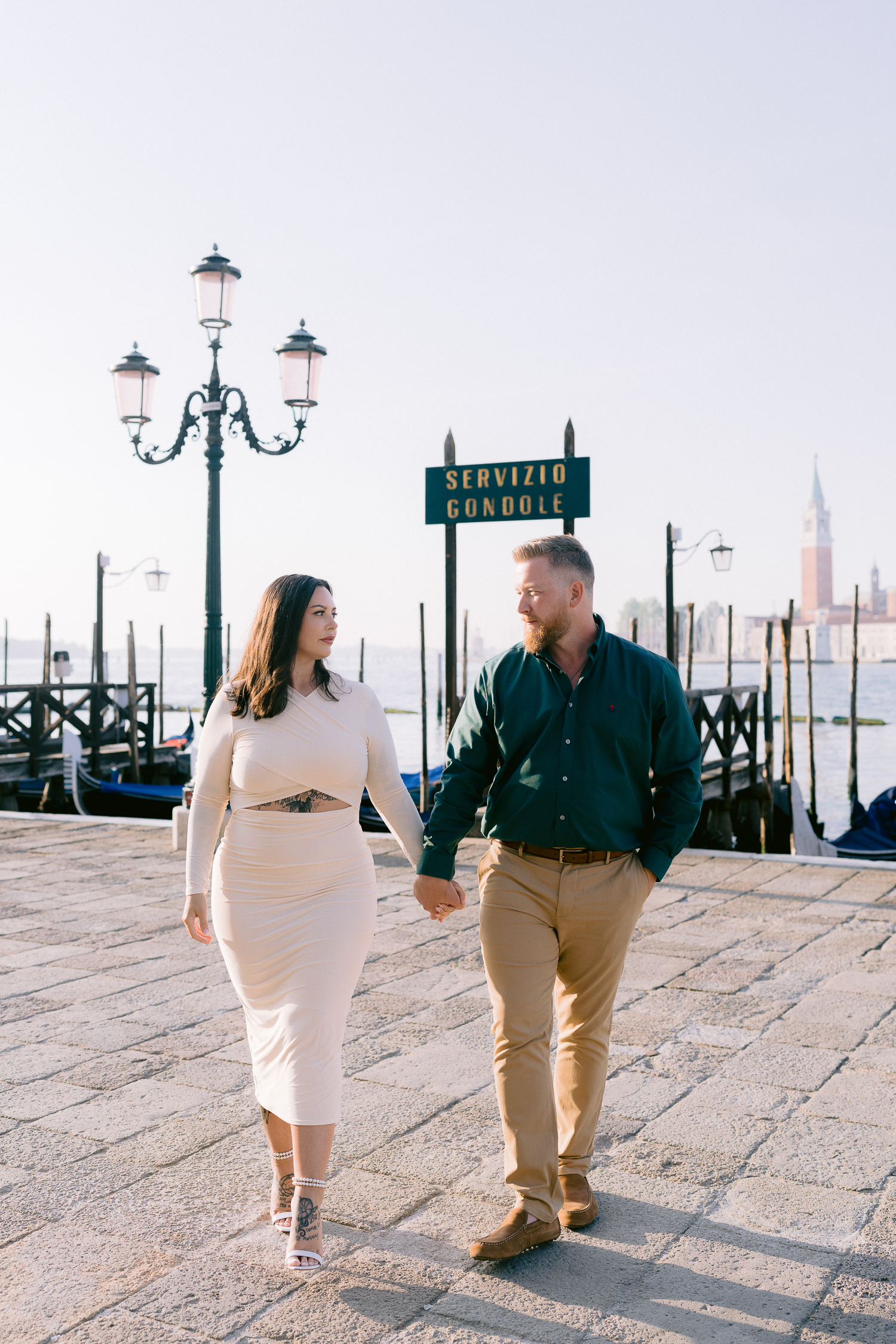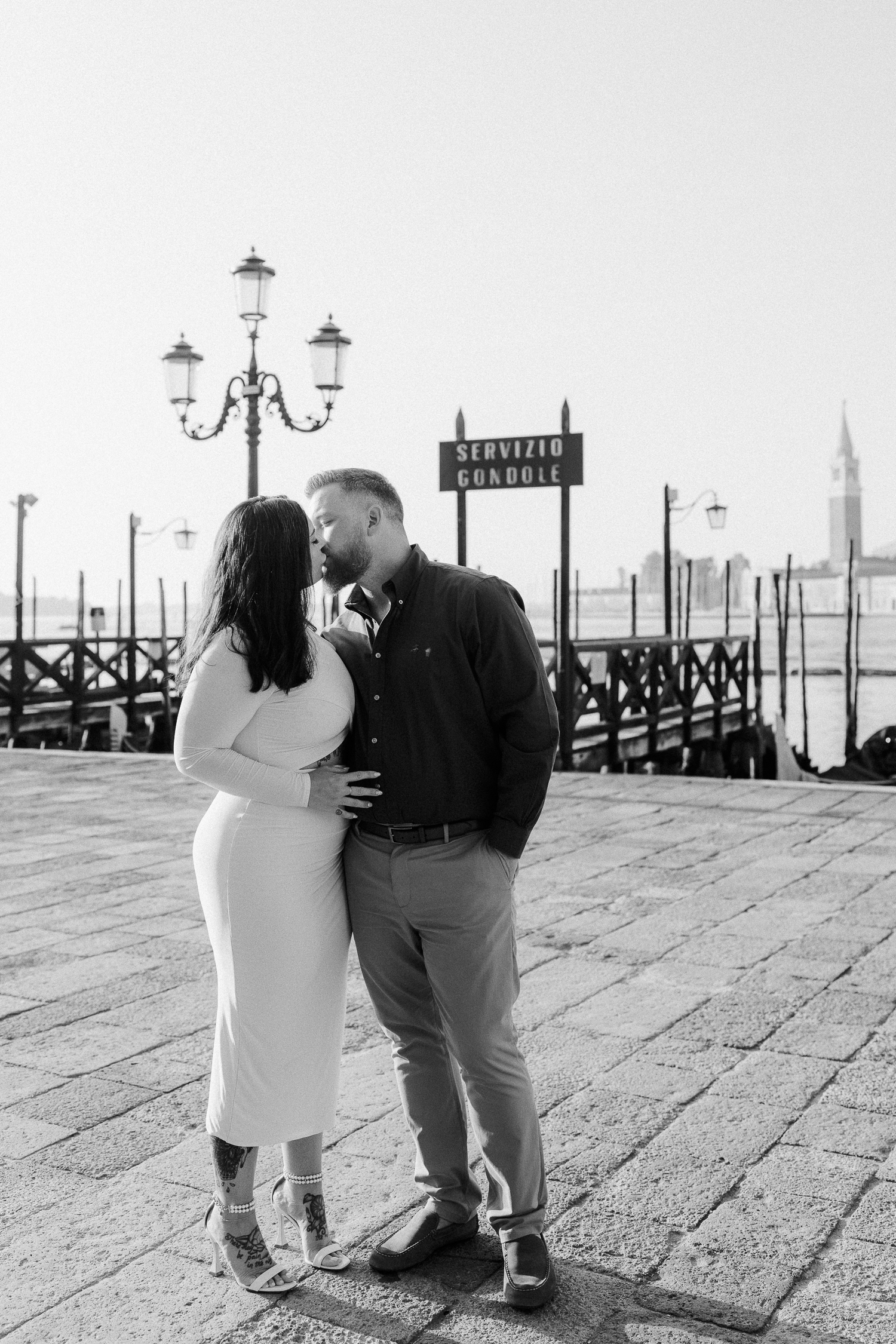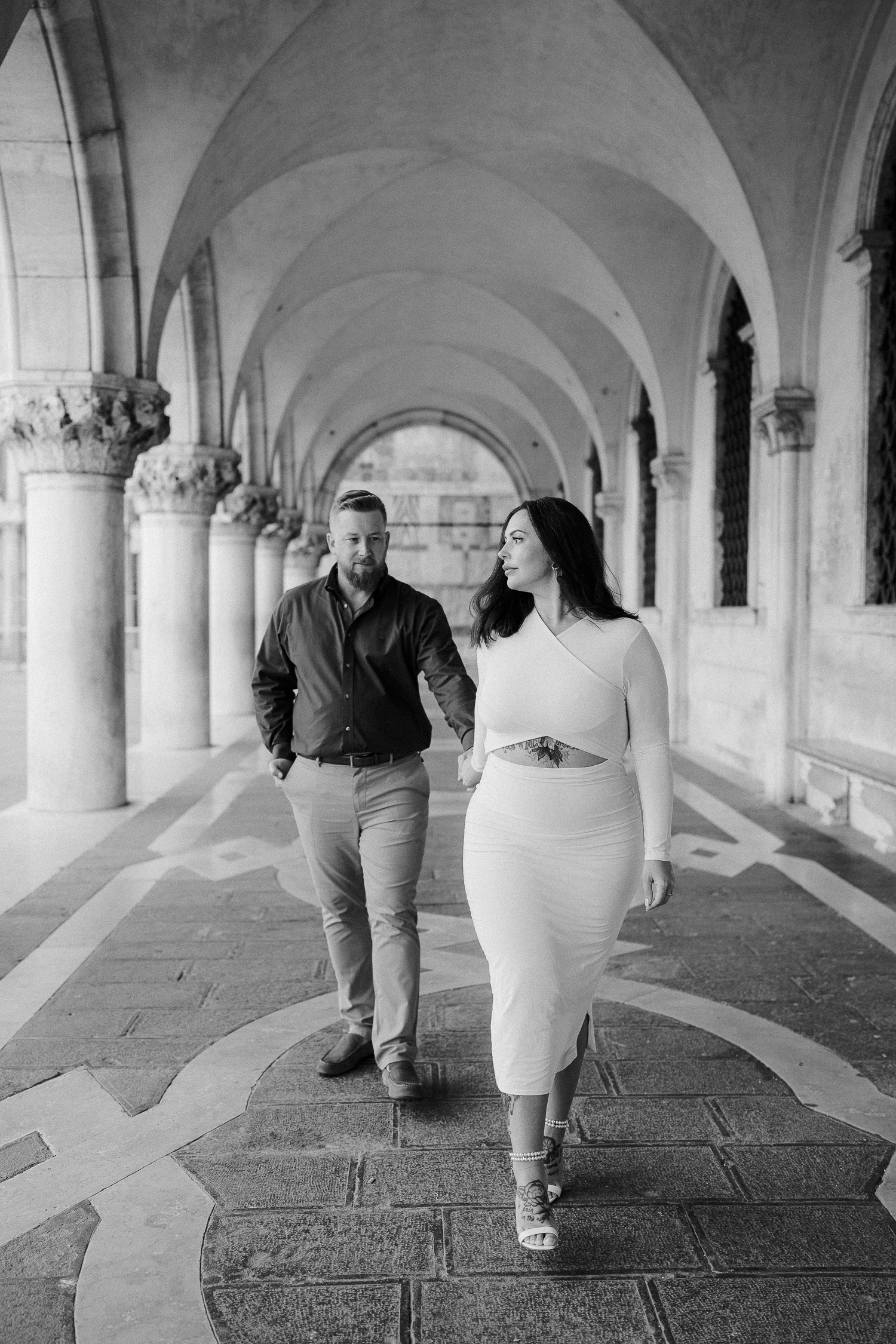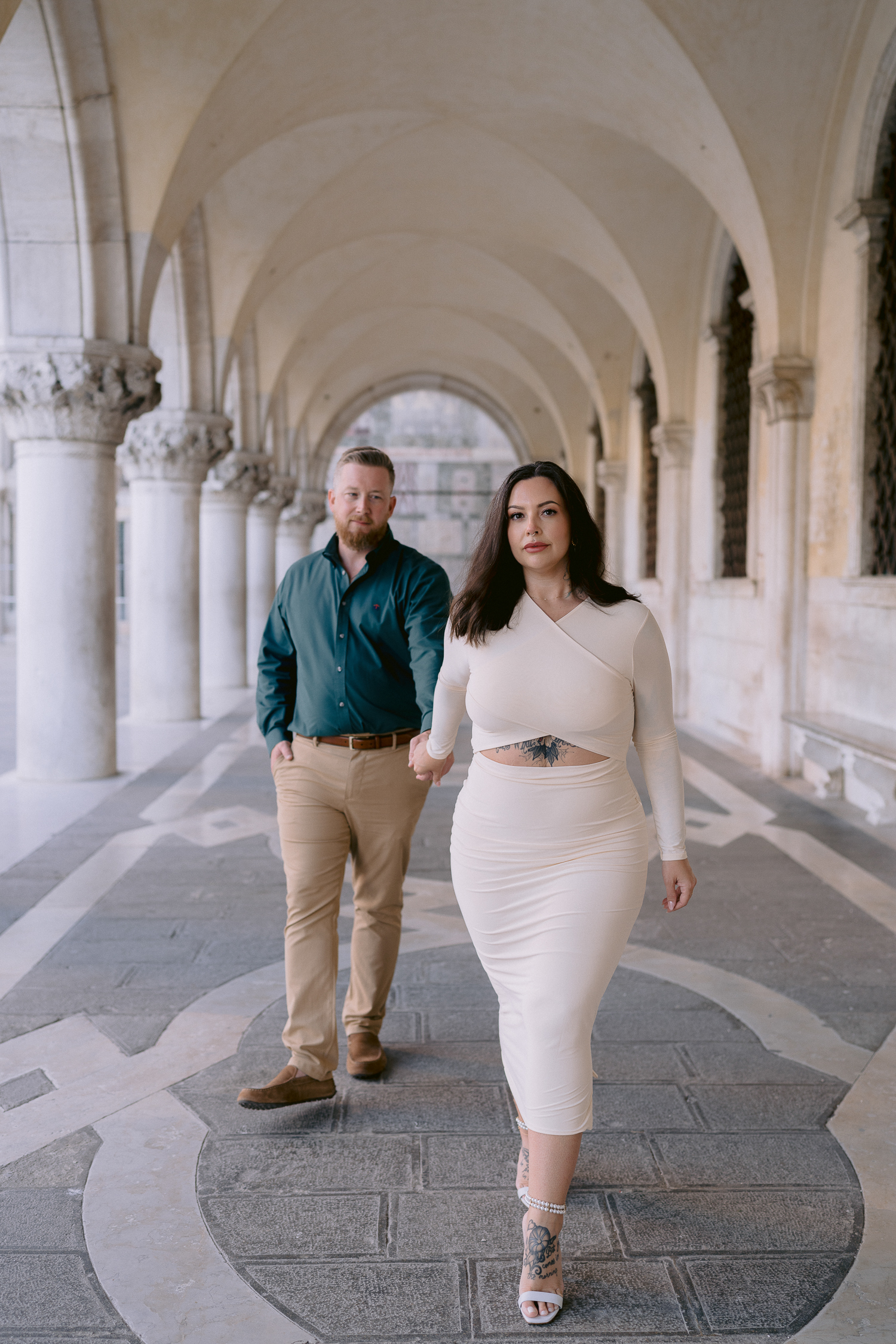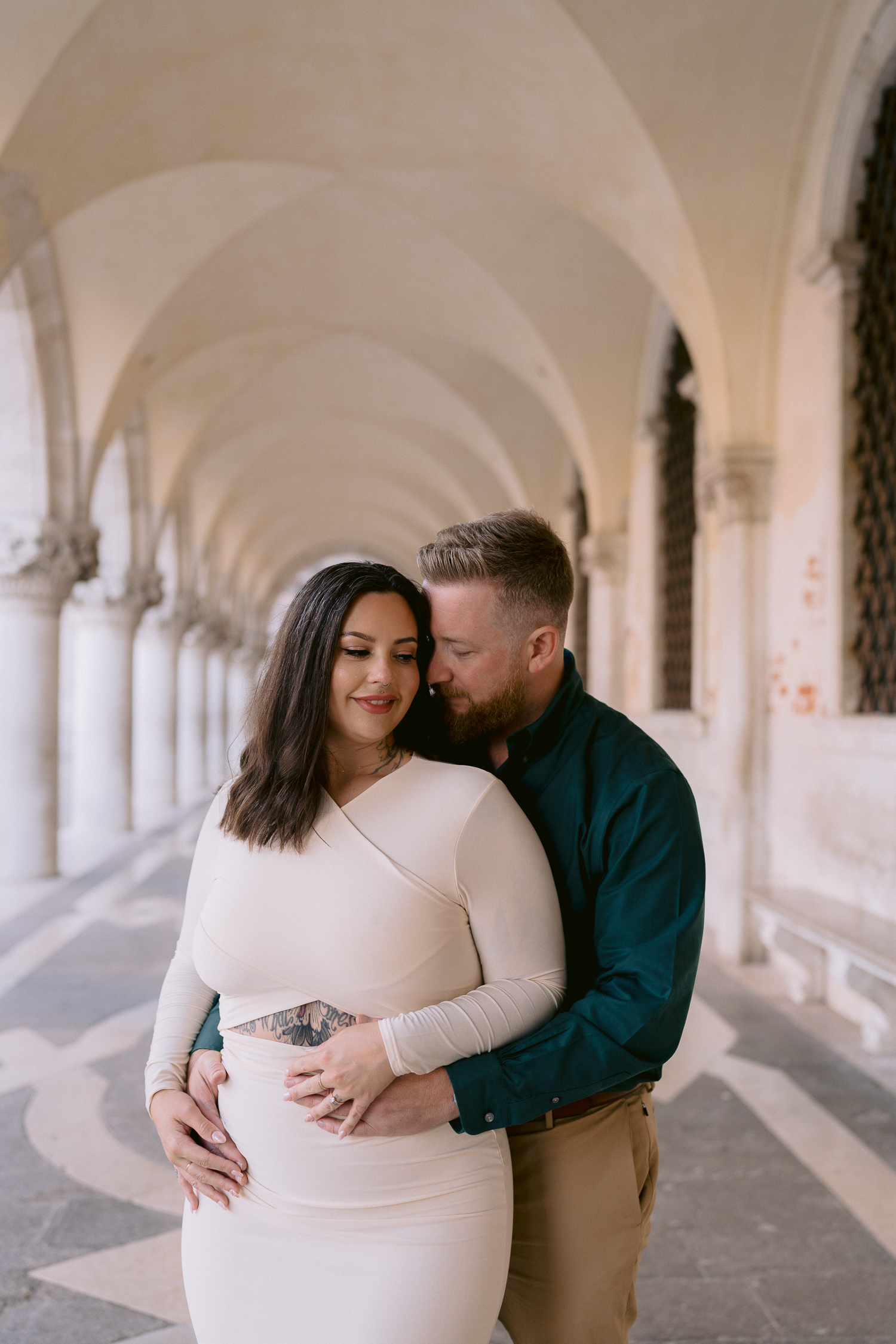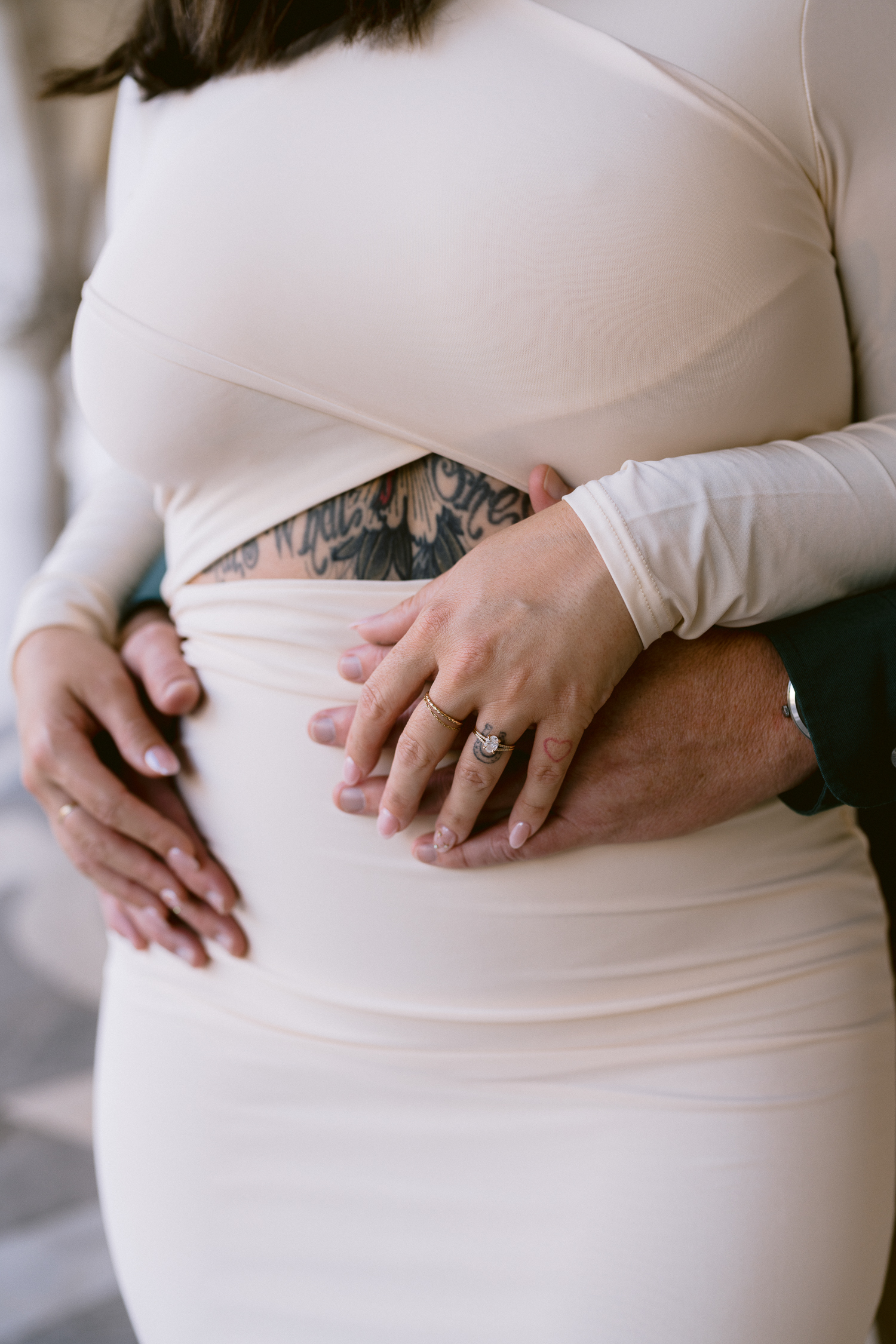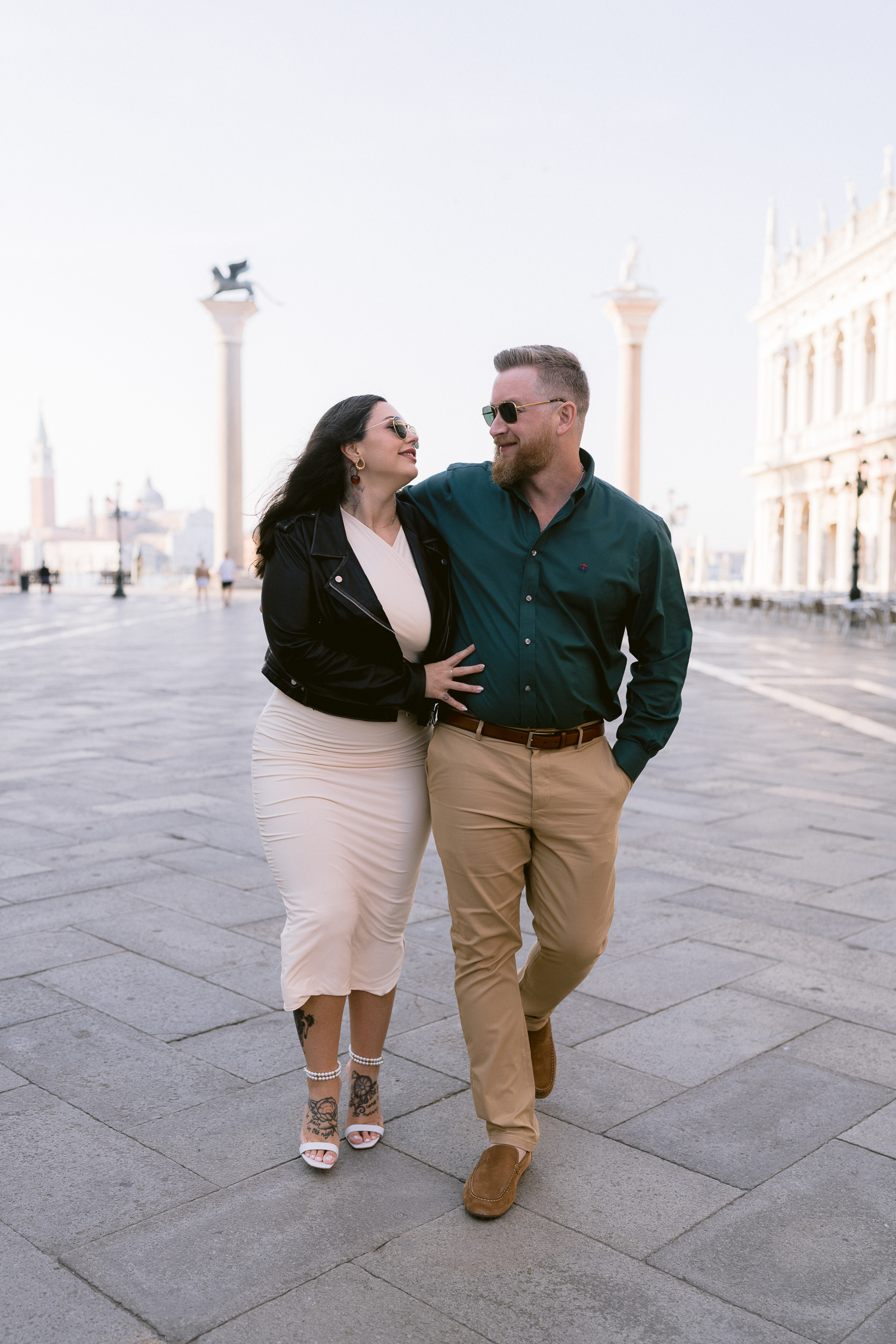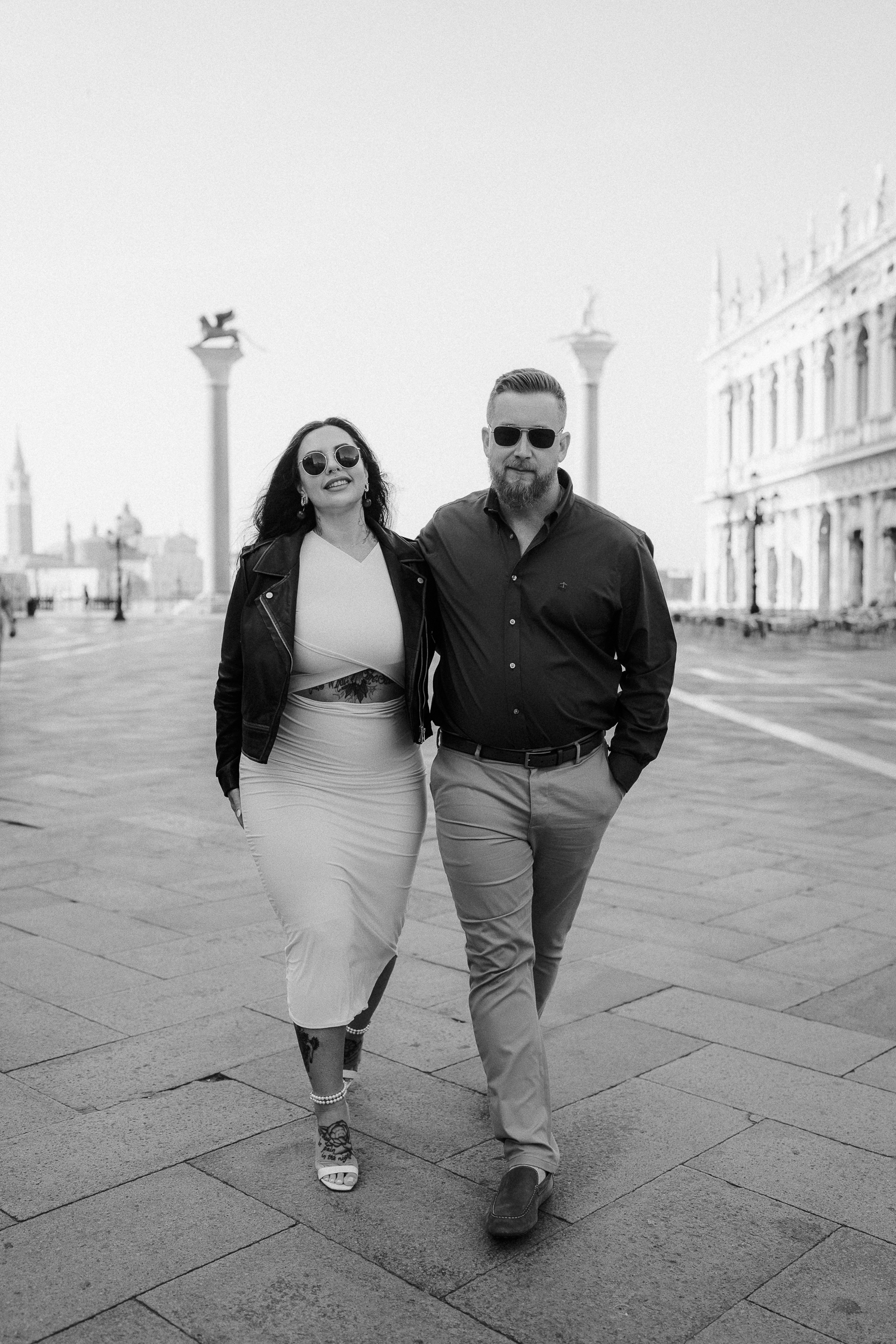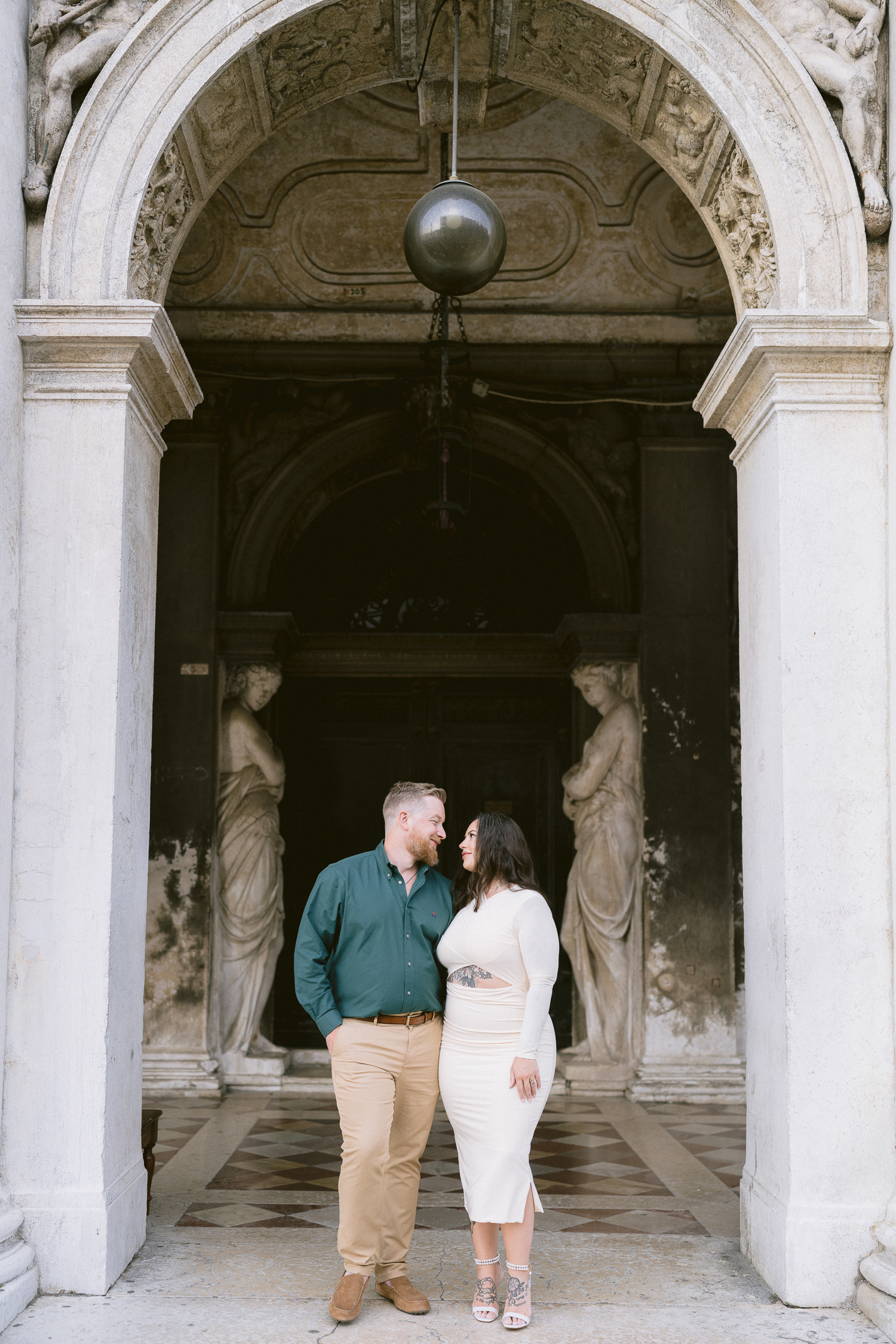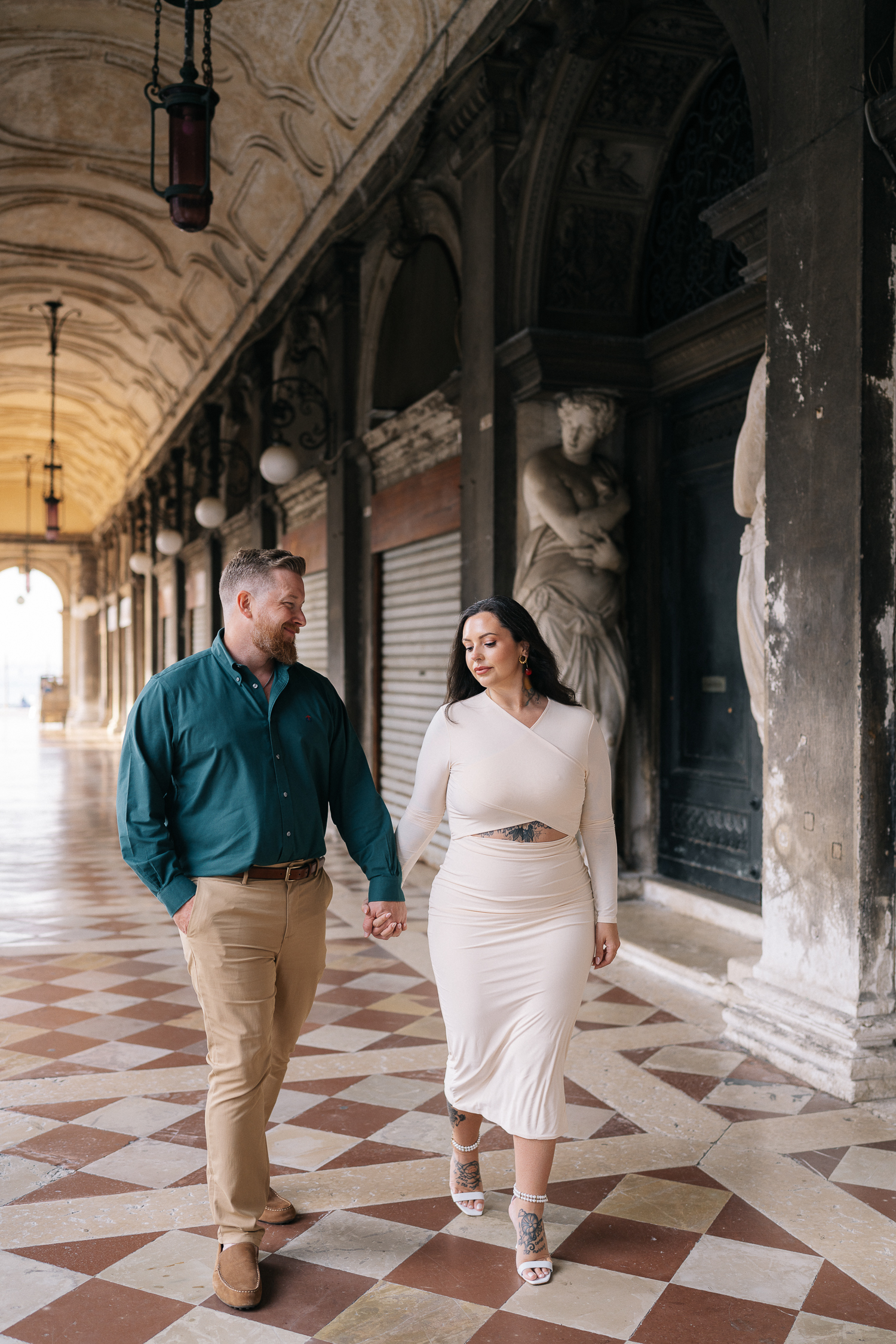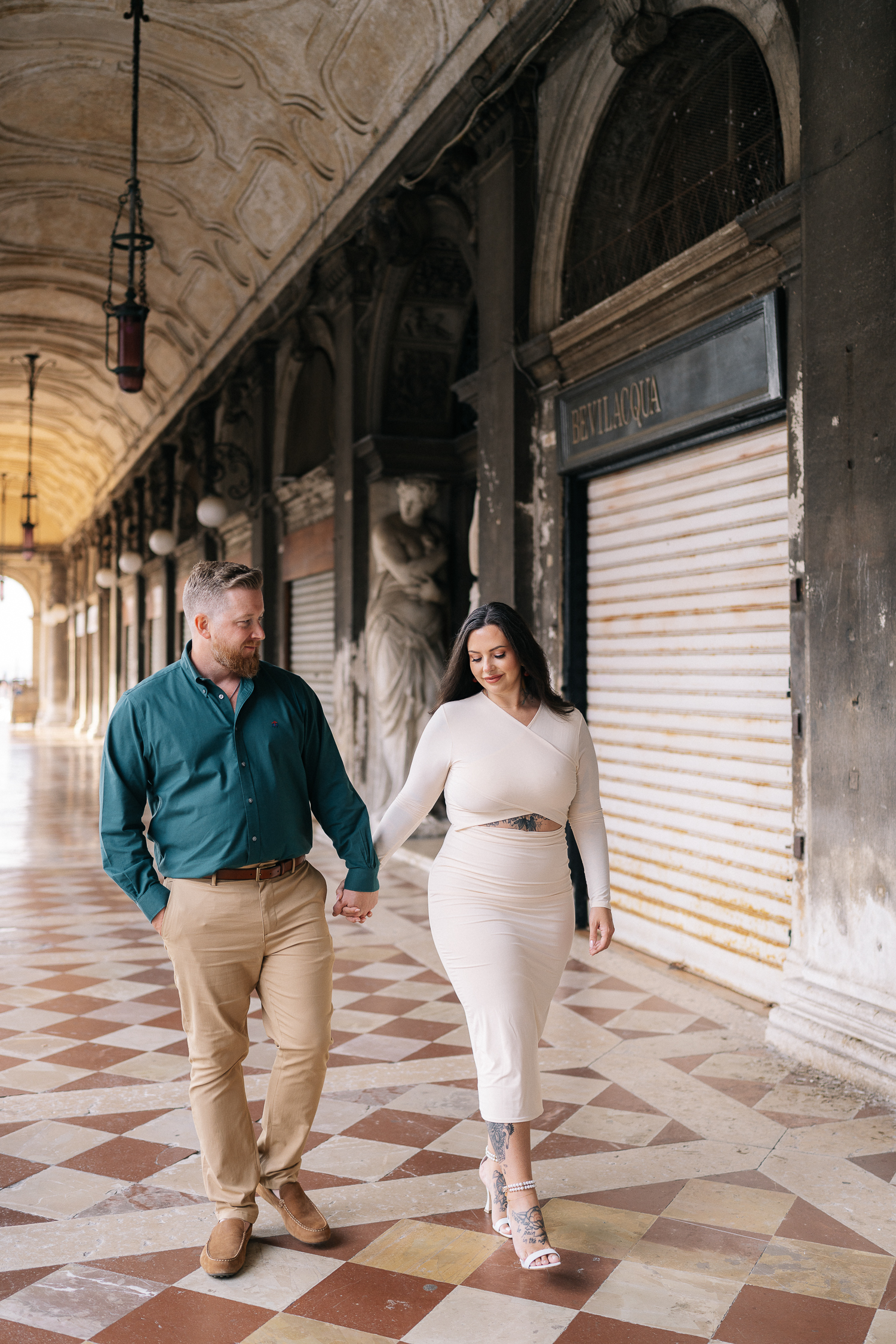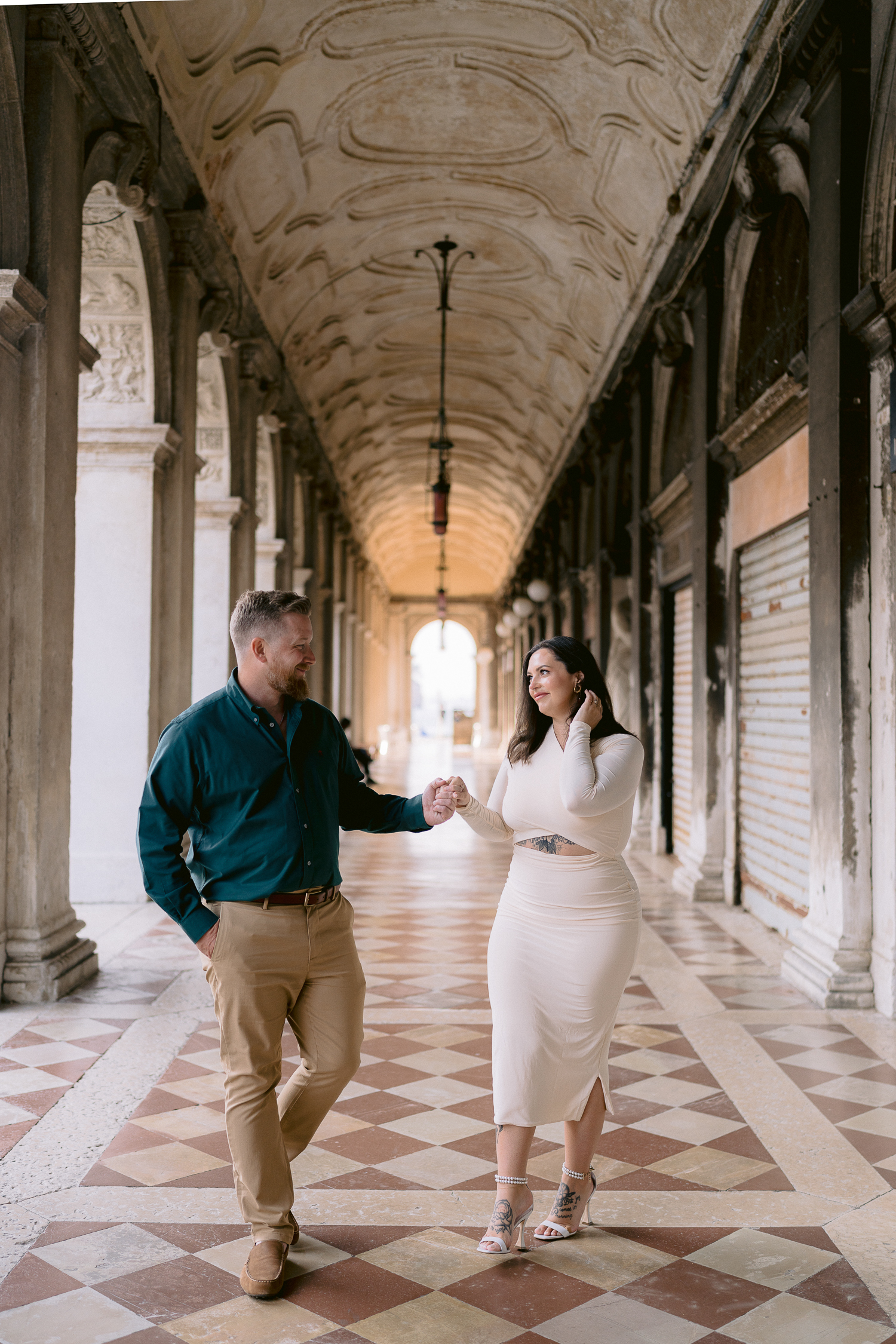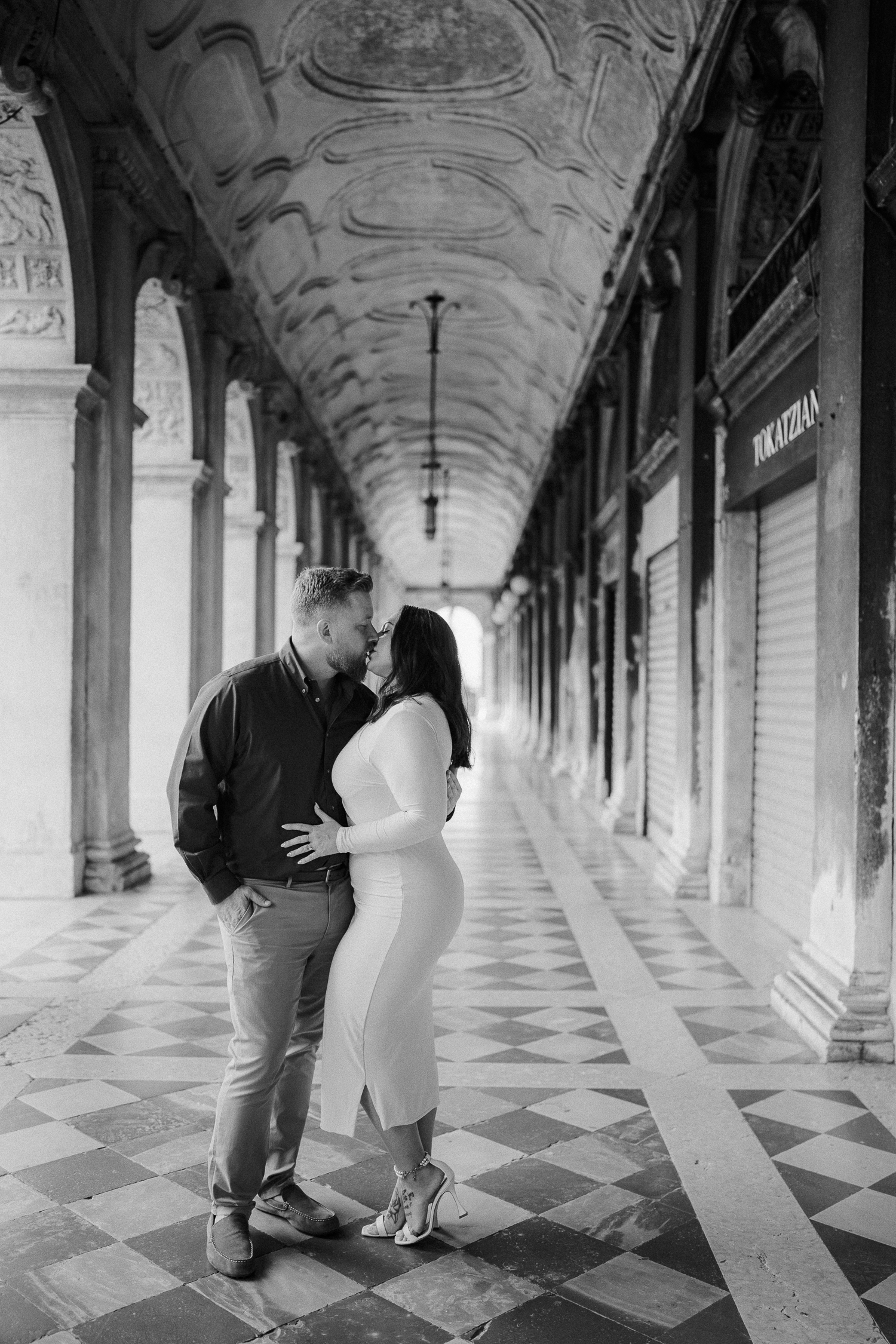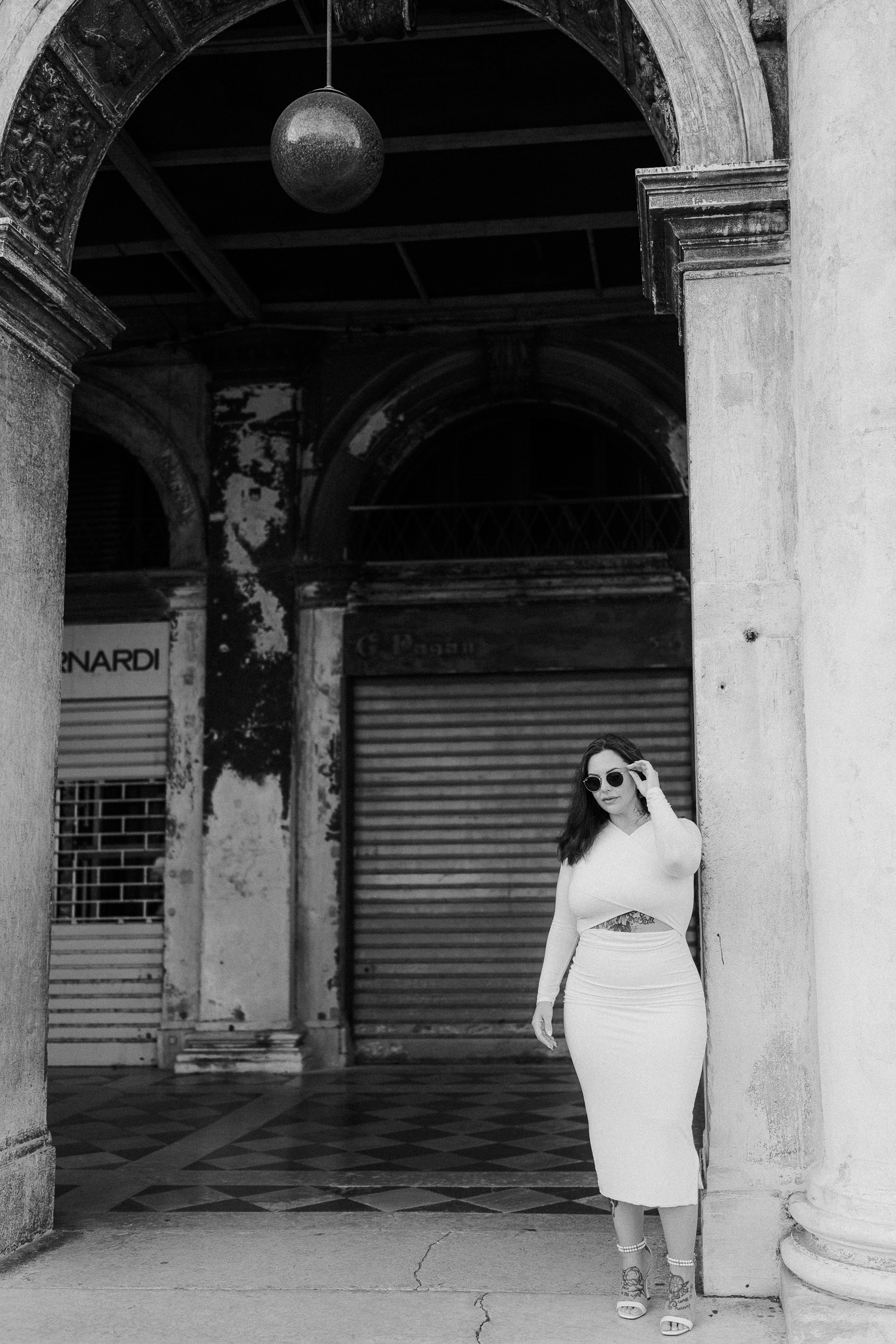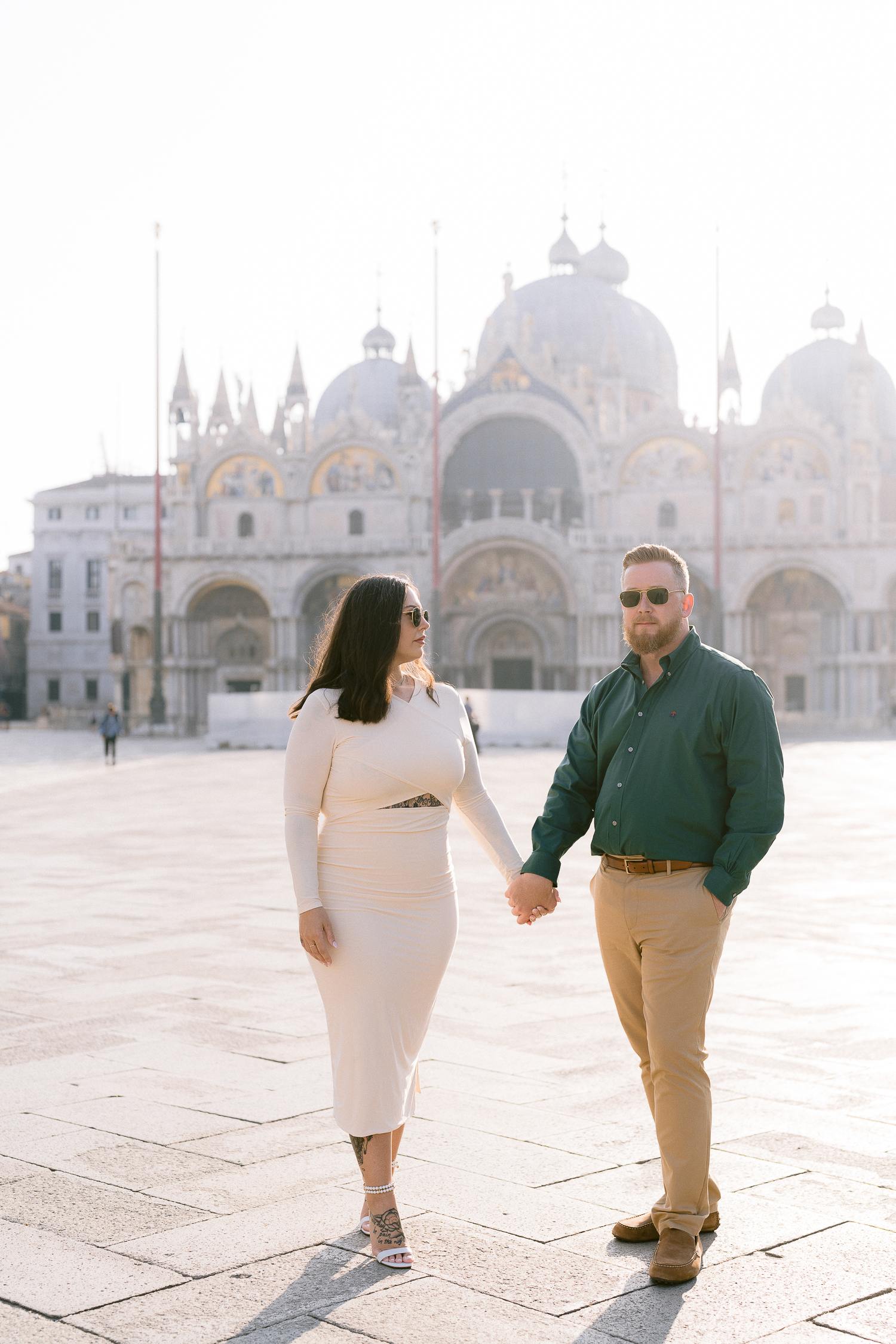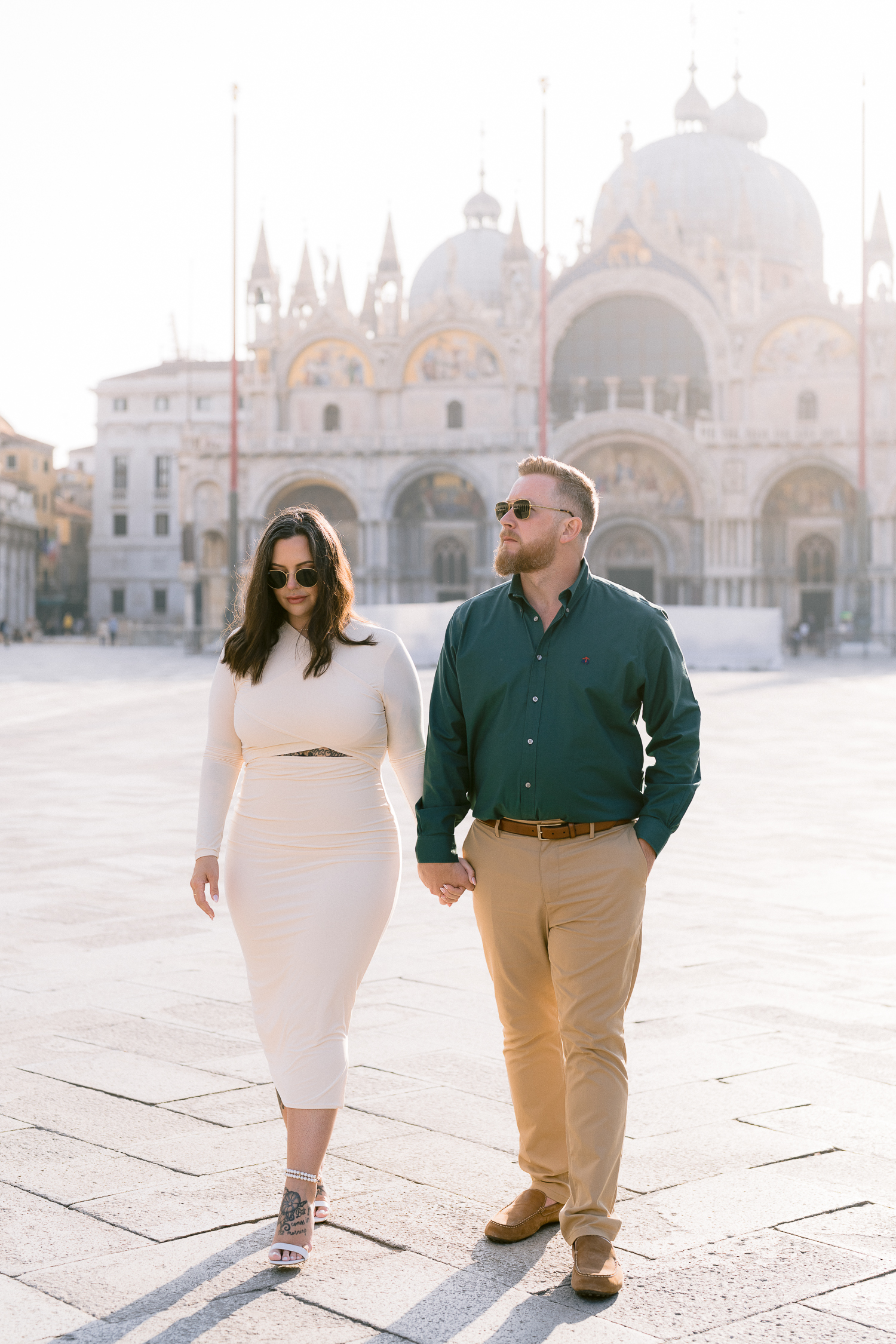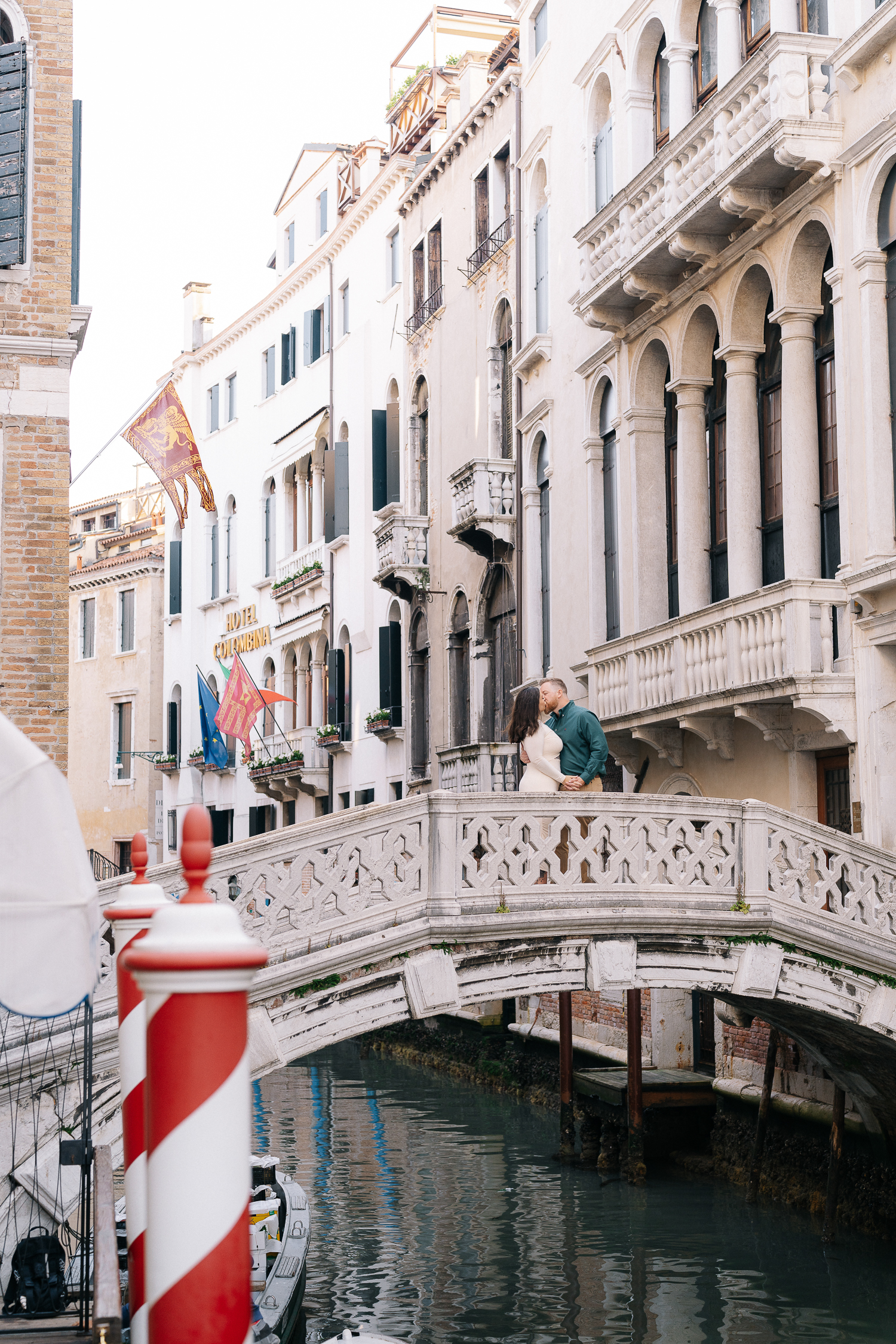 The Iconic Piazza San Marco: A Timeless Backdrop for Your Love Story
Venice couple photographer
Piazza San Marco, also famous as St. Mark's Square, is an iconic backdrop for countless love stories. Its timeless charm and picturesque setting make it an ideal location for engagement shoots. Undoubtedly, they are sure to capture the romance and beauty of your special moment.
Imagine strolling hand in hand with your partner through this historic square, surrounded by breathtaking architecture and fluttering pigeons. The ethereal atmosphere of Piazza San Marco creates a captivating backdrop for photography, allowing you to create cherished memories that will last a lifetime.
Whether it's against the backdrop of centuries-old columns or under the golden glow of Venetian streetlights, Piazza San Marco offers endless opportunities for capturing beautiful moments with your loved one. The enchanting blend of history, culture, and natural beauty makes this square an irresistible choice for couples seeking a truly magical setting.
So why not choose Piazza San Marco as the stage for your love story? Let its timeless beauty weave seamlessly into your narrative and allow its unique charm to enhance every frame.  This iconic Venetian square is sure to leave you with stunning photographs that perfectly encapsulate your journey together.
The Dreamy Canals of Venice: Navigating Love and Bridges
Discover the enchanting allure of Venice's canals, where love and bridges intertwine. This picturesque city has a romantic atmosphere, and the Venetian canals serve as the perfect setting for capturing moments of love and romance. Venice Photographer Italy
For a truly unique experience, consider a gondola ride photoshoot along the dreamy canals. Imagine gliding through the water in a beautifully decorated gondola, with your loved one by your side. The stunning backdrop of historic bridges will add a touch of magic to your engagement shoot or couple's photos.
The bridges that span across the canals offer an idyllic setting for capturing precious memories. Each bridge has its own distinct charm and architectural beauty, creating endless possibilities for romantic backdrops. From iconic structures like the Rialto Bridge to hidden gems scattered throughout the city, these bridges add depth and character to any photo session.
Whether you choose to embark on a gondola ride or wander through Venice's labyrinthine streets, you will find countless opportunities for breathtaking images in this captivating city. Let the charm of Venetian canals and bridges guide you on an unforgettable journey as you navigate love and capture timeless moments together.
The Stunning Rialto Bridge: A Symbol of Romance and Eternal Love
Venice Photographer Italy
The Rialto Bridge, a magnificent structure that arches gracefully over the Grand Canal in Venice, is not only a beloved Venetian landmark but also a symbol of romance and eternal love. It's architectural beauty and timeless charm have made it a popular choice for engagement shoots and romantic bridge photography.
Couples from all over the world are drawn to the allure of this stunning bridge, its elegant arches serving as a backdrop for capturing precious moments of love. The Rialto Bridge's intricate design, adorned with captivating sculptures and delicate details, adds an enchanting touch to any photograph.
For those seeking a touch of Venetian romance in their engagement photos, the Rialto Bridge provides an ideal setting. Its picturesque location amidst the bustling canals and vibrant atmosphere of Venice creates an atmosphere that is both dreamy and captivating.
Whether it's capturing stolen glances against the backdrop of gondolas gently gliding through the water or embracing amidst the soft glow of sunset light, couples can expect to capture breathtakingly romantic images on this iconic bridge. Venice Photographer Italy
So if you're looking to add a touch of magic and elegance to your engagement photoshoot, consider embracing the timeless allure of the Rialto Bridge. Let its historic beauty serve as a symbol of your love story – one that will be forever cherished in photographs that capture your everlasting bond.
Whether you want to capture the most romantic moments in Venice or just for a fun photoshoot, we can't wait to hear from you. Contact us via email or Instagram and let's create your dream shoot in Venice together.