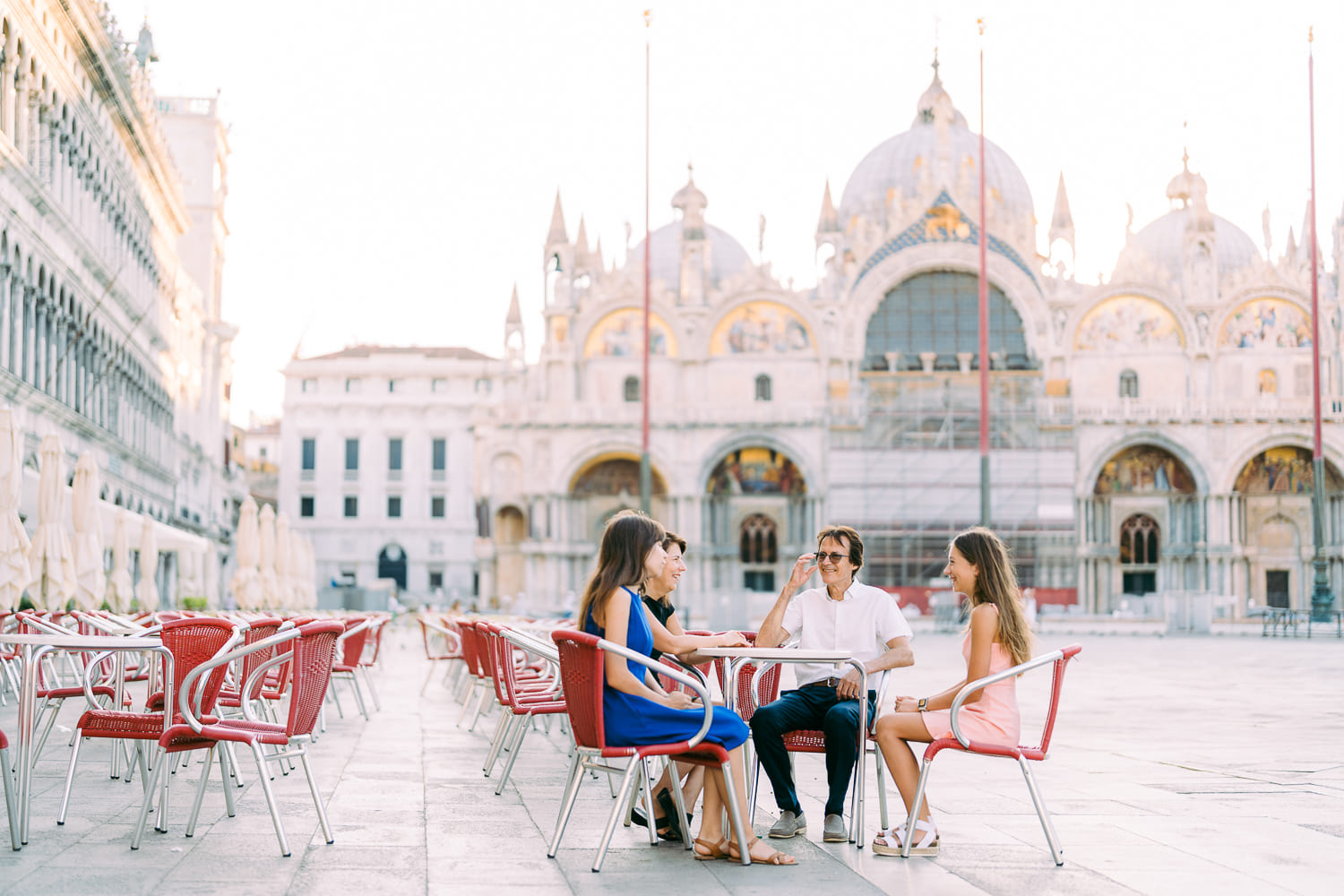 Family Photoshoot in Venice is a great way to create memories and spend quality time with your loved ones. The best part about having a photoshoot is that it can be tailored to your needs. For example, if you have kids, you can get them involved in the process of taking photos.
This blog is about a Venice family photoshoot and the first ever session with teens on vacation! Venice is a beautiful city, with its charming architecture and winding canals. It was the perfect backdrop for this family's photo session.
This gallery will convince you to wake up at sunrise to bring home precious memories.
People always say that the best moments in life happen when you least expect them. And this is especially true for those special moments with your teens.
Please, check also :
How can you get your family ready for a photoshoot in Venice?
This part of the article is about how to make it more fun for your children to take photos during you family photoshoot in Venice.
It's a tricky question, but if your little kids or teen-ages are not so excited about taking photos, it might be because they don't have the proper motivation. So how can you make it more fun for them?
There are many ways to do that, but one of the most common ways is by adding props and costumes. It will not only help them feel like they're playing dress up and having fun, but also get them excited about taking photos during your Venice family photoshoot.
The first step is to get a good photographer for you photoshoot with family in Venice. This person will be responsible for the whole process and it's important they know what they are doing. It's also important that they are able to communicate with the teenager.
A good family photographer in Venice will make sure that the the young adult is comfortable and happy on set. They'll also have a lot of experience with lighting, poses, and direction, so it should be easy for them to create a great photo shoot for their client.
Teenagers are often in the spotlight. They are constantly taking selfies and posting them on social media. They are also the most photographed generation to date. This is why it's important for parents to be mindful of how they photograph their teenagers.
Don't forget that not all teenagers like hugs and kisses with parents in front of the camera. Let them ne themselves and get some solo portraits for their socials.
Hope these tips were helpful for you! Can't wait to know about your travel dates and all the ideas for your Venice family photoshoot!