The Ultimate Guide to Finding the Perfect Family Photographer in Venice.
Capturing beautiful family photos while on vacation in Venice is a great way to make lasting memories. Undoubtedly, a great family photographer in Venice can help you capture the perfect moment with stunning backdrops and breathtaking views. They will be able to provide you with a variety of options for your family photos. From traditional poses to creative shots that reflect the unique atmosphere of Venice. With their experience, a great family photographer in Venice can create beautiful photos that you will cherish for years to come.
Documenting perfect memories with family photographers in Venice is a way to make sure you have lasting memories of your time in this beautiful city. Professionals can capture the special moments of your family, whether it be a romantic dinner, a fun day at Piazza San Marco, or even just a casual stroll through the city. With their help, you can keep these memories alive for years to come and share them with friends and family. Professional family photographers in Venice are experienced in making sure that each photo taken is perfect and captures all the emotions of each moment. Don't hesitate to check out our latest projects and get inspiration for your next trip to Venice!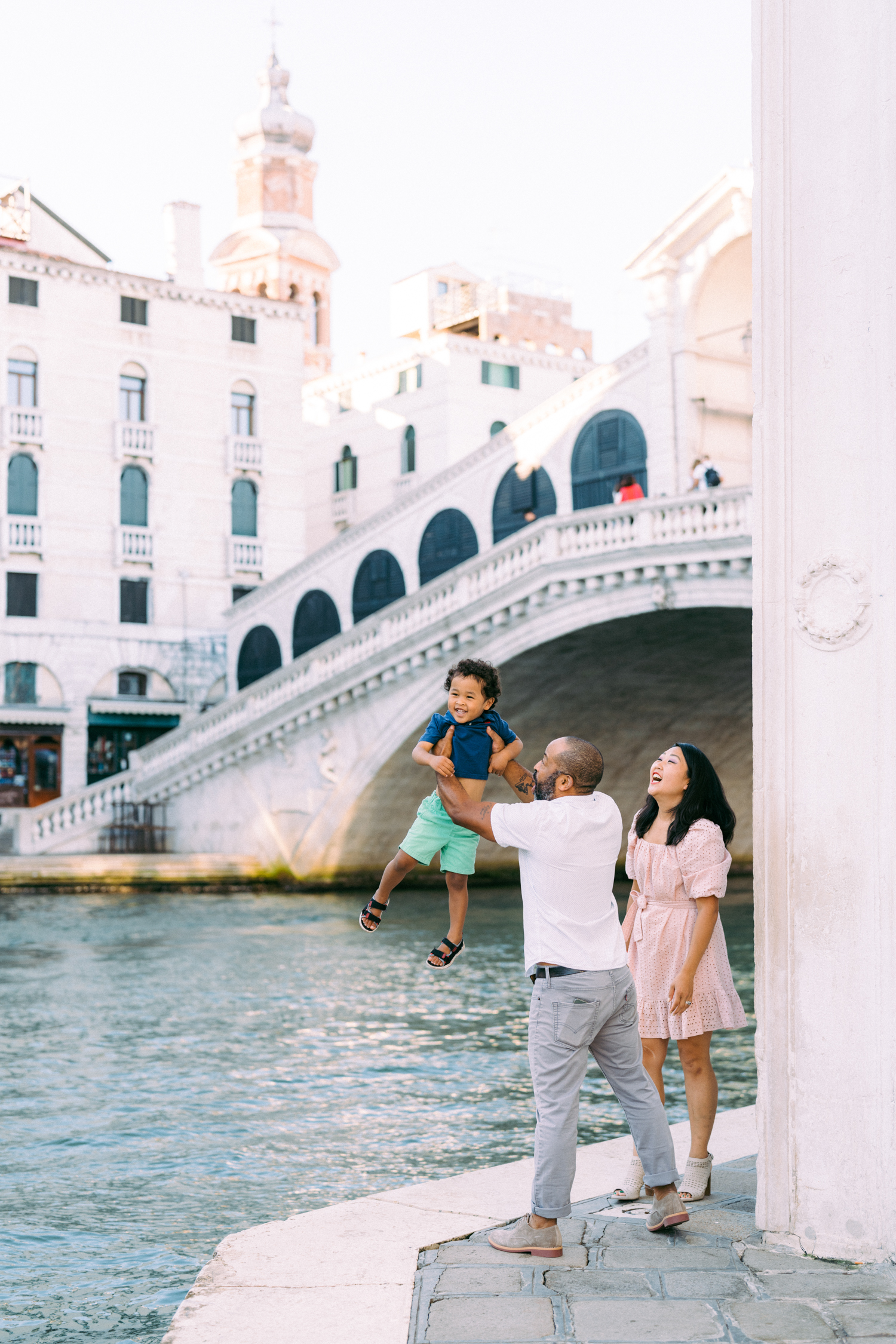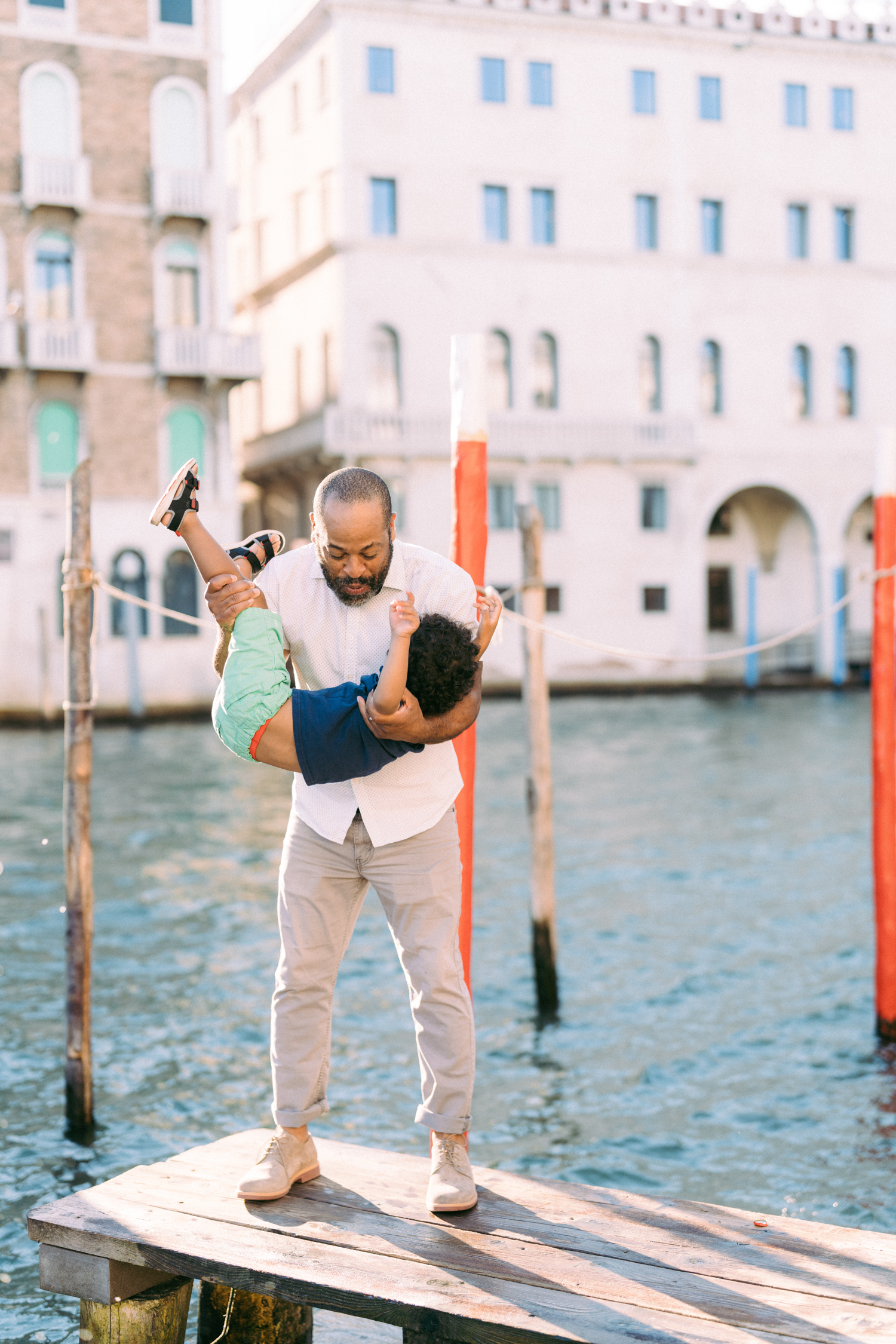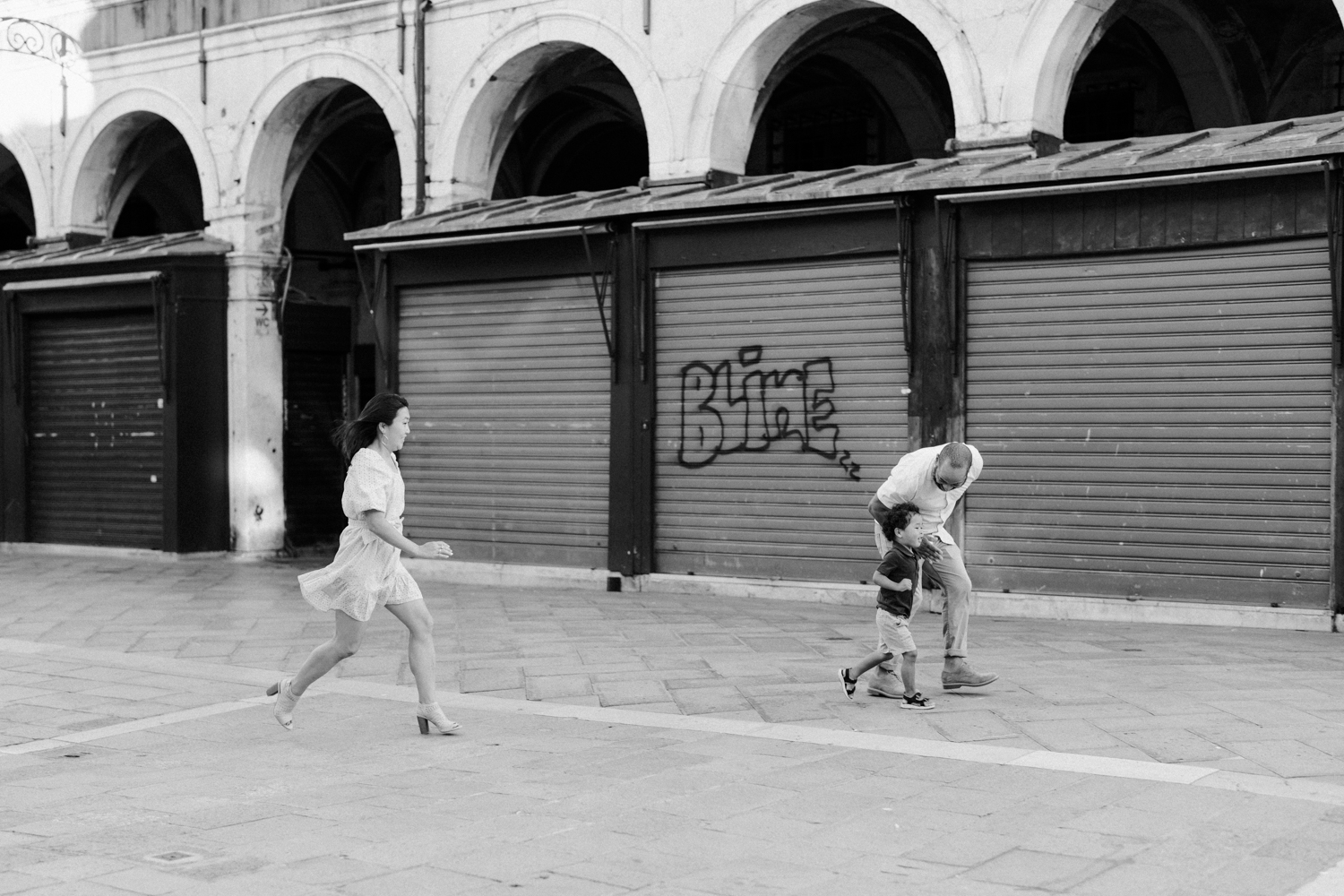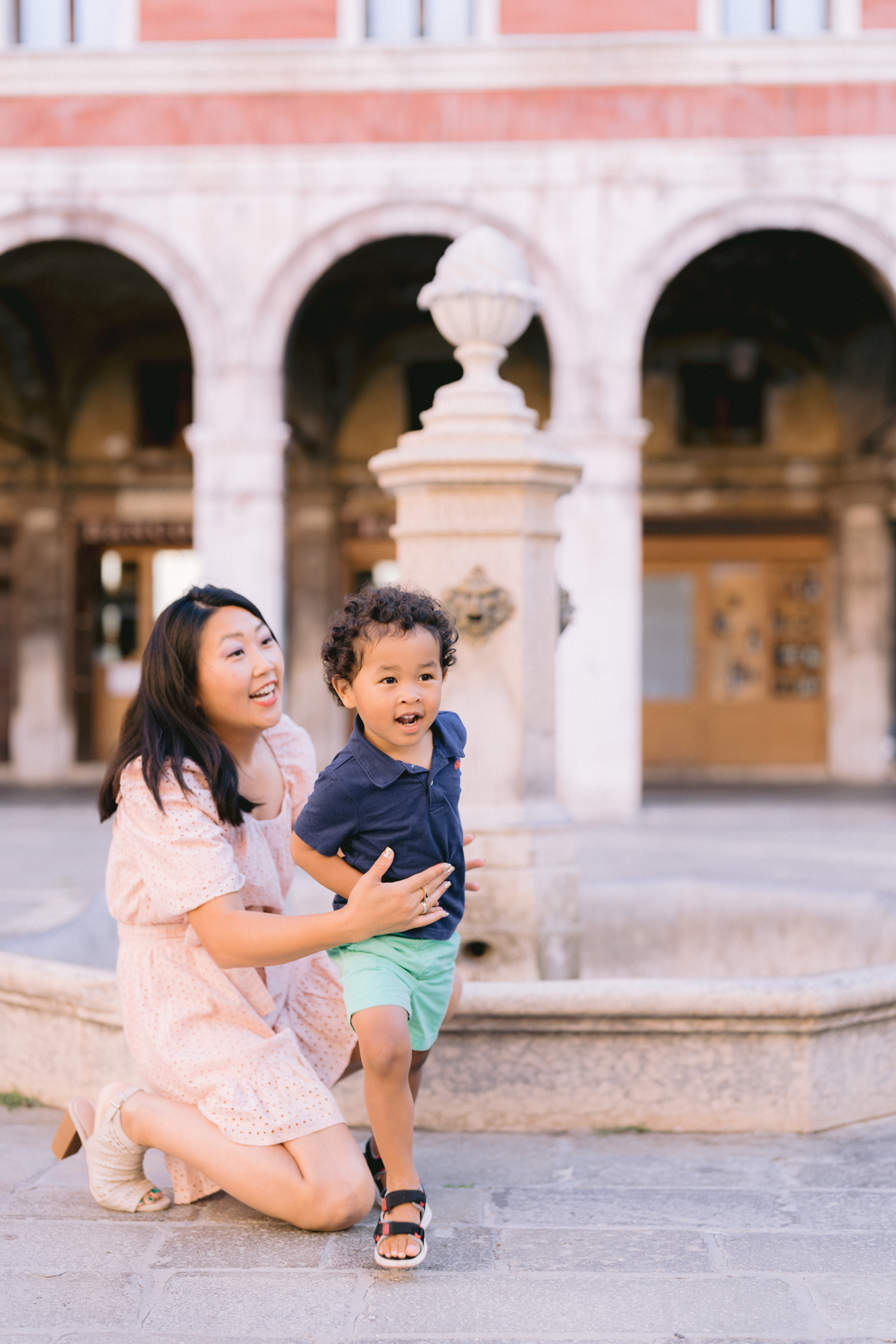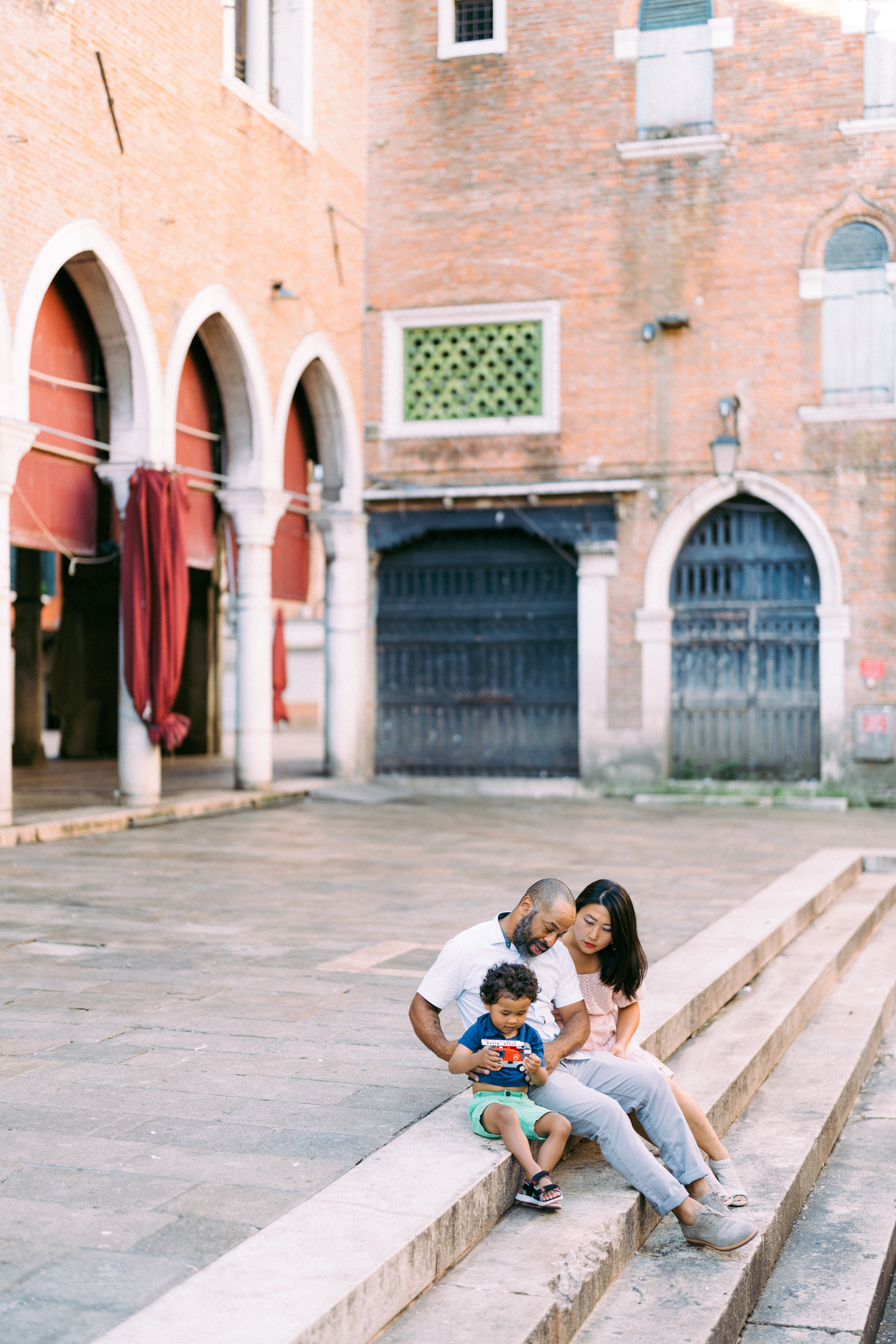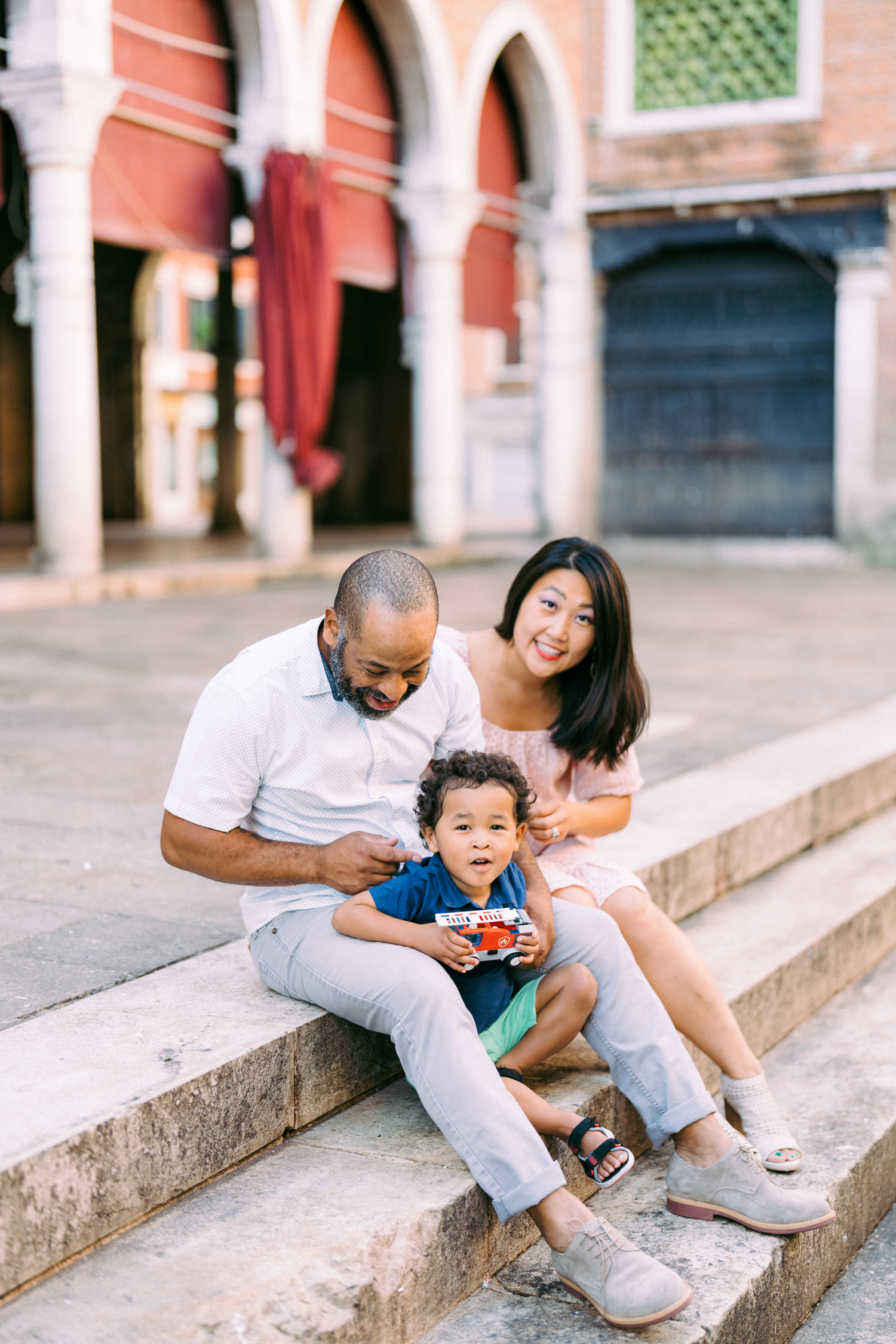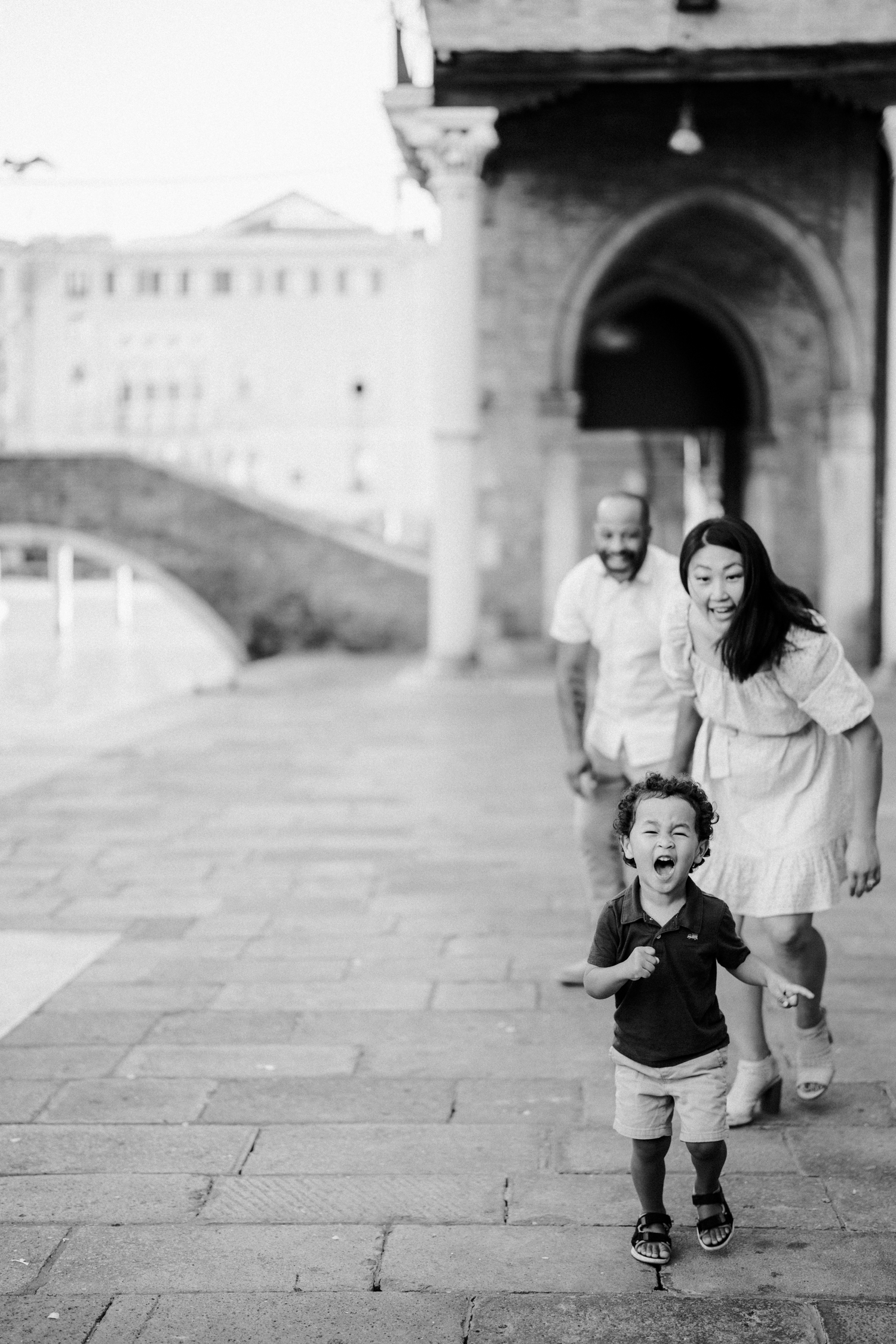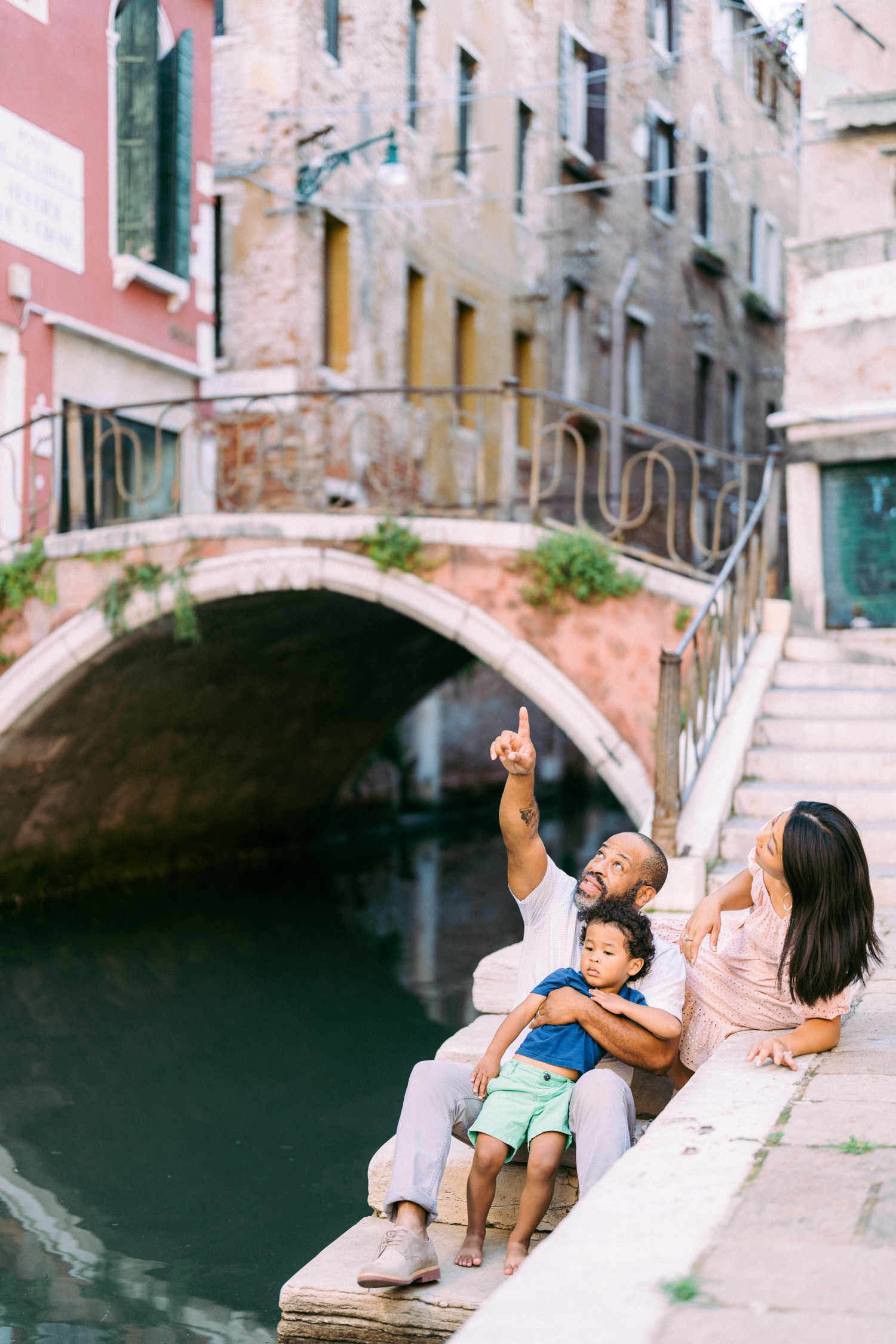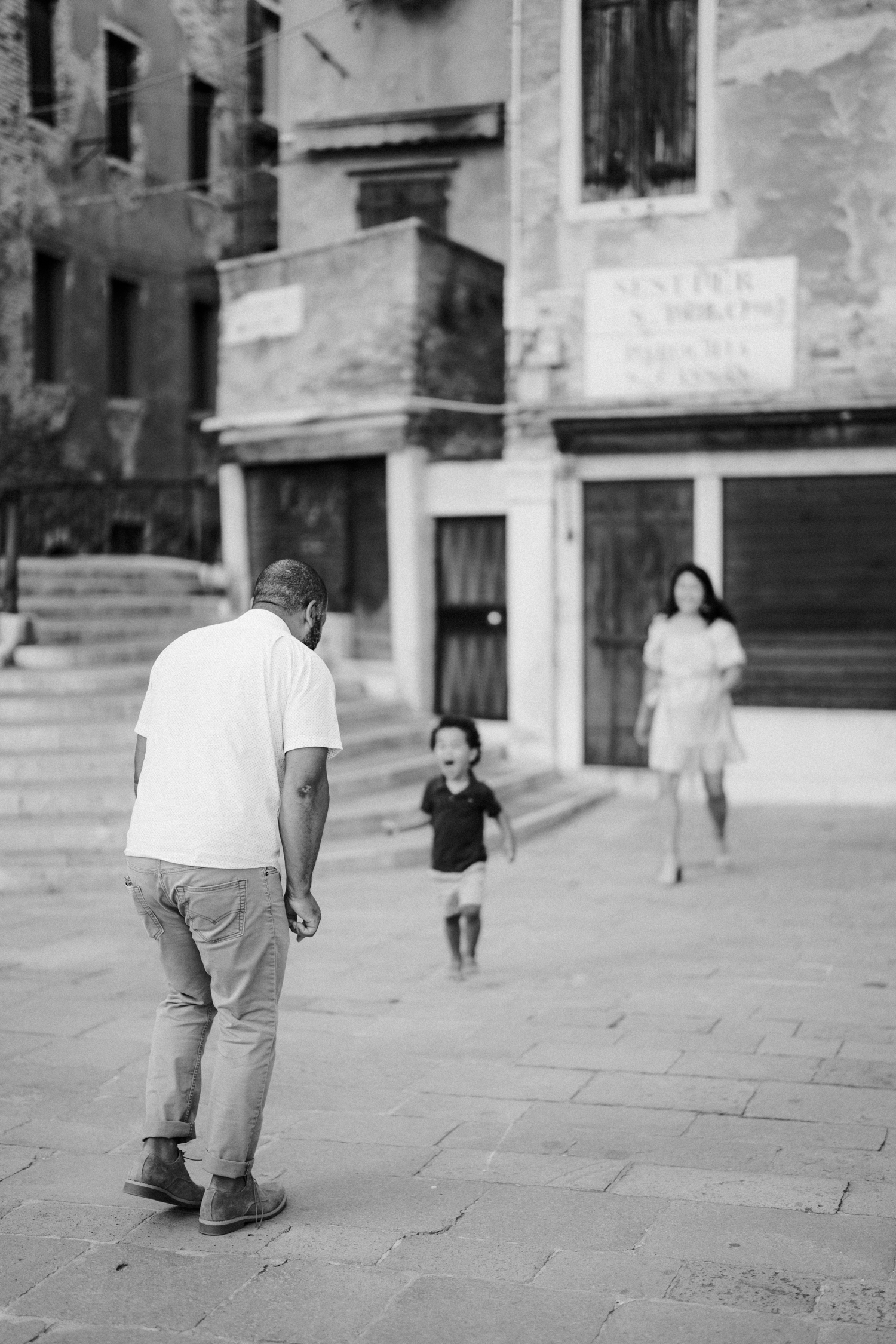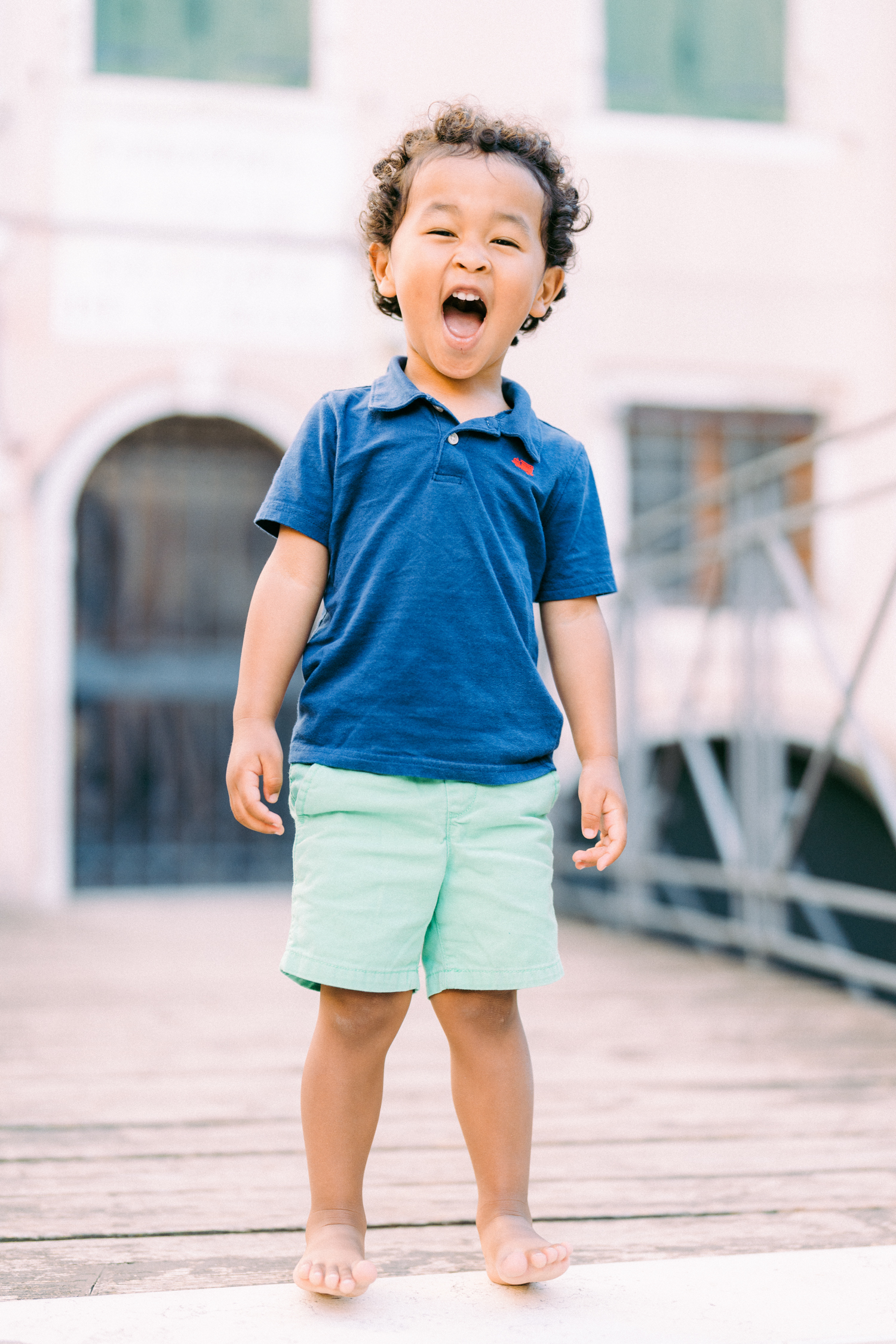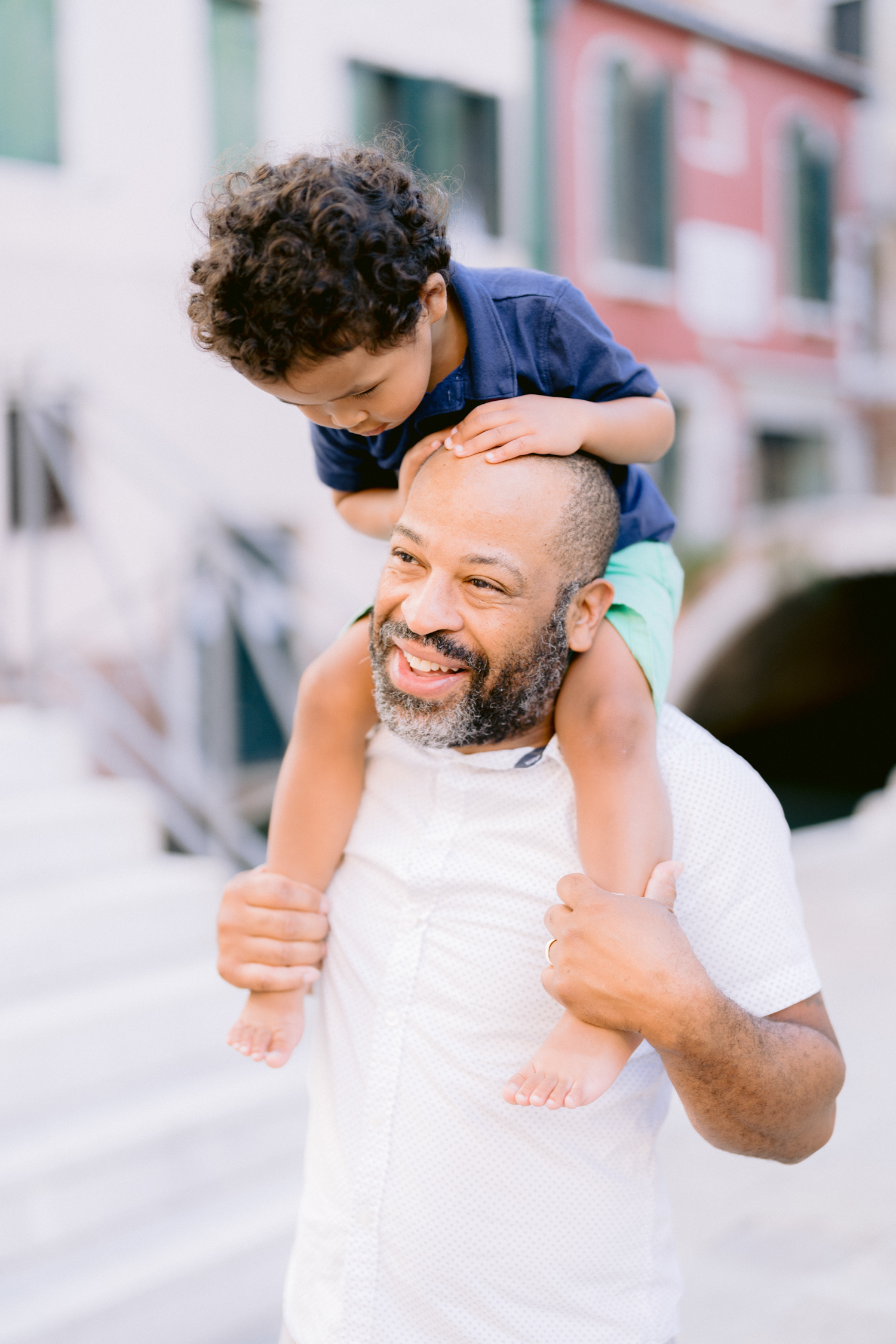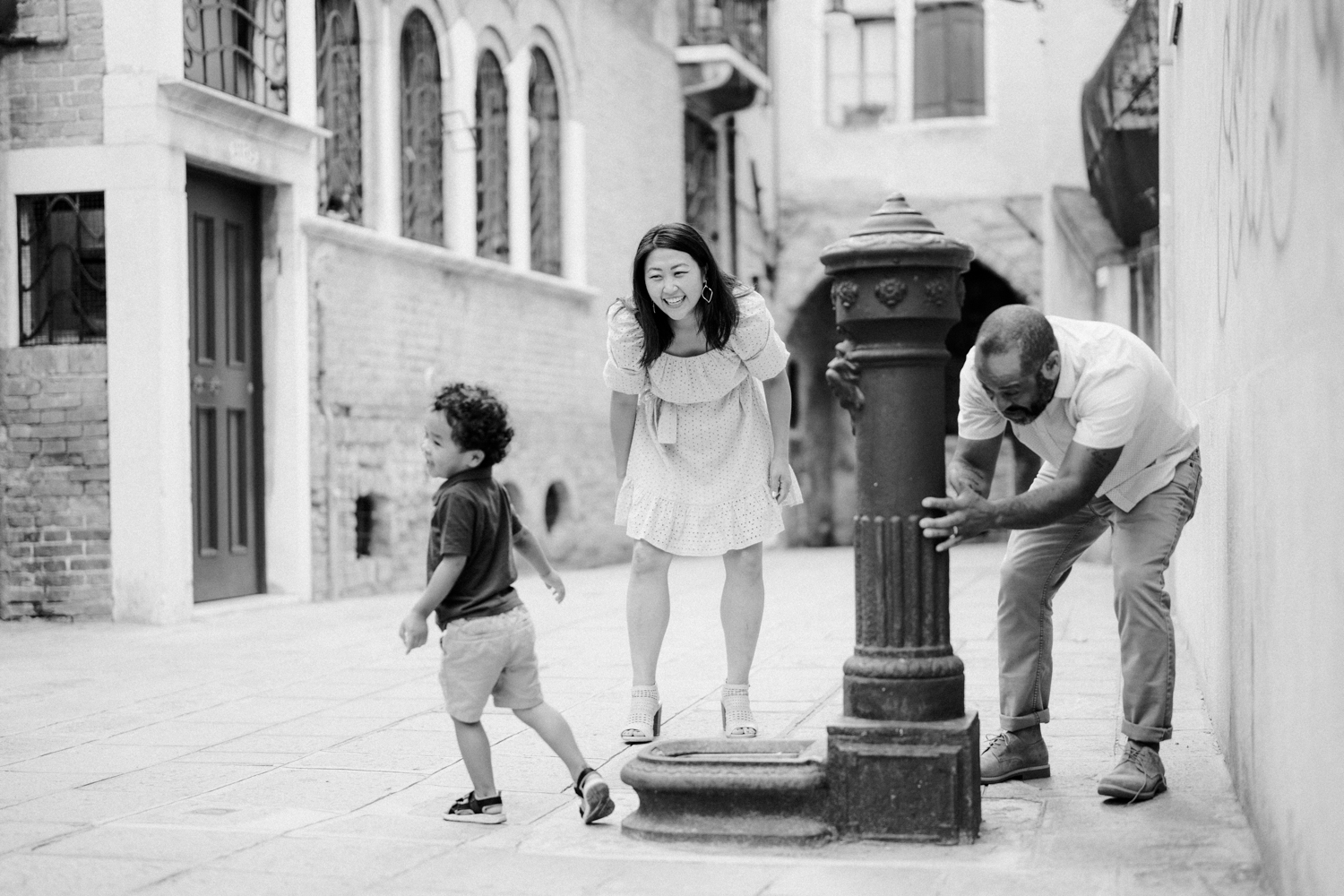 How to Find the Right Venetian Photographer for Your Family Photos.
Are you looking for the perfect photographer to capture your family's memories in Venice, Italy? The city of canals is an amazing backdrop for a family photo shoot. Finding the right photographer for your vacation can be overwhelming. With so many portrait photographers in Venice, it's important to find one who understands your vision and can capture the essence of your family. Here are some tips on how to find the right photographer for your family photos in Venice.
When booking a family photography session in Venice, Italy, there are many factors to consider. From the top-rated photographers in Venice to the best outdoor photoshoot locations, it's important to do your research and determine what is best for you and your family. Choosing the lowest price on the market can be eventually disappointing due to the insufficient work experience of a photographer.
Hiring a family photographer in Venice, it's highly important to book a time frame when your young kids are the most active.
Going to a dawn photoshoot, it's best to stock up on snacks.
For young kids, it's better if they wear comfortable clothes to let them feel free to play on the Venetian streets and squares. A family photoshoot in Venice should be a great memory of a fun time for each family member.
Are you looking for the best Venetian photographers to capture special moments? You've come to the right place! Send us a message via the Contact Page. We will be happy to discuss your family Venice photoshoot! So you can make sure your special day is captured perfectly.