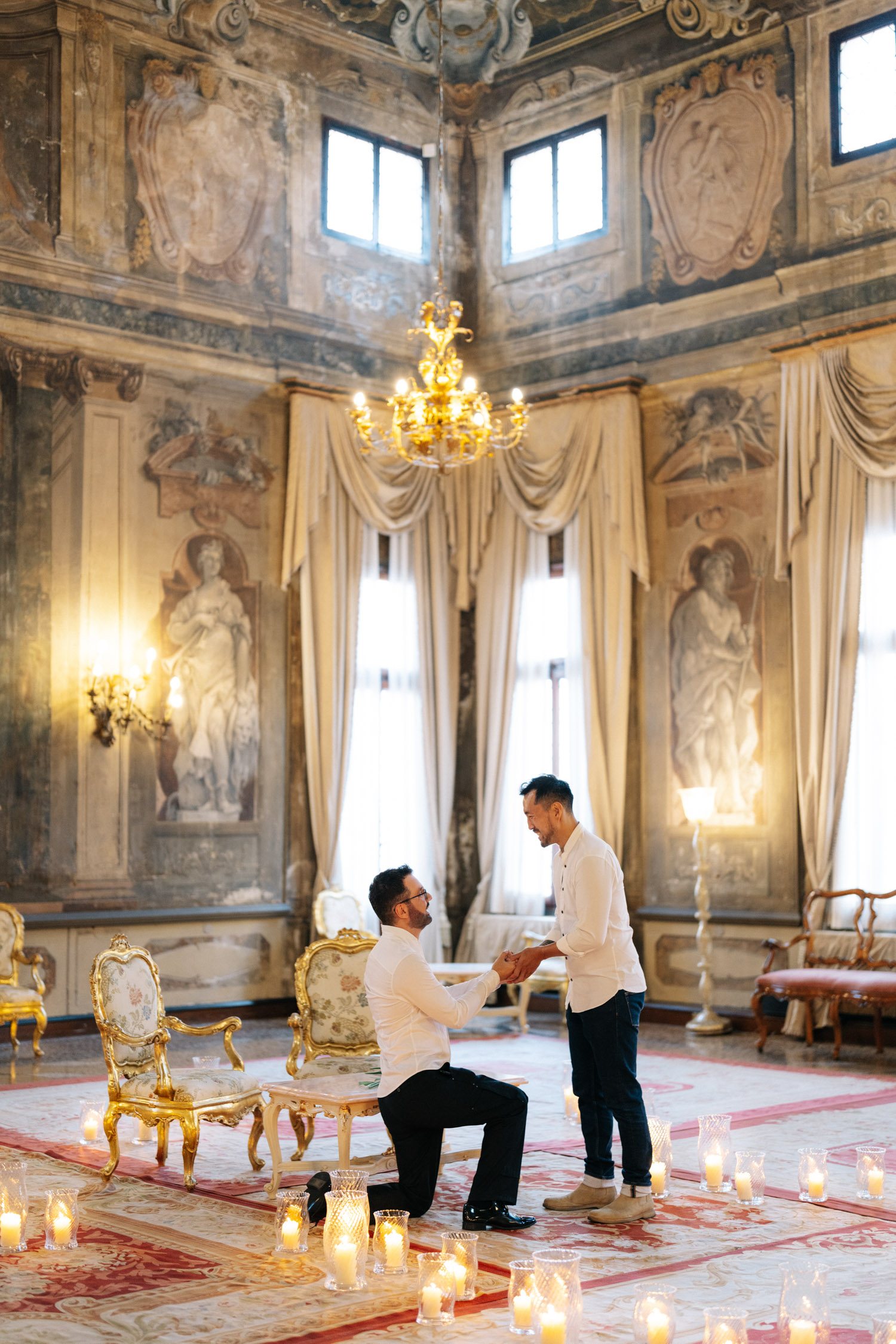 Shopping for an engagement ring is a special experience before you hire a proposal photographer in Venice. It's important to get the right one that reflects your love and commitment to your partner. When shopping for an engagement ring, there are several factors to consider such as the type of diamond, the quality of the metal, and even the design. In this article, we will discuss what you should look for when shopping for your engagement ring before your Venice proposal photographer capture the "YES".
Different Types of Engagement Rings
An engagement ring is a symbol of love and commitment between two people. As such, it is important to choose the right type of engagement ring that best reflects your relationship. First of all, decide on the diamond cut and color.
There are many different types of engagement rings available, each with its own unique benefits. From solitaire diamond rings to cushion cut halo engagement rings and pear-shaped diamond rings, there is something for everyone. Emerald-cut engagement rings are also becoming increasingly popular due to their timeless elegance and sophistication. No matter which types you choose, you can be sure that it will be a beautiful symbol of your love. Booking your Venice proposal photographer, ask her or him to take a couple of close-ups. So you have also a few pictures of the ring to share with loved ones.
Also, be sure you know the ring size. Here are some tips that help you find out the right size without her or him noticing it.
Choosing the perfect engagement ring before can be a daunting task, especially when trying to decide between pre-made or custom-made designs. Pre-made rings are often more affordable and offer a wider selection of styles, but custom-made jewelry offers the unique ability to create something entirely unique for your special someone. Both options have their own advantages and disadvantages, so it is important to consider all factors when making your decision. From wedding band design ideas to bespoke jewelry designers online, there are plenty of options available for those looking for the perfect engagement ring. 
By the way, your proposal photoshoot in Venice is going to be way less stressful if you travel with insurance for the engagement ring.
Are you ready to start your surprise proposal trip? Then you may also learn how to hide the engagement ring from your partner and travel safely.
If you already bought a ring and are ready to capture the moment, here are tips to help you find Venice proposal photographer.