Indeed, this city is a romantic city that has been inspiring couples to book a Venice couples photographer. A sunrise couples photoshoot in Venice is an unforgettable experience. It can only be captured with the help of a professional photographer in Venice. The unique charm of the city is perfect for a romantic couple's photoshoot in Venice. You may look to capture your love story or want some beautiful photos to remember your time together. Undoubtedly, A sunrise couples photoshoot in Venice will provide you with memories that will last forever.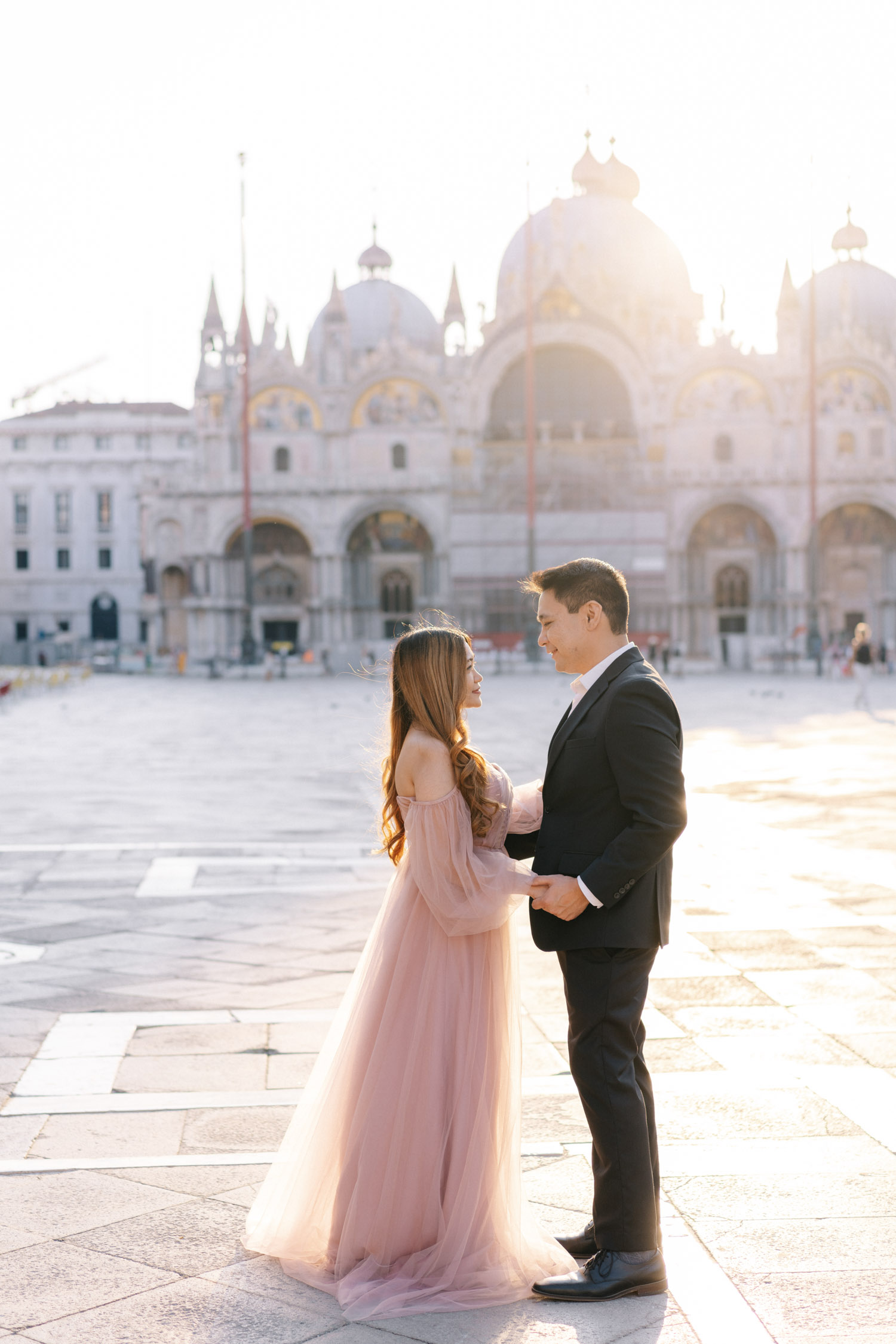 Tips for Choosing the Perfect Location for Couple Photoshoot in Venice
Venice is a stunning city full of photogenic spots, making it the perfect destination for a romantic photoshoot. With its canals, bridges, and cobbled streets, couples can capture beautiful moments with help of their Venice couples photographer.
Whether you are looking for a classic Venetian scene or something more unique and off-the-beaten-path, there are plenty of amazing spots to choose from. In this article, we will discuss some tips on how to choose the perfect location for couple photoshoot in Venice. We will look at some of the best places for a romantic photo session in Venice and some ideas that you can incorporate into your shoot.
When taking romantic couple photos, what you wear and bring with you can make a huge difference in the result. From the perfect dress for a romantic couple photoshoot in Venice to the best accessories for a couples photoshoot, here are some tips on what to wear and bring to make your photos extra special.
What to Wear and Bring?
Whether it's an intimate photo shoot or an elopement in Venice, having the right wardrobe and accessories can help create beautiful memories that last a lifetime. From statement jewelry pieces to dresses with flowy fabrics, here are some ideas on how to dress up for your romantic couple photoshoot. Plus, don't forget about all the little things that can add that extra touch of romance – like flowers or balloons! So grab your most stylish outfits and accessories and let's get ready for an unforgettable photo session!
With your Venice couples photographer, you can avoid crowds and catch morning light just before sunrise. It's the ideal time to document your love and experience an unforgettable morning Venice walk.
Obviously, capturing the perfect couple shot in Venice can be challenging, especially when you are trying to get creative with different angles and shots.  We're ready to help you document your special moments in Venice.  Send us an email or drop a message on Instagram. By following these tips, you will be able to capture beautiful moments between couples in a unique way.