Alina Venice Elopement Photographer. Italy wedding photographer
An elopement photoshoot is a unique way to capture your special day in an intimate setting. It's a great way to get creative and have fun with your wedding photos without the pressure of a large wedding. Whether you're eloping in Venice, or anywhere else, you'll need to prepare for your elopement photoshoot. With the right wedding photographer and some helpful tips, you can create beautiful memories that will last a lifetime.
5 Amazing Locations in Venice for a Perfect Elopement Photoshoot.
Alina Venice Elopement Photographer.
Venice is one of the most romantic cities in the world, and it's no wonder why couples flock there for their elopement photoshoots. With its winding canals, stunning architecture, and breathtaking views, it's the perfect backdrop for a romantic getaway. Whether you're looking for a traditional photoshoot or something more unique, there are plenty of amazing locations in Venice to choose from. From the iconic Rialto Bridge to San Giorgio Maggiore Island, here are 5 of our favorite spots for a perfect elopement photoshoot in Venice. Italy wedding photographer.
The dreamy, colorful, and probably the most iconic bridge in Venice, is the Splendid Hotel Venice Bridge. With lots of colors, flowers, and gondolas passing under the bridge, it creates the perfect background for your wedding photography in Venice.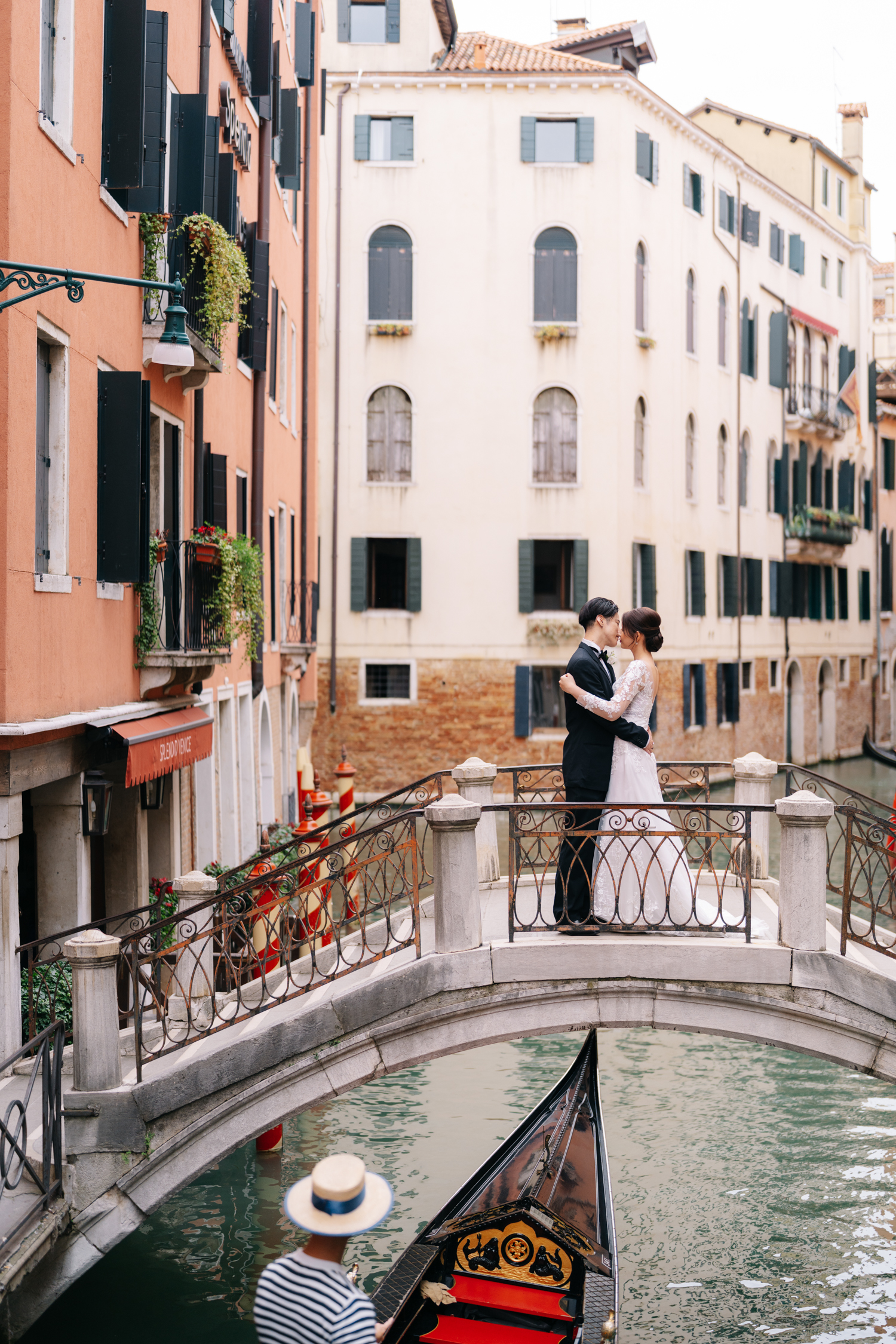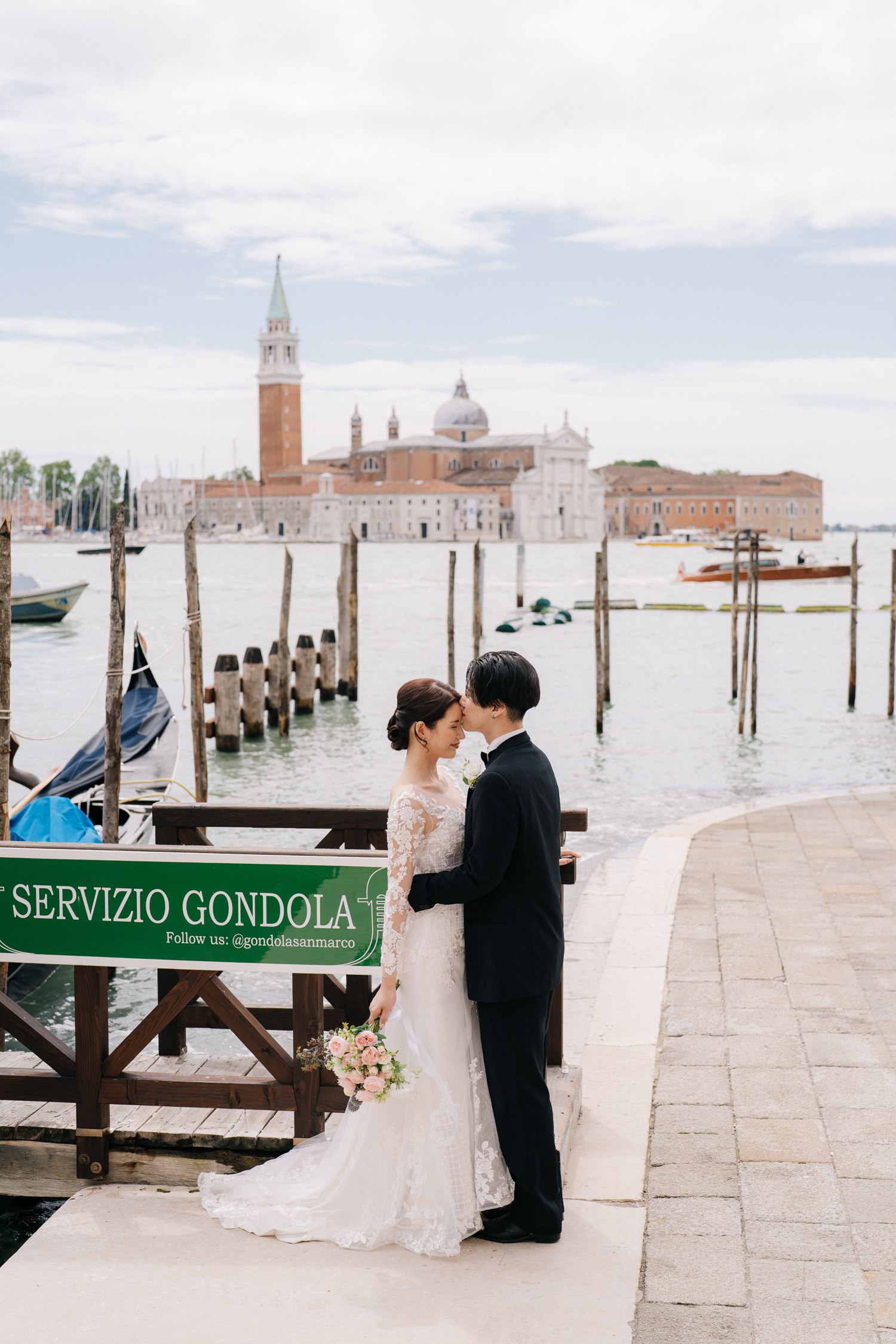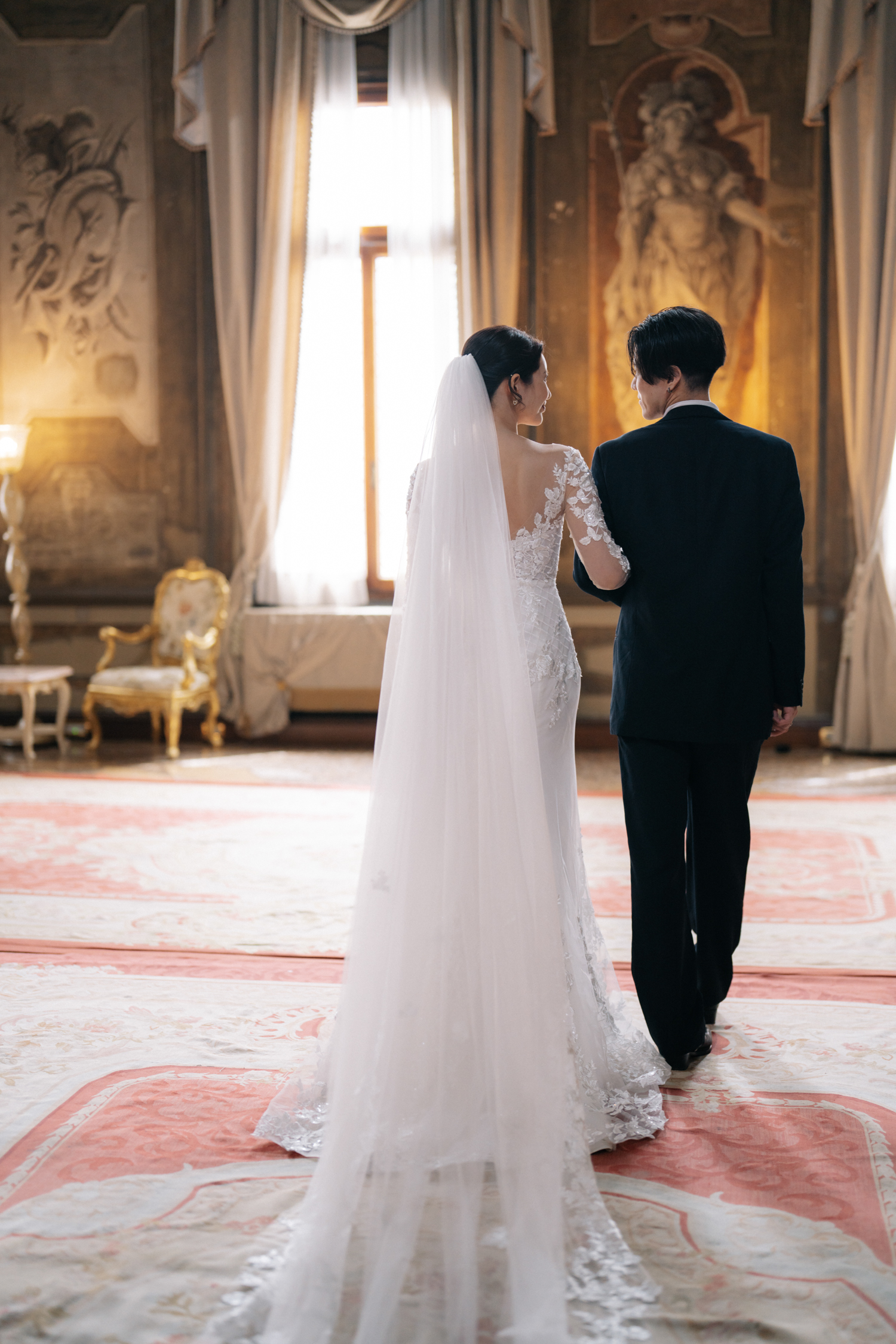 Gondola Wedding Photography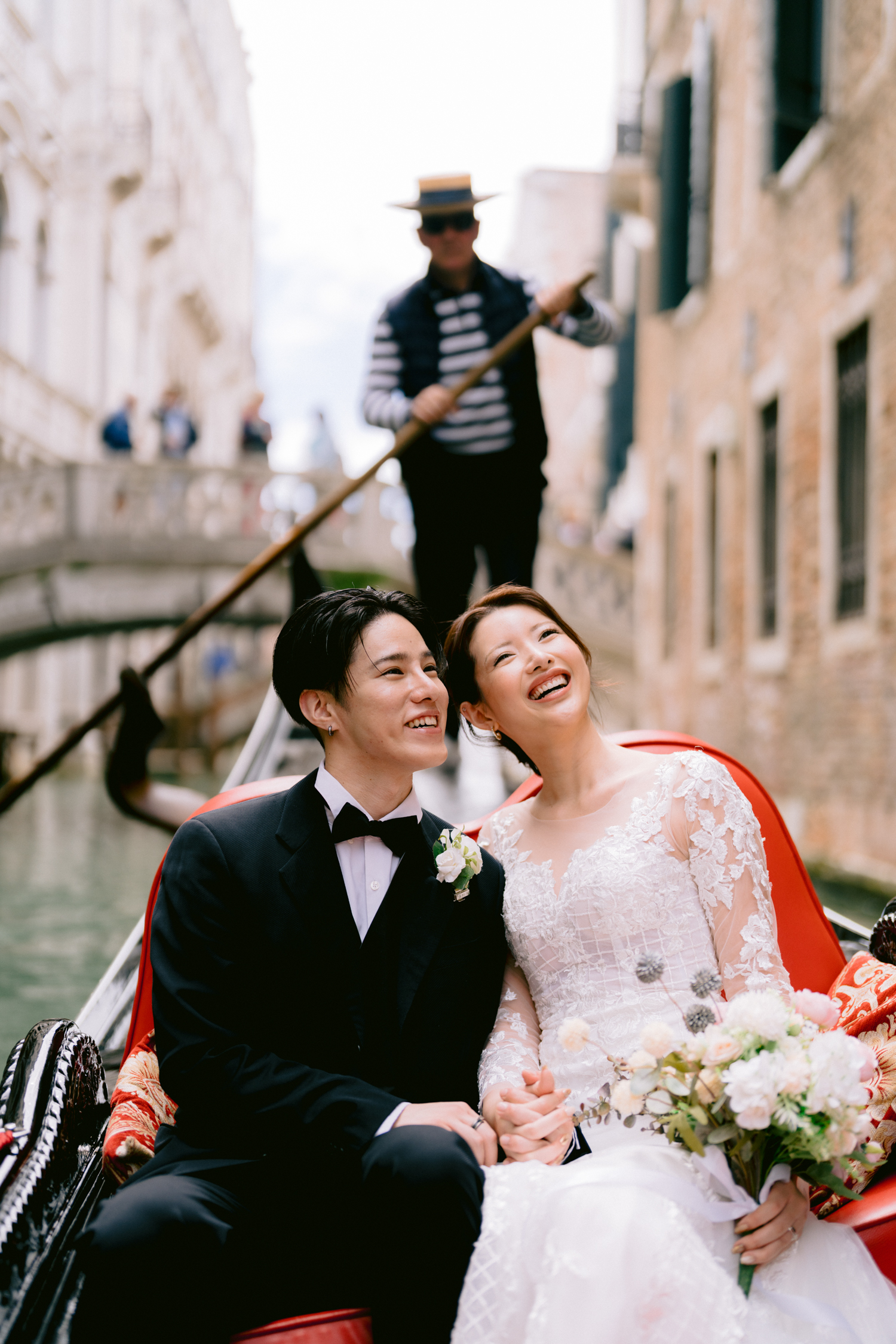 Arches of St Mark's Square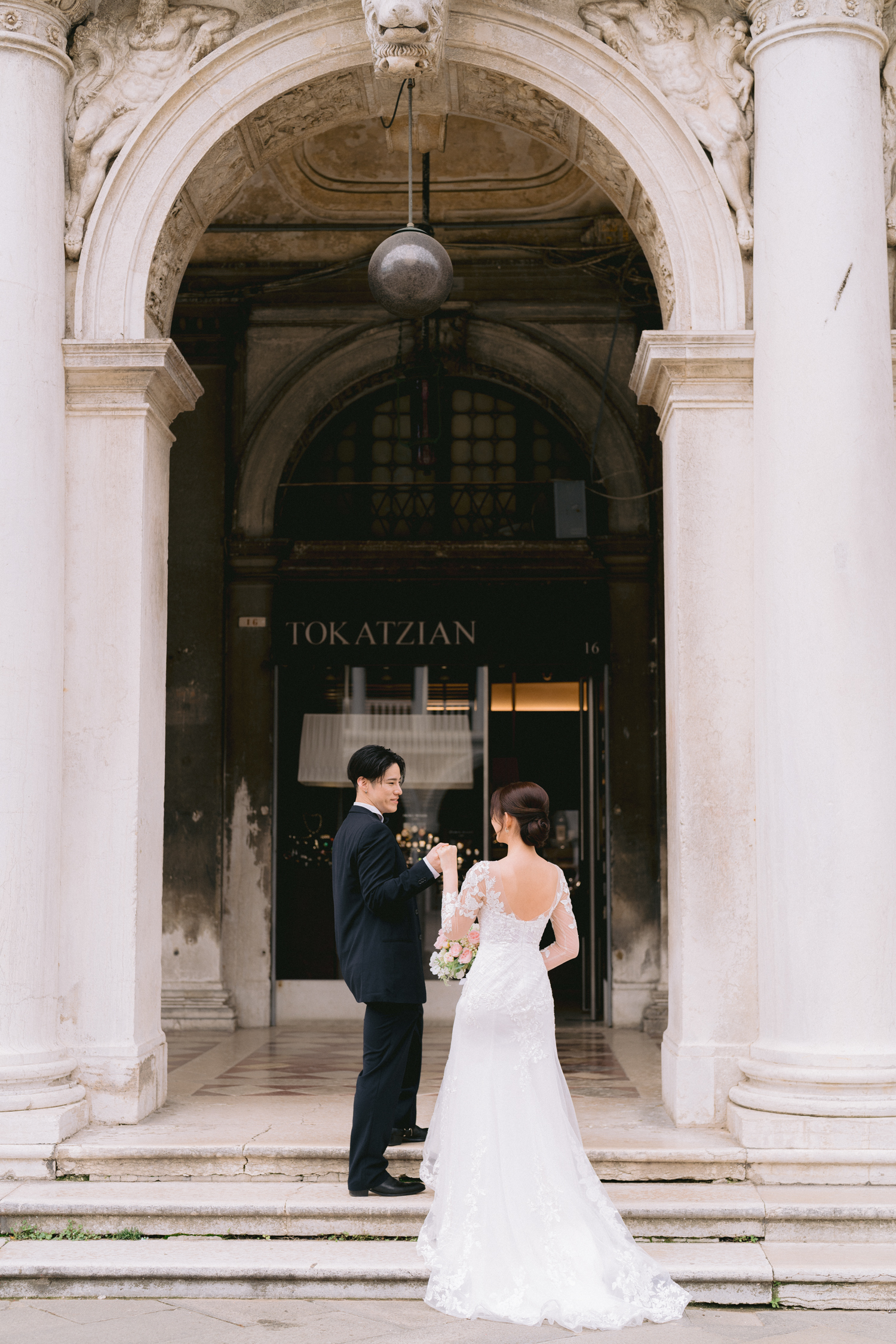 Tips on Choosing a Professional Wedding Photographer for Your Elopement Shoot
Are you planning an elopement shoot in Venice, Italy? If yes, then you need to make sure that you choose the right wedding photographer for the job. Professional wedding photographers in Venice can capture stunning photos of your special day. This article will provide tips on how to choose a reputable and experienced photographer who can capture beautiful memories of your elopement shoot in Venice. We will also discuss the typical prices and packages offered by professional wedding photographers in Venice so that you can make an informed decision. Italy wedding photographer
Essential Poses & Props to Capture Creative Photos During Your Elopement Shoot
Planning a romantic elopement photoshoot? You'll need some creative poses and props to capture the perfect photos. From fun and flirty to intimate and romantic, there are endless possibilities when it comes to capturing special moments during your elopement shoot. Here are some ideas for essential poses and props you can use to make your photos unique and memorable.
If you started planning your dream elopement photoshoot in Venice, we can't wait to hear from you via Instagram. Also, don't hesitate to send us an email to ask for any additional info.