Book Venice Engagement Photographer. Venice Proposal Photographer – Alina Indi.
Venice is a city of romance, beauty, and charm. With its winding canals, grandiose palaces, and picturesque bridges, it is the perfect backdrop for an engagement or wedding photoshoot. Whether you are looking for a romantic getaway or a destination wedding photographer in Venice, this city has something to offer for everyone. Come explore the cobblestone streets and gondolas of Venice with your significant other and make memories that will last a lifetime!
The Perfect Destination for Karina and Willy's Engagement Photoshoot
. Book Venice Engagement Photographer
Karina and Willy have been looking for the perfect destination for their engagement photoshoot. Venice, Italy is the perfect location to capture beautiful and romantic photos of their special moment. From its stunning canals to its vibrant streets, Venice offers a variety of wedding photography locations that will make for beautiful engagement photos. Whether they want to take pictures in front of iconic landmarks or in hidden alleyways, Venice has it all. Let's explore some of the best engagement photo locations in Venice where Karina and Willy had their Italian photoshoot! Book Venice Engagement Photographer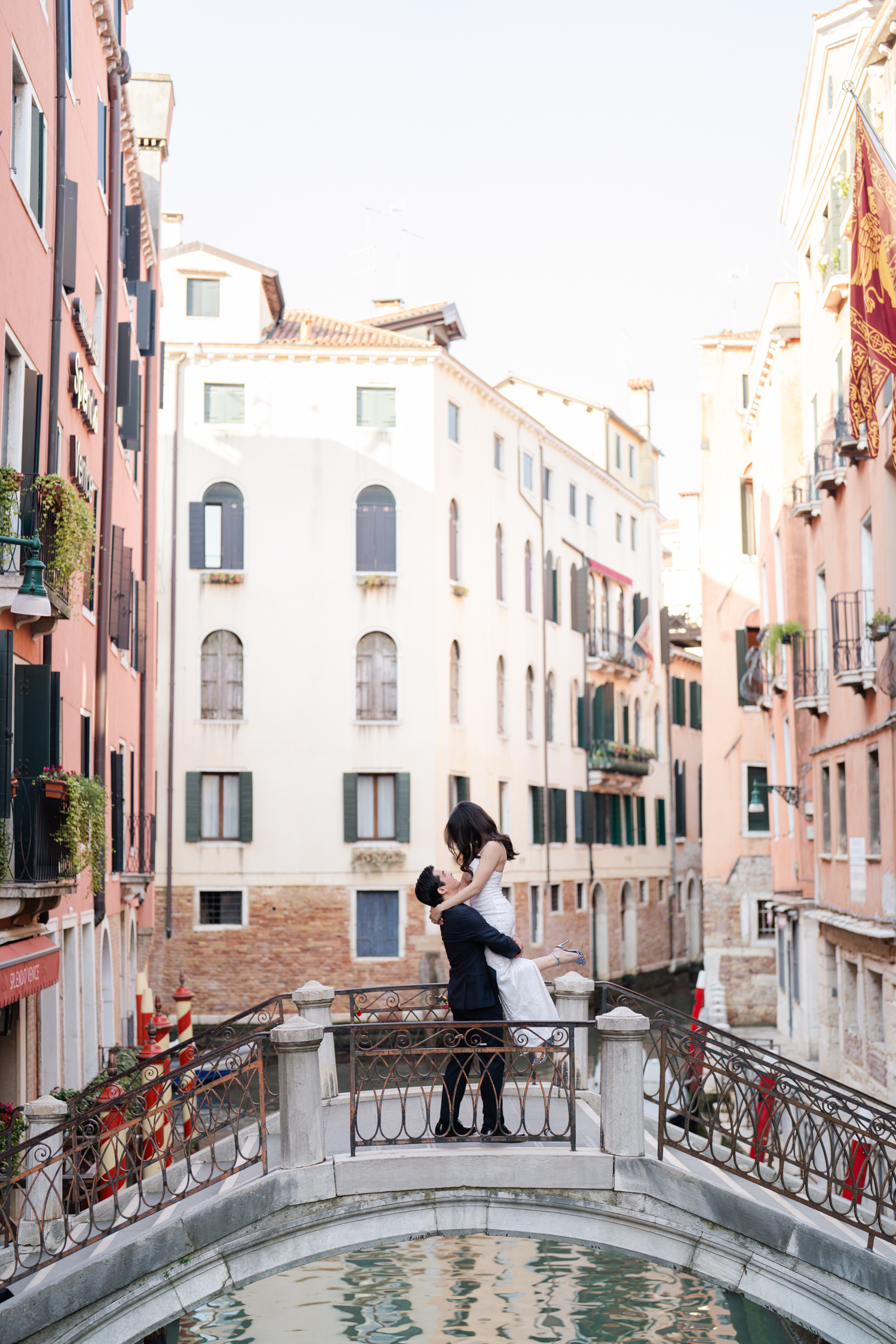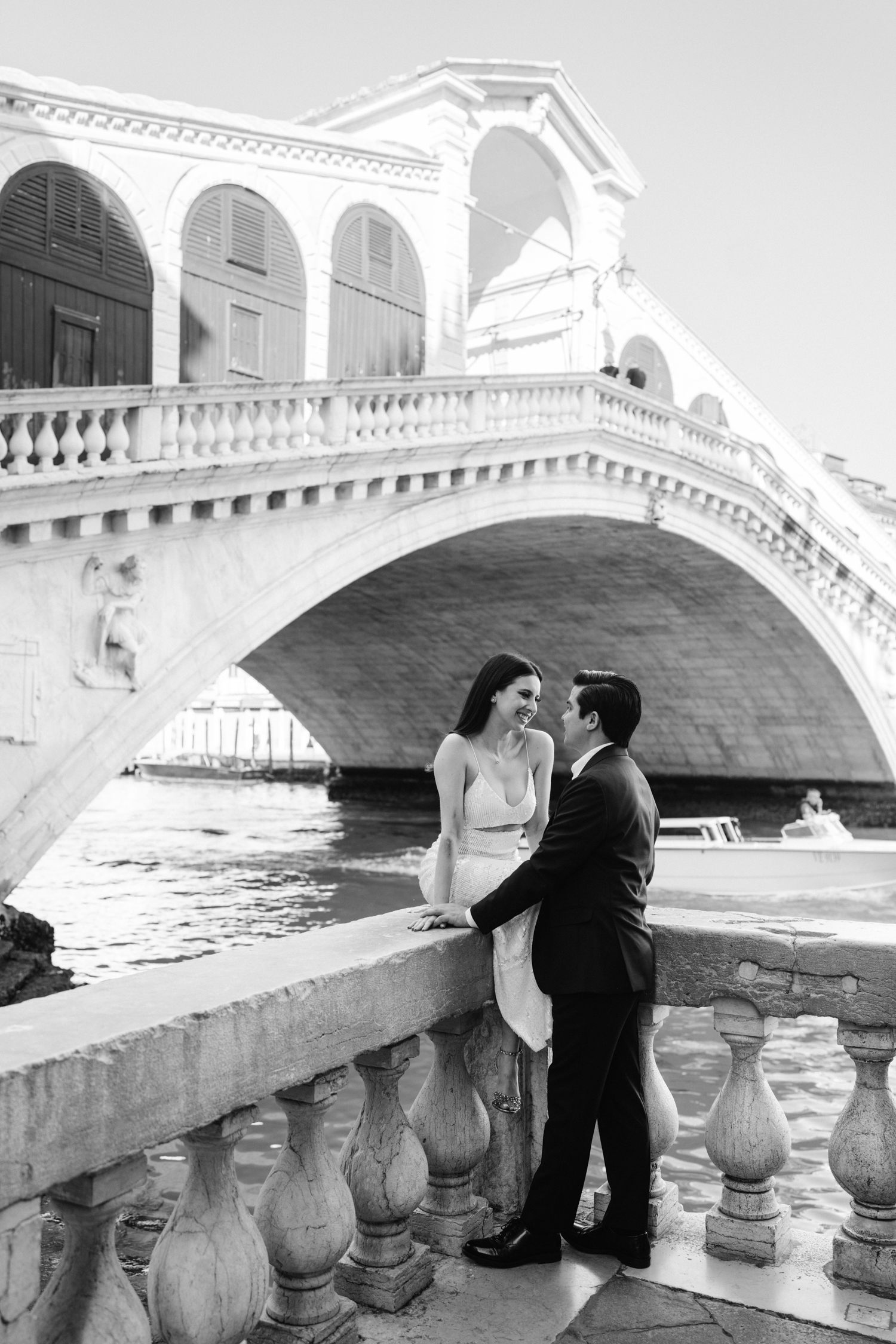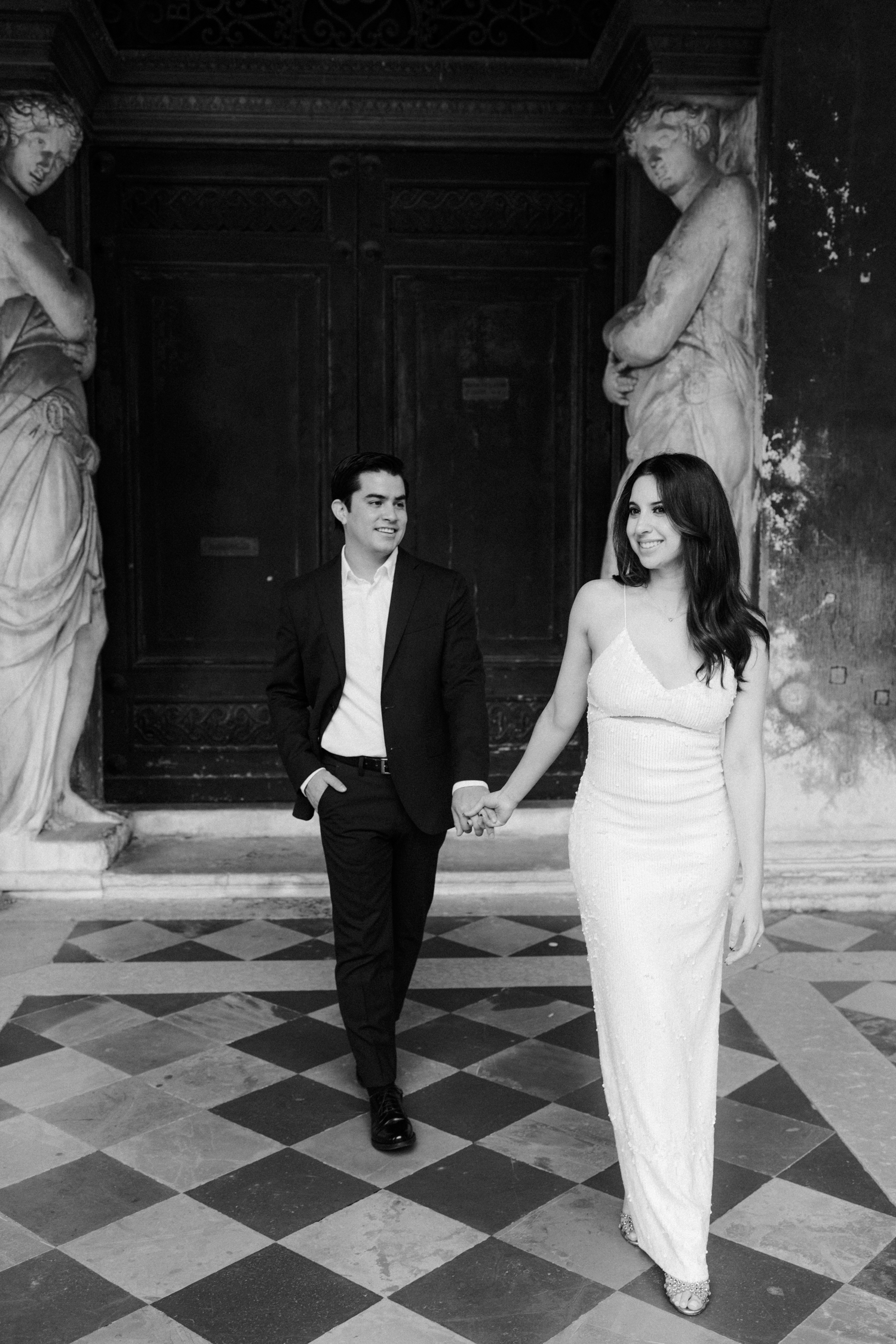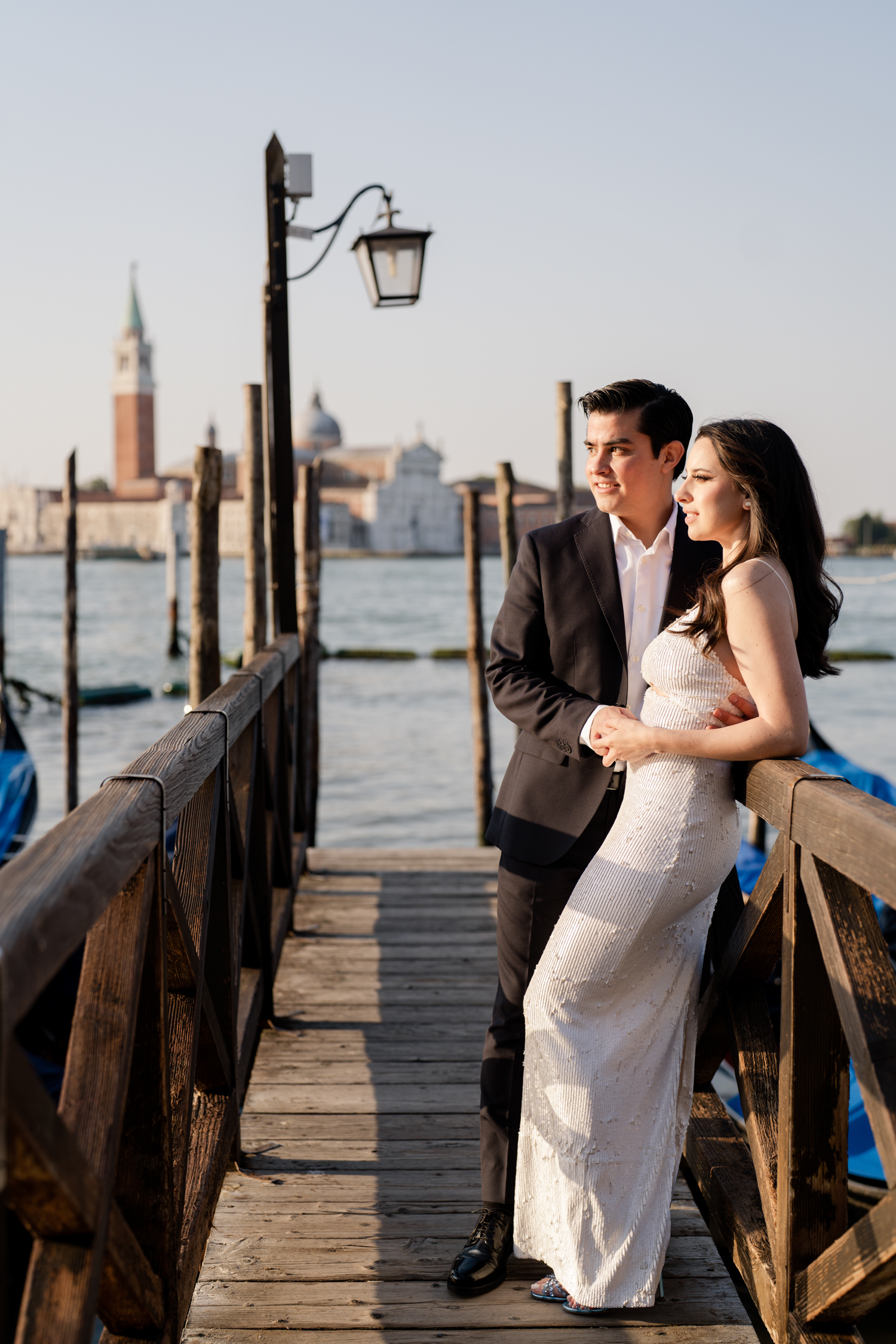 The Magic of Venice as the Perfect Background for an Engagement Shoot
Venice is the perfect setting for an engagement shoot. Its beautiful canals, bridges, and cobblestone streets provide a romantic atmosphere for couples to capture their special moment. With its unique architecture and picturesque views, Venice offers a variety of options for engagement photos that will be sure to make your engagement album stand out. From iconic landmarks to hidden gems, this magical city provides the perfect backdrop for your special day. Explore the best places in Venice for your engagement photo session and create memories that will last a lifetime!
St Mark's Square
Riva Degli Schiavoni
Rialto Bridge
Sunrise or sunset water taxi ride
Alleys and squares
Tiny Romantic Bridges
Tips to Choose the Right Wedding Photographer in Venice.
Venice Photographer – Alina Indi
Choosing the right wedding photographer is one of the most important decisions you will make for your destination wedding in Venice, Italy. With so many talented photographers available, it can be difficult to narrow down your choices. Here are some tips to help you find the best wedding photographer for your special day. Venice proposal photographerVenice Photographer – Alina Indi
First, consider what style of photography you prefer. Do you want traditional posed shots or more candid moments? Do you prefer a documentary-style approach or a classic look? Once you have an idea of what style of photography appeals to you, start researching different photographers in Venice who specialize in that type of photography.
Next, look at their portfolios and reviews from past clients to get an idea of their work and reputation. You should also ask about pricing and packages so that you can compare different photographers and choose the one that fits your budget. Finally, don't forget to meet with them in person (or virtually) before making a final decision!
We're always excited to meet our couples virtually before their proceed with the booking. Obviousòy, you have lots of questions that we're happy to answer. Contact us via email or Instagram and let's schedule our video call! Venice proposal photographer