Venice Pre-wedding photographer. Venice couples photoshoot
Hey there! Welcome to the enchanting world of capturing romantic moments in the City of Love. If you're looking to create everlasting memories amidst the picturesque backdrop of Venice, then you've come to the right place.
Venice, with its winding canals and charming architecture, provides the perfect setting for a dreamy pre-wedding or engagement photoshoot. And what better way to document these special moments than with a talented Venice pre-wedding photographer?
You may stroll hand-in-hand along the narrow streets or glide through the gondola-filled waterways. A Venice wedding photographer knows just how to capture your love story in timeless images.  An eye for detail and a knack for finding those intimate moments help capture candid shots that truly reflect your unique connection.
Are you ready to embark on a romantic adventure in one of the most captivating cities in the world? Let us help you find that perfect engagement photographer in Venice or arrange an unforgettable pre-wedding photo session. Get ready to create memories that will last a lifetime!
Choosing the Right Photographer for Your Pre-Wedding Shoot
When it comes to capturing those precious moments before your big day, choosing the right photographer is key. You want someone who not only has the skills and expertise but also understands your vision and style.
Start by researching a professional wedding photographer in Venice. Look for top pre-wedding photographers who have a strong portfolio showcasing their work. Take the time to review their photography style and see if it aligns with what you envision for your pre-wedding shoot.
While quality is important, so is staying within your budget. Don't be afraid to explore budget-friendly options without compromising on the photographer's talent. Many talented photographers offer packages that cater to different budgets.
Ultimately, finding the right photographer for your pre-wedding shoot is about finding someone who can capture those special moments in a way that resonates with you. So take your time, do your research, and trust your instincts when making this important decision.
Scouting Locations: Finding the Most Romantic Spots in Venice
So, you're getting ready for your pre-wedding shoot and you want to make sure you choose the perfect photographer to capture those precious moments. Well, fear not! I'm here to help you navigate through the process of finding the right professional wedding photographer in Venice.
First things first, take some time to research the top pre-wedding photographers. Look for photographers who specialize in capturing couples in a way that resonates with your style and personality. Whether it's a traditional or a more contemporary approach, make sure their photography style aligns with your vision.
Next, dive into their portfolio. Look at their previous work and see if it speaks to you. Do their photos evoke emotions? Do they have a knack for capturing candid moments? Pay attention to the composition, lighting, and overall aesthetics of their shots. A good portfolio review will give you an idea of what to expect from them.
Finding your couple's photographer in Venice may require some research and careful consideration of photography style and portfolio review. You'll be well on your way to capturing those beautiful pre-wedding moments that will last a lifetime. Venice Pre-wedding photographer
Capturing the Essence of Your Relationship: Communication and Collaboration with Your Photographer
When it comes to capturing the essence of your relationship, communication and collaboration with your photographer are key. Before your big day, a pre-wedding consultation is a great opportunity to connect with your photographer and share your vision and expectations. This is the time to discuss the style of photography you prefer, any specific shots you want, and any unique elements that represent your relationship.
During this consultation, don't be afraid to bring up posing ideas or suggestions for candid moments that you would love to see captured. Your photographer is there to help bring your vision to life and make sure you feel comfortable in front of the camera. Venice Pre-wedding photographer
Remember, open communication and collaboration with your photographer will ensure that they can capture those special moments that truly reflect the essence of your relationship. So don't hesitate to share your ideas and work together to create beautiful memories that will last a lifetime.
Picking the Perfect Time: Planning your Pre-Wedding Shoot in Venice.
Venice Pre-wedding photographer
Planning a pre-wedding shoot in the enchanting city of Venice? It's essential to pick the perfect time to capture those magical moments without being overwhelmed by crowds and tourist hotspots. Venice couples photoshoot
To avoid the hustle and bustle, it's advisable to plan your shoot during the off-peak seasons. The best time of year for photoshoots in Venice is typically during spring and autumn. During these months, you can enjoy pleasant weather, fewer tourists, and stunning backdrops with vibrant colors.
By avoiding tourist crowds during summer, you'll have a better chance of scheduling it for early mornings or late afternoons. At this time the light is soft and flattering, creating a romantic atmosphere.
Remember, capturing timeless memories requires careful planning. So take advantage of Venice's charm by carefully selecting the perfect time for your pre-wedding shoot and creating memories that will last a lifetime.
Making Memories: How to Make the Most out of Your Pre-Wedding Shoot Experience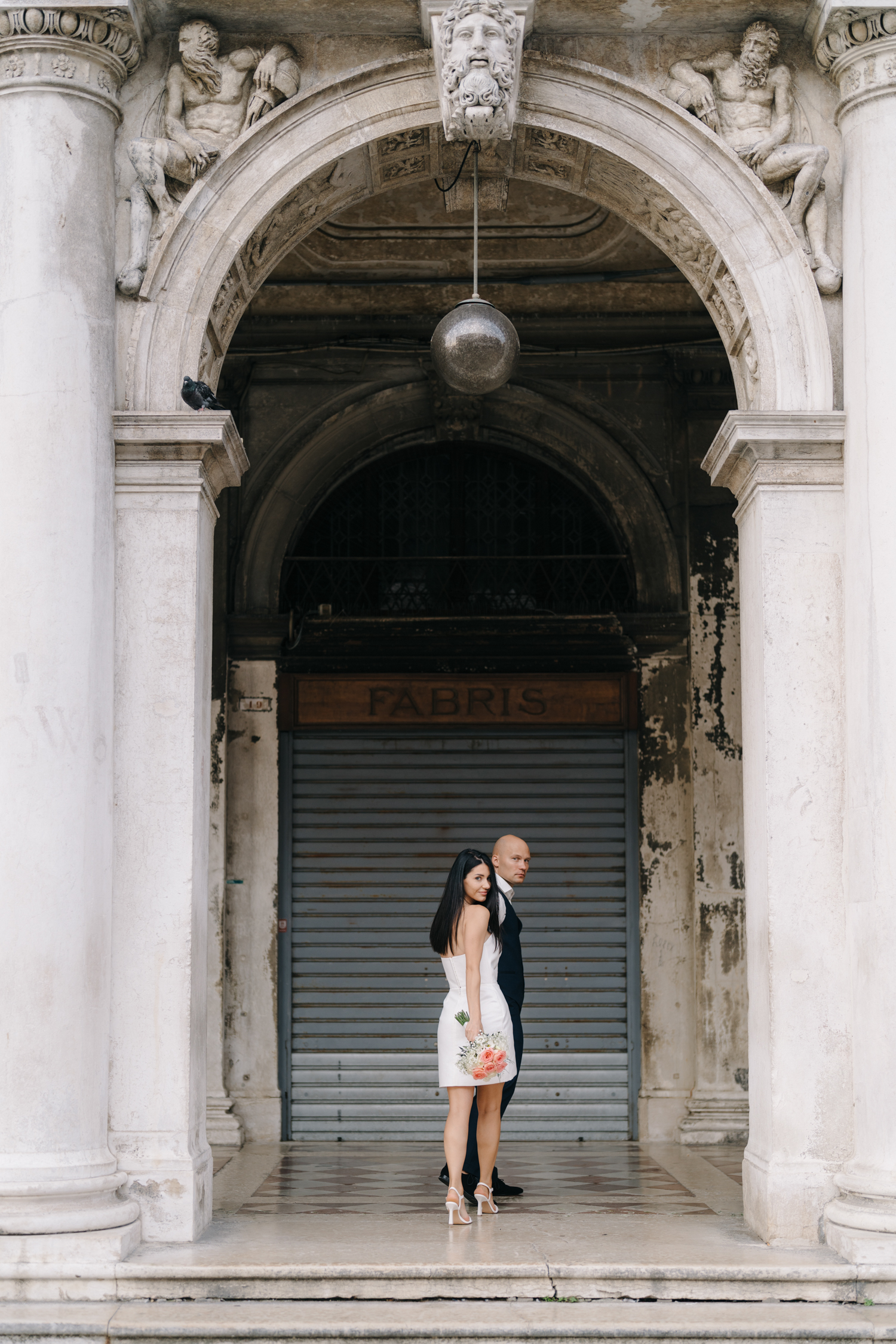 Hey there! So you're gearing up for your pre-wedding shoot, huh? That's awesome! It's a special time to capture some beautiful moments before the big day.
One tip to keep in mind is to wear comfortable outfits and shoes during the shoot sessions. Trust me, you don't want to be worrying about uncomfortable clothes or sore feet while trying to look all lovey-dovey in front of the camera. Opt for outfits that make you feel confident and at ease, so you can focus on enjoying the experience.
Speaking of which, don't forget to have fun and enjoy the process together as a couple! This shoot is all about capturing your love and connection, so let loose, be yourselves, and embrace the joy of being engaged. Laugh, cuddle, dance – whatever feels natural for both of you. The more relaxed and happy you are, the more authentic and memorable your photos will be.
So get ready to make some amazing memories during your pre-wedding shoot. With comfortable outfits and a carefree mindset, you'll have a blast capturing this special time in your lives together. Cheers to love and laughter! Venice couples photoshoot
Showcasing your Love Story: Creative Ways to Use your Pre-Wedding Photos
So you've had an amazing pre-wedding photoshoot and now you're wondering how to showcase those beautiful moments in a creative way? Look no further! We have some fantastic ideas to help you make the most of your stunning photos.
First up, why not use your favorite shots for your saving-the-date cards and invitations? You can give your guests a sneak peek into your love story by featuring those romantic moments captured during your photoshoot. It's a unique and personal touch that will make your invites truly special.
Another great idea is to create personalized wedding website galleries. This allows you to share all the behind-the-scenes details of your pre-wedding shoot with friends and family who couldn't be there in person. They'll feel like they were part of the experience, and it's a wonderful way to keep everyone connected throughout the wedding planning process.
So go ahead, get creative with those pre-wedding photos! Whether it's through saving-the-date cards or personalized website galleries, let your love story shine and leave a lasting impression on everyone who sees it.