Choosing the location for a winter engagement photoshoot in Venice can be tricky.
There are many considerations to make when looking for a place. The location should be picturesque and have plenty of natural light. It should also be somewhere that can easily accommodate the photographer and the couple.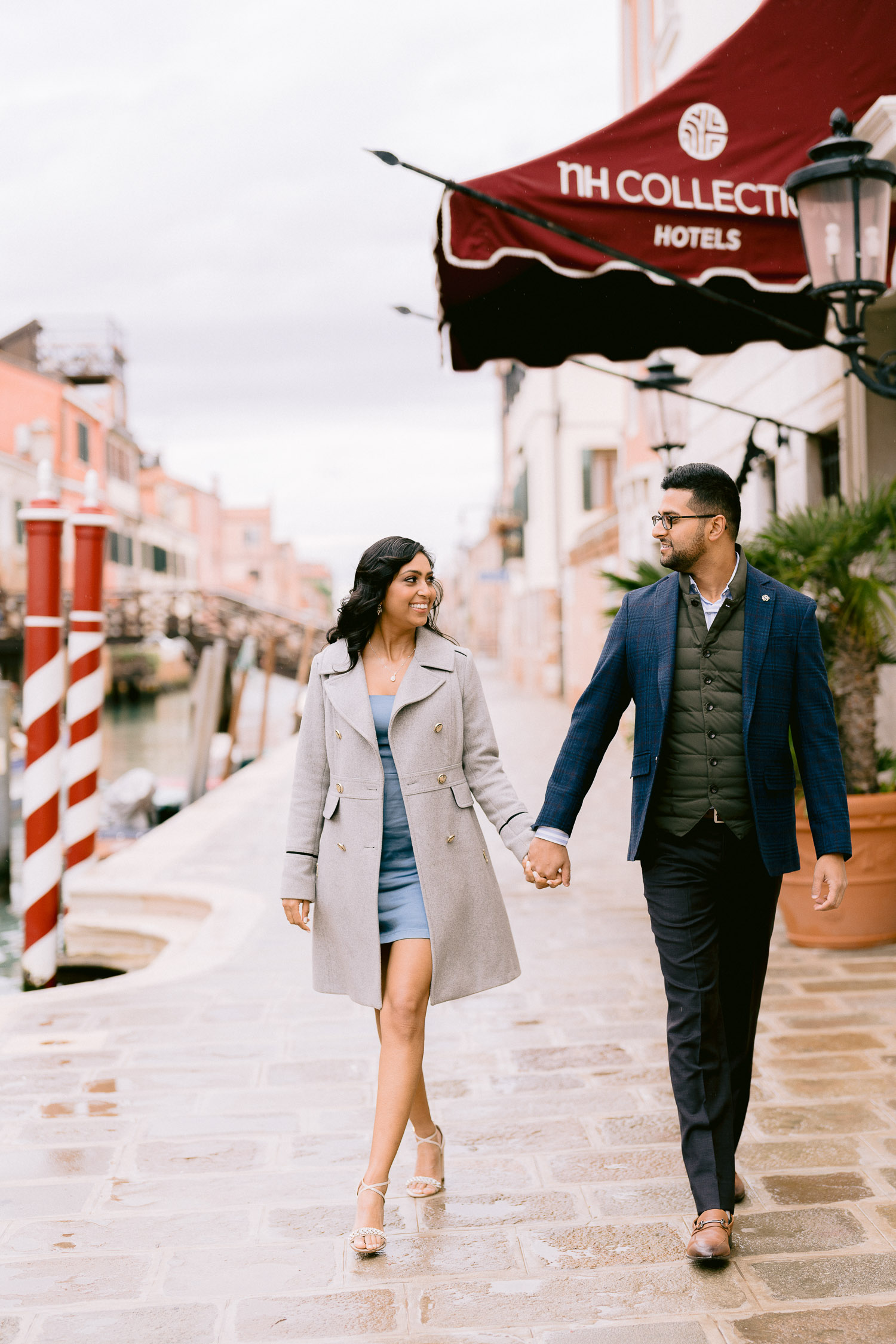 Venice is an ideal location for a winter engagement photoshoot because it has plenty of beautiful scenery and architecture, which makes it perfect for photographs.
Choosing a location is one of the most important parts of the winter engagement photoshoot in Venice. It can be a little difficult to find a perfect place for your shoot. That's why we have created this list of proposal locations that you can use as inspiration for your own perfect proposal location!
Best Places for Winter Engagement Photos in Venice.
St Mark's Square and the bridges around
Gondola or Water Taxi
Your Favorite Restaurant or Hotel in Venice
Picking Out The Dress and Accessories
Choosing a dress for an engagement photoshoot is not easy as well. There are many different styles and colors to pick from. Picking out the perfect outfit for your engagement photo shoot is a difficult task. You want something that looks good on camera but also makes you feel confident in your photos. What should you wear?
You want to look as natural as possible on this day, so keep it simple with something elegant and timeless for your winter engagement photoshoot in Venice. Avoid anything too revealing or overly styled because you don't want to take away from the focus of the photos being on your partner and not on you. One thing that can be good for some people is wearing something in their wedding colors so they feel more connected to their future spouse's family on this special occasion. You can find more inspiration on this Pinterest board.
When it comes to selecting a photographer for an engagement shoot, there are many factors that need to be considered. The quality of the pictures is one of the most important factors. It is not just about choosing a photographer who can take good pictures. You also need to choose a photographer who will be able to capture your day in the best way possible and with who you feel comfortable enough.
If you're planning a wedding photoshoot in Venice you will enjoy this summer elopement photoshoot in St Mark's Square.