Venice is the perfect location for your honeymoon photoshoot. With its romantic canals, beautiful views of the Grand Canal, and picturesque architecture. Indeed, this city is sure to provide a stunning backdrop for your special day. Venice has something to offer everyone if you're looking for a honeymoon photoshoot or a wedding photography session. From its iconic landmarks to its charming cobbled streets, you'll find plenty of opportunities to capture unforgettable memories of your honeymoon in Venice.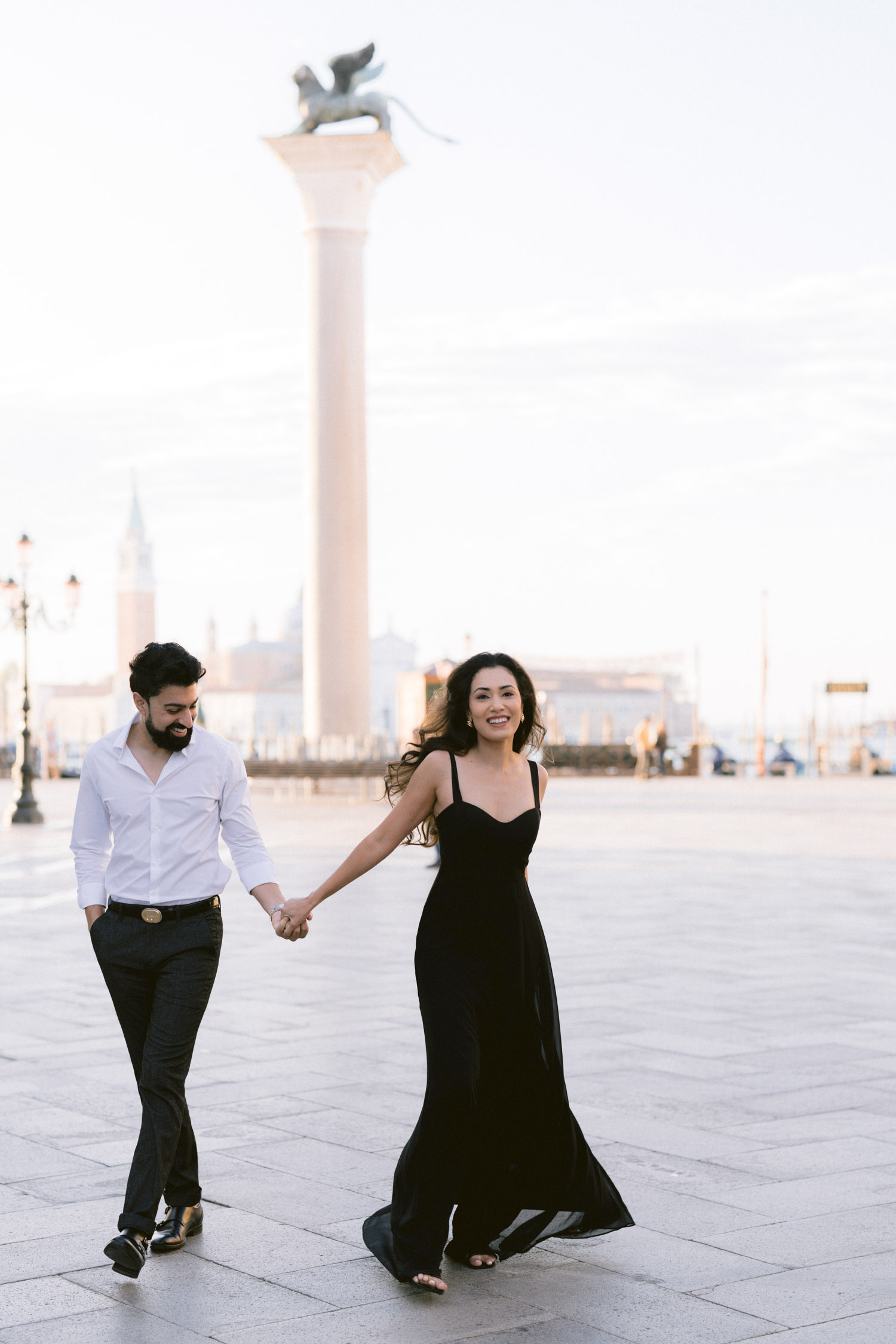 If you are looking for the perfect honeymoon destination, look no further than the Italian floating city. Venice has all the ingredients for a once-in-a-lifetime experience and some of the best places for a honeymoon photoshoot. From breathtaking views of the Grand Cana, the first rays of the morning light in San Marco Square, tiny bridges of the San Polo quarter, charming Venetian Palazzo, and mysterious narrow alleys to romantic gondola rides.
Here is a list of 5 must-visit places in Venice to capture the best memories of your honeymoon:
St Mark's Square at sunrise
San Giorgio Maggiore at sunset
Rialto Bridge in the early morning
Romantic Venetian gondolas
Glamorous and luxurious water taxi boats
Are you looking for some tips & tricks to make the most out of your Venetian photoshoot? Whether you are planning a romantic honeymoon or a wedding photo shoot, Venice can provide the perfect setting for your special moment. Not Venice it is a special place for a honeymoon photoshoot, but also a great place to repeat your wedding vows once again. To conclude, if you like an idea of a honeymoon photo shoot in Venice, there is no time to wait! Drop us a message via IG or email. We will be happy to cover all the basics you need to know to capture beautiful memories in Venice.