A Gondola Romantic Couple Photoshoot is a unique way to capture the romantic moments of a couple in Venice, Italy. This experience is popular among couples who want to experience the beauty and romance of Venice from the water. With its picturesque canals and stunning architecture, Venice provides an ideal backdrop for a romantic couple session. Whether you are looking for it, a Gondola Photoshoot will make sure that your memories last forever.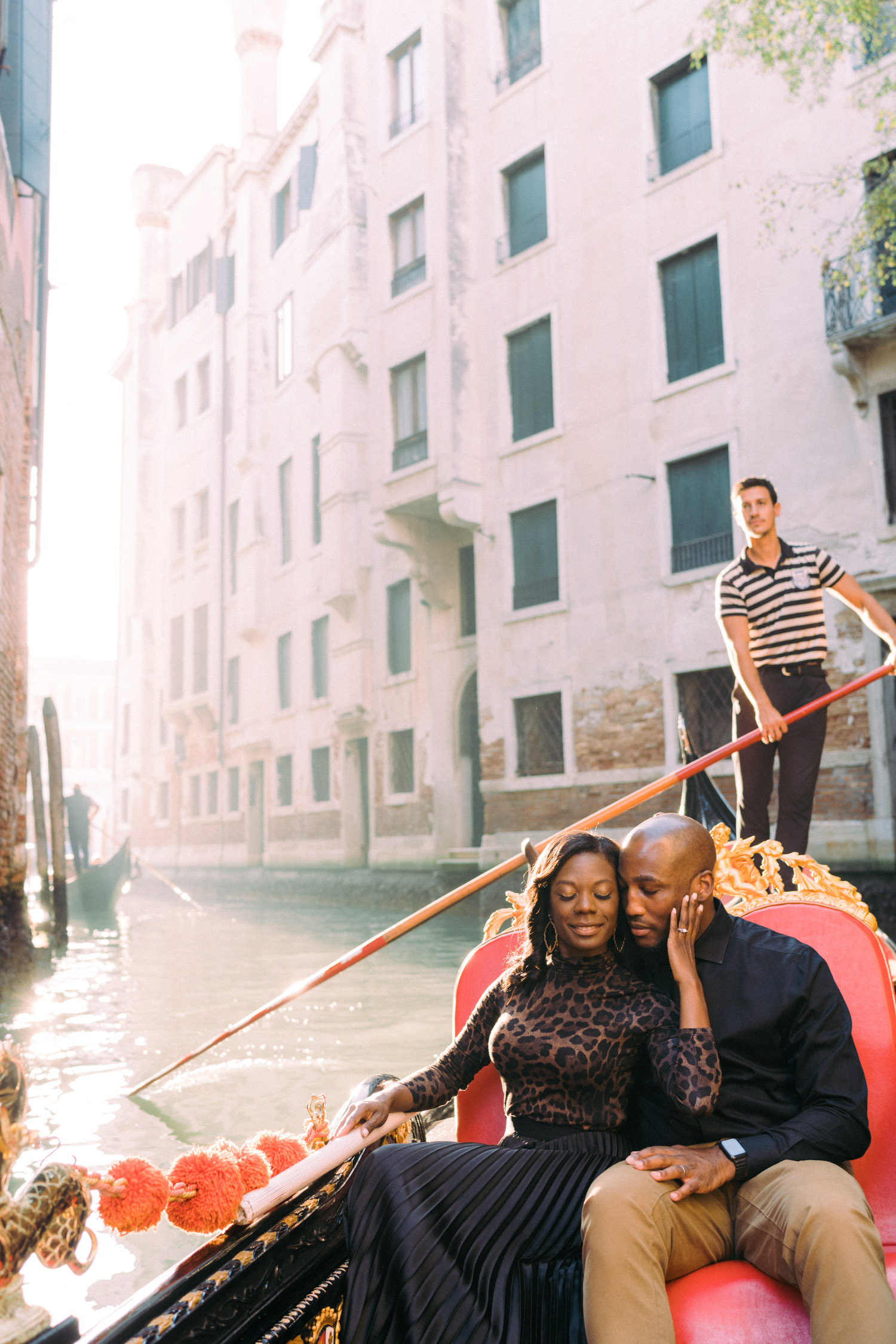 Absolutely, Venice is a city of love and what better way to capture the beauty of this city than with a gondola ride? A gondola couple photoshoot in Venice is the perfect way to immortalize your time together in this romantic city. With its canals, bridges, and stunning views, Venice provides an ideal backdrop for a unique couple session. Here are some tips on how to make your gondola photos in Venice truly unforgettable!
the best time for your Gondola Romantic Couple Photoshoot is sunset. With the flattering golden light, your photos will look dreamy and warm.

From the Rialto Bridge to the Grand Canal, and the Bridge of Sights. There are plenty of stunning locations for you to choose from for your romantic couples' photoshoot in Venice.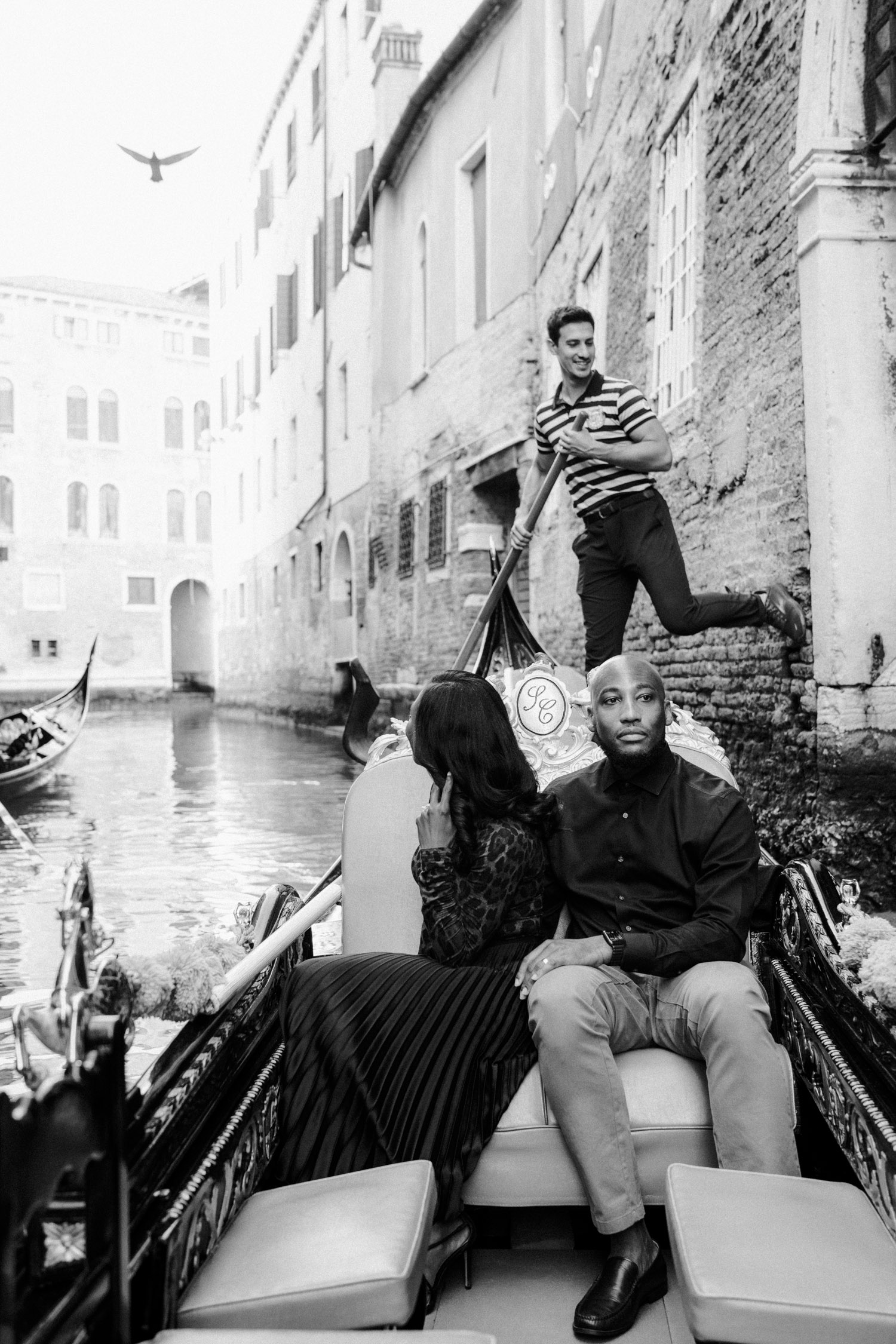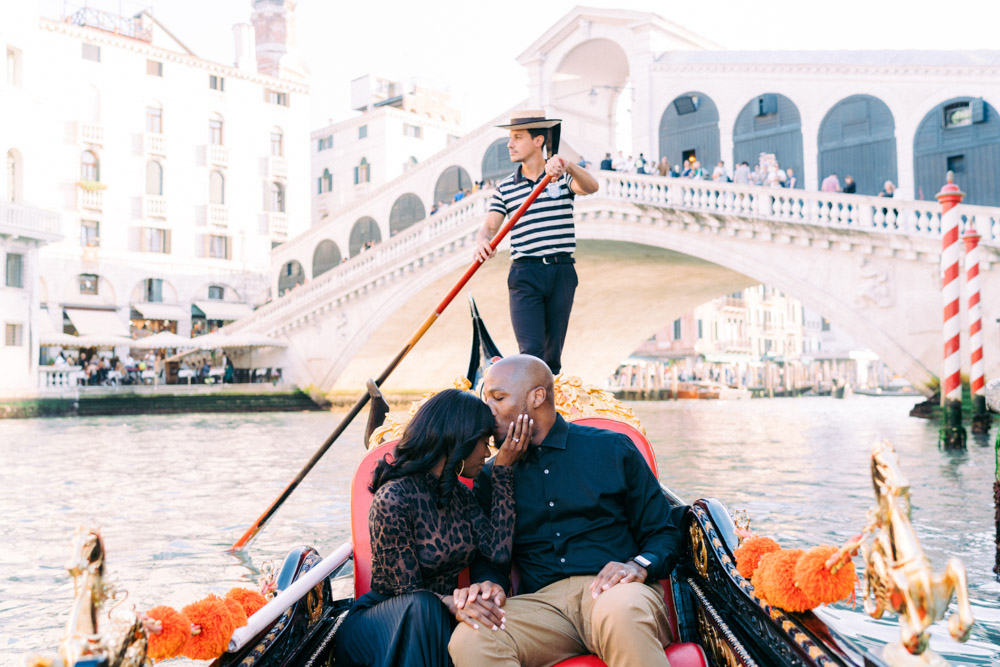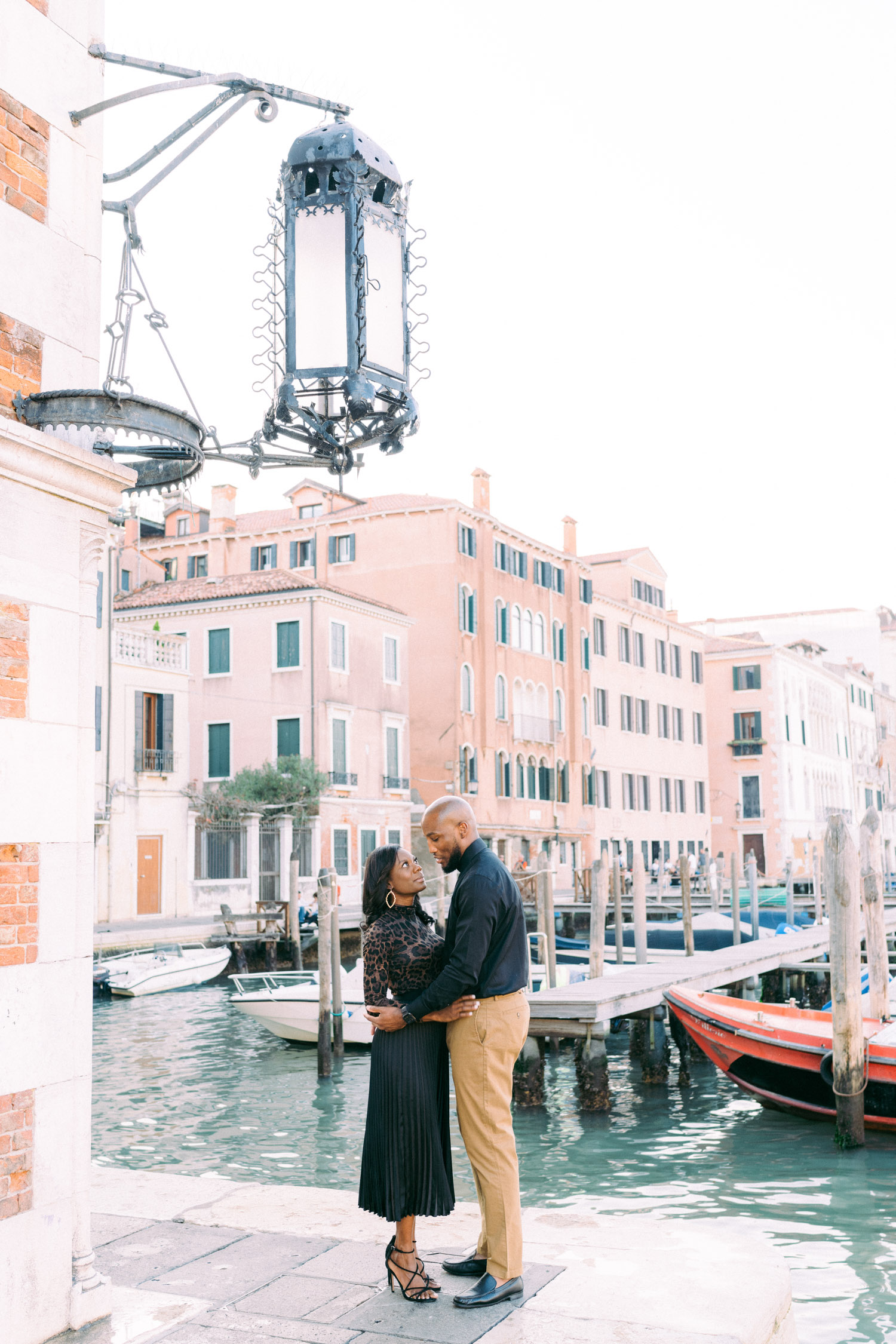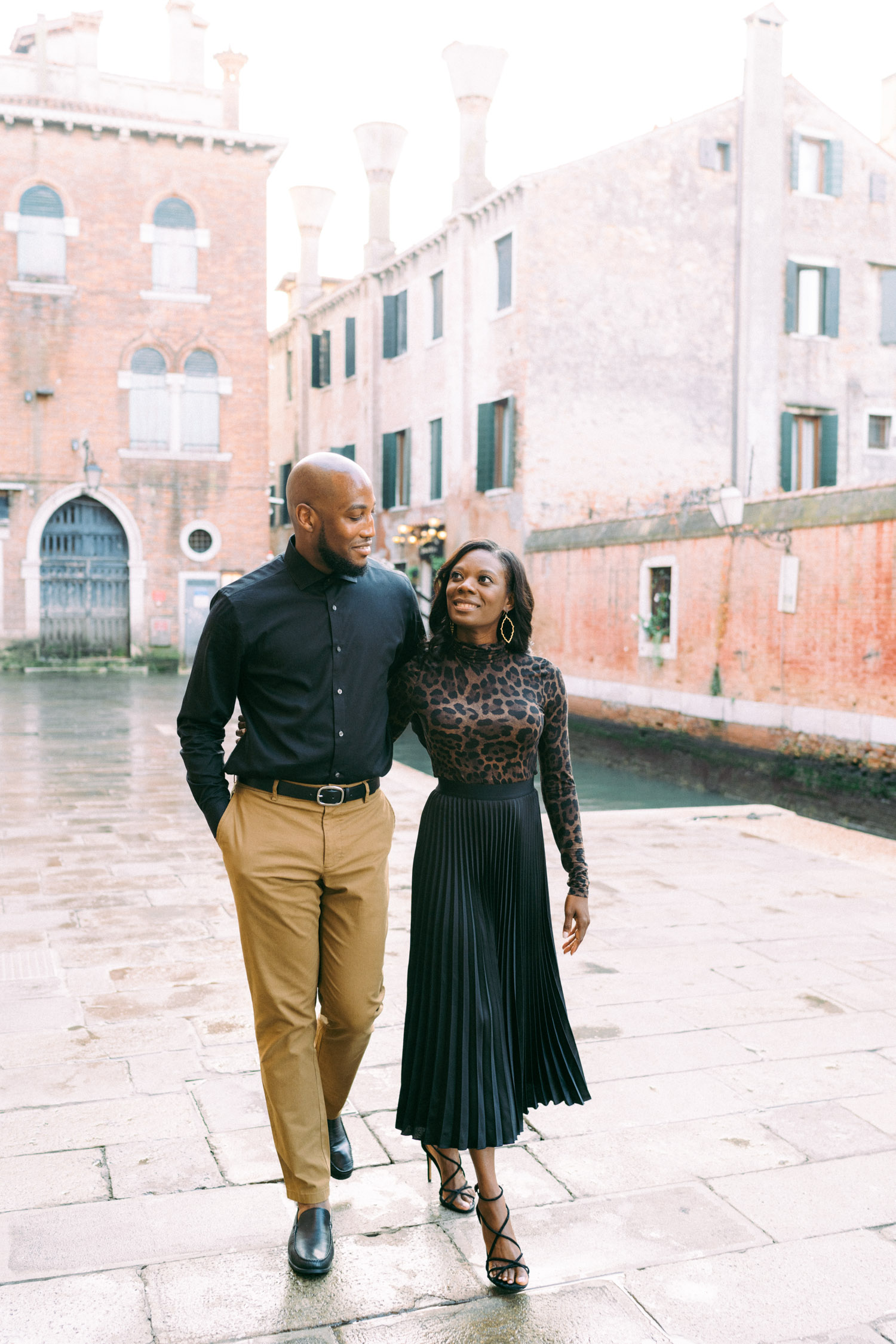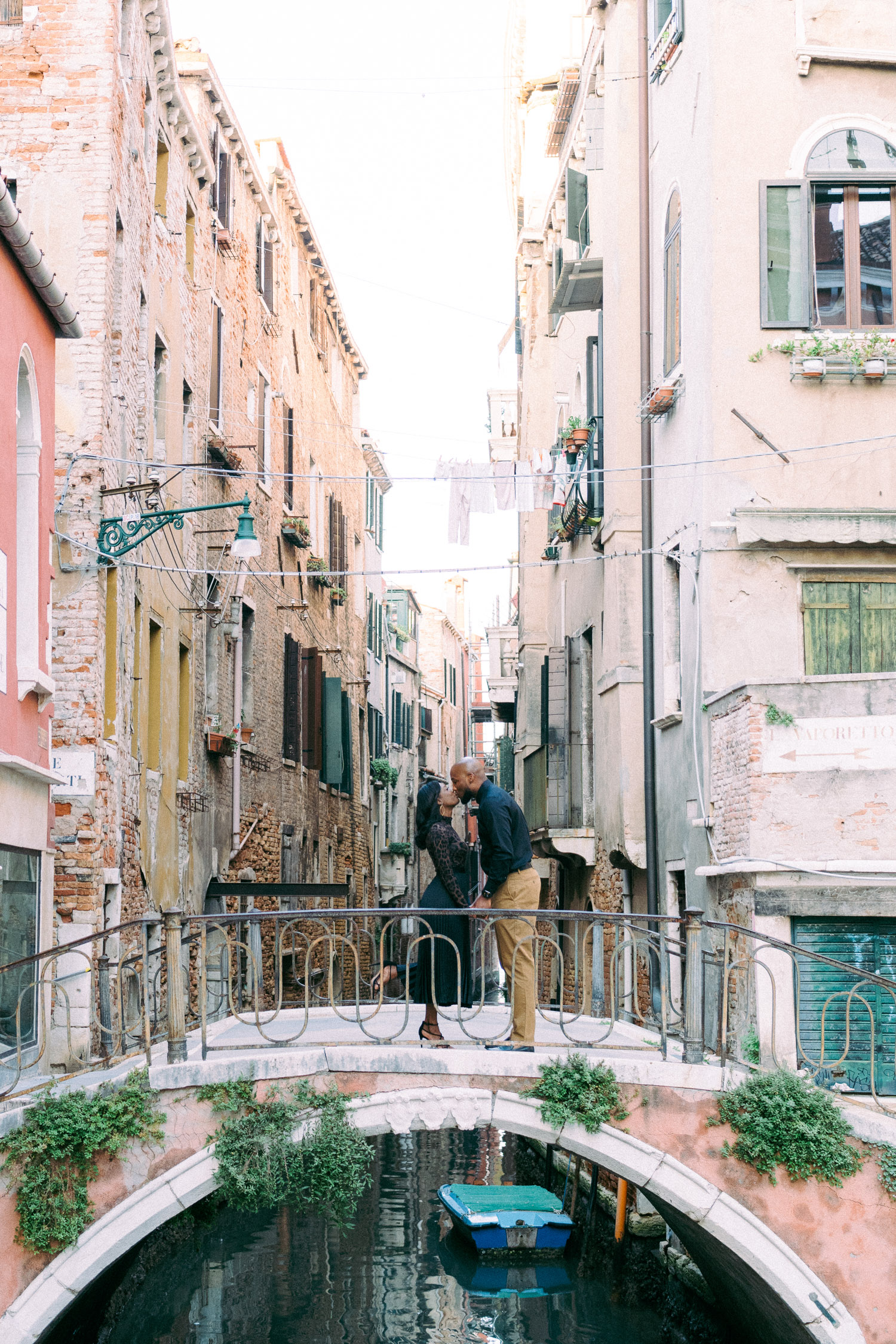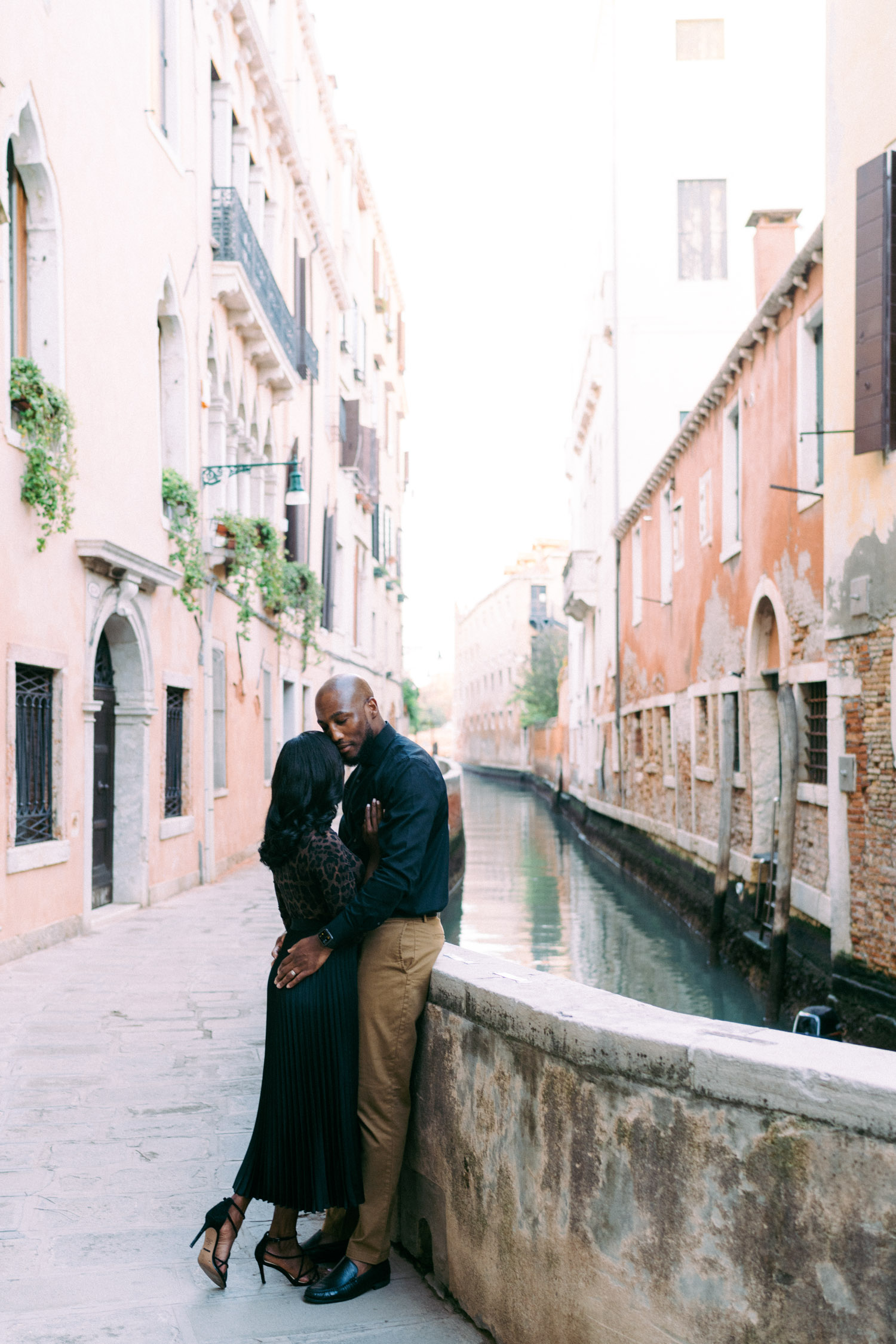 What to Wear For a Gondola Couple Photoshoot in Venice
Undoubtedly, if you're planning a romantic couples photoshoot, you want to make sure that you look your best. What to wear for your Gondola romantic couples photoshoot is an important decision. Whether you're looking for something elegant and timeless or a bold and modern outfit, here are some tips to help you choose the perfect outfit for your gondola session. From selecting the right colors and patterns to choosing accessories that add a touch of romance, these Pinterest Moodboard will help ensure that your photos turn out just as beautiful as the memories they capture.
Indeed, Venice is a romantic city, and what better way to capture the beauty of this city than a gondola couples photoshoot? Find more inspiration for your next session in Venice on our Instagram.
Last but not least, If your dream is to capture your love at Venetian gondola we can't wait to hear from you.