Alina – Venice Photographer. Pre-wedding photographer in Venice. Engagement photographer in Venice
Are you dreaming of a pre-wedding photoshoot that captures the essence of romance and timeless beauty? Look no further than the enchanting city of Venice. Especially its picturesque canals, stunning architecture, and rich history. Without a doubt, Venice offers the perfect backdrop for pre-wedding photography.
Choosing Venice as your pre-wedding photoshoot location is a special choice. It means immersing yourself in a city that exudes love and passion at every turn. From the iconic gondolas gliding through the canals to the charming bridges and hidden alleyways, there are endless opportunities to capture breathtaking moments that will be cherished for a lifetime.
Venice is renowned for its romantic ambiance, making it an ideal destination for couples looking to celebrate their love story. The city's unique charm creates an atmosphere like no other. It allows you to create truly magical images that reflect your love and commitment.
Whether you envision a classic and elegant shoot against the backdrop of historical landmarks or a whimsical session along Venetian streets, Venice offers a diverse range of settings to suit every couple's style and vision. The possibilities are endless for capturing your love in this captivating city. Alina – Venice Photographer
So why choose Venice for your pre-wedding photoshoot? Because it promises an unforgettable experience filled with romance, beauty, and timeless memories. Let Venice be the canvas on which you paint your love story through stunning pre-wedding photography.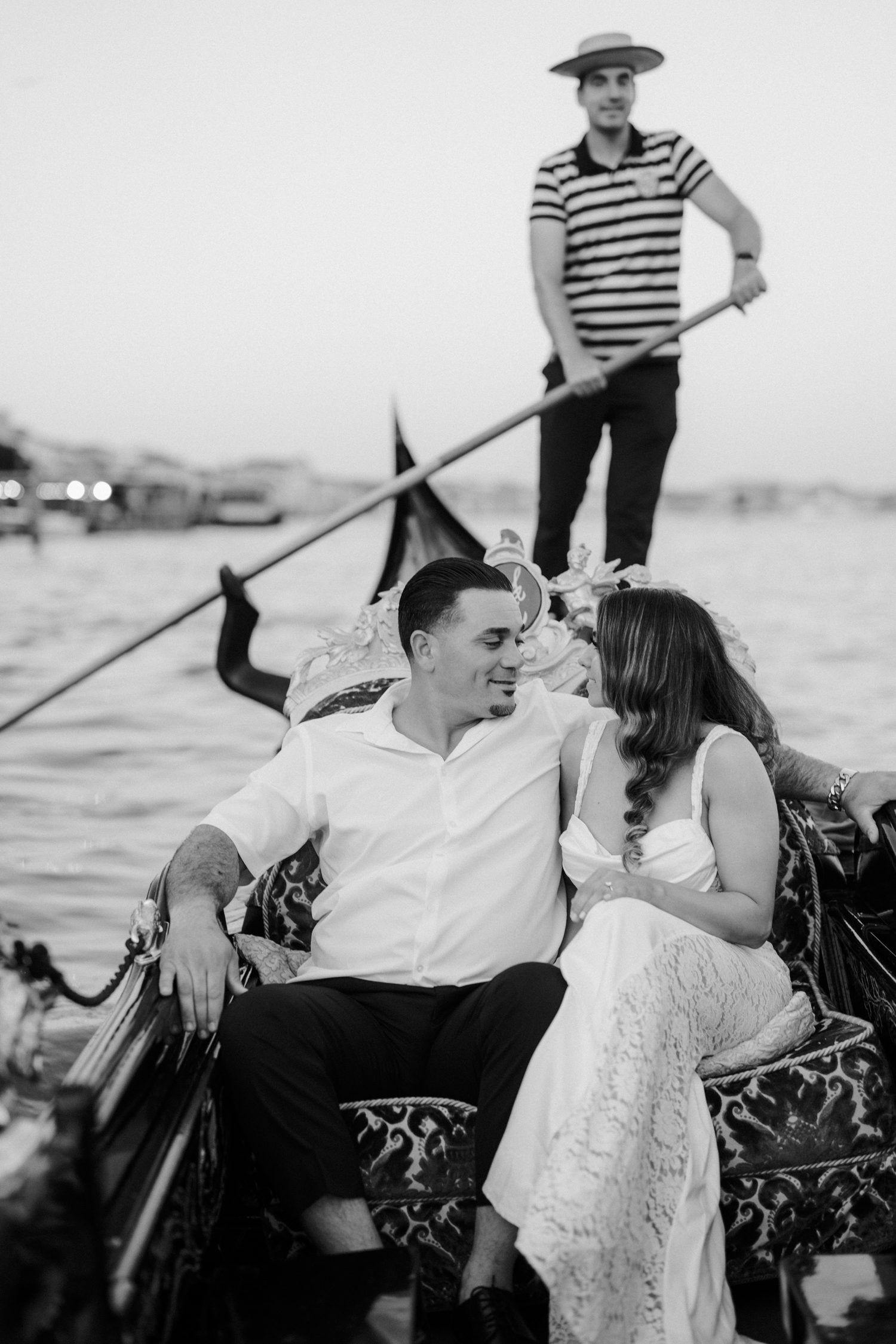 Capturing Love Against the Venetian Backdrop: Must-Have Shots and Poses.
Alina – Venice Photographer
When it comes to capturing love against the picturesque Venetian backdrop, there are certain shots and poses that are an absolute must-have. With iconic landmarks as your backdrop, you can create stunning photoshoots that truly capture the essence of romance. Pre-wedding photographer in Venice
One of the most iconic shots in Venice is capturing a couple on a gondola ride. This classic image not only showcases the beauty of the city's canals but also adds a touch of elegance and charm to any photo. Whether it's a candid moment or a posed shot, gondola ride photos are always a hit.
Another essential element for your Venetian photoshoot is exploring the romantic alleyways and bridges. These narrow streets and picturesque bridges provide a unique and enchanting setting for capturing intimate moments between couples. From holding hands while strolling through these charming lanes to stealing kisses on one of Venice's many bridges, these shots will add depth and character to your collection.
To make your pre-wedding shoot truly stand out, consider incorporating unique poses that showcase both your love for each other and the beauty of Venice. Whether it's leaning against an ancient wall or embracing under an archway, these creative poses will add an extra touch of magic to your photographs.
In conclusion, when planning a photo shoot in Venice, be sure to take advantage of its iconic landmarks such as gondolas, explore its romantic alleyways and bridges, and incorporate unique poses that capture both love and the Venetian ambiance. By doing so, you'll create timeless images that perfectly encapsulate your love story against this breathtaking backdrop. Engagement photographer in Venice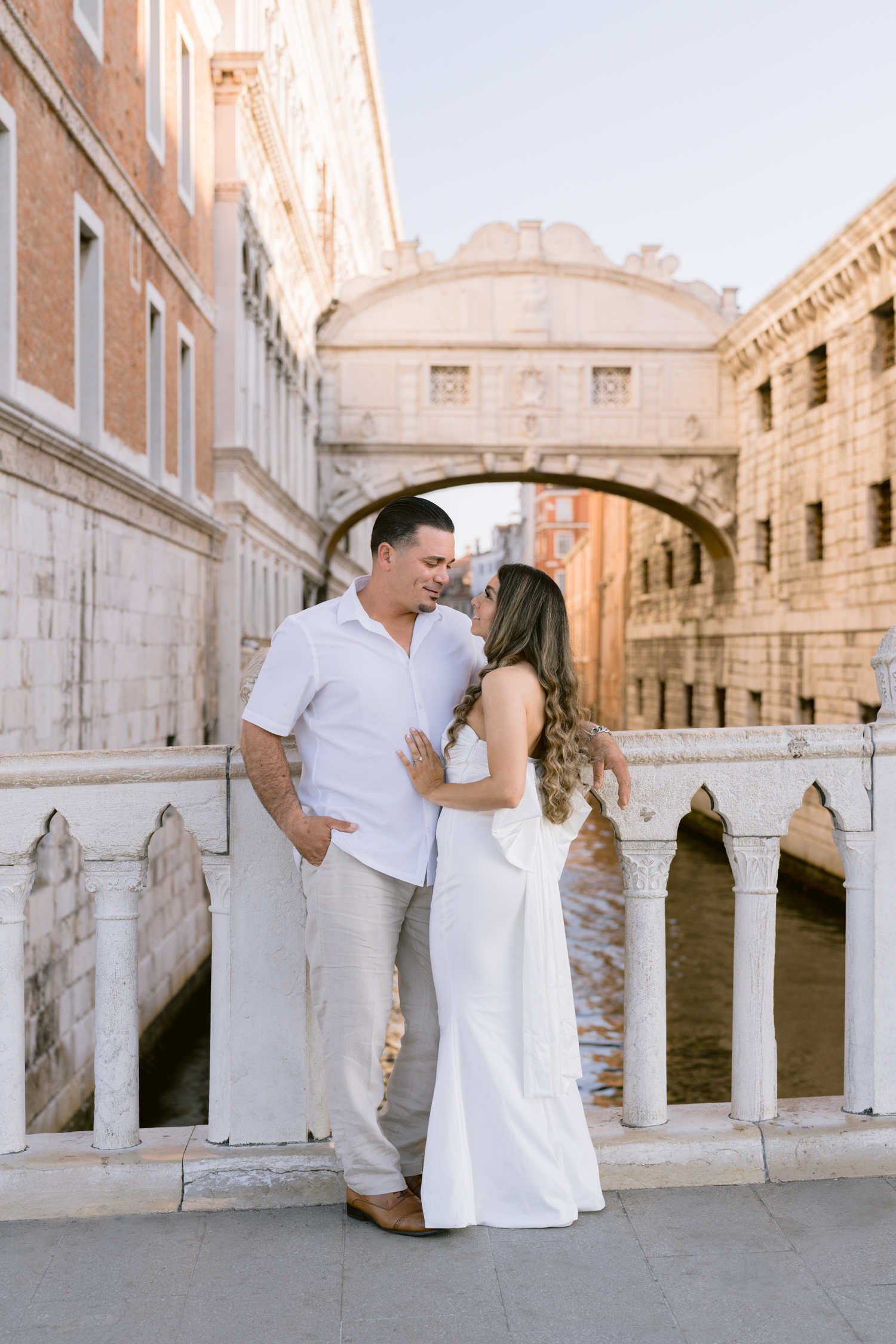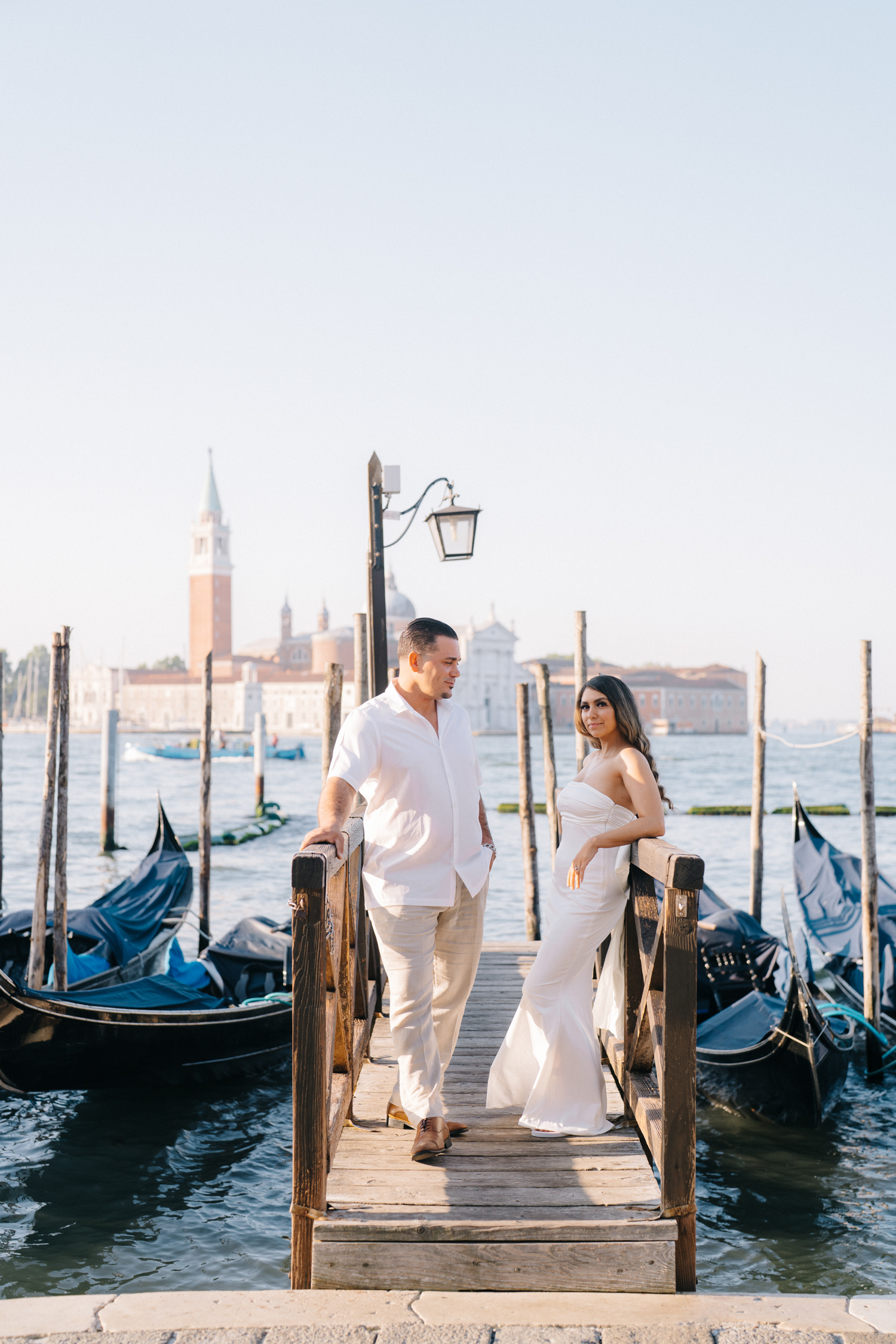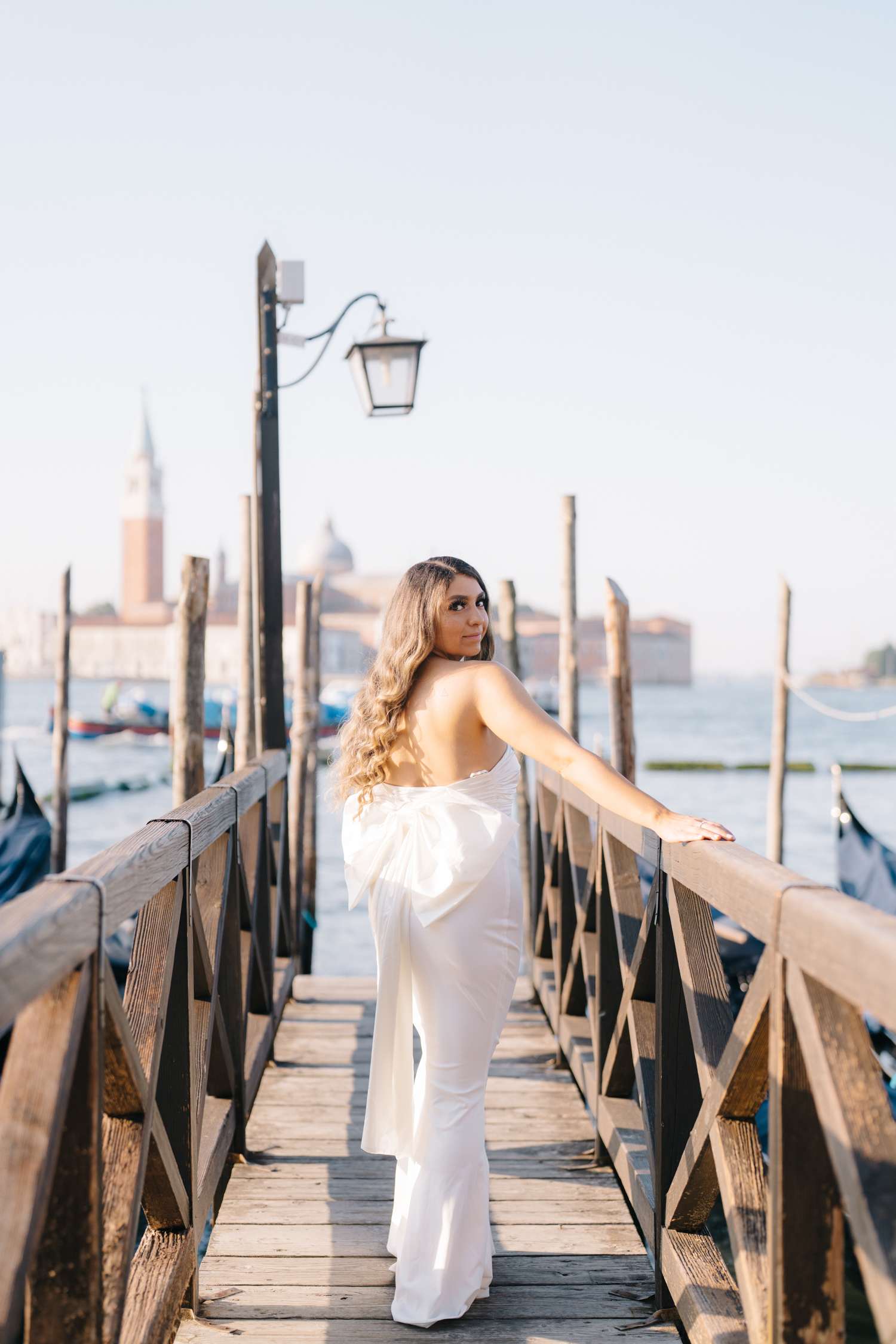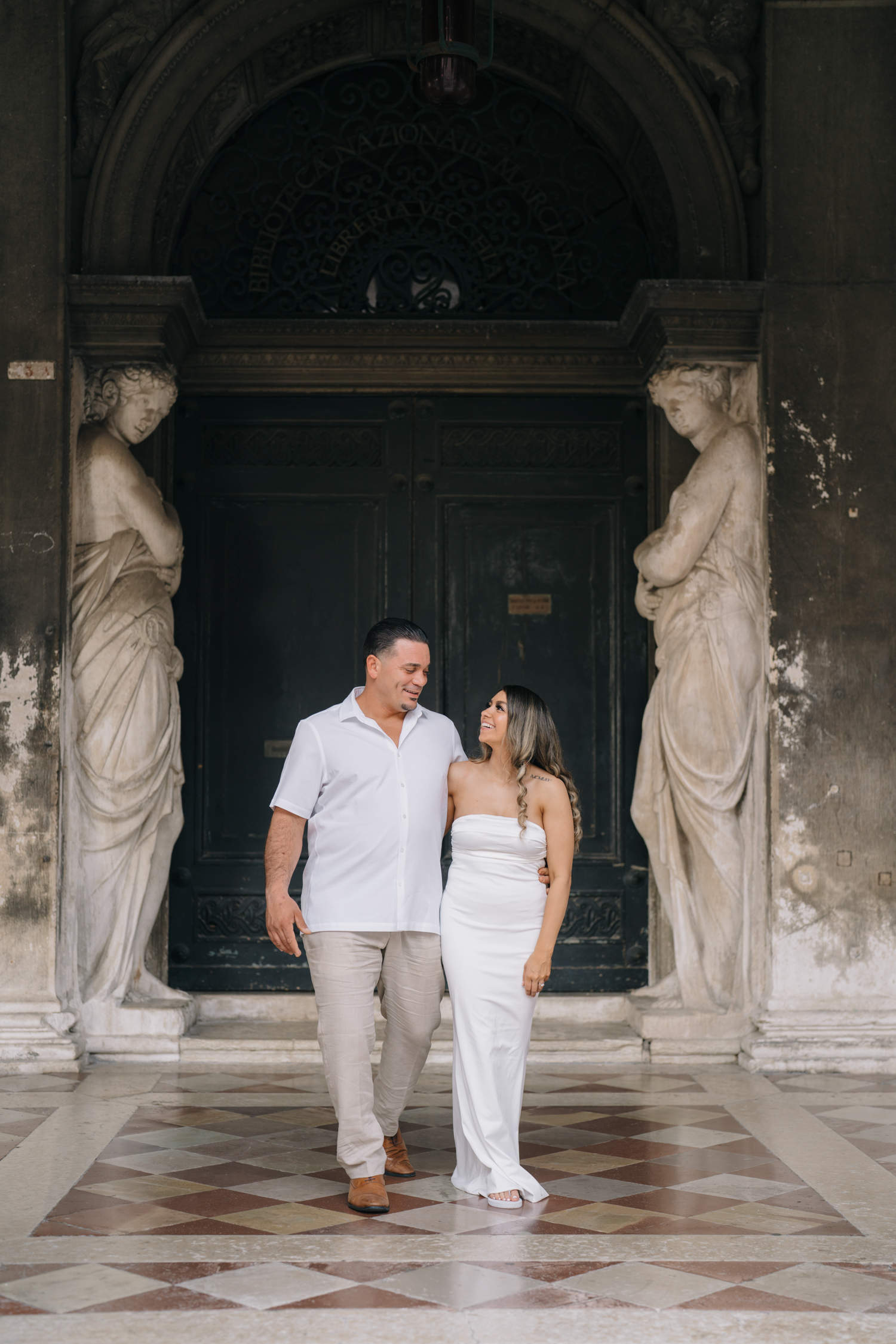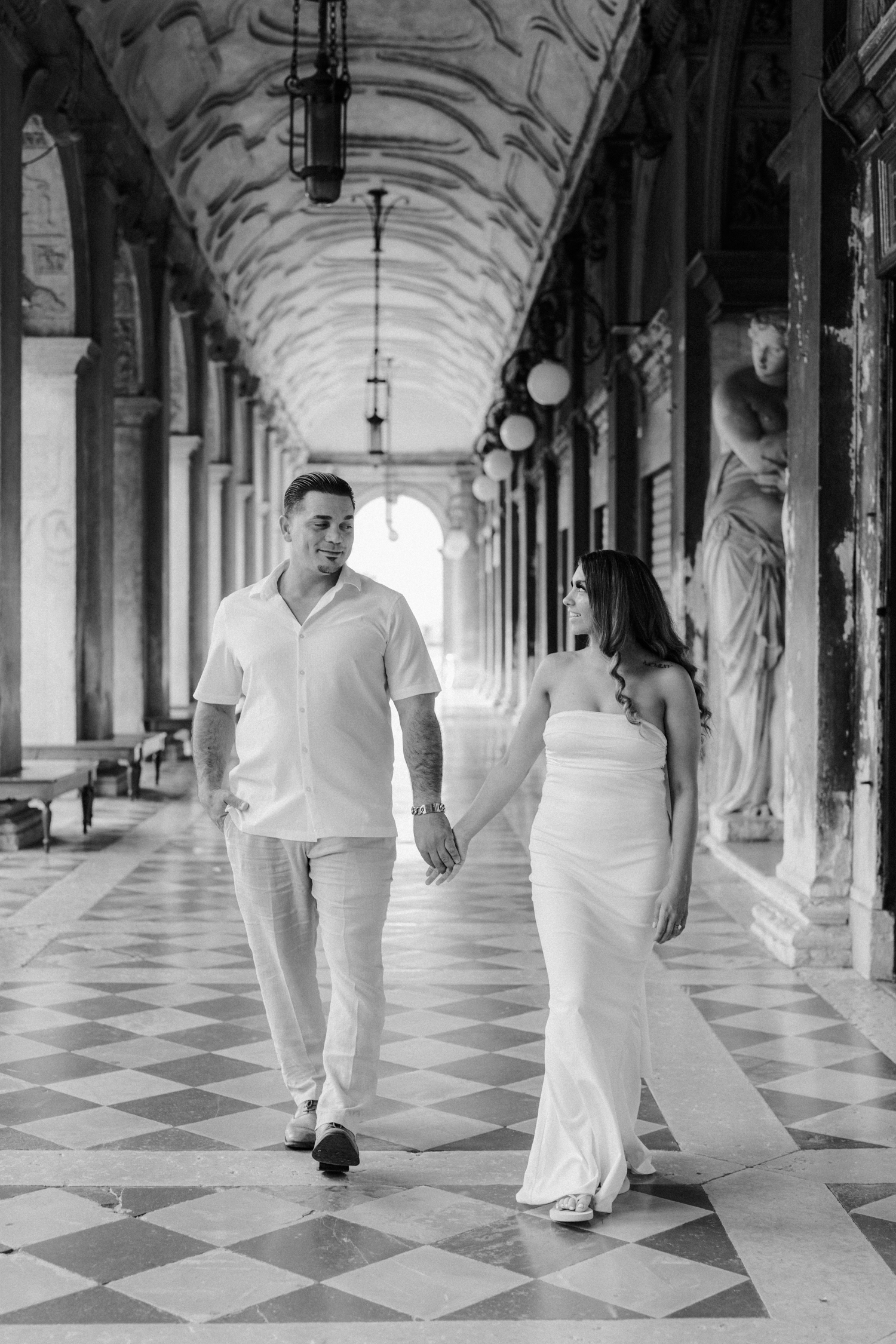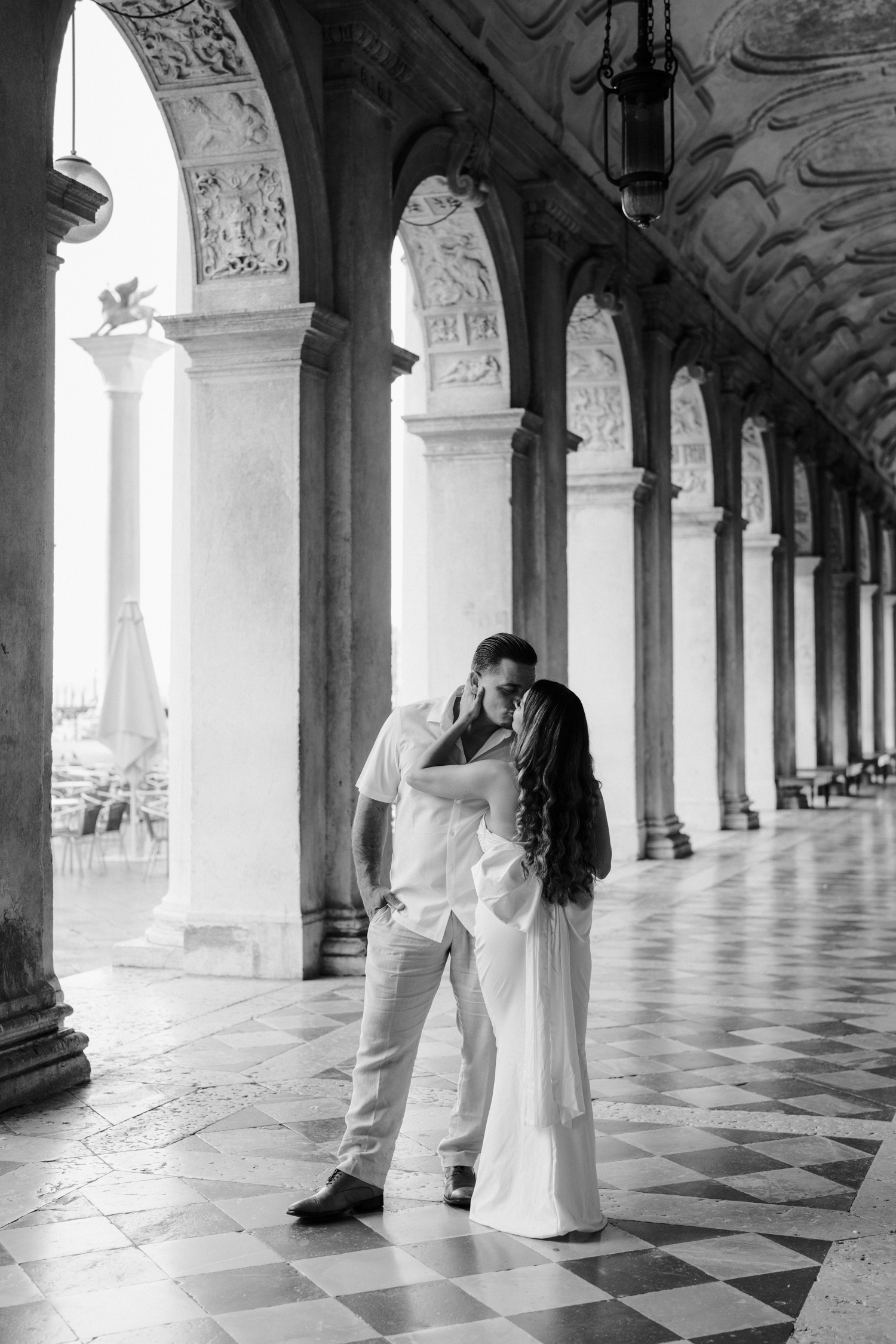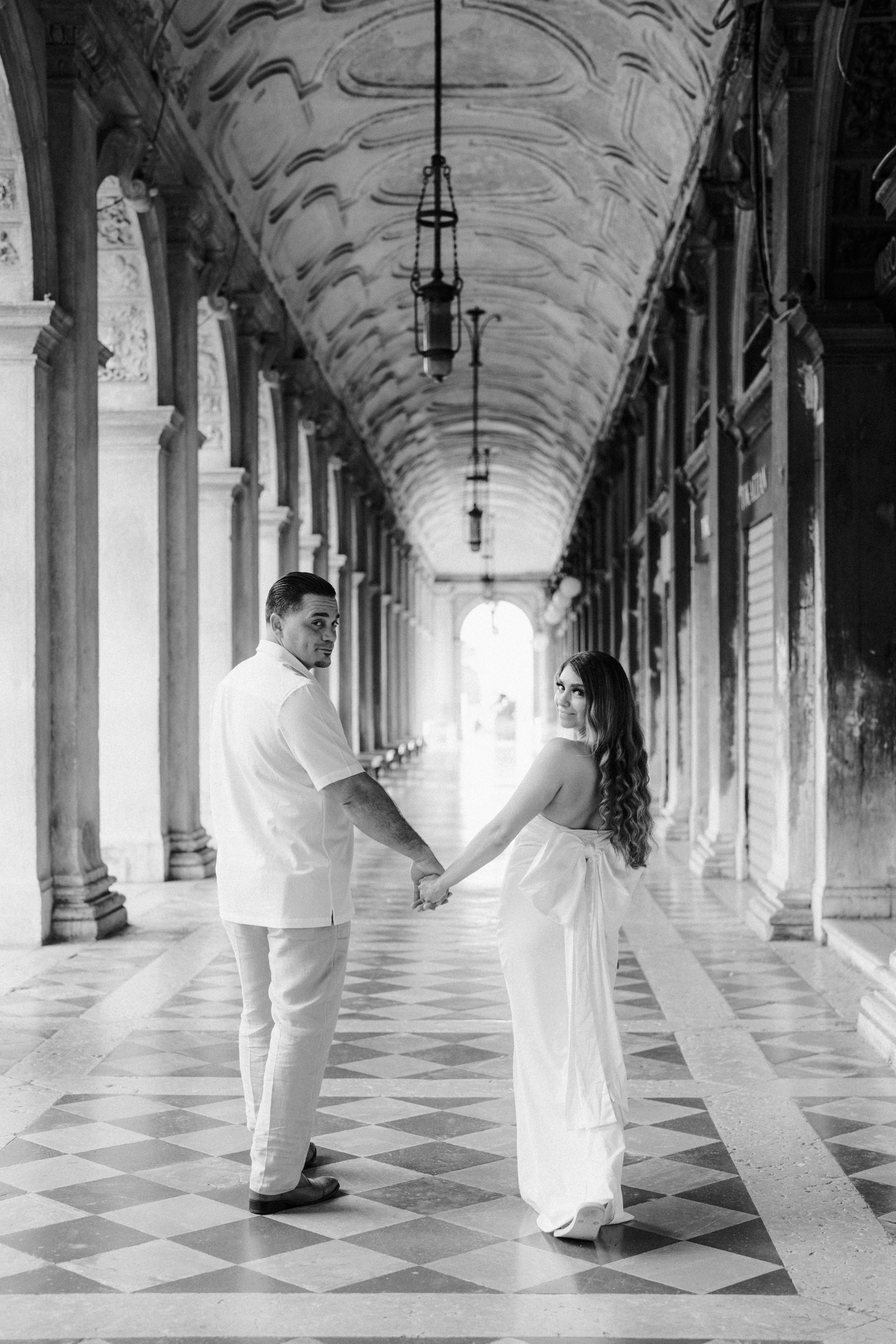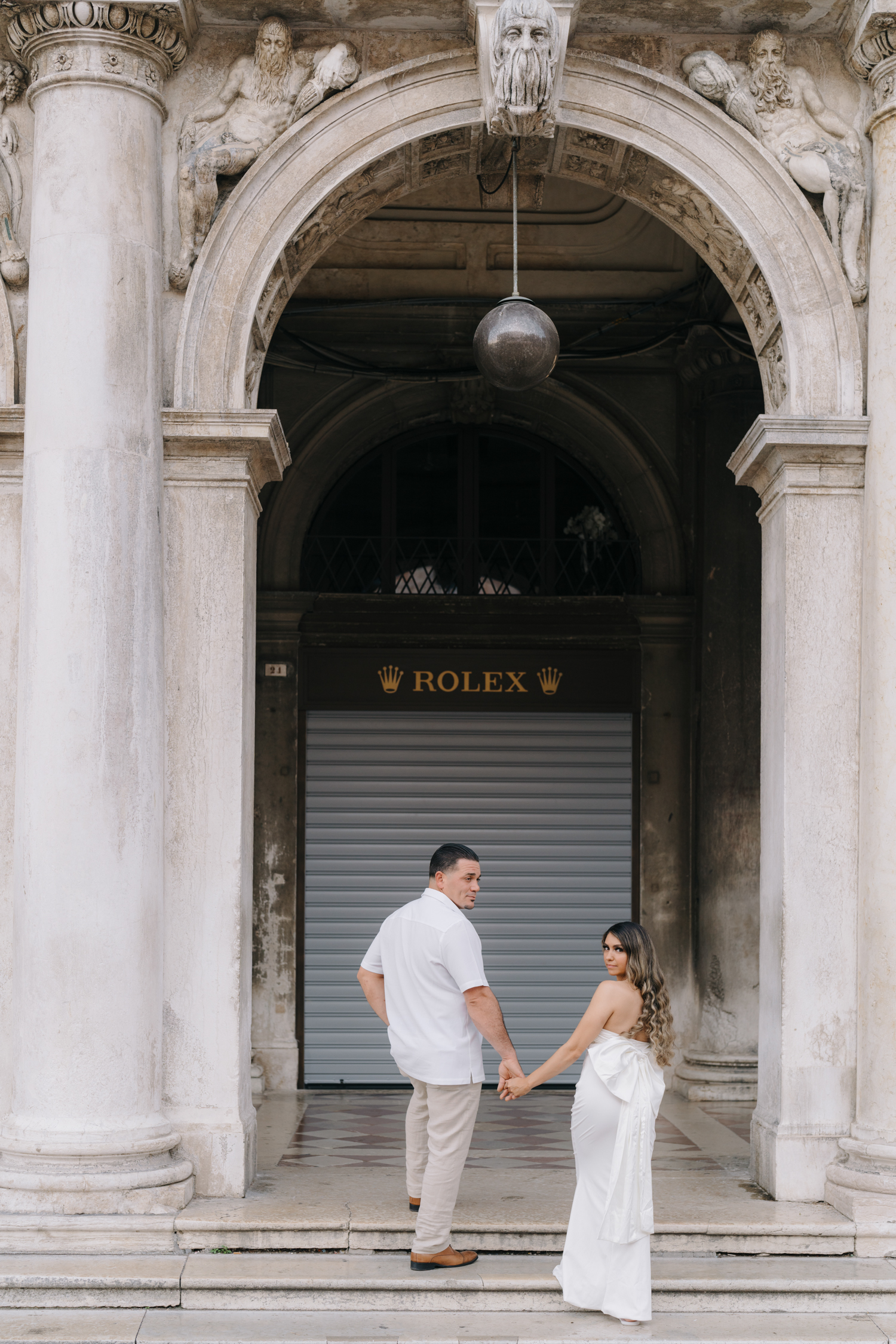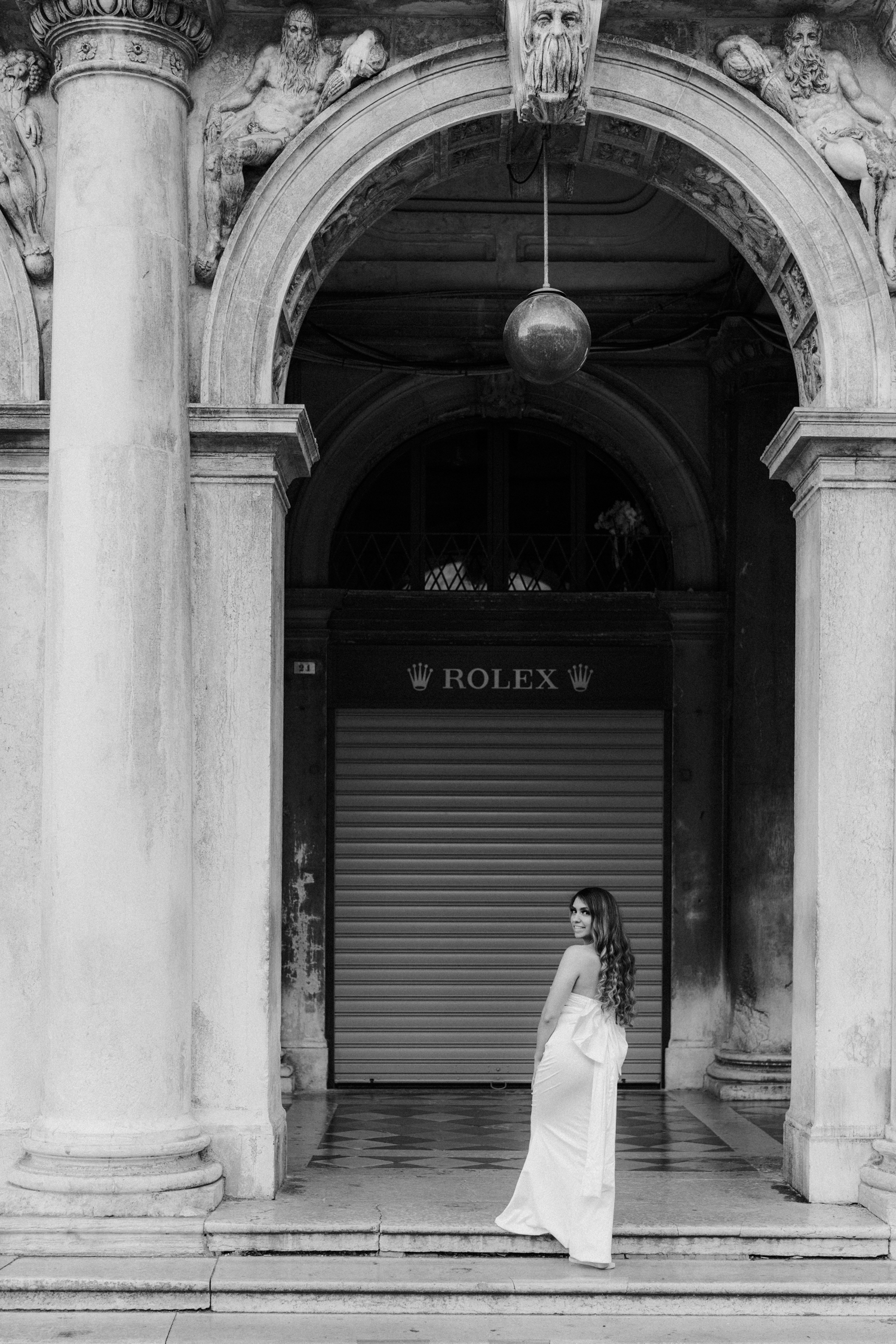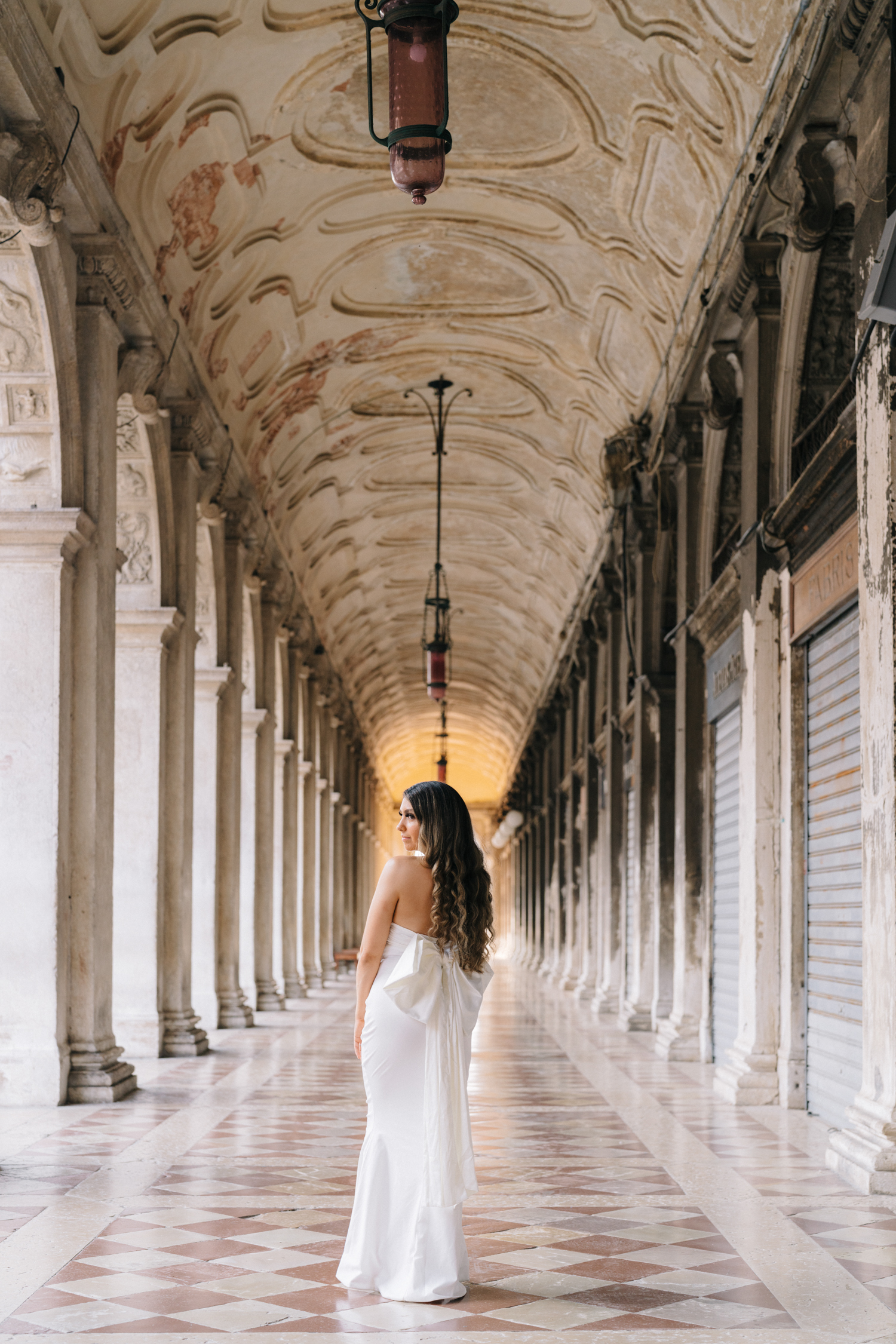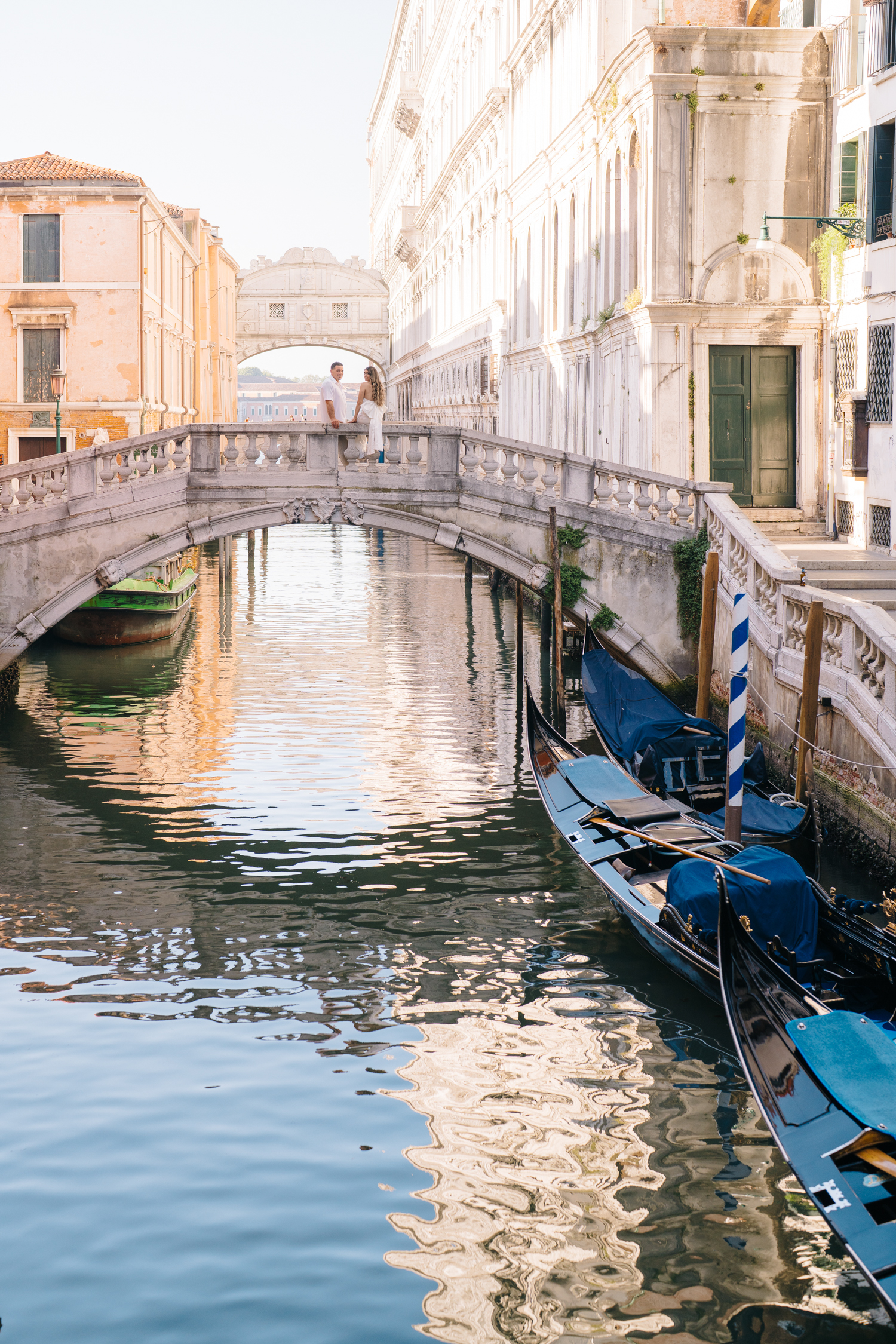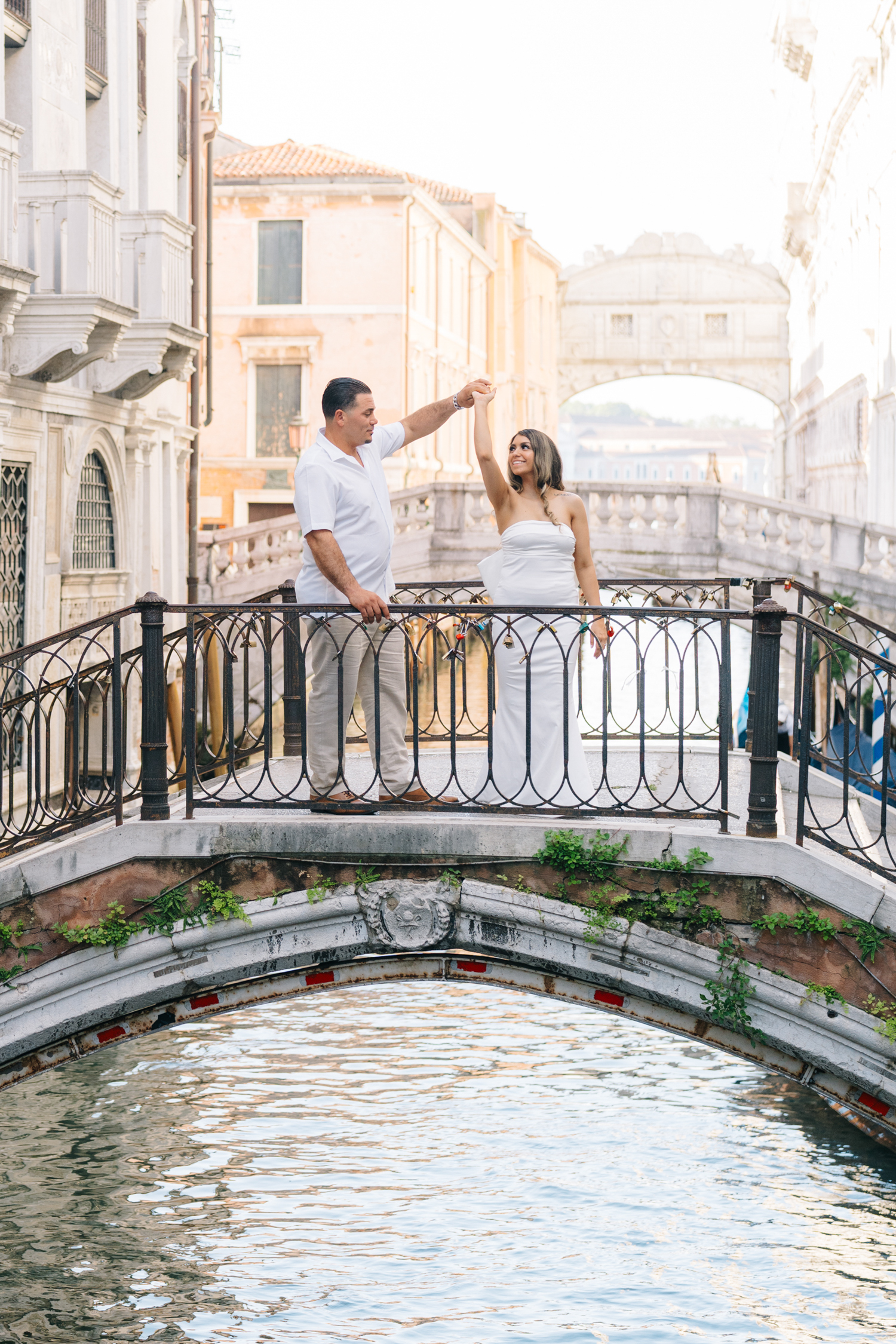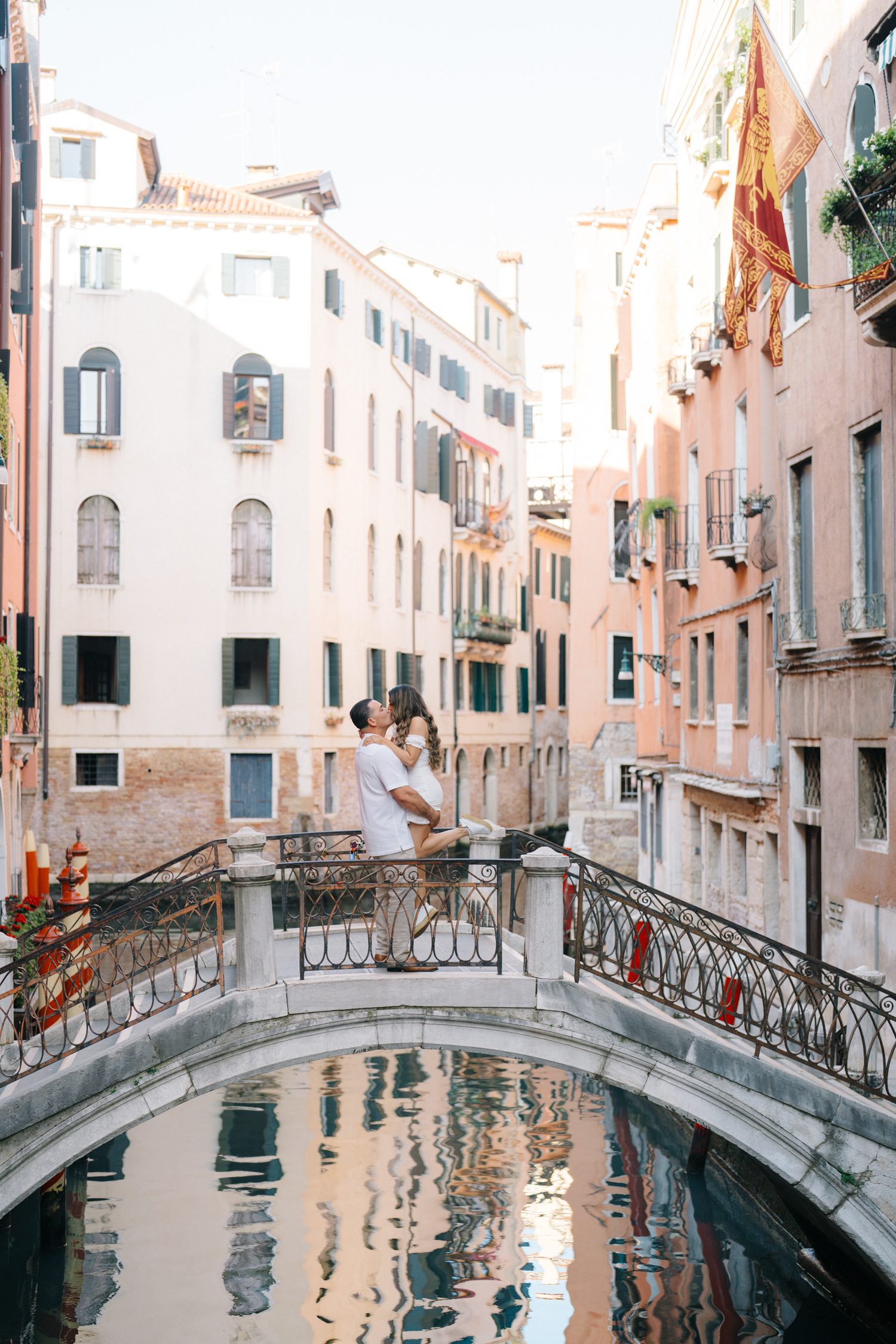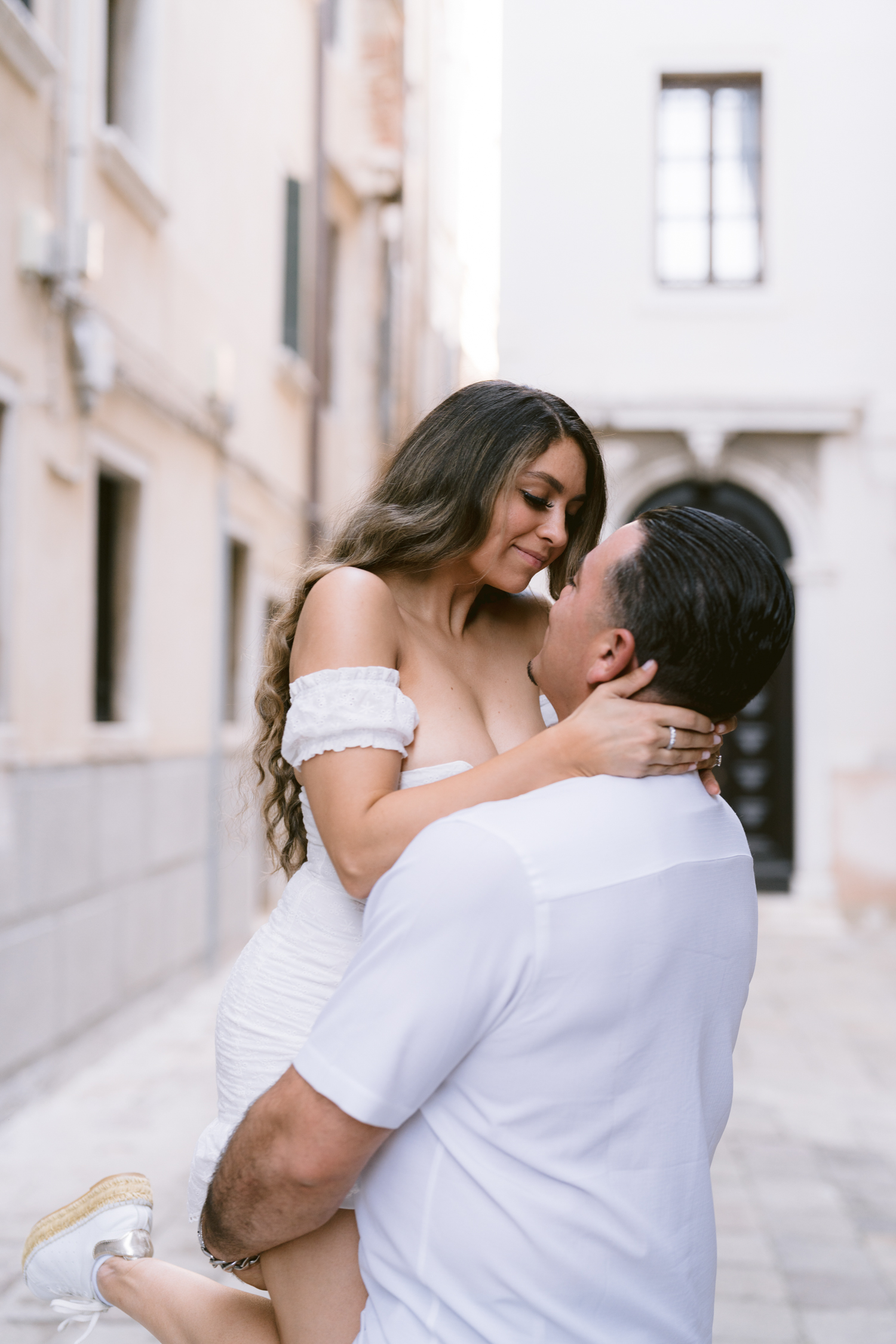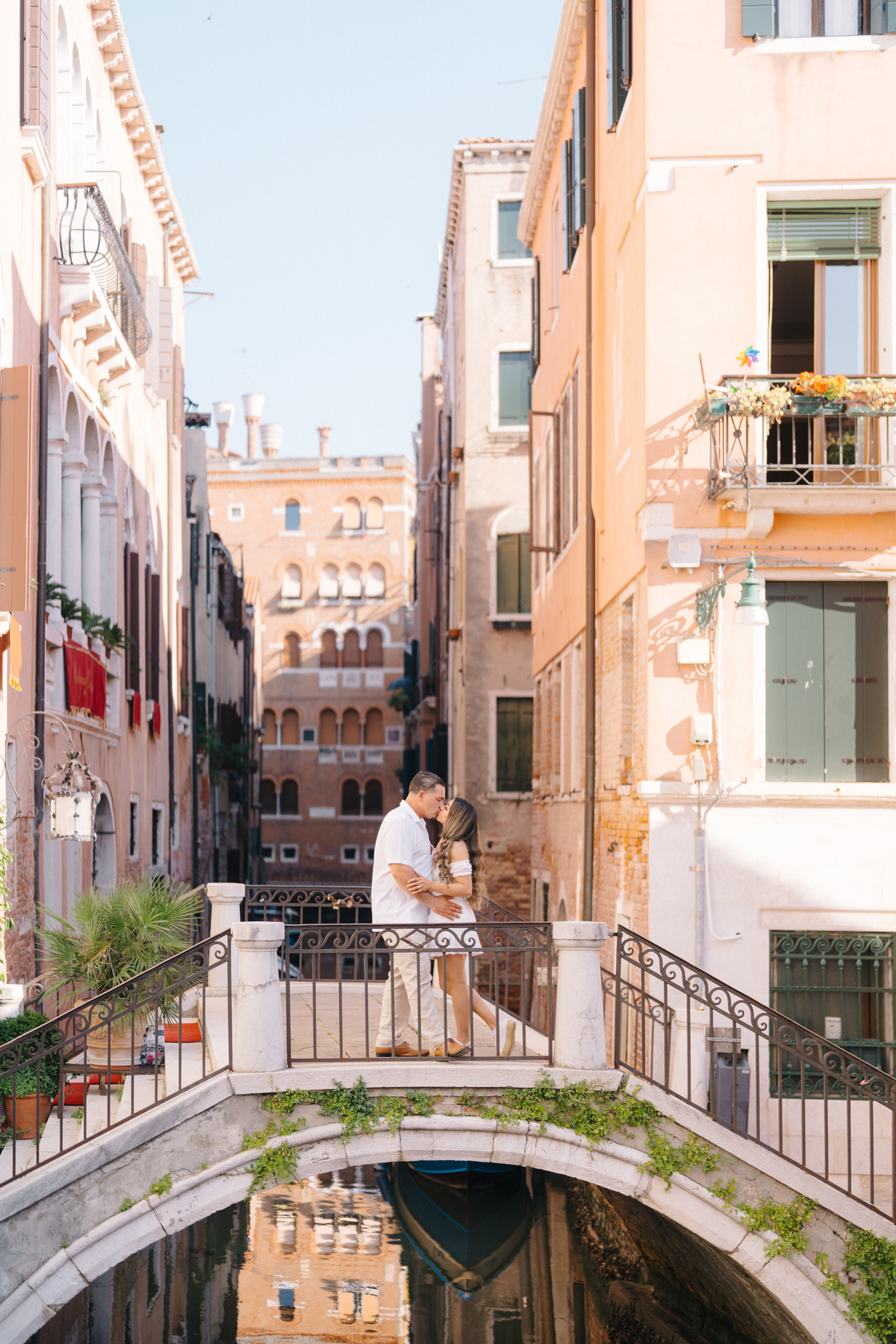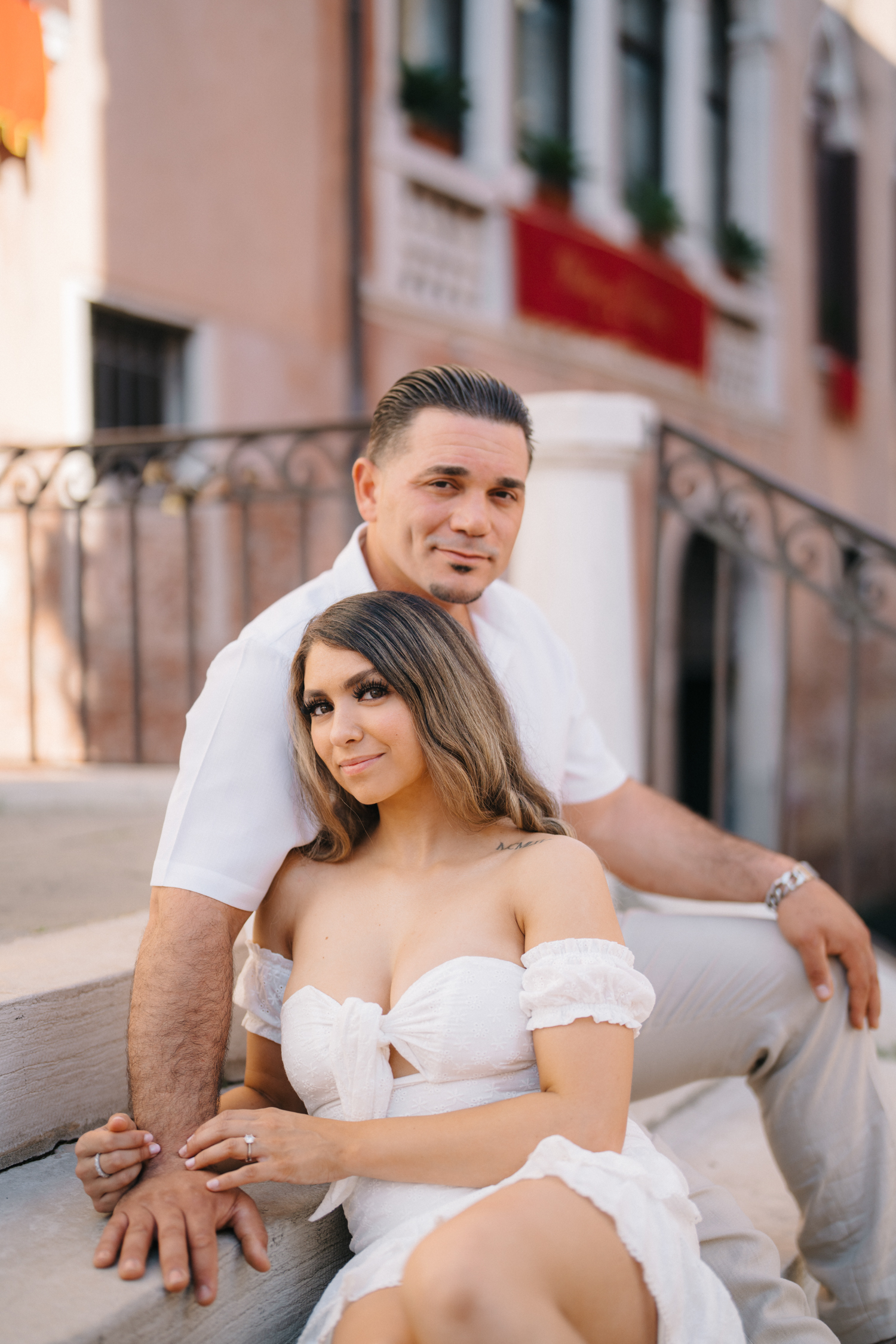 If you're planning a pre-wedding photo session in Venice, we'd be happy to hear from you via our contact form or Instagram.