What can be more romantic than celebrating your love with an anniversary photoshoot in Venice? With its winding canals, ancient architecture, and dreamy sunsets, it's no wonder that Venice is one of the most popular destinations for couples celebrating their wedding anniversaries. Whether you're looking to capture your love story in an intimate photoshoot or have a larger celebration with family and friends, Venice has everything you need to make your anniversary photos truly special. From the beautiful backdrops of St Mark's Square to the hidden gems of the Venetian lagoon, there are countless romantic spots that will create stunning photographs that will last a lifetime. So why not make Venice your destination for an unforgettable anniversary photography session in Venice?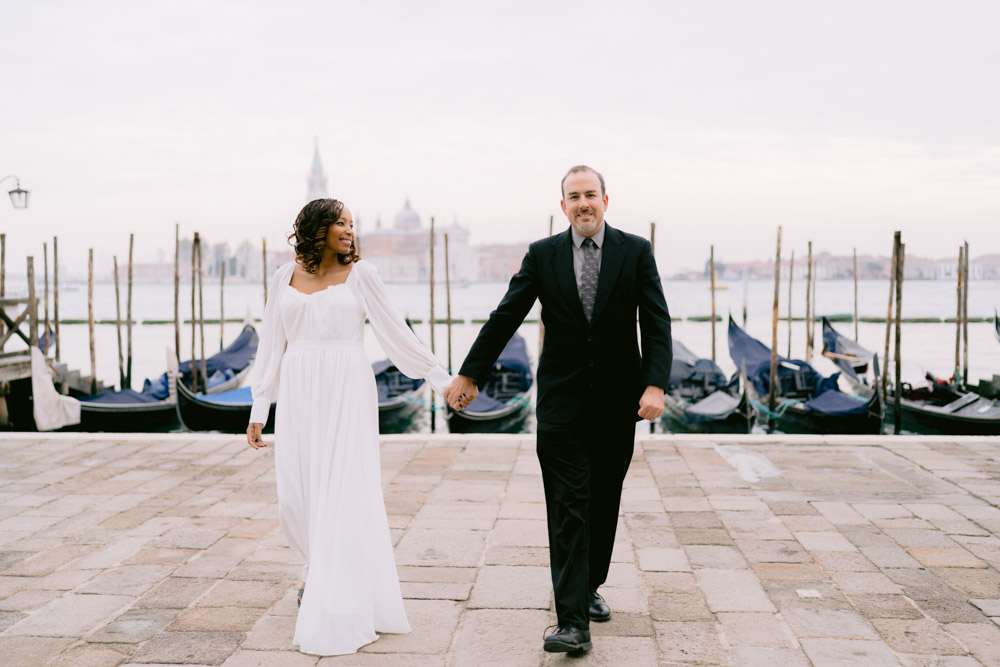 Tips for Finding Professional Photographers in Venice
Venice is a beautiful city, full of sights and sounds that make it a perfect backdrop for any kind of photography. If you're looking for professional photographers in Venice for an anniversary photoshoot, Italy, there are a few tips that can help you find the best ones.
First, look at the portfolios of Venice photographers who specialize in Venice-based photography. These professionals will have experience capturing the unique landscapes and landmarks of Venice and will be able to provide you with stunning photos. Additionally, research wedding photographers who specialize in shooting weddings in Venice. They will have experience working with couples from around the world and be able to capture your special day perfectly.
Finally, ask friends or family who has visited Venice for recommendations on professional photographers they've used or heard of before. This way you can get firsthand accounts from people who have used these professionals before and make sure you get the best photographer for your needs.
What to Wear for an Anniversary Photoshoot in Venice? Ideas and Inspirations
Are you looking for ideas on what to wear for your upcoming anniversary photoshoot in Venice? You've come to the right place! Whether you're celebrating a milestone anniversary or just looking for some romantic photoshoot outfit ideas, we've got you covered. On this Pinterest mood board, we've collected some inspiration on how to pick the perfect anniversary photoshoot attire. From classic looks to modern trends, there are plenty of couple photo shoot clothing ideas that will make your special day even more memorable.
If you're planning to celebrate your anniversary with a romantic photoshoot, choosing the right location is essential. Venice, Italy is one of the most popular places for couples to take their anniversary or honeymoon photos. Indeed, with its stunning canals and historic architecture, Venice offers countless options for beautiful backdrops and romantic scenes. We can't wait to hear from you and to know all your thoughts and ideas for your upcoming anniversary photoshoot in Venice.