Lake Garda Wedding Photographer Alina Indi is a Venice, Como, and Italy Wedding Photographer. 
Cristina and Sokol had always dreamed of having a romantic elopement destination. When they stumbled upon the picturesque Lake Garda, it seemed like the perfect place to start their journey together. They decided to elope there, and it was even more magical than they could have imagined. From the stunning views of the lake to the quaint villages around it.  Undoubtedly, It was truly a romantic experience that neither of them will ever forget. Read on to find out how Cristina and Sokol found love at Lake Garda and why it's an ideal wedding venue for couples seeking a unique elopement experience.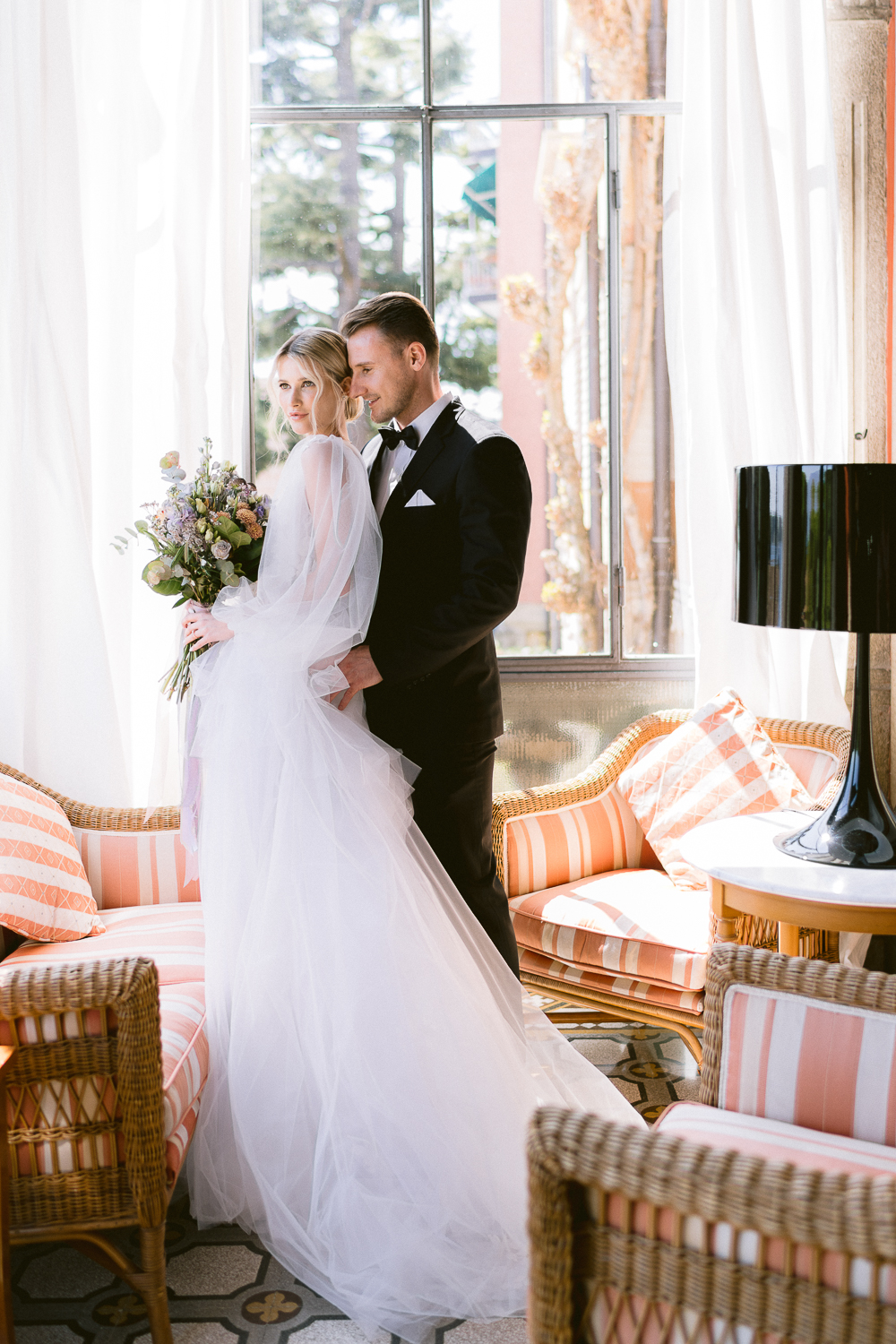 The Perfect Setting for Their Intimate Wedding Ceremony
If you are looking for the perfect setting for an intimate wedding ceremony, look no further than Eloping in Italy. Whether it is the ancient ruins of Rome or the stunning blue waters of Lake Garda, Italy has something to offer for every couple. With its romantic landscape and breathtaking views, it is the perfect place to exchange vows and create unforgettable memories. From picturesque villas to quaint churches, there are plenty of intimate wedding venues in Italy that can make your special day even more memorable. So if you are looking to elope in Lake Garda or have a romantic wedding ceremony in one of Italy's beautiful cities, let us help you find the perfect setting for your big day!
Capturing the Magical Moments of Cristina & Sokol's Elopement Day
Lake Garda Wedding Photographer
Cristina and Sokol's elopement day was a magical moment that needed to be captured most beautifully. As a wedding photographer in Italy, I had the privilege of capturing some of the most romantic outdoor wedding photos at Lake Garda. Its stunning backdrop was the perfect setting for this special day.
From the breathtaking views to the intimate moments between Cristina and Sokol, I was able to capture every magical moment of their elopement day in photos that will remain cherished for years to come.
The Joyful Celebrations at the Reception After the Elopement Ceremony
The joyous celebration is a perfect way to share your special moment with your closest friends and family. Imagine being surrounded by beautiful lake garda villas and having a fun-filled outdoor reception.
The joy of eloping is that you can create a unique and personalized celebration that reflects your personality. From elegant decorations to delicious food. Without a doubt, you can make sure that everyone in attendance feels special and has an unforgettable experience. With the help of experienced professionals, you can plan an amazing reception after your elopement ceremony. It will make it even more memorable for all involved.
Wedding Planner BY LIN WEDDINGS