There is a growing trend for a Venice wedding photographer in Italy. From natural lighting, candid shots, and other modern visual effects to capture the perfect contemporary wedding photos. An Elopement and couples photographer in Venice ensures each and every shot is one-of-a-kind!
Brides and grooms also often seek theme-oriented sessions. Such as boho or romantic vibes in Venice or any other destination chosen for their special day. As a result, wedding photographers are aware of all the unique details. Each bride and groom may wish to incorporate them into their memorable moments.
Venice wedding photographer in Italy with classic & contemporary style
Venice is a romantic city, the perfect backdrop for classic and contemporary wedding photography.  Stunning canals, traditional architecture, and picturesque views. It makes for an ideal location for couples to capture their special day in Italy with a wedding, elopement, and couples photographer.
A Wedding photographer in Venice is a pro at capturing the beauty of the city. While also creating unique and timeless images. You may prefer a traditional wedding photography style or something more stylized with couple poses. These photographers will provide you with beautiful photos that will last a lifetime.
Timeless elegance in wedding photography
Weddings are a once-in-a-lifetime event, and it's important to capture the memories in the best way possible. An editorial wedding photographer in Venice is the perfect choice for couples who appreciate timeless elegance.
Your wedding, elopement, or couple Venice photographer, will bring out the beauty of your special day and make it look like film photos from decades ago. With classic wedding photography, you can be sure that your memories will remain timeless for years to come. From capturing the moments of love between you and your partner to capturing all of your guests enjoying themselves in Italy, a Venice wedding photographer can make sure that details are not missing.
Wedding photography is a special art form that captures the beauty and emotion of a couple's special day. To create timeless elegance in wedding photography, it is important to pay attention to skin tones and use the right film or digital camera for the job.
Fine art wedding photographers understand how to bring out the best in their subjects, creating an image that looks like film with post-production techniques. They also understand how to capture natural light and create soft backgrounds to enhance their photos. When done correctly, these photos will look beautiful for years to come for generations of family members.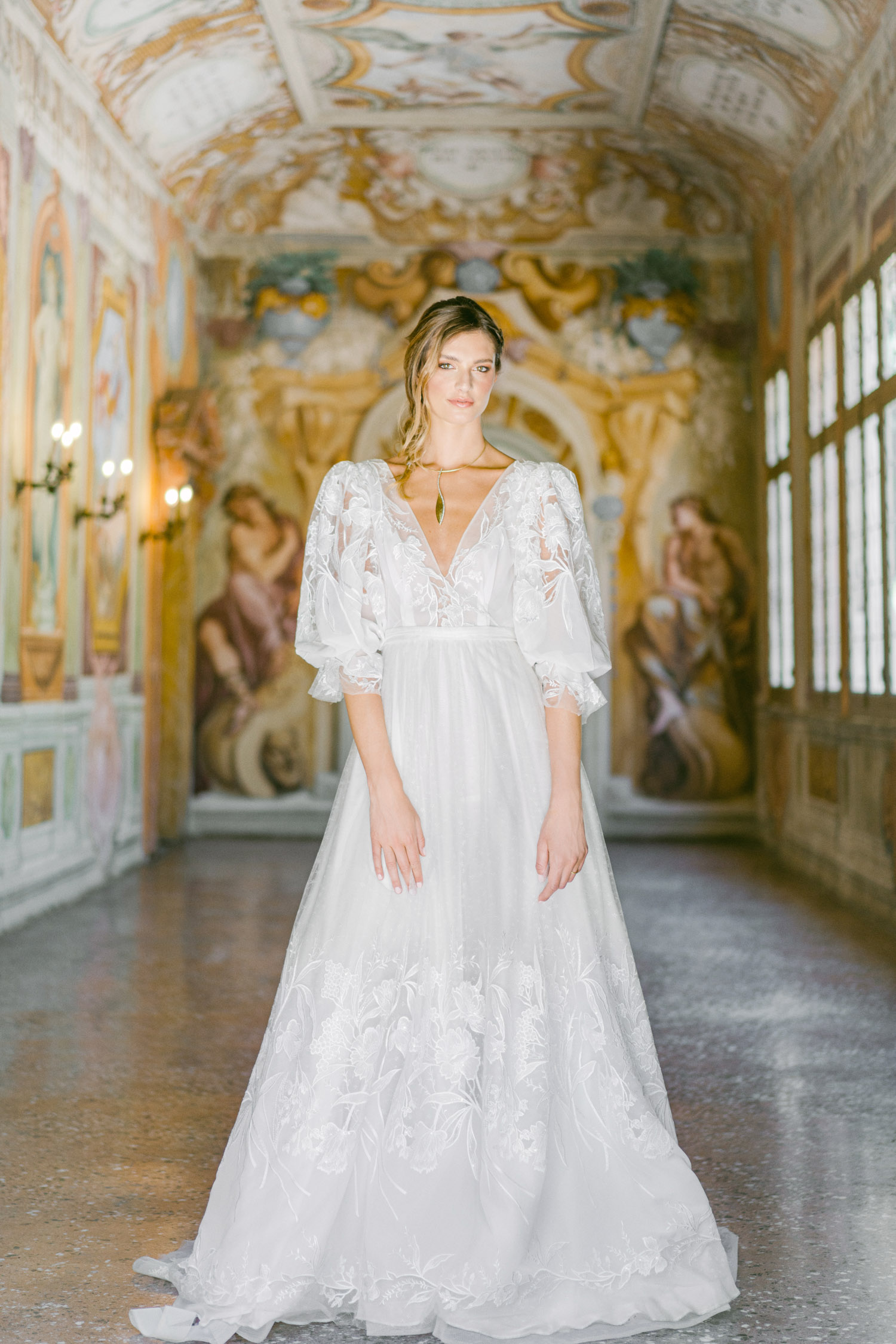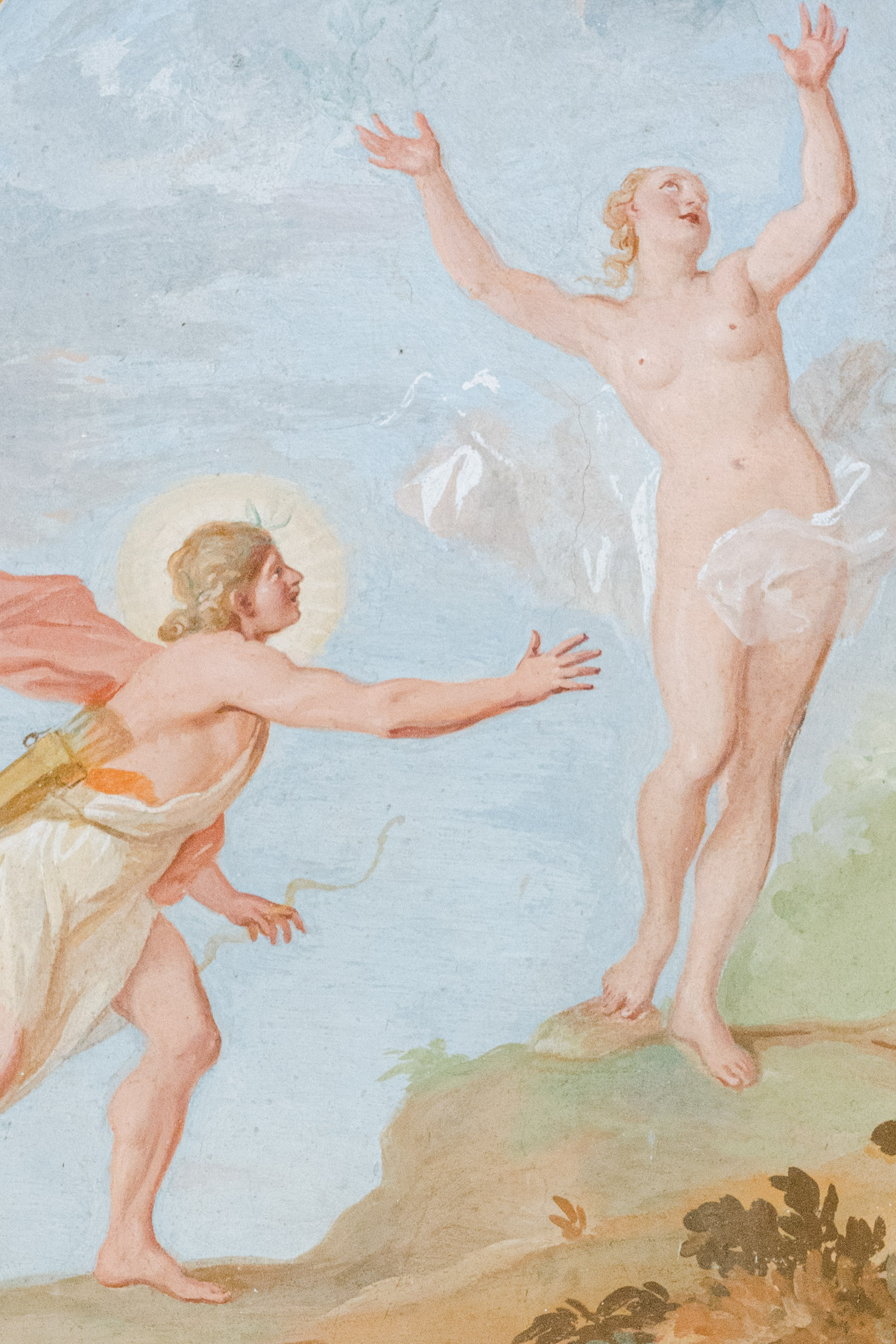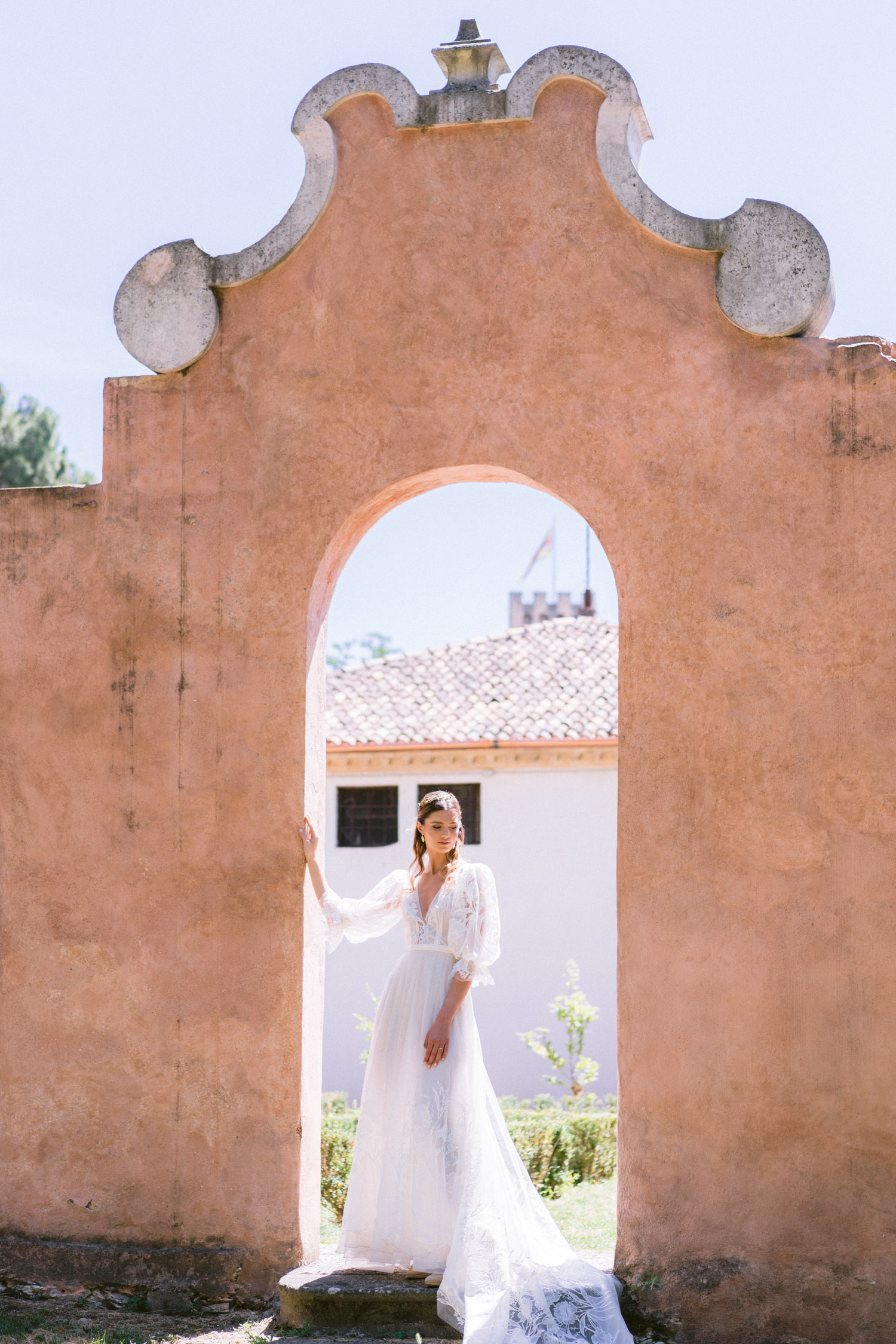 Reportage or Photojournalistic Venice Wedding Photographer in Italy
A photojournalistic wedding and couples photographer in Venice represents a style that is focused on capturing candid moments and true emotions. It is designed to tell a story about the couple's special day in a more natural, unobtrusive way. This type of wedding photography involves the photographer being present throughout the day, but not necessarily taking direction from the couple. Instead, the photographer captures moments as they happen, creating a narrative of the day that is unique to each couple.
Reportage or photojournalistic wedding photography is a style of wedding photography that captures moments and emotions as they naturally happen. It is a documentary style of photography that involves little to no posing of the subjects. Instead, the photographer captures the moments as they occur. This style of photography is great for couples who want to capture natural, candid moments on their wedding day.
Reportage or Photojournalistic Venice Photographer represents a contemporary style of wedding photography that captures the emotions and moments of the day in a candid, unobtrusive manner. It allows for creative storytelling with images and gives couples an opportunity to relive their special day through beautiful photographs.
It is different from traditional wedding photography in that it focuses on capturing natural moments as they happen, rather than posed shots. This style provides couples with an authentic record of their wedding day that they can look back on fondly for years to come.
The reportage or photojournalistic approach to wedding photography has become increasingly popular in recent years due to its unique ability to capture real-life emotions and moments without disrupting the flow of the day. Couples who opt for this style are sure to be left with beautiful memories that will last a lifetime.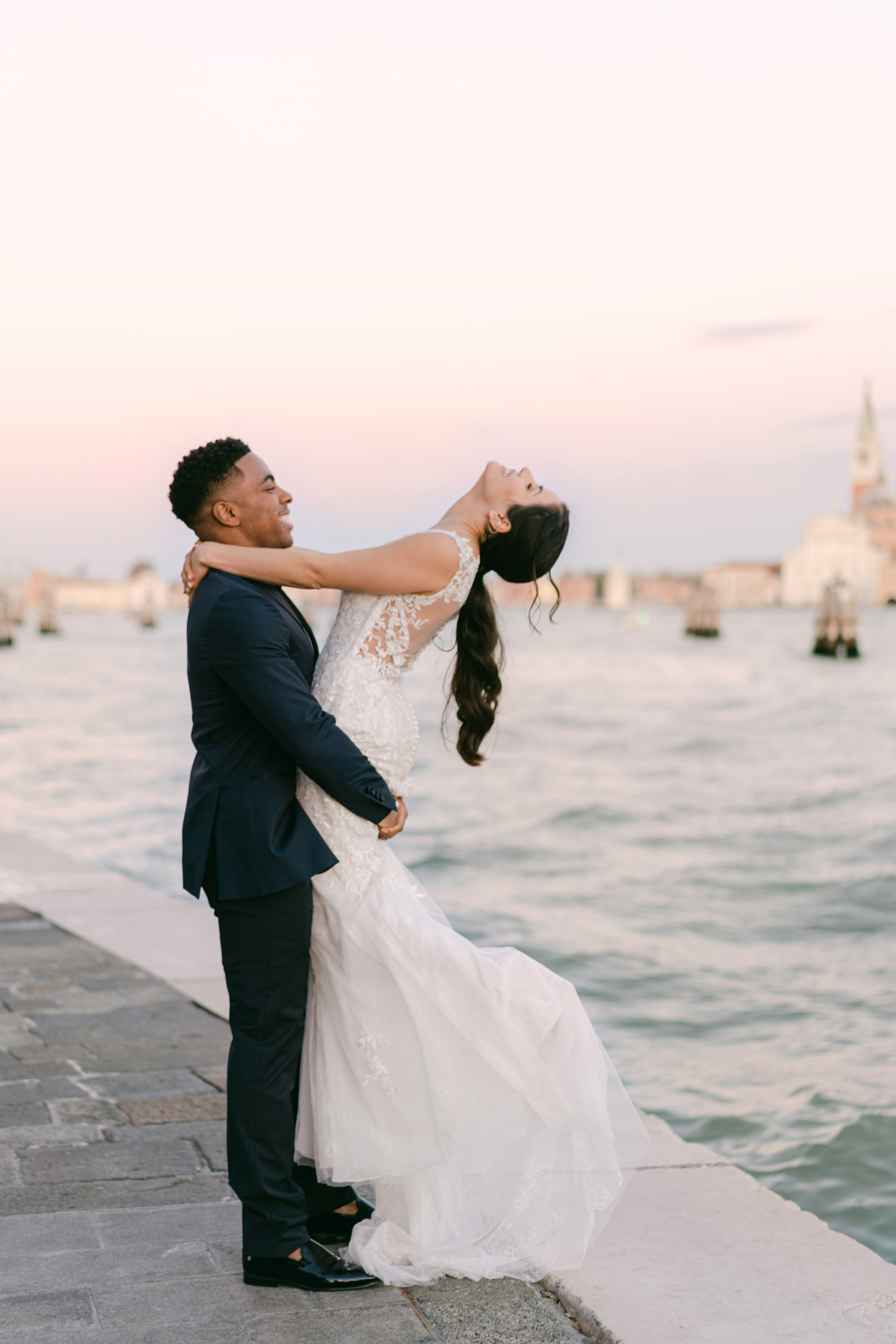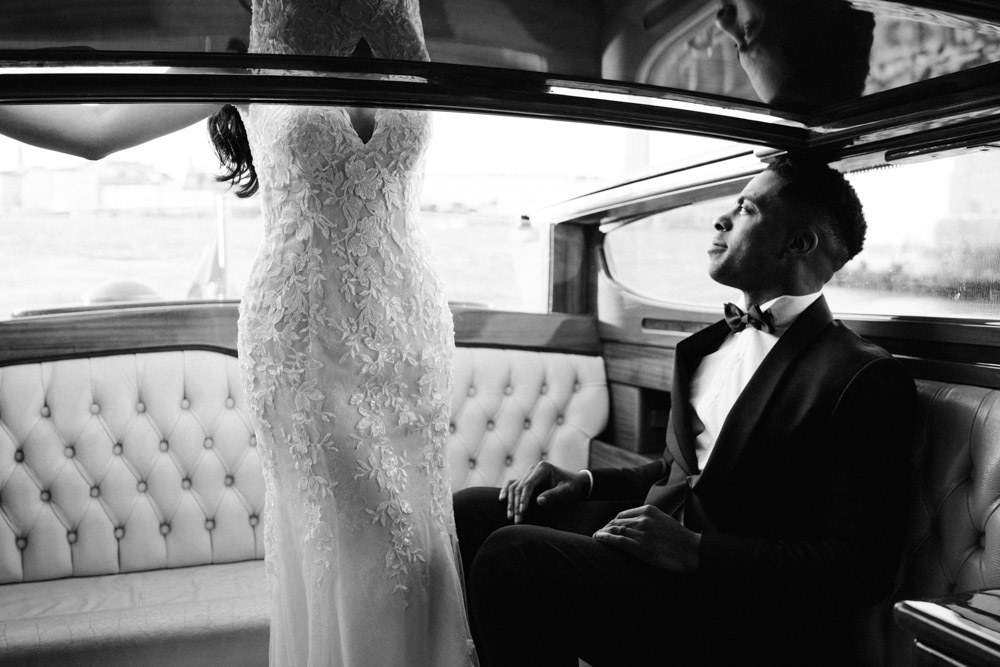 Drone Wedding Shots
Drone Wedding Shots are quickly becoming the top wedding photography trend of 2021. This modern and creative way to capture your special day is sure to make your wedding pictures stand out. With drone wedding shots, you can get stunning aerial views of your venue, create unique perspectives on the ceremony and reception, and even capture beautiful shots of the bridal party or family members. Drone Wedding Shots provide a unique way to document your special day that will be remembered for years to come.
Plan your wedding photos or a photoshoot in Italy with us! If you're looking for a couple Venice photographer or an elopement photographer, this guide will help you.
While your wedding or couple's Venice photographer takes care of your memories, you can decide on your wedding's theme following this guide.