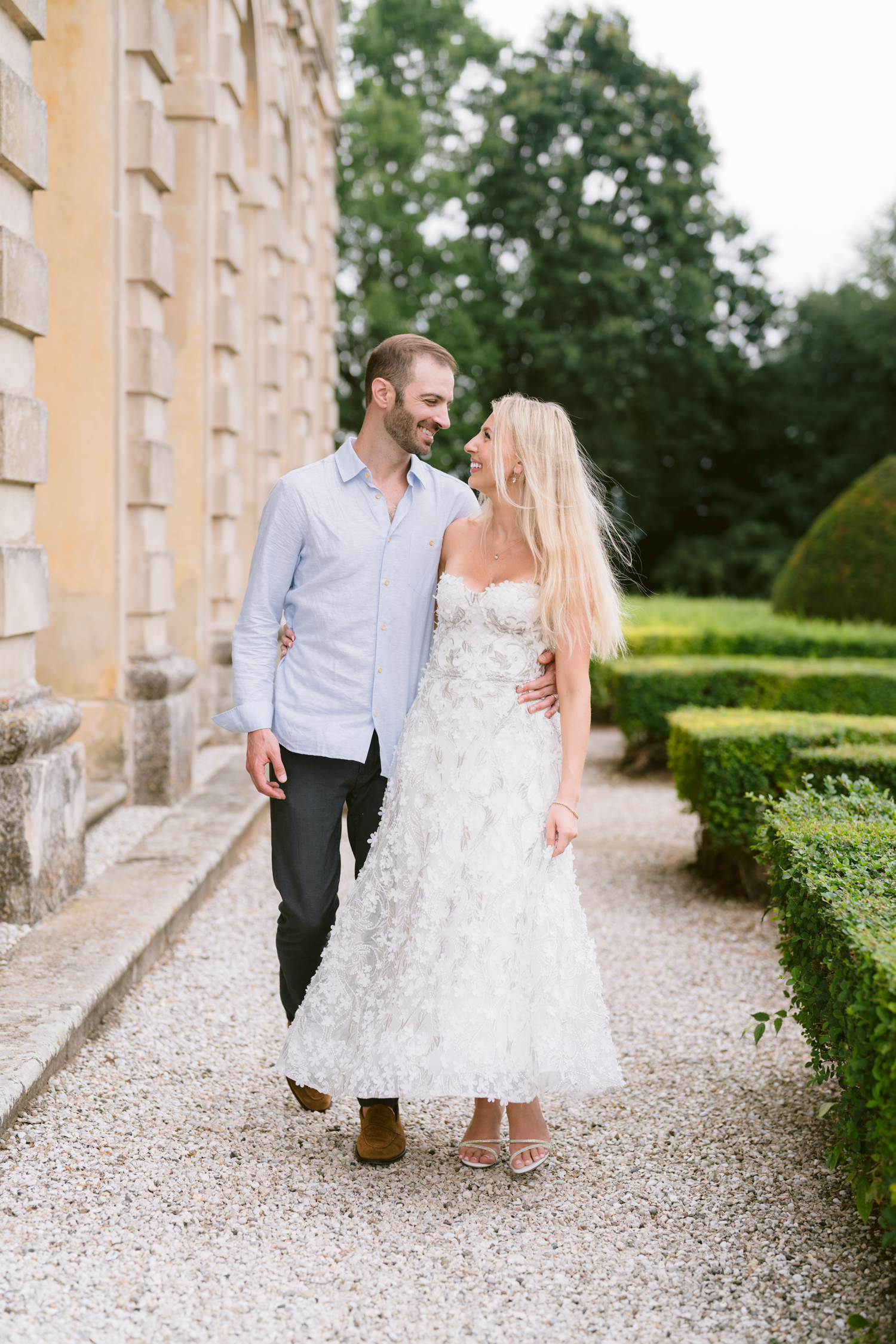 Top Photographer in Venice. Photoshoot in Italy. Couple photographer in Venice. Wedding Photographer in Venice
A couple photoshoot in Venice can be an incredibly special experience. However, one crucial aspect that often gets overlooked is the choice of outfits. The right outfit can enhance the overall aesthetic and create a harmonious look for both individuals in the photographs.
In this section, we will explore the importance of choosing the right outfit for couples photoshoots in Italy. We will discuss various factors to consider such as couple photoshoot clothing. Also, we will consider what to wear for couples pictures, and appropriate couple photoshoot attire. By understanding these key elements, you can ensure that your couple photoshoot captures not only your love but also your impeccable style.
So let's dive in and discover how selecting the perfect ensemble can elevate your romantic photo session in Venice from ordinary to extraordinary! Wedding Photographer in Venice
Finding the Perfect Theme and Style for Your Couple Photoshoot
. Top Photographer in Venice. Photoshoot in Italy
When it comes to capturing the essence of a couple's love story, finding the perfect theme and style for a photoshoot is crucial. Whether you're looking for romantic or vacation photoshoot ideas or trying to decide on the right attire, every detail contributes to creating beautiful and memorable moments. Here are some tips for you:
Choosing the right outfits is equally essential in setting the tone for your couple photoshoot in Venice. For a casual photoshoot, opt for comfortable yet stylish attire that reflects your everyday style. Coordinating colors or wearing matching outfits can add an extra touch of unity to your images. On the other hand, if you're going for a formal look, consider elegant dresses and suits that exude sophistication and class.
Coordinating outfits as a couple can be a fun and stylish way to express your unity and create memorable moments. Whether you're planning a photoshoot or simply want to complement each other's looks, there are several tips and tricks to achieve the perfect couple outfit coordination.
Coordinating Outfits: Tips to Match and Complement Each Other's Look
. Couple photographer in Venice
Matching outfits for couples have become increasingly popular, allowing you to showcase your bond in a visually appealing way. One effective approach is to choose color schemes that harmonize well together. Opt for complementary colors or shades within the same color family to create a cohesive look without being overly matchy-matchy. Combine no more than four colors in your couple outfits. If you're confused about what color combination works best, opt for white and black.
When planning couple photoshoots in Venice, consider the location and theme as well. If you're shooting against a vibrant backdrop, choose outfits that will stand out without clashing with the surroundings. For example, Venetian colors are aquamarine, terracotta, and ivory.  On the other hand, if you prefer a more subtle aesthetic, opt for neutral tones or pastel colors that will blend harmoniously with the environment. Monochromatic outfits help create a well-balanced composition. That's why it's highly recommended to avoid strips and patterns. Find some more tips for couples following this link.

Photoshoot in Italy

Dressing According to the Location and Season of Your Photoshoot in Venice
When it comes to planning a photoshoot, dressing appropriately for the location and season is crucial. Whether you're opting for an outdoor couples shoot or an indoor session, your outfit choices can greatly enhance the overall aesthetic and mood of the photos.
For outdoor couples shoots, especially during summer, light and breathable fabrics are key. Consider wearing flowy dresses or skirts for a romantic and ethereal look. Pair them with linen shirts or lightweight button-downs for your partner. Don't forget to accessorize with hats, sunglasses, or statement jewelry to add personality to your outfits. It's highly recommended to avoid shorts for men. Elegance is very welcome even if it's a "just-for-fun" vacation photoshoot. Top Photographer in Venice
During winter couple photoshoots in Venice, layering becomes essential. Opt for cozy sweaters, jackets, or coats in rich textures like wool or faux fur. You can also experiment with scarves, beanies, and gloves to stay warm while adding style to your ensemble. Coordinate your outfits by choosing complementary colors that stand out against the wintery backdrop.
For indoor couple shoots, the attire can vary depending on the theme or setting. Opt for comfortable yet stylish outfits like jeans paired with trendy tops or sweaters for casual vibe. For a more formal look, consider coordinating outfits in complementary colors or matching attire that reflects your personal style as a couple. Photoshoot in Italy
Remember that comfort is just as important as style during any photoshoot. Make sure you choose outfits that make you feel confident and at ease so that your true personality shines through in every shot.
By dressing according to the location and season of your photoshoot, you'll not only create visually appealing images but also ensure that you're comfortable throughout the session – resulting in stunning photographs that capture beautiful memories for years to come. Find out what to wear for your engagement photos, based on the season following this link.
Choosing Flattering Silhouettes and Fabrics that Photograph Well.
Wedding Photographer in Venice
When it comes to capturing beautiful moments in photographs, choosing the right outfits can make all the difference. Whether you're looking for an engagement Venice photographer or vacation pictures, selecting flattering silhouettes and fabrics that photograph well is key.
Flattering outfits for couples' pictures can enhance your overall appearance and create a harmonious visual balance between you and your partner. Opting for well-fitted clothing that accentuates your best features while minimizing any areas of concern can help you both look and feel confident in front of the camera.
In addition to choosing flattering silhouettes, considering the best fabrics for photography is equally important. Certain materials tend to reflect light differently, which can affect how you appear in photos. Fabrics such as satin or silk have a natural sheen that adds an elegant touch and photographs beautifully. Alternatively, matte fabrics like cotton or linen offer a more relaxed and casual aesthetic. Wedding Photographer in Venice
When selecting clothes that look good in pictures, it's essential to consider factors such as color coordination, patterns, and textures. Coordinating colors within your outfits can create a cohesive look while avoiding clashing patterns ensures visual harmony. Additionally, incorporating textures like lace or knitwear can add depth and interest to your photographs.
If you're getting ready for a maternity session, you will find tips on how to plan your perfect photoshoot.
In conclusion, dressing with confidence and authenticity will make your couples photos memorable forever! If you're looking for an engagement, proposal, honeymoon, or anniversary photographer in Venice, we can't wait to hear about your ideas. Wedding Photographer in Venice. Photoshoot in Italy