Venice Family Photographer. Book a professional Venice photographer
Are you planning a trip to the enchanting city of Venice? Don't forget to book a professional Venice photographer to capture your memories in this picturesque destination. While it may be tempting to rely on smartphone snapshots, hiring a skilled photographer can take your vacation memories to the next level.
Venice is undeniably one of the most photogenic cities in the world. Its charming canals, historic architecture, and vibrant atmosphere create an ideal backdrop for captivating photos. A professional Venice photographer knows how to make the most of these unique surroundings, ensuring that every shot is expertly composed and beautifully captured.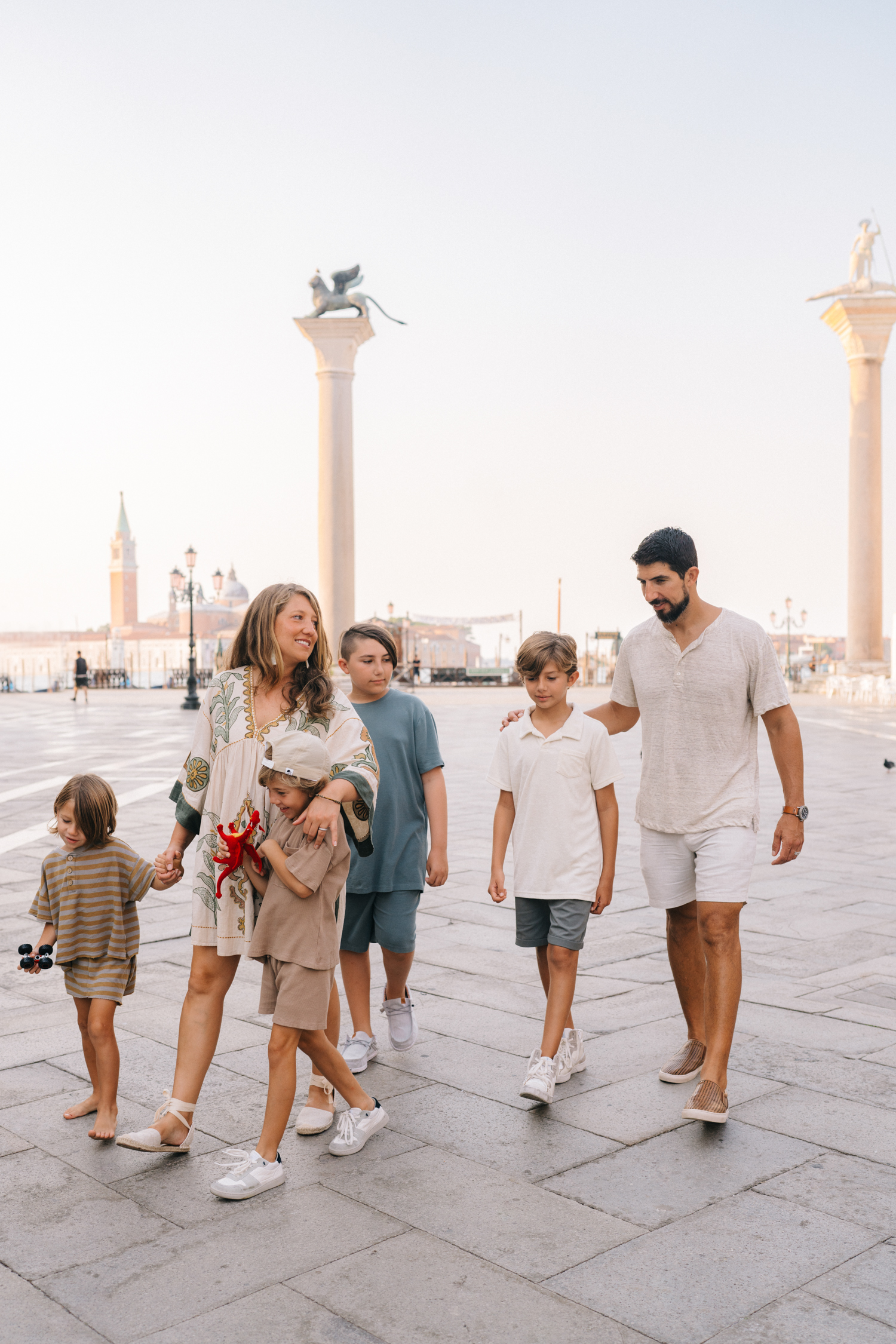 By entrusting your photography needs to a professional, you can relax and fully immerse yourself in the moment. Let them handle all the technical aspects while you soak up the beauty of Venice with your loved ones. Professional Venice Family photographers have an eye for detail, capturing those special candid moments and emotions that will bring your memories alive.
Whether it's a romantic couples' shoot against the backdrop of gondolas gliding along the Grand Canal or a family photo session framed by Venetian architecture, a professional Venice photographer can help you create stunning photographs that will be cherished for years to come.
Venice Family Photographer. Book a professional Venice photographer
So why settle for mediocre snapshots when you can have extraordinary photographs? Book a professional Venice photographer and let them capture the essence and charm of this magical city during your visit. Don't miss out on capturing those precious moments – after all, memories may fade, but beautifully captured photographs last forever!
Learn more about Family photoshoots by reading this article.
Are you planning a photoshoot with teenage kids? Then this guide is for you!
Are you having any doubts about whether you need a professional family photographer in Venice? Learn about 5 Reasons Why You Should Hire a Professional Family Photographer in Venice.
Contact us via email or Instagram to let us more about your plans for an upcoming family photoshoot in Venice, Rome, Florence, or anywhere else in Italy.